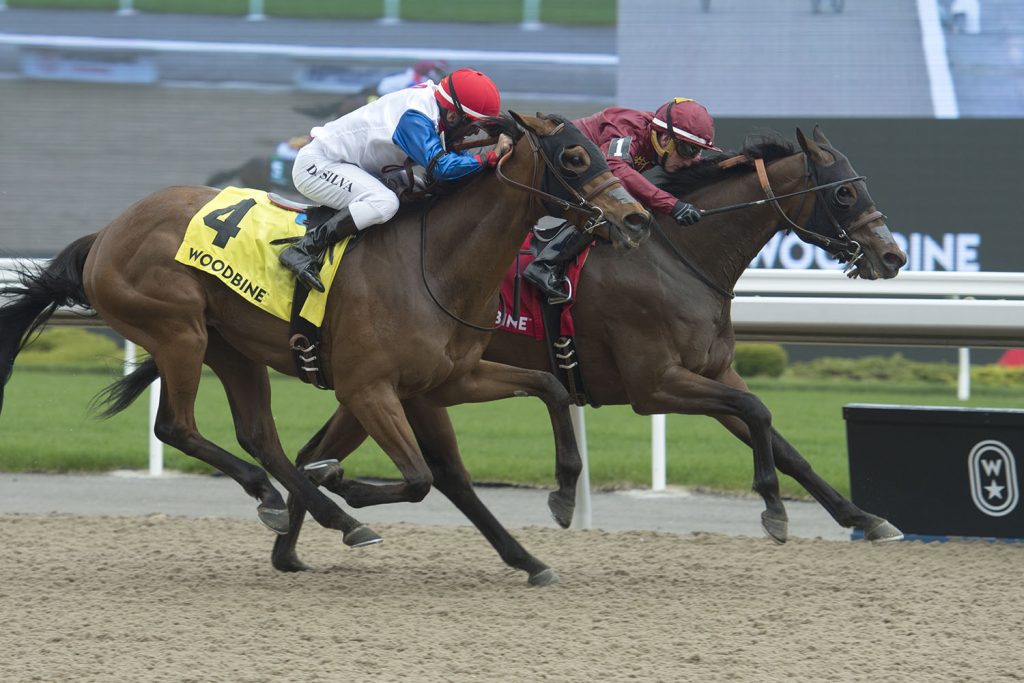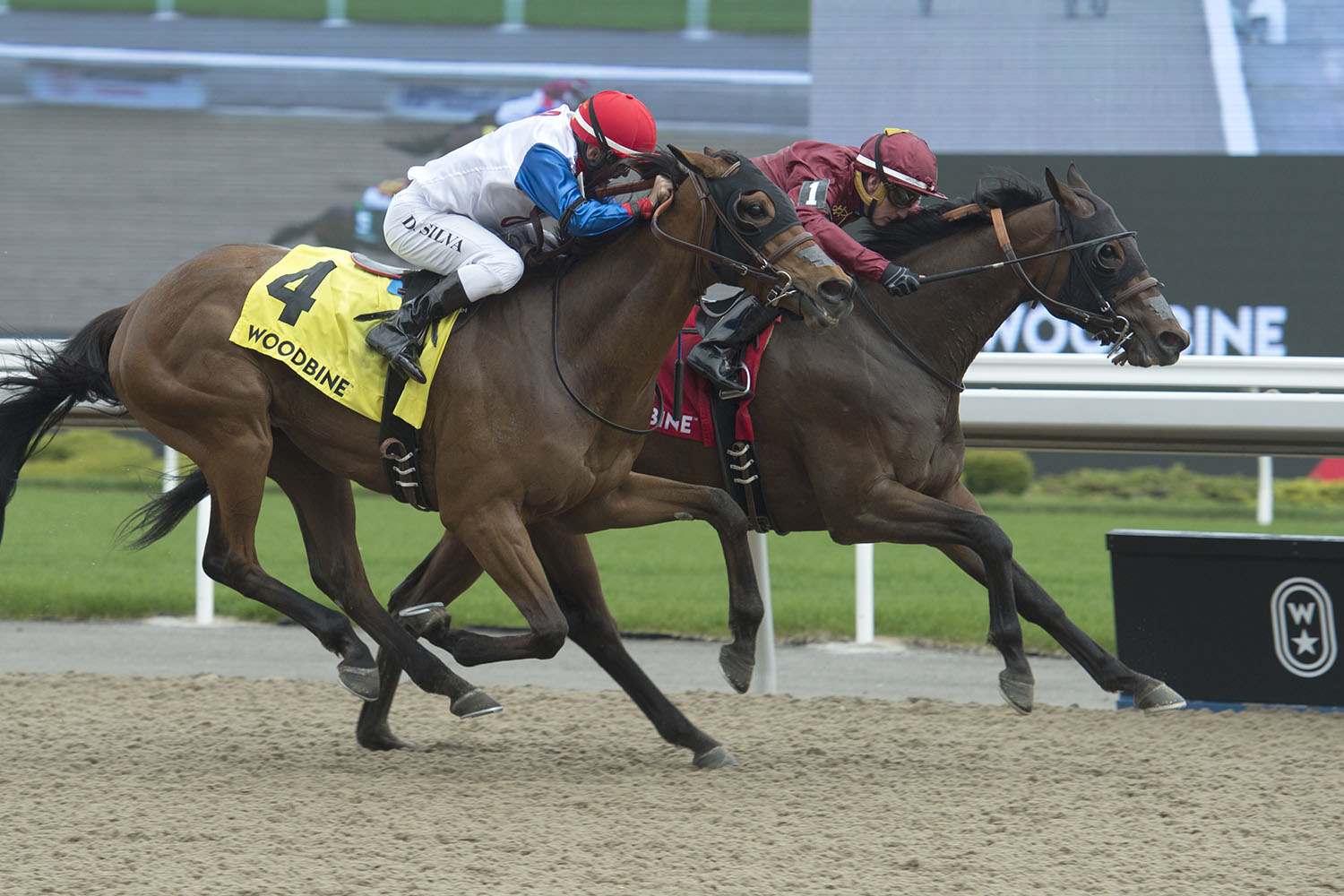 TORONTO, June 5, 2019 – Trainer Mark Casse, who has two Queen's Plate crowns on his outstanding racing résumé, sends out the battle-tested Federal Law in Saturday's $125,000 Plate Trial Stakes, a traditional prep for Canada's most famous race, the $1 million 'Gallop for the Guineas,' scheduled for June 29.
A three-time winner from 10 starts, Federal Law, who began his racing career in the United Kingdom, enters Saturday's 1 1/8-mile Plate Trial off a smart score in the Queenston Stakes on May 19 at Woodbine.
Under Gary Boulanger, the Qatar Racing Limited silk-bearer endured a rough-and-tumble trip that began with the bay gelding getting off a step slowly in the seven-furlong main track feature. After bumping with a rival at the top of the stretch and losing his path, a hole opened and Federal Law then rallied resolutely to notch a hard-fought neck win.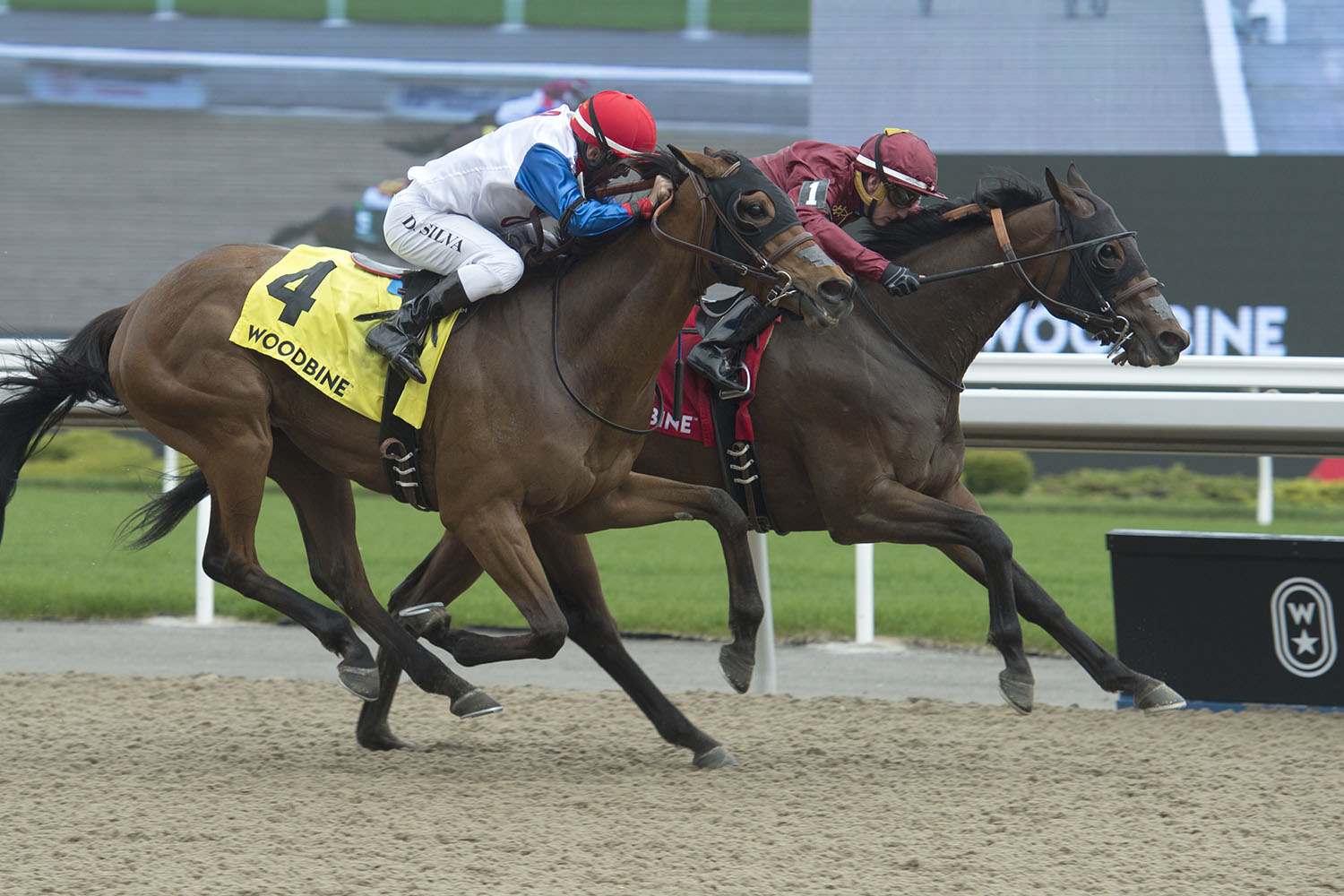 "What stood out the most was him getting banged around so badly and then once he got his feet back under him and got some room, he hit a couple gears pretty quickly," said Boulanger of the son of Scat Daddy bred by the Jim Dandy Stable. "I thought I had a lot of horse, but then we got bounced around. We stalled a bit and then he got going again. He's a very nice horse."
For riding veteran Boulanger, zeroing in on 3,600 career victories, the tough trip showed him that Federal Law, pegged as the second choice (4-1) in the Queen's Plate Winterbook, has plenty of grit.
"That was the most impressive thing," said the 2001 Queen's Plate-winning rider (Dancethruthedawn) and 2017 Avelino Gomez Memorial Award recipient. "He's just matured more and more from January until now. He's grown, matured mentally and developed into a really nice horse. He's a cool dude."
A sentiment echoed by Casse, who sends out Preakness champion War of Will and Sir Winston in Saturday's Belmont Stakes.
"I've said it all along, that it's not a bad thing for these horses to learn, especially when you're running in prep races," said Casse, who won the 2014 Plate with Lexie Lou and the 2018 running with Wonder Gadot. "He's well-seasoned, that's for sure. He's an interesting horse. I really thought he grew up over the winter.
"When we took him to Turfway (March 9 for the Rushaway Stakes), I really expected him to win," continued Casse. "He just had a really rough trip and finished ninth. So, we sent him back to Ocala to regroup with him. I thought his race in the Wando (third, on April 28) was quite good. Obviously, his last race was a really good effort. He's a beautiful horse."
Avie's Flatter, the Queen's Plate Winterbook favourite at 3-1, will bypass the Plate Trial and train up to the Plate instead.
Last year, Telekenisis, trained by Casse, won the Plate Trial in 1:50.40.
All nine Plate Trial starters carry 126 pounds, the same weight they'll carry if they contest the mile and one-quarter Queen's Plate. Big Red Mike (2010) was the most recent horse to notch the Plate Trial-Queen's Plate double.
There's an on-track exclusive offer of 30 per cent savings on select Queen's Plate Festival (June 28-29) tickets. The offer is available Saturday from 11 a.m. – 11 p.m. at the Guest Experience Central on the second floor of the grandstand.
Also on tap Saturday, the inaugural running of the $100,00 William D. Graham Memorial Stakes, a 6-1/2-furlong turf race in honour of the Canadian Horse Racing Hall of Fame member, Thoroughbred breeder, and builder, who passed away at the age of 81 in January. It goes as race six.
$125,000 PLATE TRIAL STAKES
PP – Horse – Jockey – Trainer
1 – Federal Law – Gary Boulanger – Mark Casse
2 – Rising Star – Justin Stein – Mike De Paulo
3 – Pay for Peace – Luis Contreras – Rachel Halden
4 – Hesathriller – Leo Salles – John Ross
5 – Dun Drum – Emma-Jayne Wilson – Ian Black
6 – Moon Swings – Jesse Campbell – Mike De Paulo
7 – The Newfie Express – Kazushi Kimura – Alexander Patykewich
8 – Jammin Still – Patrick Husbands – Kevin Attard
9 – Krachenwagen – Jeffery Alderson – Angus Buntain
$100,000 WILLIAM D. GRAHAM MEMORIAL STAKES
PP – Horse – Jockey – Trainer
1 – Lady Grace – Shaun Bridgmohan – Mark Casse
2 – Pearl Heist – Rafael Hernandez – Darwin Banach
3 – Double Medal – Justin Stein – Mike De Paulo
4 – Western Curl – Patrick Husbands – Mark Casse
5 – Tallulah Darling – Omar Moreno – Barb Minshall
6 – Furiously Fast – Eurico Rosa Da Silva – Mark Casse
7 – Silent Mistake – Jerome Lermyte – Norm McKnight
8 – Charmaine's Mia – Steven Bahen – Michael McDonald
9 – Monkeys Uncle – Daniel Centeno – Arnaud Delacour
10 – Miss Behave – Luis Contreras – Gail Cox
11 – Lucky Girasol – Davy Moran – Niall Collum
12 – Si Si Tequila – Gary Boulanger – Mark Casse
13 – Sister Peacock – Jesse Campbell – Stuart Simon