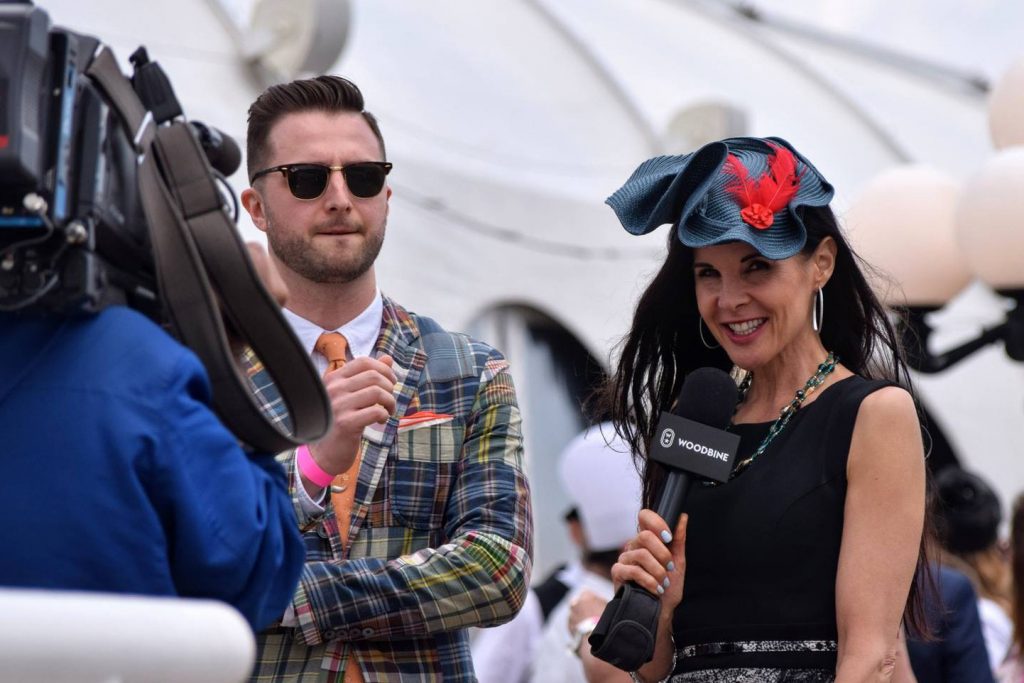 TORONTO, June 14, 2019 – Whether she is offering horseplayers insights from the paddock or braving all elements to capture post-race reactions live from the winner's circle, racing analyst Dawn Lupul always looks fabulous. Woodbine's own style icon shares her summer fashion tips for the races and favourite looks from Queen's Plate fashion partner Ever New Melbourne.
***
The racetrack is the best place in the world to wear your finest clothes and enjoy the beautiful horses – and some planning around your chosen outfit can make all the difference in how the day goes.
First, consider that you will be spending some time outside. Flouncy dresses can be fun, but the wind can be an issue sometimes and you may end up trying to avoid a wardrobe malfunction all afternoon. Stick to fitted skirts and dresses that won't blow up at the slightest breeze.
Pantsuits are fabulous, like the Ally Lace Bodice Jumpsuit from the Miami Heat collection at evernew.ca. Cool and comfortable, it will leave you free to enjoy the day in style.
Another great look is the Malia Ruched Sleeve Mini Dress. It's perfect for those warm summer days and easy to pair with strappy sandals and a big hat.
Footwear is a big consideration. Chunky heels and sandals are good choices, providing comfort for lots of walking and stability on uneven surfaces.
Hats are always a nice addition, but again they must be somewhat windproof or they can become more of a nuisance than a pleasure.
Dressing up and heading to the racetrack is the ultimate fun thing to do in the summer. Dress to the nines and enjoy a fabulous day cheering on the horses!
***
Follow @WoodbineDawn on Twitter for Dawn's Daily and more.