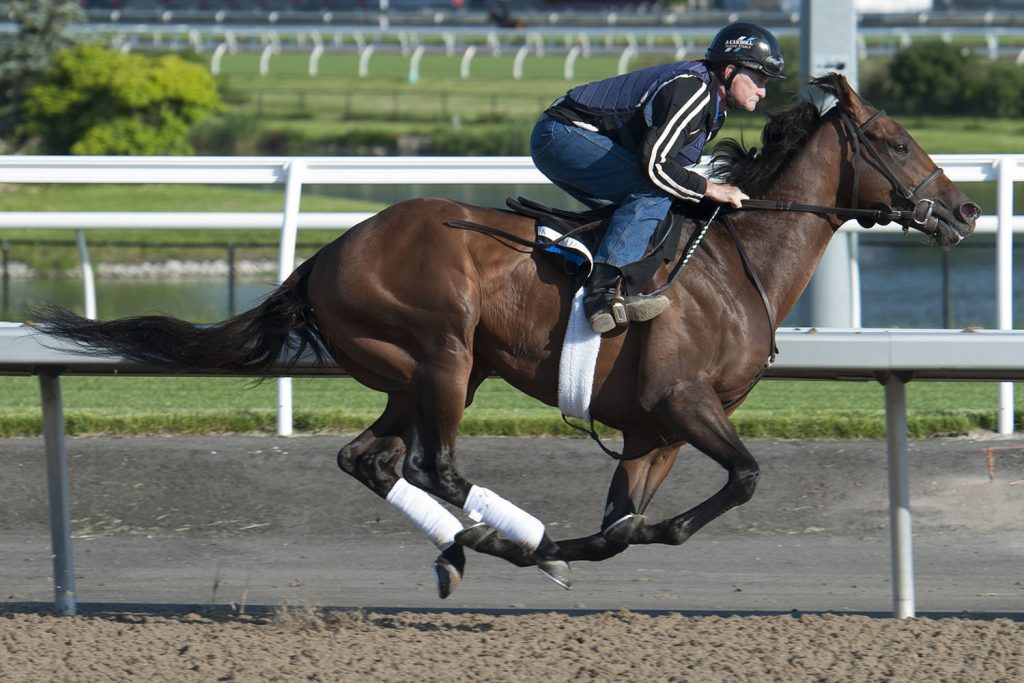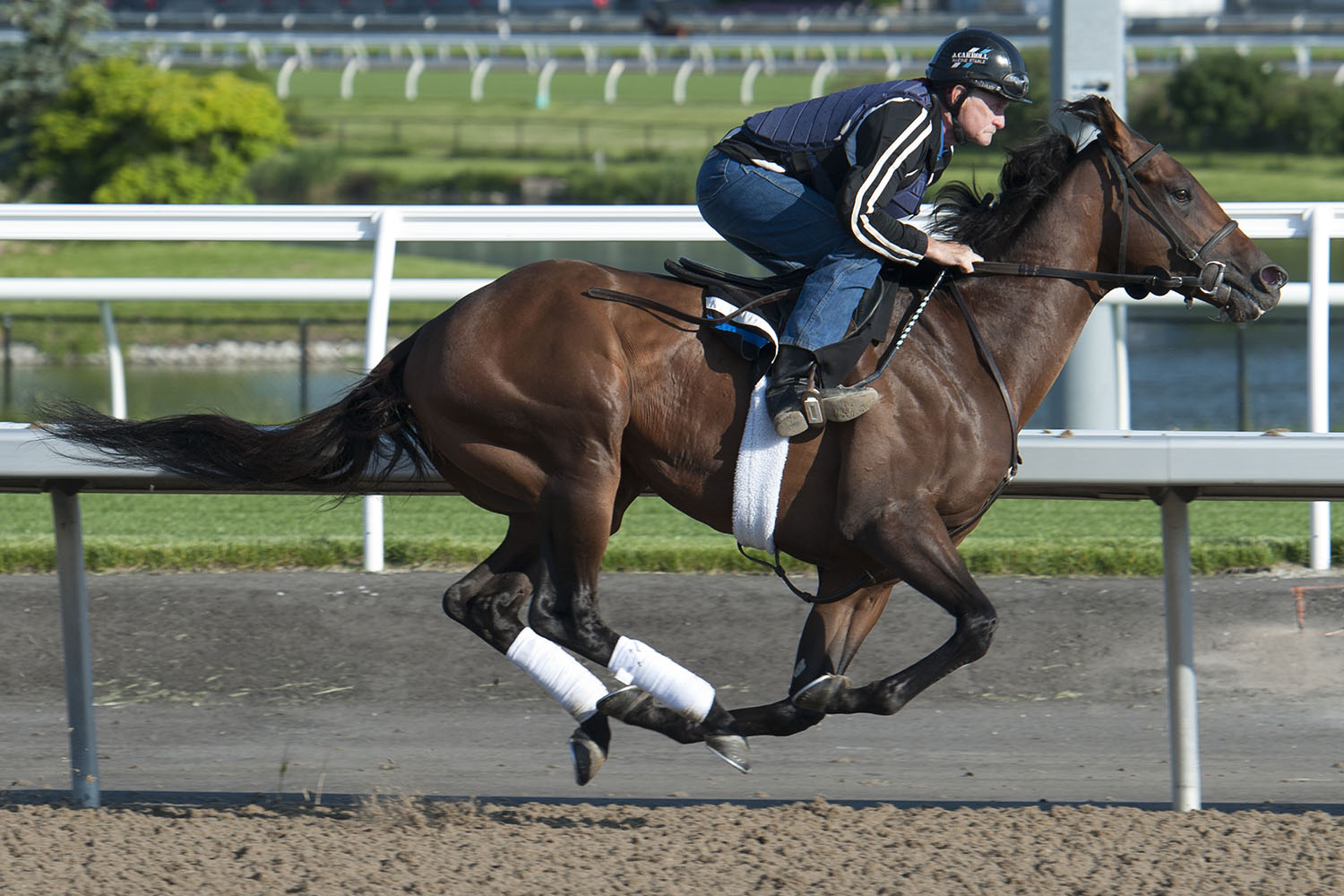 AN EARLY LOOK AT THE PROBABLE FIELD FOR THE 160TH RUNNING OF THE QUEEN'S PLATE (12)
Horse / Trainer / Owner / Jockey
Avie's Flatter / Josie Carroll / Ivan Dalos / Javier Castellano
Desert Ride (filly) / Neil Howard / Sam-Son Farm / Steven Bahen
Federal Law / Mark Casse / Qatar Racing Limited / Jamie Spencer
He's a Macho Man / Josie Carroll / Di Scola Boys Stable / Patrick Husbands
Krachenwagen / Angus Buntain / Greenoaks Farm / Jeffrey Alderson
Lucas n' Lori / Kevin Attard / Frank Cirillo / Kazushi Kimura
Moon Swings / Michael De Paulo / Zilli Racing Stables / Jesse Campbell
One Bad Boy / Richard Baltas / Sayjay Racing LLC / Flavien Prat
Pay for Peace / Rachel Halden / Team Penney Racing and Lisa Moser / Rafael Hernandez
Rising Star / Michael De Paulo / Zilli Racing Stables / Justin Stein
Skywire / Mark Casse / Gary Barber and Lou Tucci / Eurico Rosa Da Silva
Tone Broke / Steve Asmussen / L & N Racing LLC / Luis Contreras
EARLY SEASON PLATE FAVOURITE AVIE'S FLATTER LIVING UP TO EXPECTATIONS 
TORONTO, June 21, 2019 – Avie's Flatter will be looking to end a puzzling drought for Coronation Futurity winners in the Queen's Plate as no horse since Norcliffe in 1976 has come back from success in that two-year-old fixture to win Canada's most prestigious race.
But the Ivan Dalos homebred, conditioned by Josie Carroll, certainly would be no surprise to end that drought. "He's lived up to all our expectations," said Carroll.
Avie's Flatter was a deserving two-year-old champion and was established as the winterbook favourite for the Queen's Plate.
"He showed a lot of talent from Day One," said Carroll, who had watched the colt score impressively at first asking and then return five weeks later to finish a solid fourth in the Grade 1 Summer Stakes.
"We were hoping to make the Cup and Saucer with him; that's why I rushed him a bit into the Summer," said Carroll. "That was asking a lot, to go from five furlongs to a mile, but it was better than going from five to a mile and a sixteenth. He had a rough trip, but he still showed an awful lot."
Avie's Flatter proceeded to deliver as the choice in the Cup and Saucer and wound up his brief but excellent campaign with his Coronation success.
After a month's holiday in Ocala, Avie's Flatter rejoined his conditioner at Palm Meadows, Carroll's winter training base in Florida.
"We were thinking about the (Kentucky) Derby trail, but it took him quite a while to get comfortable on  the dirt," said Carroll. "Then he worked outstandingly on the turf, and that changed our focus."
The Transylvania, on Keeneland's turf course, became Avie's Flatter's opening 2019 target and the son of Flatter scored a bulls-eye.
The American Turf at Churchill Downs was a logical next step and while Avie's Flatter was far from disgraced, he did finish sixth in the field of 13. "For some reason he had a little trouble with that turf course," said Carroll. "He bobbled a bit and didn't finish up as well as we thought."
That May 4 race stands as his last start, meaning that Avie's Flatter will be appearing for the first time in eight weeks on Plate Day. "We thought about running him in the Plate Trial, but we want to go in with a fresh horse," said Carroll, adding that the prospect of a strenuous OLG Canadian Triple Crown campaign contributed to the decision.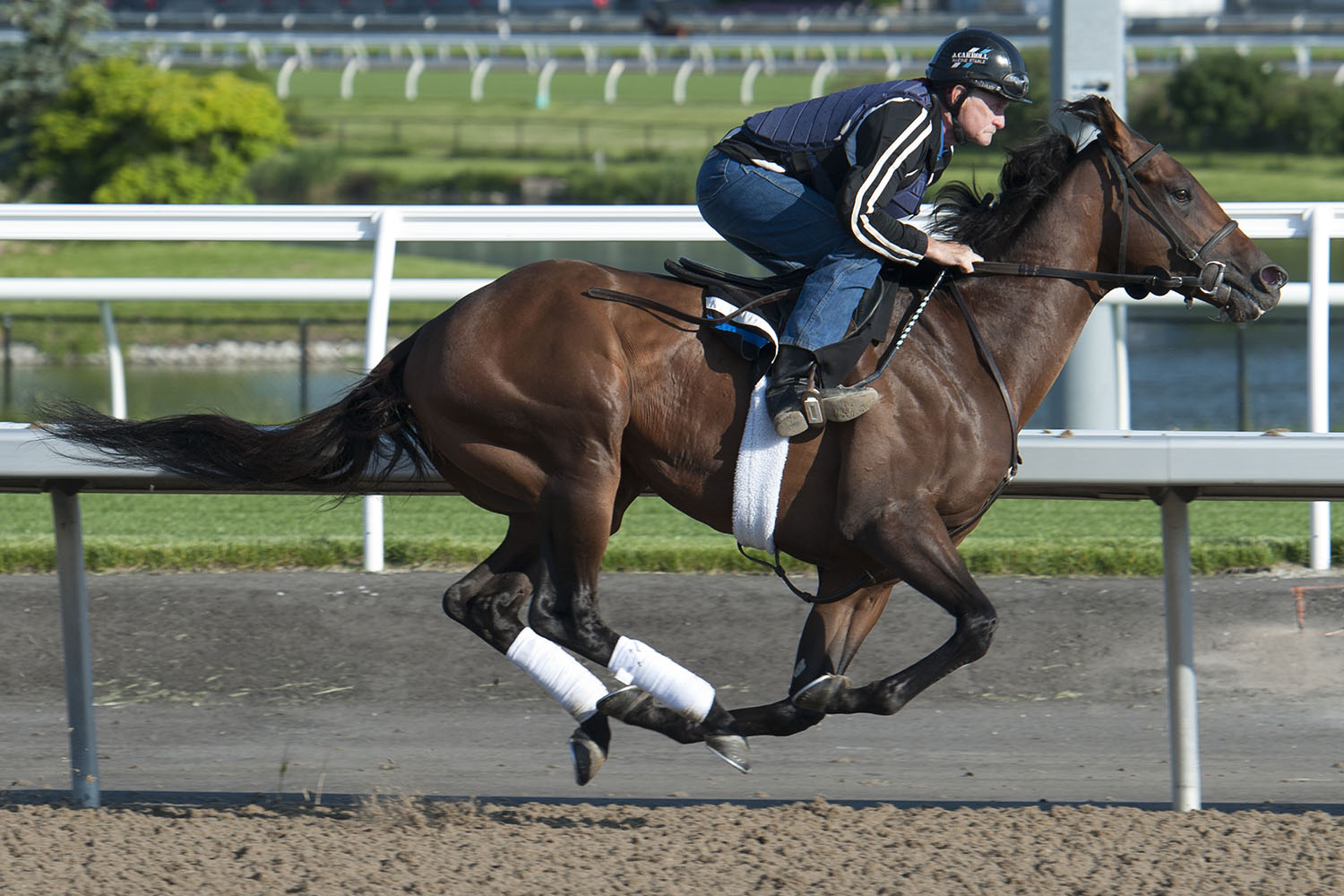 Carroll will have a second entrant in this year's Queen's Plate as He's A Macho Man, owned by Di Scola Boys Racing Stable, will be making just his fourth lifetime start and stakes debut.
He's A Macho Man has won two of those first three outings – with both coming here over 1 1/16 miles on the Tapeta surface – and his other was a throw-out last-place finish on the dirt at Gulfstream. "He's the sleeper," said Carroll.
He's A Macho Man, a $47,000 buy at the local select yearling sale, did not make it to the races until December 16, the closing day of the 2018 Woodbine meeting,
"It took a long time to get him to the races," acknowledged Carroll. "He really didn't start to put in any good works until the fall and we clearly knew he was going to be a two-turn horse."
In that belated debut, He's A Macho Man was away slowly and closed wide for a one-length victory.
"I thought he was a nice horse and it was very important to get that race into him," said Carroll. "I thought he did it very impressively. He had a lot to do, first time out, and to come around the field like that."
He's A Macho then headed directly to Palm Meadows, with his lone winter appearance coming on Gulfstream's dirt surface.
"He hit the gate, leaving, and he didn't run a step," said Carroll. "He was very sore; he had bad bruising on one knee. It took about 30 days to get him sorted out. It was a very bad experience."
He's A Macho Man showed no ill effects when resurfacing at Woodbine four months later, rebounding with another convincing score over the distance and surface of his maiden victory.
"He came back like a pro," said Carroll.
"He's certainly a horse that deserves to try the Plate. I'm quite confident that he'll get the distance and that obviously influenced our decision."
Patrick Husband, winner of the Queen's Plate with the filly Lexie Lou in 2014 and Wando, the last horse to win the Canadian Triple Crown, in 2003, will ride He's A Macho Man for the first time on Saturday.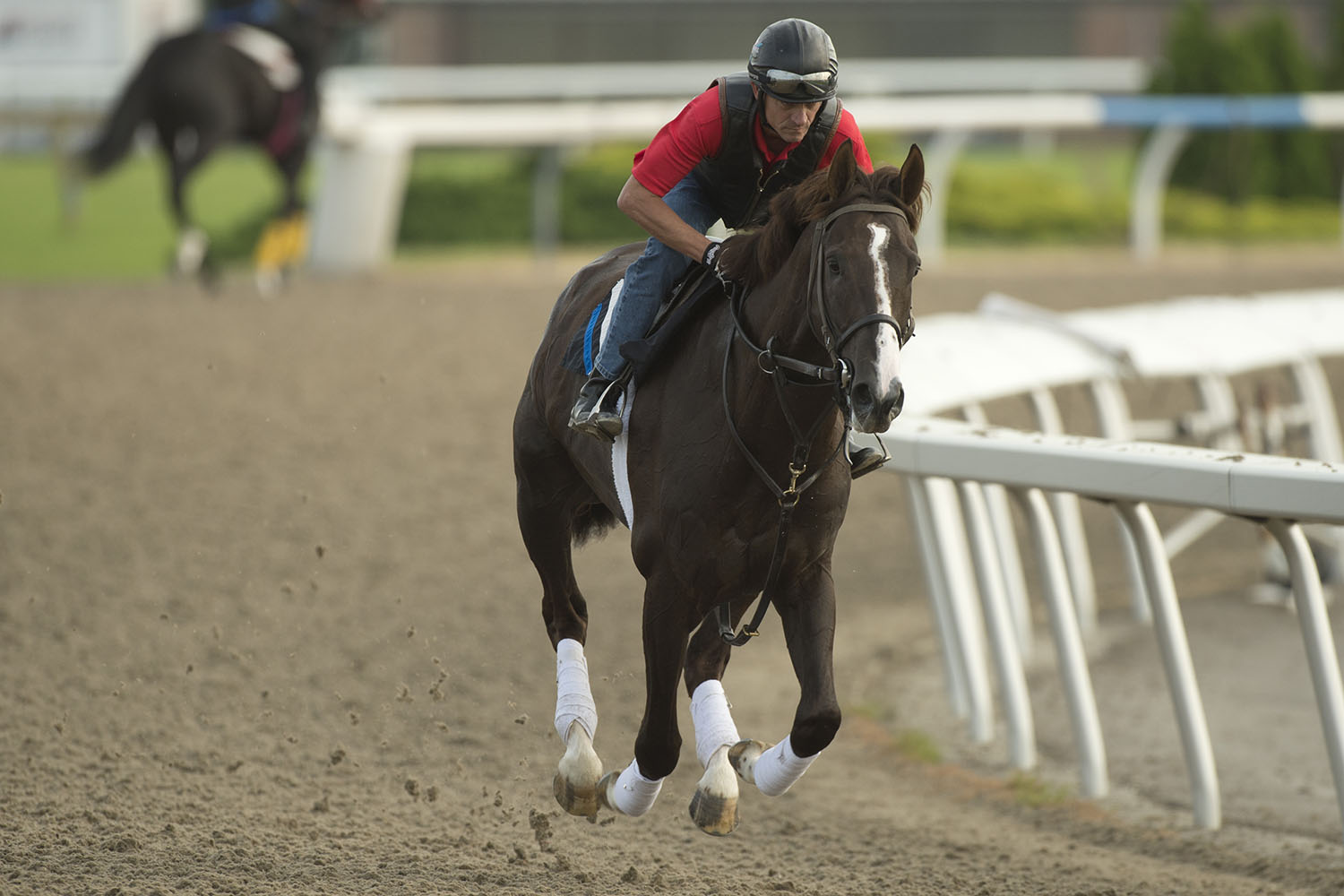 QUEEN'S PLATE 50/50 RAFFLE TO SUPPORT RETHINK BREAST CANCER
Woodbine Cares and Rethink Breast Cancer, the official charity partner of the Queen's Plate, have teamed up to host a 50/50 raffle draw at this year's racing festival. This year marks the first time raffle tickets are available to purchase online at QP5050.ca through Saturday, June 29, when the draw will be conducted at approximately 6 p.m. Proceeds will support Rethink Breast Cancer's mission is to empower young people worldwide who are concerned about and affected by breast cancer through innovative education, support and advocacy. There will be a minimum guaranteed prize of $2,500.
In addition, one dollar from every ticket sold to the Queen's Plate Racing Festival will help support the young women's breast cancer movement. Tickets to the Queen's Plate Festival can be purchased at Ticketmaster.ca.