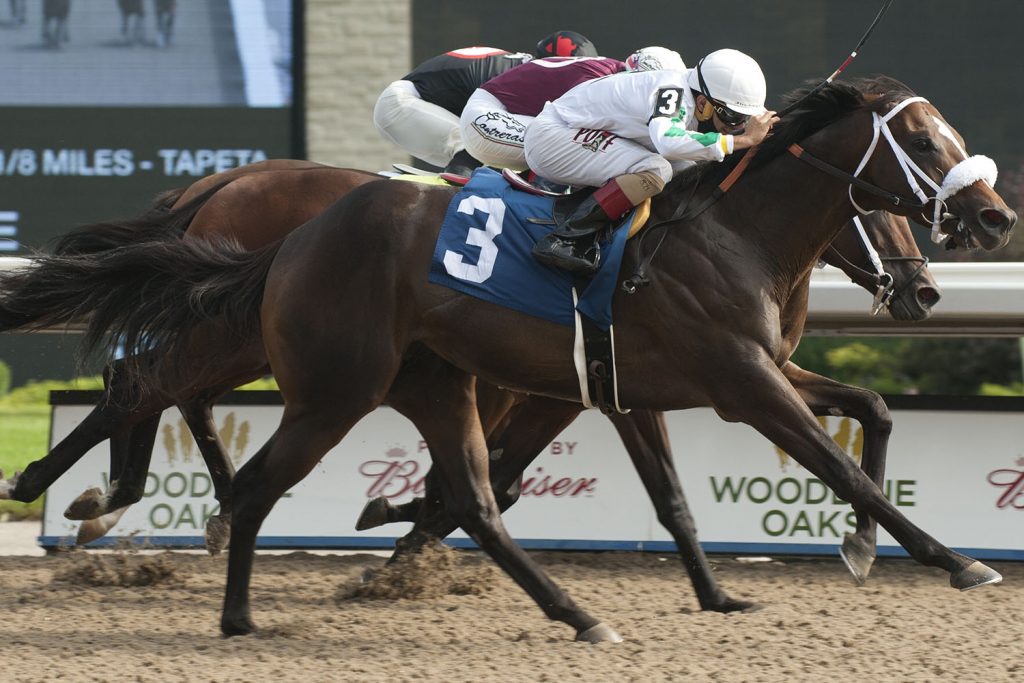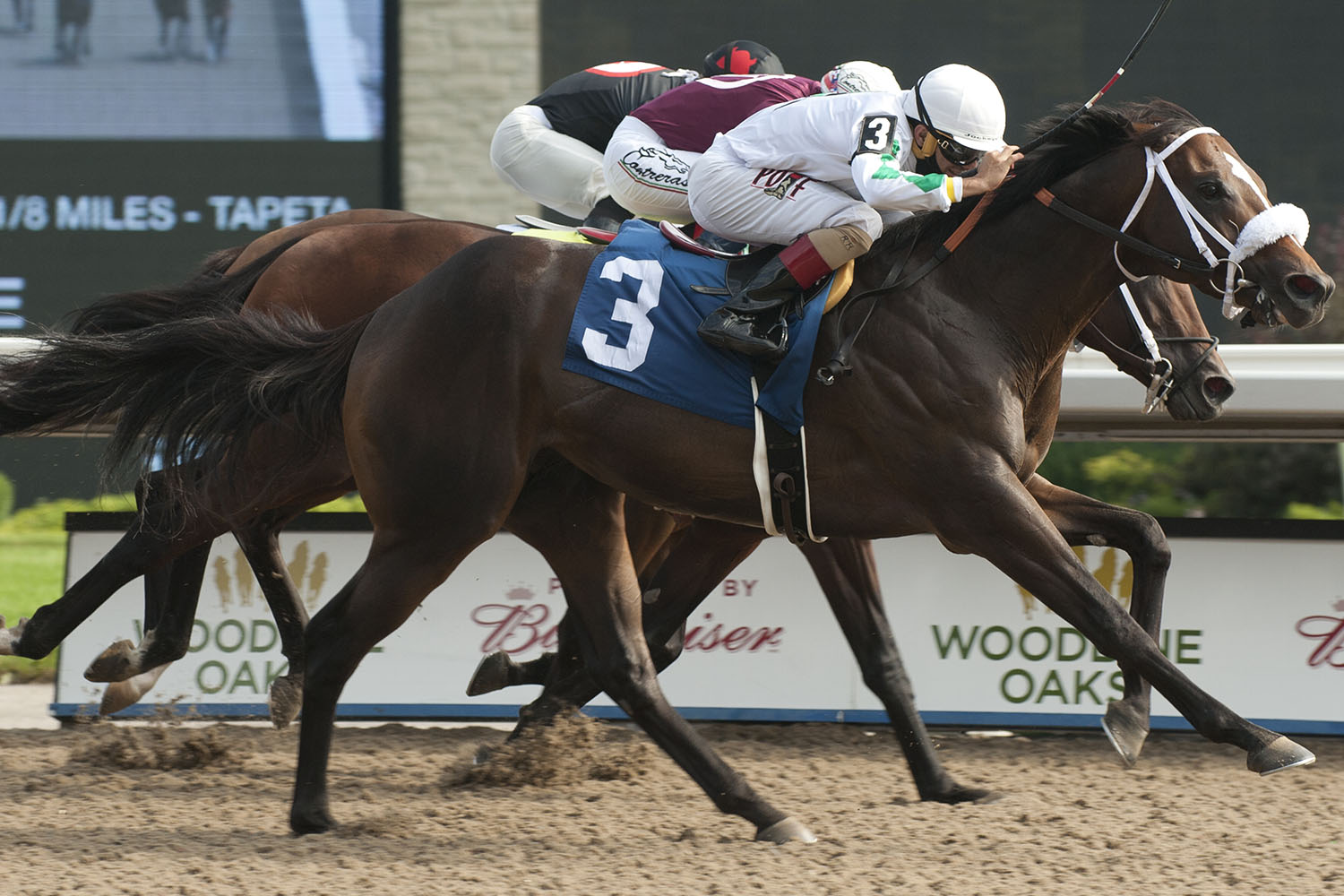 TORONTO, August 20, 2020 – A victory in the Plate Trial on Saturday at Woodbine Racetrack propelled Clayton to the top spot in the second edition of the 161st Queen's Plate Power Rankings presented by the OLG Canadian Triple Crown.
The Power Rankings highlight top OLG Canadian Triple Crown contenders as voted on by expert horseplayers and racing commentators from Woodbine Racetrack and Fort Erie Race Track, including Jeff Bratt, Robert Geller, Ashley Mailloux, Doug McPherson, Jason Portuondo and Monique Vag. The rankings are based on votes following a 5-4-3-2-1 points system for top five selections and honourable mentions.
Many of the top contenders for the 2020 edition of the $1 million Queen's Plate, first jewel of the OLG Canadian Triple Crown set for September 12, were in the spotlight during this past weekend's $150,000 Plate Trial and $500,000 Woodbine Oaks presented by Budweiser.
The Plate Trial champion, Clayton, edged out the Woodbine Oaks-winning filly, Curlin's Voyage, for the top spot in the second edition of the Power Rankings by just one point. Those two Queen's Plate contenders each received three first-place votes.
"Clayton is still light on seasoning compared to many others and continues to improve with each start," said Portuondo of the Bodemeister colt, who is trained by Kevin Attard for owners Donato Lanni and Daniel Plouffe. "I think he'll take that next step in the Plate and he better because Curlin's Voyage is the real deal."
"I gave Curlin's Voyage the slight nod over Clayton because of the ease of which she won the Oaks and I believe she is more likely to get the Queen's Plate distance of a mile and a quarter," said Bratt of the Josie Carroll trainee, a Curlin filly owned by Hill 'n' Dale Equine Holdings and Windsor Boys Racing. "Curlin's Voyage got a faster pace to close into in the Oaks than Clayton did in the Plate Trial.  At this point, I feel Curlin's Voyage is the more seasoned of the two and Clayton is still learning."
Rounding out the top five is Plate Trial runner-up Halo Again, who topped the inaugural Power Rankings released last week, with the Trial and Oaks third-place finishers, Dotted Line and Merveilleux, tied in fourth.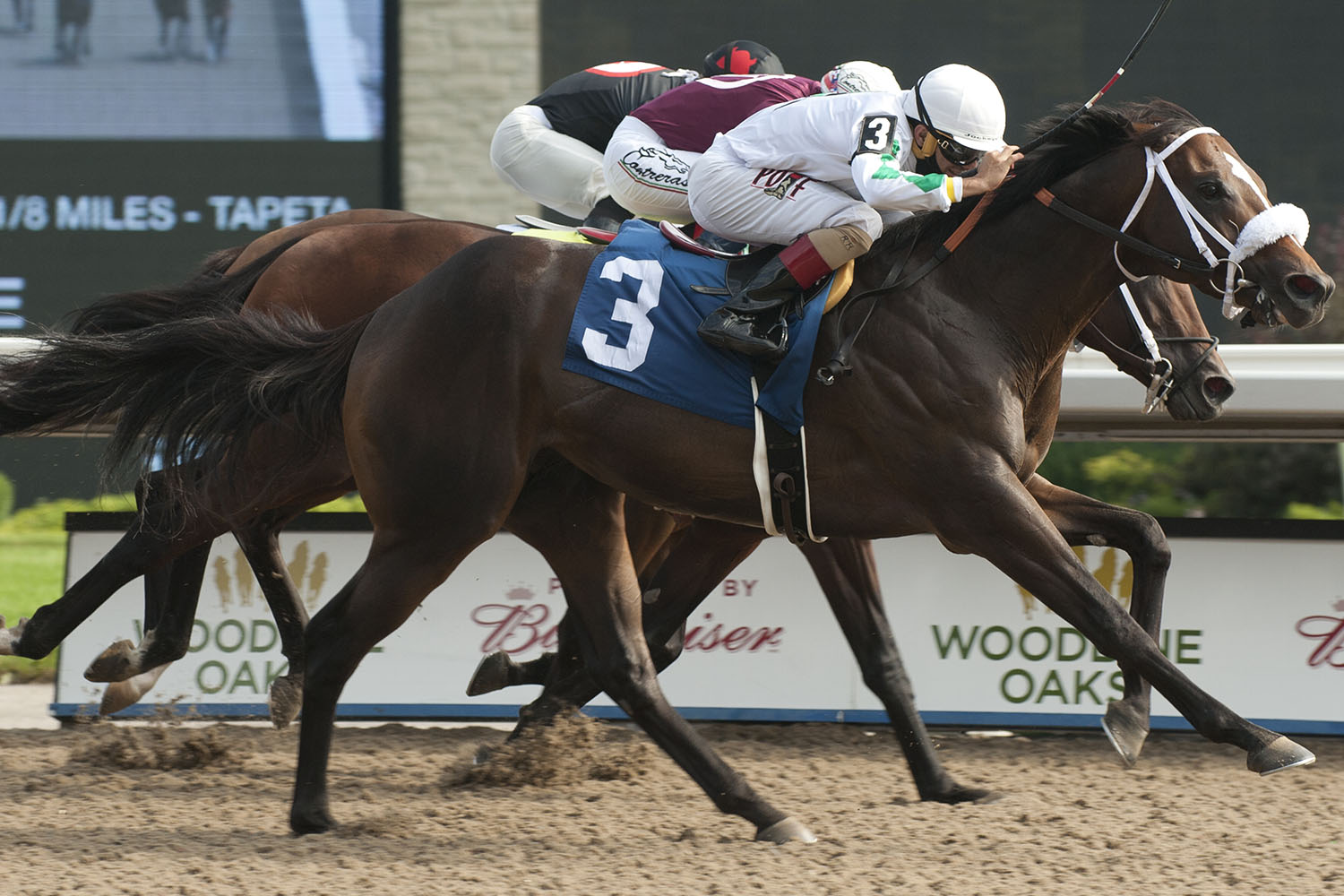 The second jewel of the OLG Canadian Triple Crown is the 85th running of the $400,0000 Prince of Wales Stakes, set for September 29 at Fort Erie. The finest Canadian-bred three-year-old Thoroughbreds will face off in the final leg of the series in the 130th edition of the $400,000 Breeders' Stakes on October 24 at Woodbine.
The 161st Queen's Plate Power Rankings presented by the OLG Canadian Triple Crown (August 20)
Rank – Horse – Career Record – Earnings – Trainer – Points (First-Place Votes) – Previous Ranking
1 – Clayton – 4-3-1-0 – $205,920 – Kevin Attard – 27 (3) – 2nd
2 – Curlin's Voyage – 9-5-2-1 – $664,120 – Josie Carroll – 26 (3) – 3rd
3 – Halo Again – 6-3-1-0 – $287,732 – Steve Asmussen – 14 – 1st
4 – Dotted Line (tie) – 8-3-0-2 – $194,140 – Sid Attard – 7 – Honourable Mention
4 – Merveilleux (tie) – 8-2-3-1 – $244,660 – Kevin Attard – 7 – N/A
Honourable Mentions: Afleet Katherine, Olliemyboy, Edge of Fire, Elusive Knight, Famished