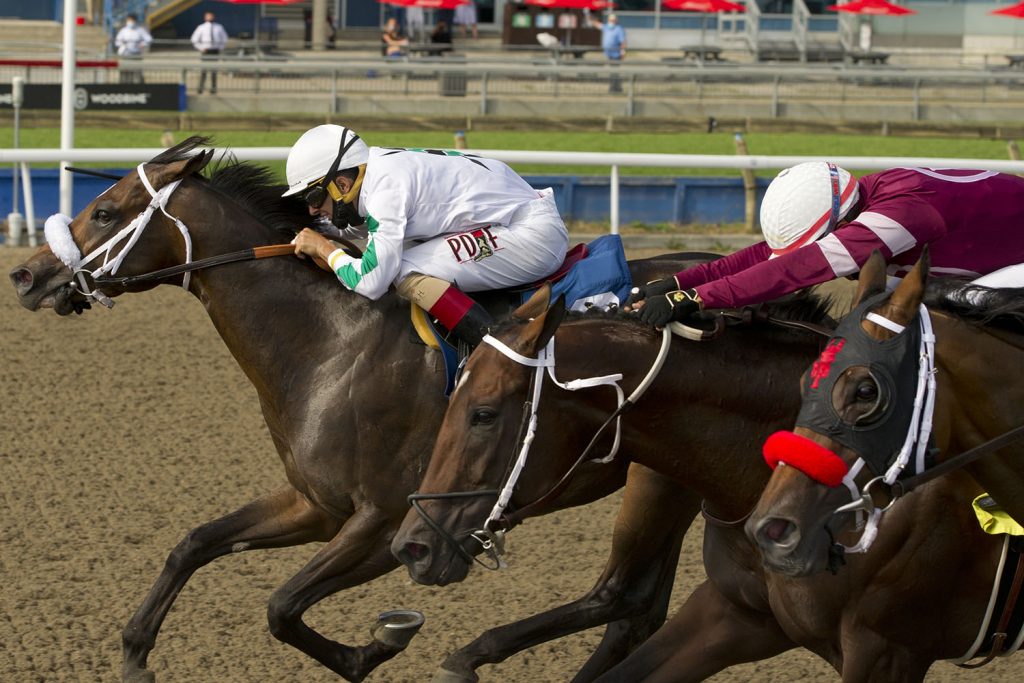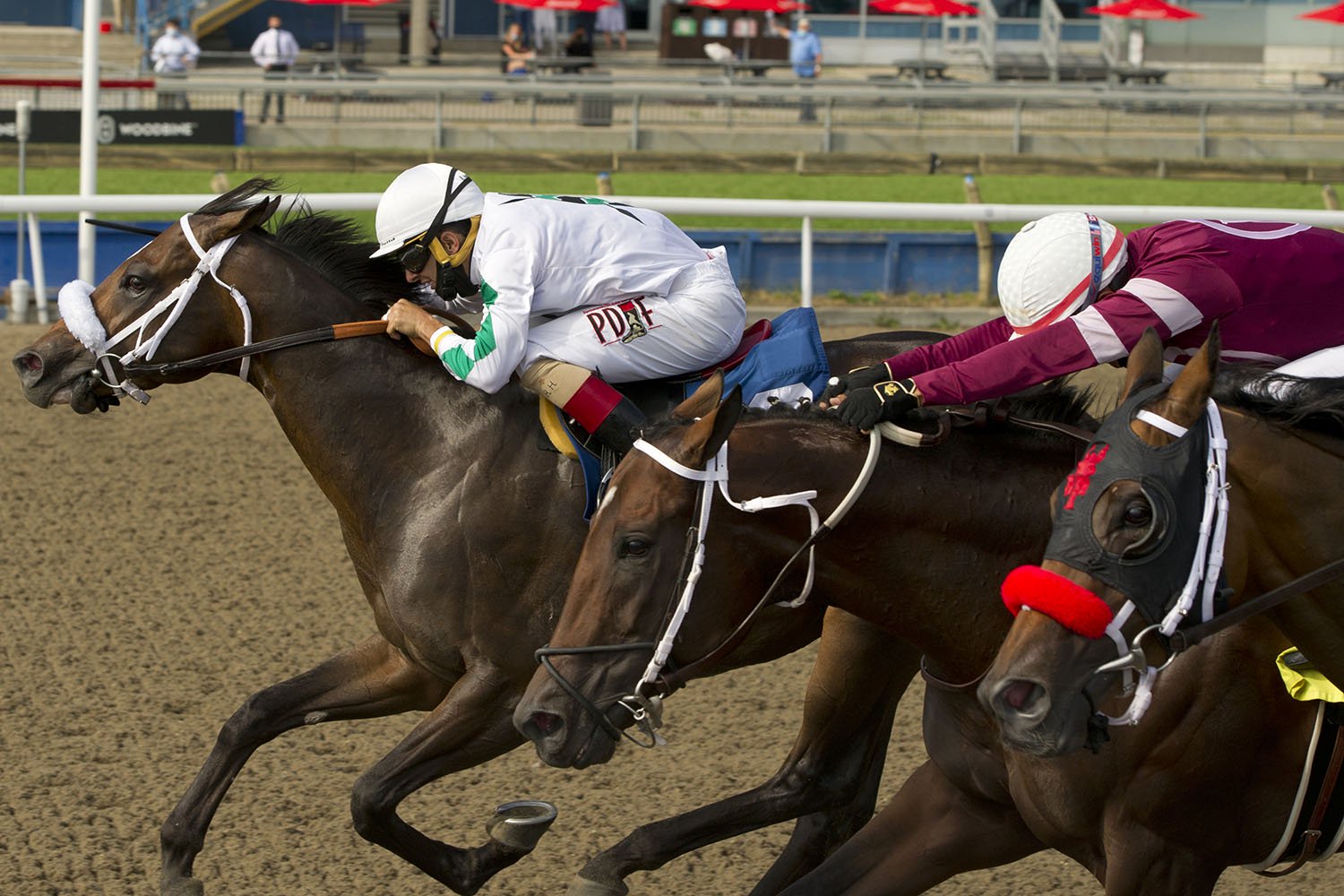 TORONTO, September 2, 2020 – Woodbine Entertainment has announced that the post position draw for the 161st running of the $1 million Queen's Plate, first jewel of the OLG Canadian Triple Crown, will be presented online via a live stream on Wednesday, Sept. 9 at 10 a.m.
Racing analyst Jason Portuondo will host the virtual production live from Woodbine Racetrack and will be joined by Jim Lawson, President and CEO of Woodbine Entertainment.
The traditional Queen's Plate post position draw format will be conducted with a draw to decide the order in which connections will select their posts. Following physical distancing protocols, one representative for each horse will be present to make their post position selection and take part in a brief interview with Portuondo.
Live streaming will be available on Woodbine's website at Woodbine.com and Facebook page.
The field is starting to take shape with 16 probable contenders on target for this year's Queen's Plate, which was originally scheduled for June 27 prior to COVID-19 postponements and will now be contested on Saturday, Sept. 12.
Clayton stamped himself as one of the early favourites for the million-dollar Canadian classic when he won the Plate Trial on August 15 at Woodbine, the traditional 1-1/8-mile prep, for trainer Kevin Attard. The Bodemeister-Smarthalf colt is three-for-four in his career and has earned just over $200,000 for owners Donato Lanni and Daniel Plouffe.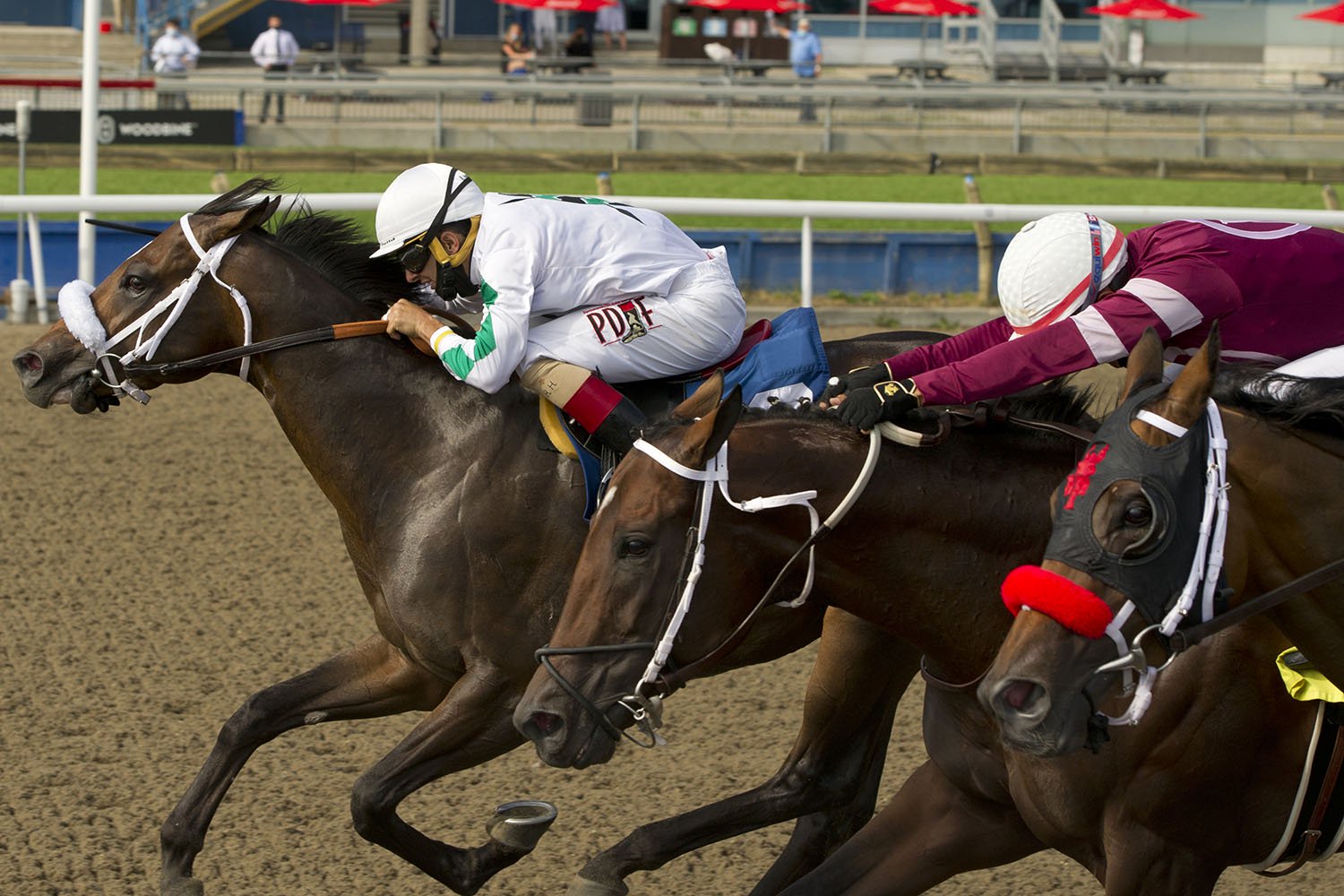 A pair of fillies will be looking to tackle the boys in this year's edition, including the Kevin Attard-trained multiple stakes placed Merveilleux, who closed well through traffic to hit the board last time out in the Woodbine Oaks presented by Budweiser for owners Al and Bill Ulwelling.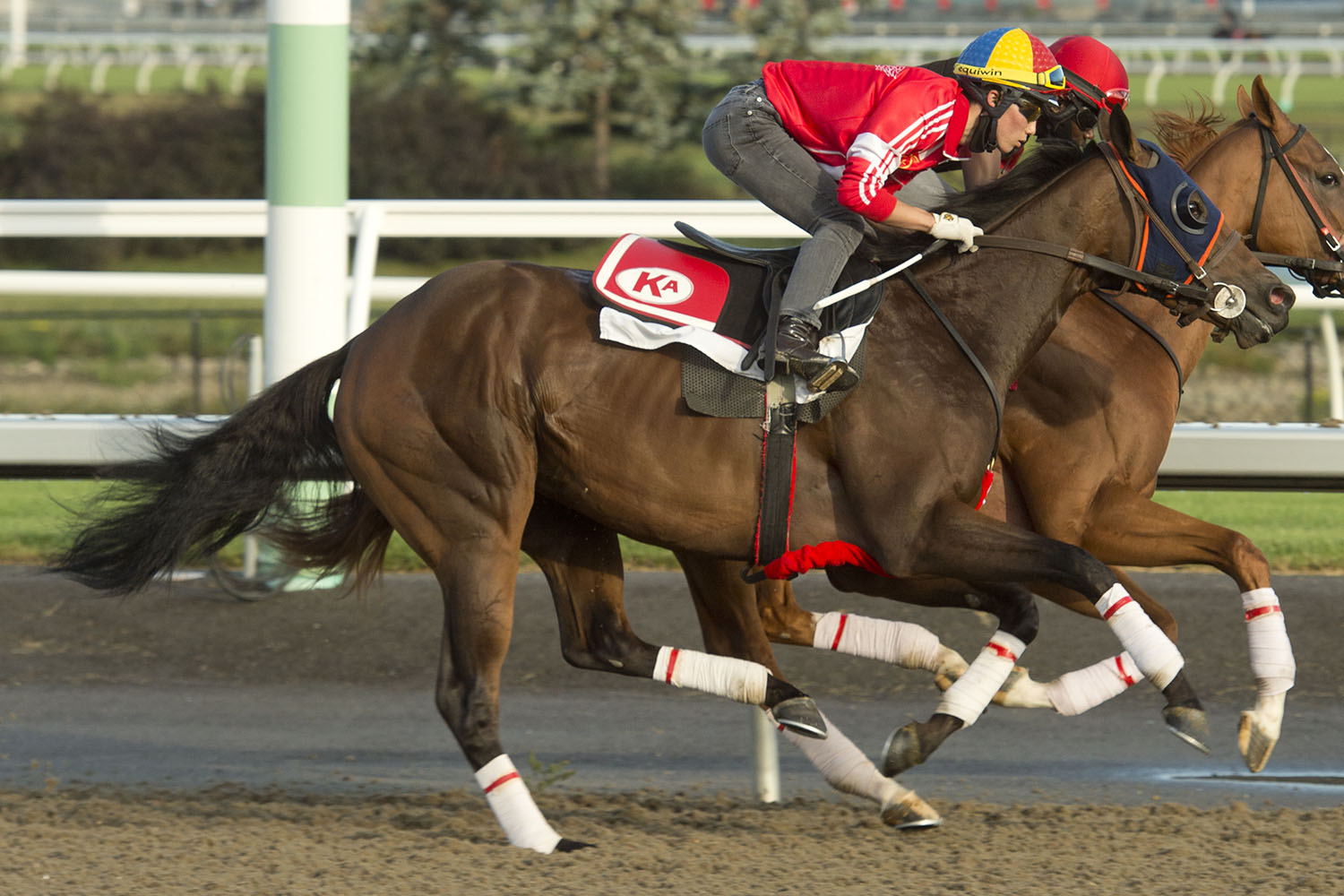 Oaks champion Curlin's Voyage wowed in winning the $500,000 first leg of the Triple Tiara and is now being pointed to the Plate by Canadian Hall of Fame trainer Josie Carroll, a two-time winner of the race who campaigned one of the three fillies in the past decade to achieve the Oaks-Plate double (Inglorious, 2011).
Following her Sovereign Award-winning two-year-old campaign, Curlin's Voyage was a runner-up in the Star Shoot Stakes before earning back-to-back wins in the Fury Stakes and Oaks. The latter was an impressive 1-3/4 length victory over 1-1/8 miles and boosted her bankroll to nearly $665,000 for Hill 'n' Dale Holdings and Windsor Boys Racing. The Curlin-Atlantic Voyage filly now sports a career record reading 5-2-1 from nine starts.
The winner's ledger for the Queen's Plate includes a total of 37 fillies, including nine since 1956 when the race was first run at the new Woodbine.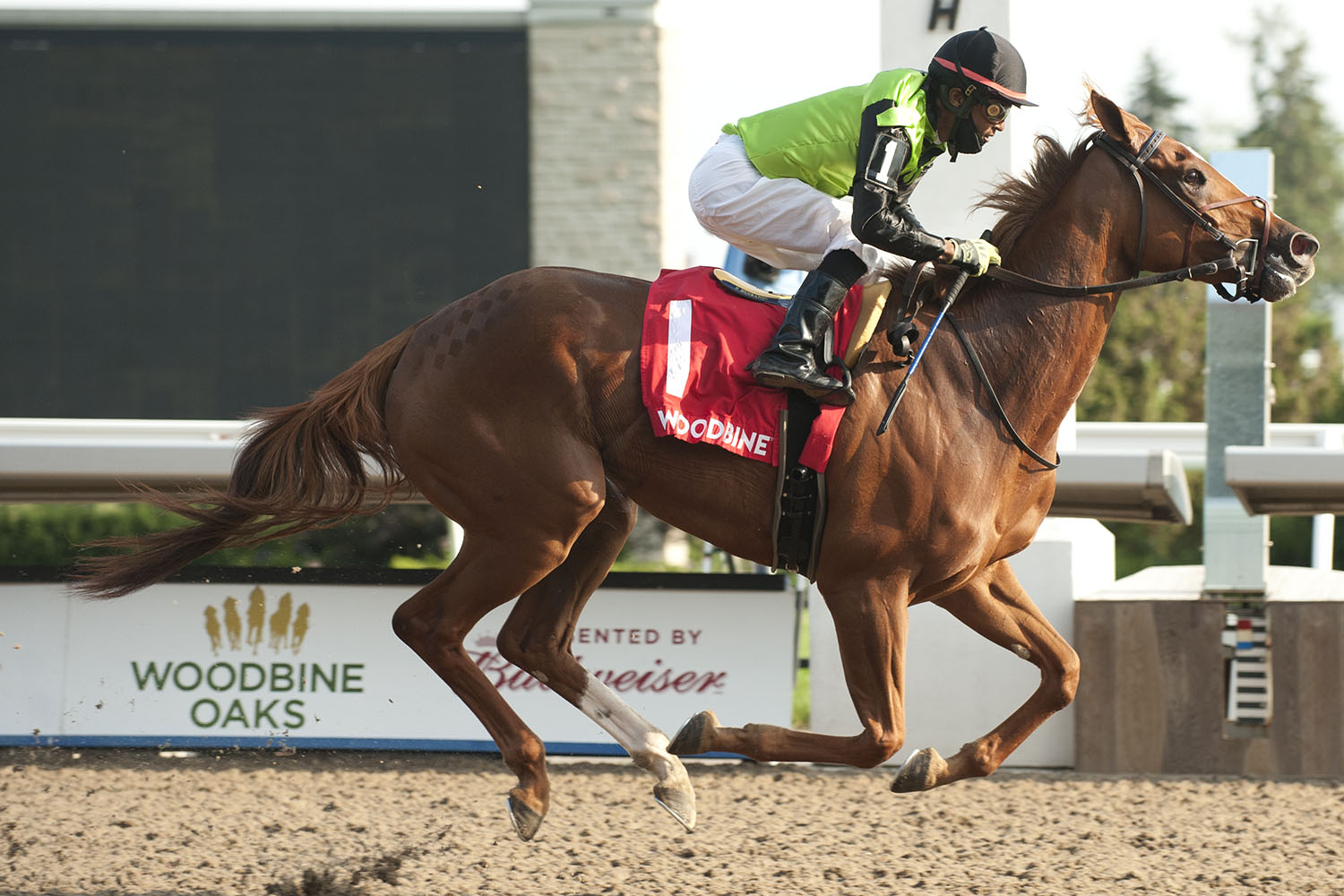 Lawrence Cordes' Dramedy colt Mighty Heart is another probable starter from the Carroll barn.
A close runner-up in the Plate Trial following his July 4 victory in the Queenston Stakes, Halo Again is a top contender for American Hall of Fame trainer Steve Asmussen, whose first attempt at the OLG Canadian Triple Crown last year awarded him two-thirds of the prize as Tone Broke won the Prince of Wales and Breeders' Stakes following a third-place finish in the opening leg.
Halo Again, a son of Speightstown out of Halo's Verse, has won half of his six career starts while banking $287,732 for owners Winchell Thoroughbreds and Willis Horton Racing.
He will attempt to become the first horse in 44 years (Norcliffe, 1976) to complete the Coronation Futurity and Queen's Plate double.
Asmussen, who counts the famed Curlin among his list of stars, became the all-time leading trainer at Churchill Downs earlier this season and is approaching 9,000 career wins.
Canadian Hall of Fame horseman Sid Attard will be vying for his first Queen's Plate victory with a pair of contenders, including Norseman Racing Stable's Dotted Line and JMJ Racing Stables' Olliemyboy. The former Signature Red-Springledge colt was a two-time juvenile stakes winner and mostly recently posted third-place finishes in both the Grade 3 Marine, finishing 4-1/4 lengths behind the Preakness-bound Shirl's Speight, and Plate Trial, just a half-length behind Clayton and Halo Again.
Trained by two-time Queen's Plate-winning conditioner Daniel Vella, the lightly raced Conquest Curlinate gelding Sweepin Hard is expected to join the battle for top prize as a supplement following a maiden-breaking victory in mid-August over 1-1/8 miles on the main track for Borders Racing Stable.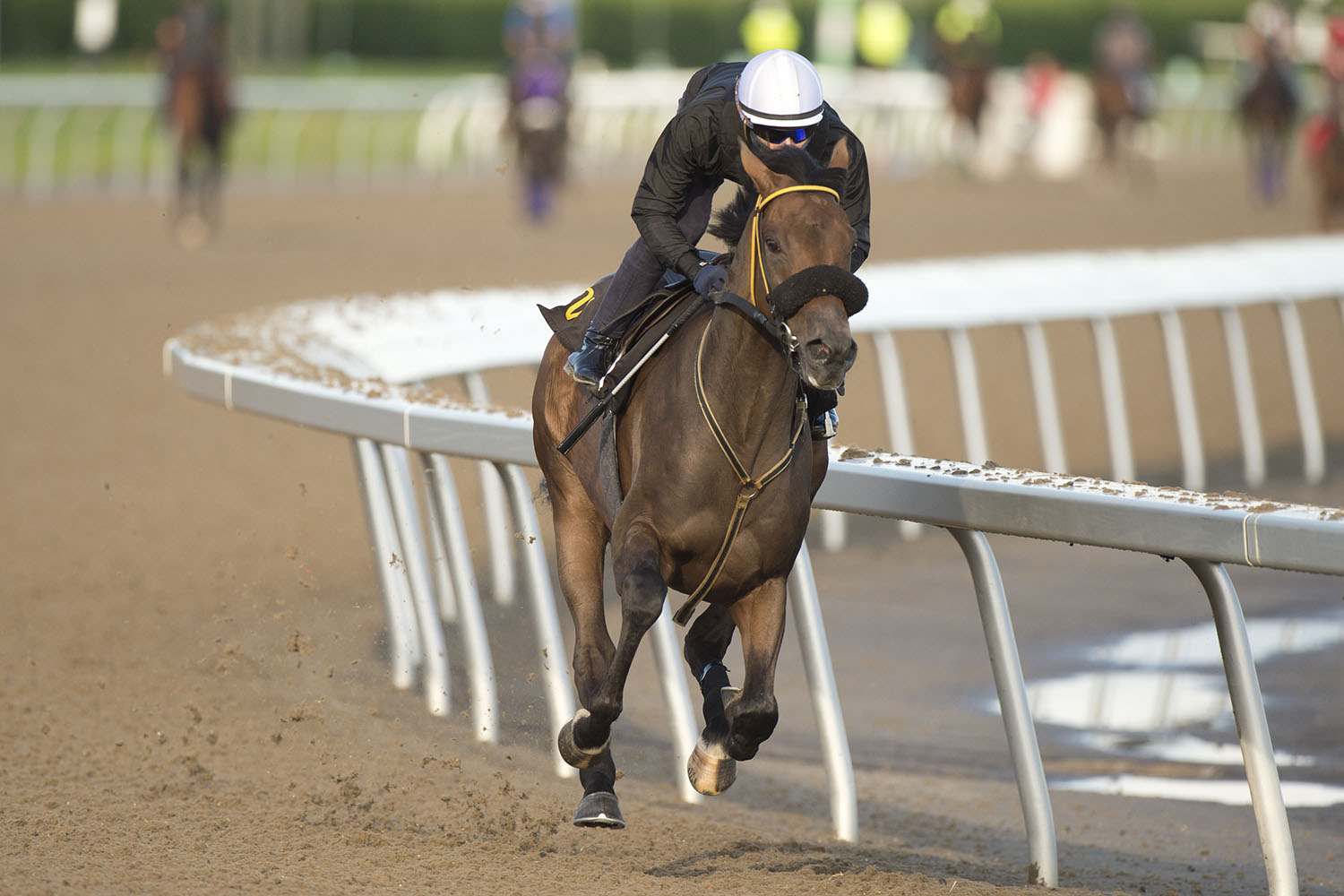 At age 26, up-and-coming trainer Santino DiPaola is looking forward to making his Queen's Plate debut with Enchant Me, a maiden Magician-Me Love colt owned by York Tech Racing Stable.
Other probable starters include Famished, F F Rocket, Glorious Tribute, Golden Wave, Holyfield, Tecumseh's War and Truebelieve.
Final entries are due through the entry box by 8:30 a.m. on Wednesday, Sept. 9.
While this year's event will not be open to the public, Woodbine welcomes fans to experience The Queen's Plate safely from home with family and friends in their bubble while tuning into The Queen's Plate @ Home digital experience via Instagram @WoodbineTB and live television broadcast starting at 4:30 p.m. ET on TSN and CTV. Post time for the afternoon's first race will be 12:30 p.m., with the main event scheduled as Race 10 at approximately 5:41 p.m.
PROBABLE FIELD FOR THE 161ST RUNNING OF THE $1 MILLION QUEEN'S PLATE
Horse – Trainer – Owner(s)
Clayton – Kevin Attard – Donato Lanni & Daniel Plouffe
Curlin's Voyage (filly) – Josie Carroll – Hill 'n' Dale Equine Holdings & Windsor Boys Racing
Dotted Line – Sid Attard – Norseman Racing Stable
Enchant Me – Santino DiPaola – York Tech Racing Stable
Famished – John Kimmel – Tobey L. Morton
F F Rocket – Keith Dickey – Frank Fletcher Racing Operations
Glorious Tribute – Barbara Minshall – Bruce Lunsford
Golden Wave – Michael De Paulo – Mickey Demers
Halo Again – Steven Asmussen – Winchell Thoroughbreds & Willis Horton Racing
Holyfield – Catherine Day Phillips – Kingfield Racing Stable, Roderick Ferguson & Anderson Farms Ontario
Merveilleux (filly) – Kevin Attard – Al and Bill Ulwelling
Mighty Heart – Josie Carroll – Lawrence Cordes
Olliemyboy – Sid Attard – JMJ Racing Stables
Sweepin Hard (supplement) – Daniel Vella – Borders Racing Stable
Tecumseh's War – Catherine Day Phillips – Ilium Stables
Truebelieve – Cole Bennett – Centennial Farms (Niagara)