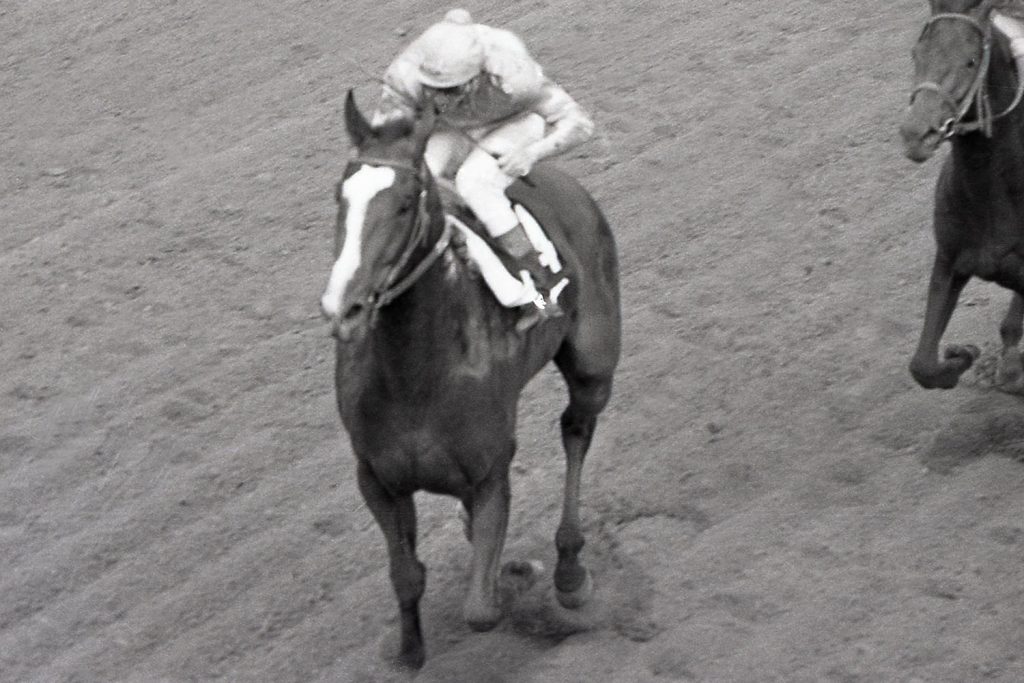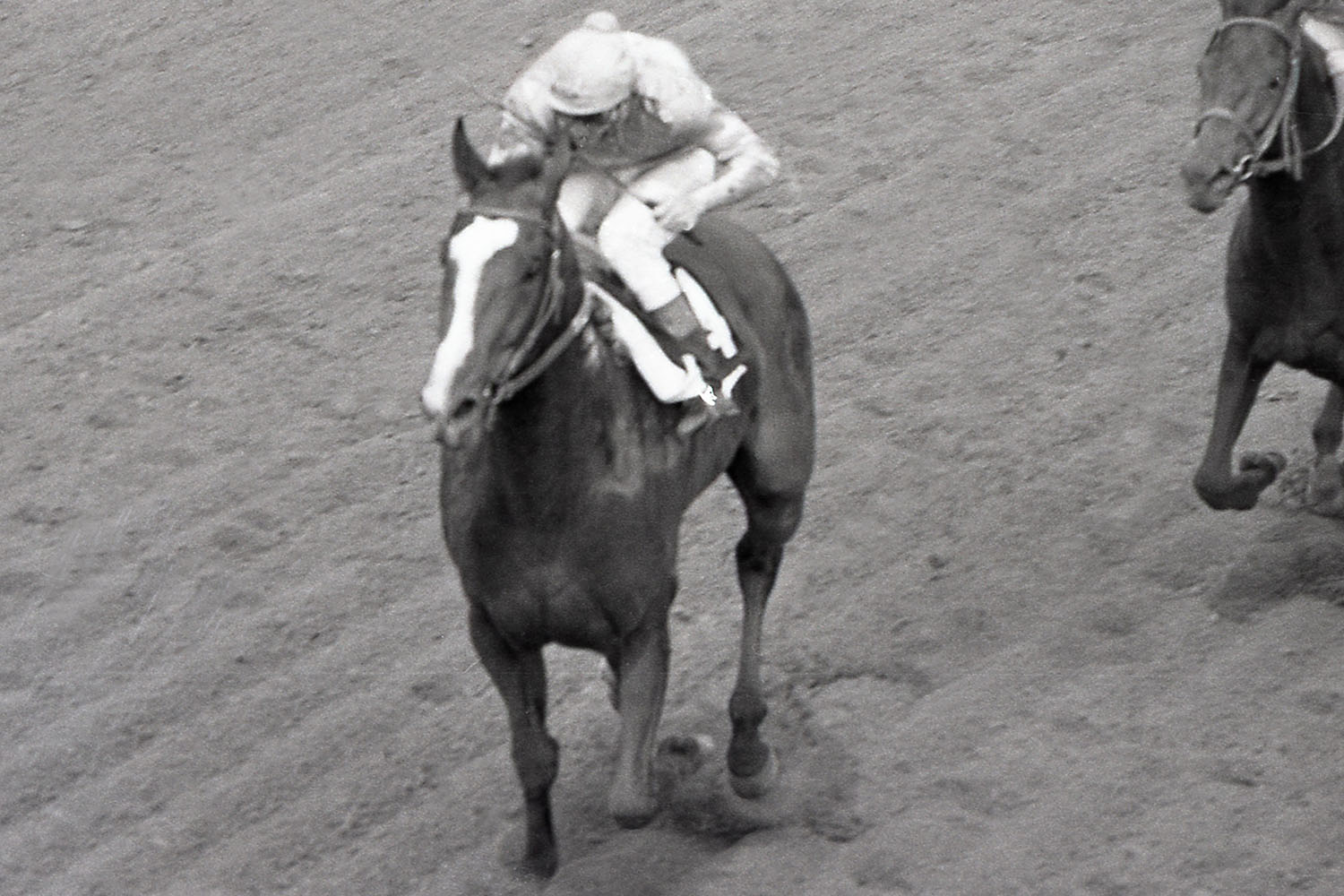 By: Chris Lomon for Woodbine.com
TORONTO, September 3, 2020 – Three Queen's Plate stories, each one a decidedly different recollection of the iconic horse race, but united by one common theme. Trainer Nicholas Gonzalez, farm manager David Whitford and jockey Justin Stein all have fond memories of the oldest continually run Thoroughbred race in North America, which celebrates its 161st edition on September 12.
***
It was 1971, and 19-year-old Nicholas Gonzalez was hard at work in his quest to become a Thoroughbred trainer.
His first training win wouldn't come until just over five years later, but on June 19, 1971, Gonzalez, eyes glued to a TV set in Fort Erie, Ont., imagined what it would be like to saddle a Queen's Plate champion.
"I was a very impressionable older teenager when the mighty Kennedy Road galloped in the Queen's Plate, with Hall of Famer Sandy Hawley riding him, and 'Gentleman' Jim Bentley training him. I remember that race vividly. You know what impressed me about Kennedy Road? He wasn't just a good Canadian-bred… he went to California after and was also very successful. That Plate, it really got my attention."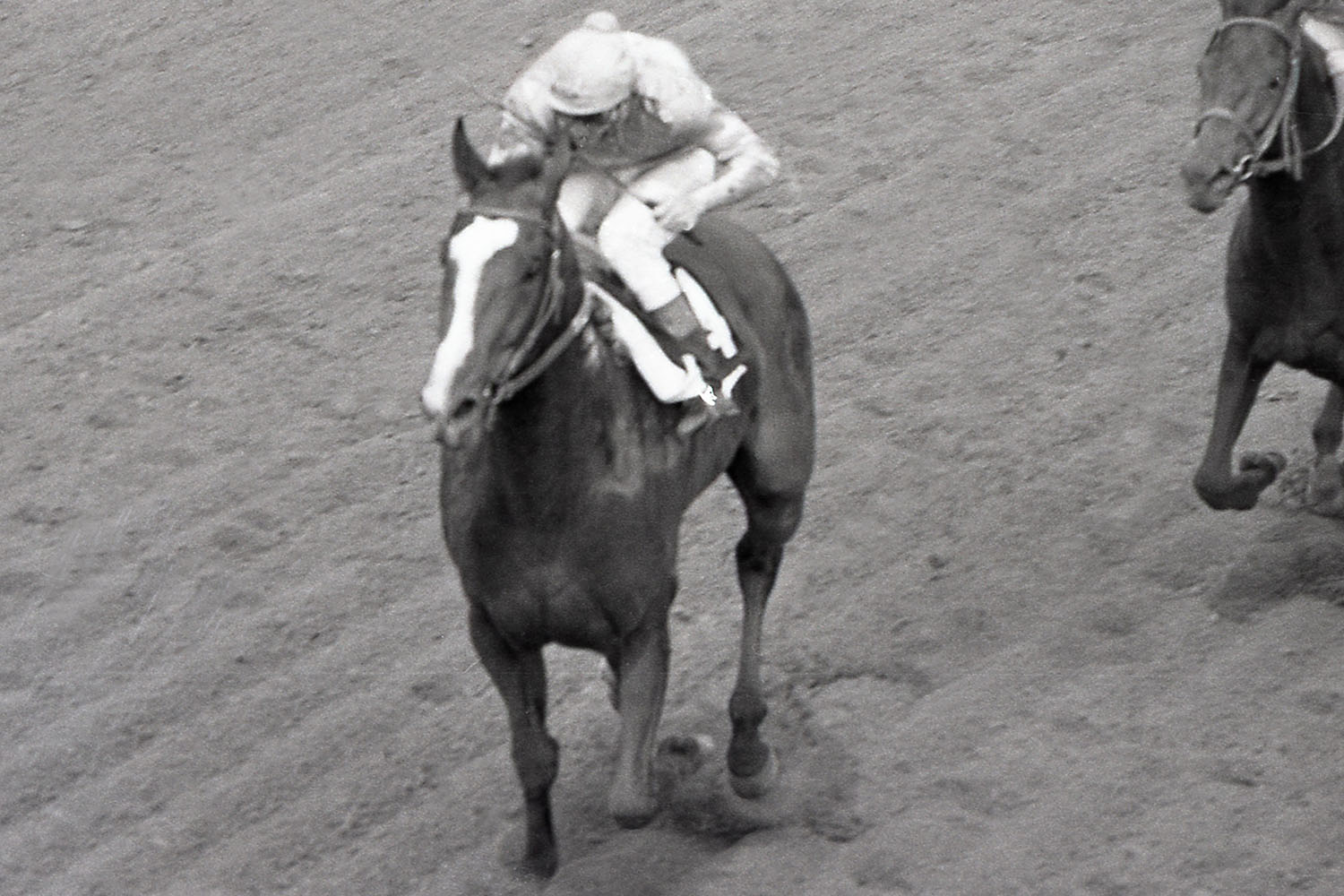 As did the Plate wins of Big Red Mike in 2010 and Midnight Aria in 2013, both of them Gonzalez trainees.
"Two of the greatest days in my life were when Martha [Nick's wife, and assistant trainer] and I won that race. In 2010, when Her Majesty The Queen was there – we had the chance to meet her – that's something we will always cherish. When you're racing in Canada, it's like the young guys who dream of running in the Kentucky Derby. To be in the Queen's Plate and win, that's something that's hard to put into words."
Both remain treasured accomplishments.
"To meet the Queen in 2010, and to win the race with [owner] Carlo Tucci in 2013, with a horse we claimed at Gulfstream… those are things you'll never forget."
Gonzalez, who has more than 1,500 career wins, is reminded daily of his victory 10 years ago.
"I have a huge framed photo on the wall in our condo. I look at it quite often, and it puts a smile on my face every time."
***
It was 32 years ago when the young man from Ireland went to Woodbine to watch his first Queen's Plate.
Working for the legendary Windfields Farm at the time, Dave Whitford had a bird's-eye view of the proceedings before, during, and after the race.
"I came from Ireland in 1987, so the first Plate I saw was when Market Control won. But the first year I went to see the race was a little more memorable. It was determined Regal Classic, who Windfields bought into [in 1989], would stand at Windfields, so we had a vested interest in him. He was a great horse, who had done so much before the Plate. He ran in the U.S., in the Breeders' Cup, and just missed winning.
"The Plate in 1988 was a high-profile group. Granacus was in there, Sam Son's Regal Intention [who bested stablemate Regal Classic for the win] was obviously in there, Plate Dancer was ridden by [future trainer] Wesley Ward, and Julie Krone rode No Malice."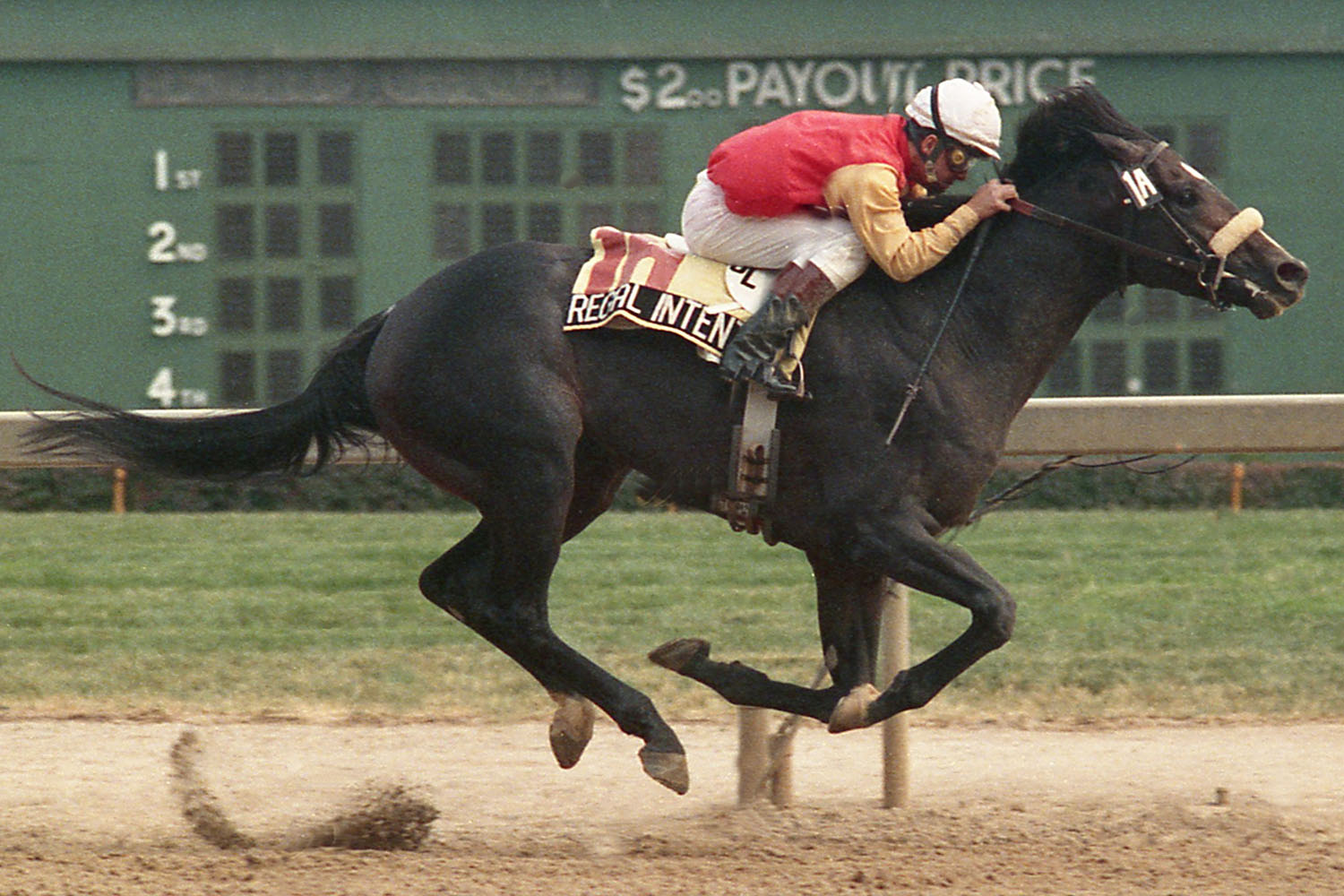 It would be a somewhat eventful afternoon for the man who would take over the reins as farm manager for Sam-Son Farm in 2003, experiencing numerous successes, including Plate glory six years later with Eye of the Leopard.
"A group of us went that day in 1988 and we didn't have reserved seating or anything like that. We were on the second or third level, looking at the saddling ring, and royalty was there that year, Princess Margaret. There was another Irish guy with me and he was a little more Irish than I was because he had bright hair, and quite the thick accent. We were standing up above and looking at the horses going out to the track. People started heading towards the track, and the royal entourage also made their way out."
Whitford added with a laugh, "I think they saw us with our Irish accents and drinks in both hands, and said, 'Whoa, these guys are trouble.' So, we got yanked off the railing – maybe they thought we were going to throw our drinks down on Princess Margaret – and I sort of felt like a criminal after that."
Fortunately, for Whitford, the most arresting performance came on the racetrack.
"I was pretty lucky to have that Plate be the first one I saw in person."
***
Although he was just starting his journey towards becoming a jockey, and there was no thought of chasing Queen's Plate glory, what Justin Stein saw in the 2004 edition of the "Gallop for the Guineas" has stuck with him to this day.
"It was on TV and I was in Vancouver. To be honest, I didn't know much about the Plate at that time. In 2004 – I was just learning how to gallop and work horses – I watched Niigon win it. I remember [jockey] Robert Landry – and I didn't know much about race-riding – setting his horse up in a great position early. I think that strategy ended up winning him the race. That left an impression on me."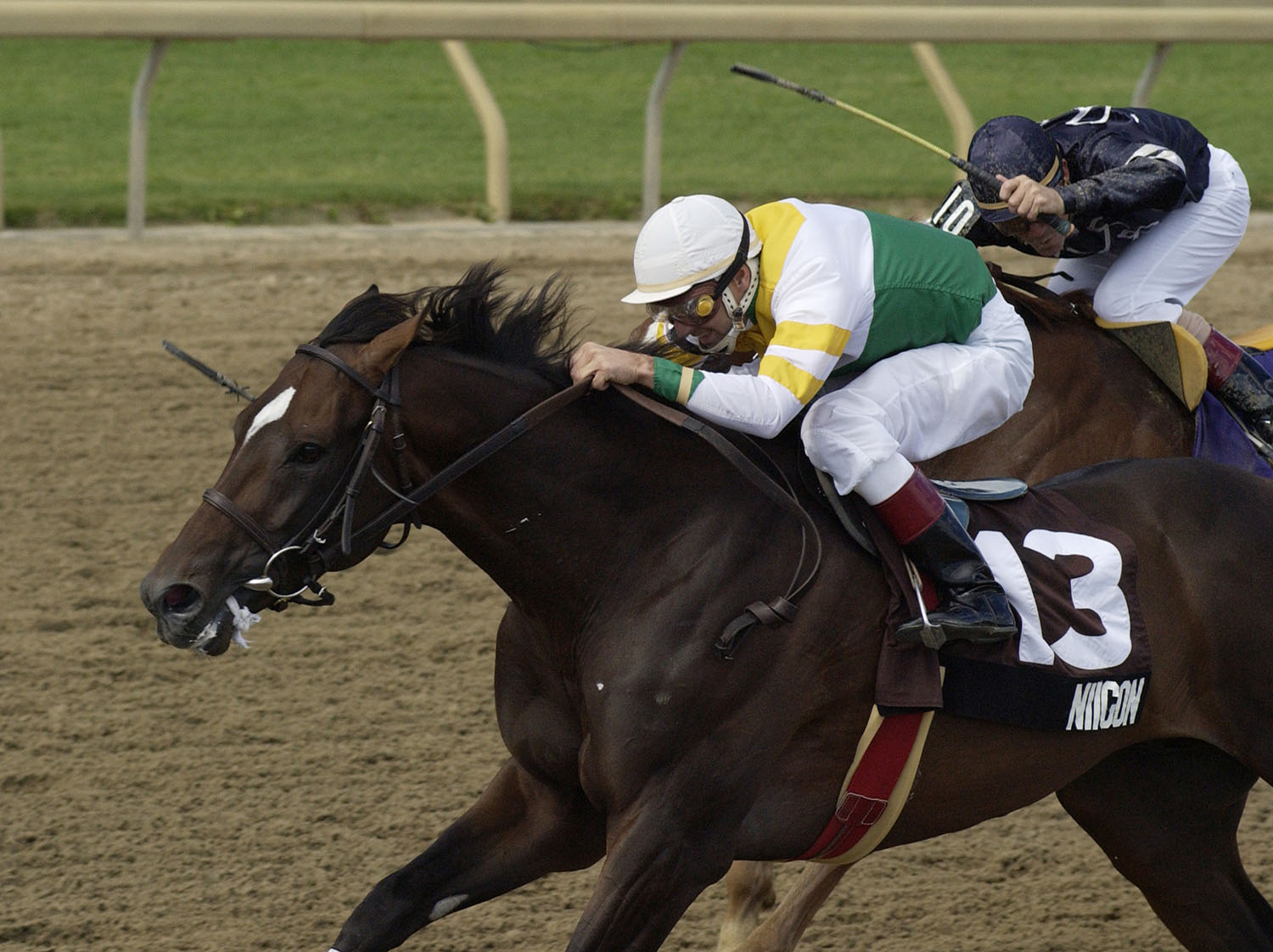 It was something Stein recalled when he got a leg-up on Strait of Dover in the 2012 Plate.
The British Columbia-bred son of English Channel went off as the second choice in the race, but the man in the irons rode the dark bay as if he were 1-9.
Strait of Dover led from start to finish.
"The rain really came down after the race was over, but no one connected to the horse, including me, cared at all. We were drenched… it was amazing."
Did he take anything from the first Plate he saw and incorporate it into his winning playbook eight years later?
"I hadn't even ridden in a race in 2004, but when I watched that race, as I look back on it, to see the confidence Rob had in his horse, it really stayed with me. I had that confidence in my horse in 2012. I was calm. I knew I had a nice horse and I had the go-ahead to ride him the way I wanted to, not to worry about anything, and to have fun. And I did. That Plate that I saw in 2004, you saw someone who believed in their horse. That's how I rode my Plate winner."