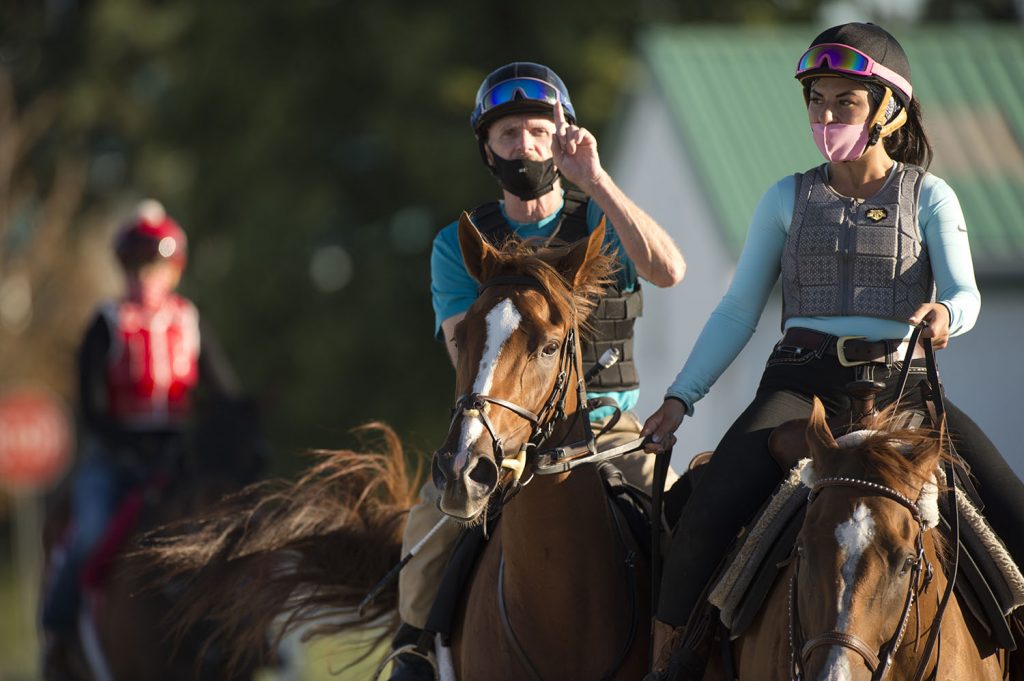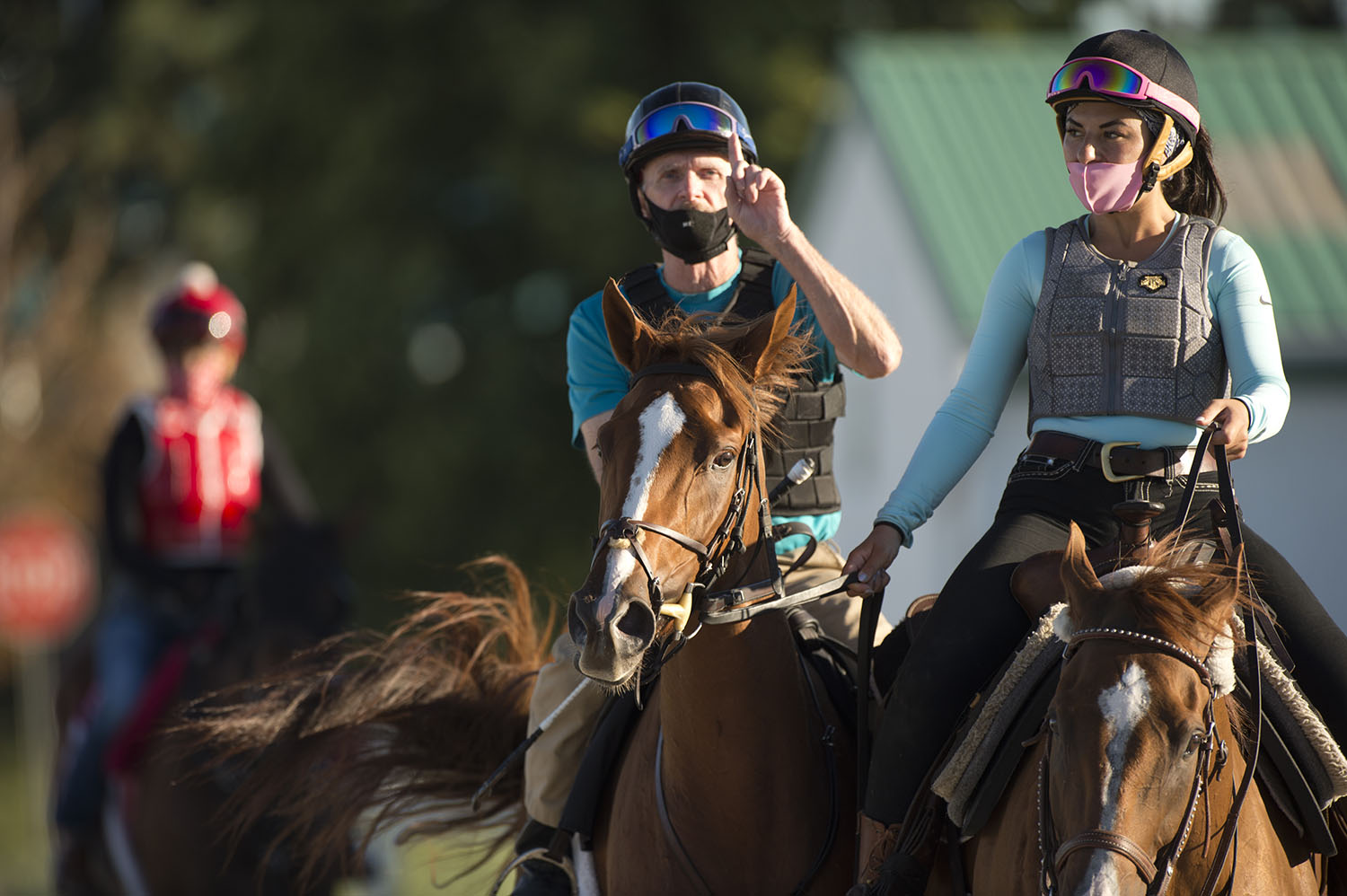 TORONTO, September 11, 2020 – The field is set for Saturday's $1 million Queen's Plate at Woodbine and the experts have weighed in with their selections for the final edition of the Queen's Plate Power Rankings presented by the OLG Canadian Triple Crown.
The Power Rankings highlight top contenders leading up to the first leg of the OLG Canadian Triple Crown as voted on by expert horseplayers and racing commentators from Woodbine Racetrack and Fort Erie Race Track, including Jeff Bratt, Robert Geller, Ashley Mailloux, Doug McPherson, Jason Portuondo and Monique Vag. The rankings are based on votes following a 5-4-3-2-1 points system for top five selections and honourable mentions.
Curlin's Voyage and Clayton, the morning line favourites at odds of 5-2 and 2-1 respectively, accumulated 25 points each, with the filly getting the nod for top spot in the final Power Rankings with more first-place votes (3-2). Halo Again maintained his position in third while Dotted Line and Merveilleux remain in a dead heat for fourth.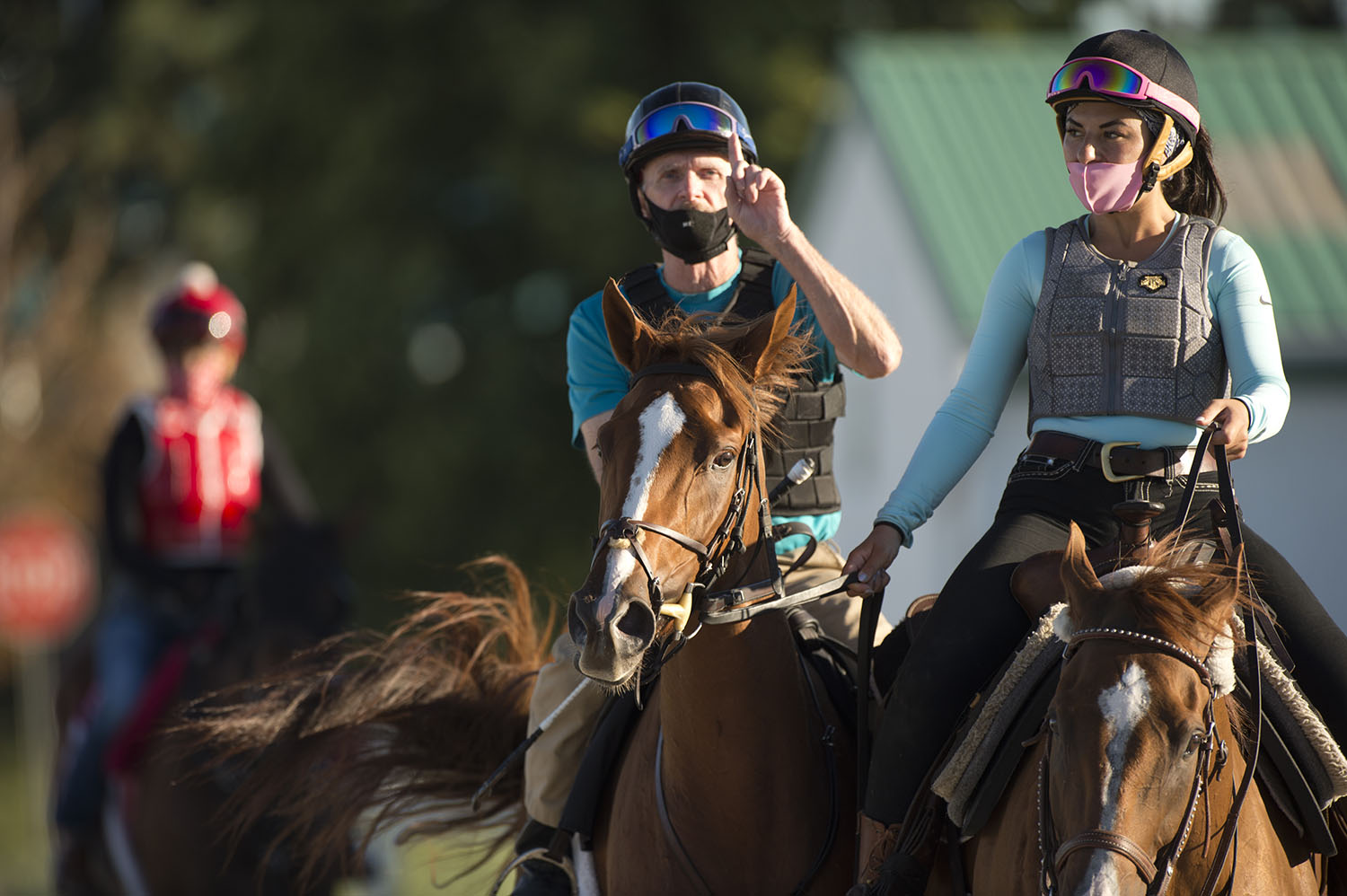 "Curlin's Voyage is the most accomplished horse in the field and I don't think she will have any problem with the mile and a quarter distance," said Bratt of the multiple stakes winner trained by Josie Carroll. "She got a great set-up in the Woodbine Oaks, which was run in a faster time than the Plate Trial Stakes on the same day."
"At 5-1 on the morning line, Halo Again will hopefully offer some value," said Mailloux, selecting the Coronation Futurity and Queenston Stakes champion as her top pick. "While he was beat by Clayton last time out in the Plate Trial, he still ran a very strong race and, in his prior race, he was much the best in the Queenston. His trainer, Steve Asmussen, is known to have his horses ready to roll for big races so it wouldn't be surprising to see him turn the tables on Clayton on Plate Day."
The Queen's Plate, scheduled as the 10th race on Saturday with an approximate post of 5:41 p.m. ET, is the highlight of an exciting 13-race program that includes the $250,000 Canadian Stakes presented by the Japan Racing Association (Grade 2), the $250,000 Bison City Stakes presented by Rethink Breast Cancer, the $100,000 King Corrie Stakes and the $100,000 Ruling Angel Stakes.
The Queen's Plate Day wagering menu will feature a total of $1.05 million in guaranteed Pick 4 and Pick 5 pools, plus there will be a mandatory payout on the Jackpot Hi-5, which has a carryover of $211,780.52.
The action begins at 12:30 p.m. Fans can watch and wager via HPIbet and join this year's Queen's Plate @ Home experience by following Woodbine's social media channels @WoodbineTB and tuning into the national broadcast on TSN and CTV starting at 4:30 p.m.
The 161st Queen's Plate Power Rankings presented by the OLG Canadian Triple Crown (September 11)
Rank – Horse – Career Record – Earnings – Trainer – Points (First-Place Votes) – Previous Ranking
1 – Curlin's Voyage – 9-5-2-1 – $664,120 – Josie Carroll – 25 (3) – 2nd
2 – Clayton – 4-3-1-0 – $205,920 – Kevin Attard – 25 (2) – 1st
3 – Halo Again – 6-3-1-0 – $287,732 – Steve Asmussen – 16 (1) – 3rd
4 – Dotted Line (tie) – 8-3-0-2 – $194,140 – Sid Attard – 9 – 4th (tied)
4 – Merveilleux (tie) – 8-2-3-1 – $244,660 – Kevin Attard – 9 – 4th (tied)
Honourable Mentions: Olliemyboy, Mighty Heart