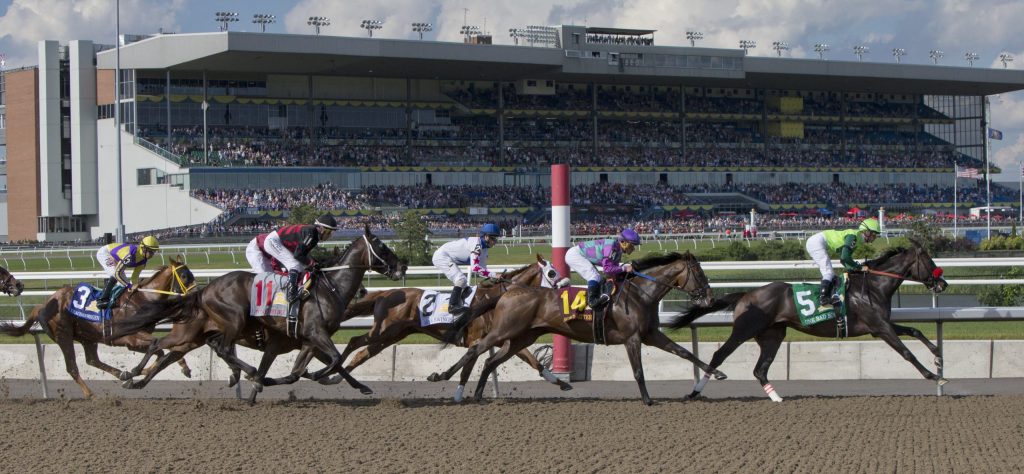 TORONTO, August 16, 2021 – Woodbine Entertainment announced today that Canadian Olympic teammates Penny Oleksiak and Kayla Sanchez, both of whom won multiple medals in swimming at the 2020 Tokyo Summer Olympic Games, have been named Celebrity Ambassadors for the 162nd running of The Queen's Plate, the first leg of the OLG Canadian Triple Crown. The Queen's Plate will be broadcast live on TSN and CTV starting at 4:30 p.m. ET.
"At Woodbine Entertainment we are so proud of our Canadian Olympians and how they represented our country in the 2020 Tokyo Olympic Games," said Jim Lawson, CEO, Woodbine Entertainment. "We are thrilled to have Penny and Kayla participate in the traditions of The Queen's Plate which will also serve as a reflection of the gratitude and pride we have for them and all of our Canadian Olympic athletes."
As Celebrity Ambassadors, Oleksiak will attend The Queen's Plate on Sunday, August 22, in addition to performing other ceremonial duties.
At the event, Oleksiak will perform the ceremonial 'Riders Up' announcement which signals the jockeys to mount their horses and officially starts the proceedings for the big race.
Born and raised in Toronto, Oleksiak is now Canada's most decorated Olympic athlete after winning three medals in Tokyo, given her a total of seven. At the Tokyo Olympic Games, Oleksiak won a silver medal in women's 4x100m Freestyle Relay, a bronze medal in the 200 metre women's Freestyle, and another bronze medal in the women's 4x100m Medley Relay in Tokyo.
On Wednesday, August 18, Sanchez will serve as the celebrity drawmaster for The Queen's Plate Post-Position Draw where the field running in The Queen's Plate will learn their starting spots. This traditional breakfast returns after not being held in 2020 due to the pandemic and ensuing restrictions.
Born in Singapore, Sanchez resides in Scarborough, Ontario and recently represented Canada at Tokyo 2020, capturing a silver and bronze medal in the 4x100m Freestyle relay and the 4x100m Medley relay.
As celebrity drawmaster, Sanchez will assist with the drawing the order of selection for The Queen's Plate post-positions.
The Queen's Plate breakfast will be hosted by Jason Portuondo. The festivities are scheduled to commence at 10 a.m. ET and a live stream will be available through Woodbine.com.
Tickets for The Queen's Plate are now on-sale through Ticketmatser.ca and start at $20.
About The Queen's Plate:
The Queen's Plate is the first jewel of the OLG Canadian Triple Crown and North America's longest continuously run stakes race. The 2021 edition of the Plate marks the 162nd running of the prestigious race. Regarded as one of Toronto's must-attend events of the summer, the Queens Plate features live entertainment, delicious dining experiences, fashion and world-class Thoroughbred racing.
Tickets:
Tickets and dining package for The 162nd Queen's Plate can be purchased through Ticketmaster.ca.
Follow:
Penny Oleksiak – Twitter: @OleksiakPenny – Instagram: @typicalpen
Kayla Sanchez – Instagram: @kaylasanchez_
Woodbine Racetrack – Facebook/Instagram/Twitter: @WoodbineTB
The Queen's Plate – Instagram/Twitter: #QP21