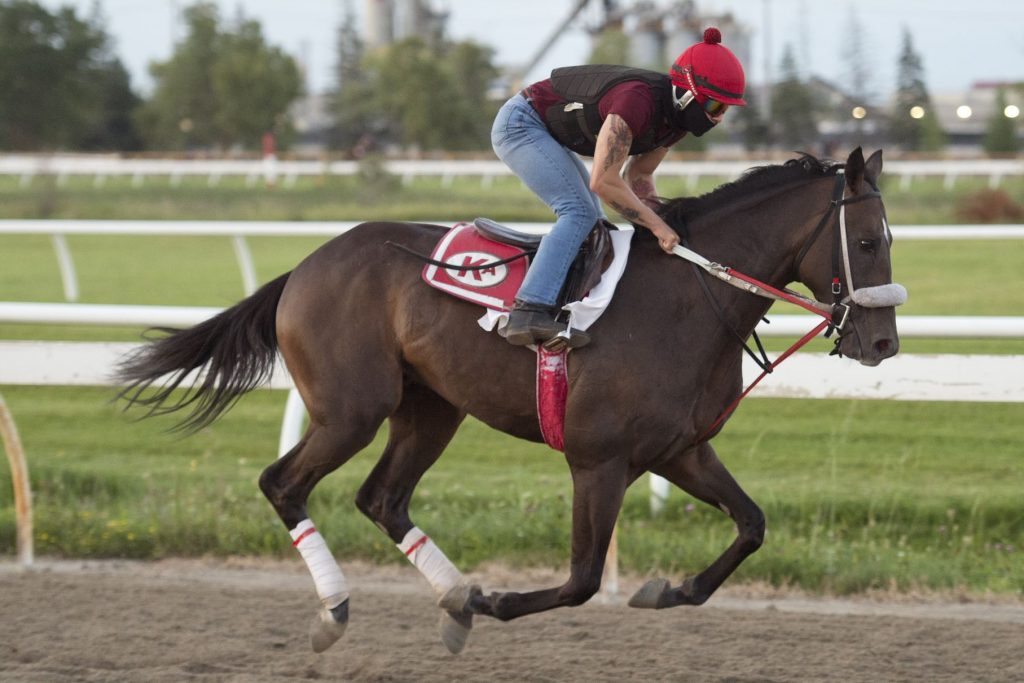 TORONTO, August 16, 2021 – A look at some of the contenders set to contest the 162nrd running of the Queen's Plate, slated for this Sunday at Woodbine.
Woodbine Oaks champ Munnyfor Ro ready for Queen's Plate date
It has become pretty much de rigueur for the Woodbine Oaks winner to run back in the Queen's Plate, with the heroine of the filly showpiece returning to face the boys in all but one of the last 13 years and Inglorious (2011), Lexie Lou (2014) and Holy Helena (2017) completing the double during that span.
So it can't be considered a surprise that the connections of Munnyfor Ro, an impressive winner of this year's 1 1/8-mile Woodbine Oaks, are willing to step up to the Plate in search of another bounteous payday.
Munnyfor Ro was not kept eligible for the OLG Canadian Triple Crown and will have to be supplemented to the Queen's Plate at a cost of $25,000, which includes the regular $10,000 entry fee. But, after all, she is playing with house money after collecting $300,000 for her Woodbine Oaks romp under jockey Justin Stein.
"I thought her Oaks race was fantastic," said trainer Kevin Attard. "She broke from the outside post (in the field of 10). She was a little wide, considering, but we wanted her clear. There were a lot of fillies in that race stretching out for the first time, and we didn't want them backing up into us, and having to kind of alter course and try to find room. So, the plan was to keep her clear, and that way when Justin called on her there was no traffic. "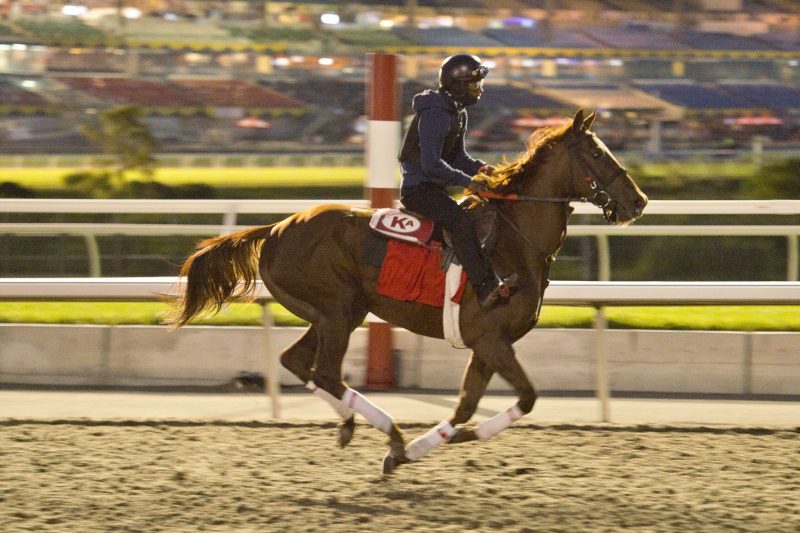 Munnyfor Ro races for Raroma Stable, the nom du course of owner Rajarenda Maharajh, who is the proprietor of a pharmaceutical distributorship in the Caribbean, but has many ties to the GTA area.
Stein, who returned to Woodbine in 2019 after a three-year hiatus from the saddle, will be looking for a second Queen's Plate win after scoring in 2012 with Strait of Dover. Last year, he topped the jockey standings in money-won with $5.43 million and was second in wins with 127.
William Lawrence is Munnyfor Ro's groom.
*
H C Holiday looks to become a weekend warrior
Ivan Dalos' Tall Oaks Farm continues to be a force to be reckoned with, bagging Sovereign Awards as Canada's Outstanding Breeder with his Tall Oaks Farm in two of the last three seasons.
But Dalos, also a very successful owner through the performances of his homebreds, has found the Queen's Plate to be elusive quarry, watching Avie's Flatter (2019), Amis Gizmo (2016) and Ami's Holiday (2014) all finish second for Josie Carroll, a go-to trainer for his outfit.
Dalos has spread the wealth a bit in the last couple of seasons, however, and will try to pocket this year's prize with his homebred H C Holiday, who is conditioned by Kevin Attard.
"He relaxes really well," said Attard, who is confident that the 1 ¼-miles of the Queen's Plate will not be an obstacle for H C Holiday. "When you're going that far, I think he's a horse that's able to come off the bridle. It's something that he can do very easily."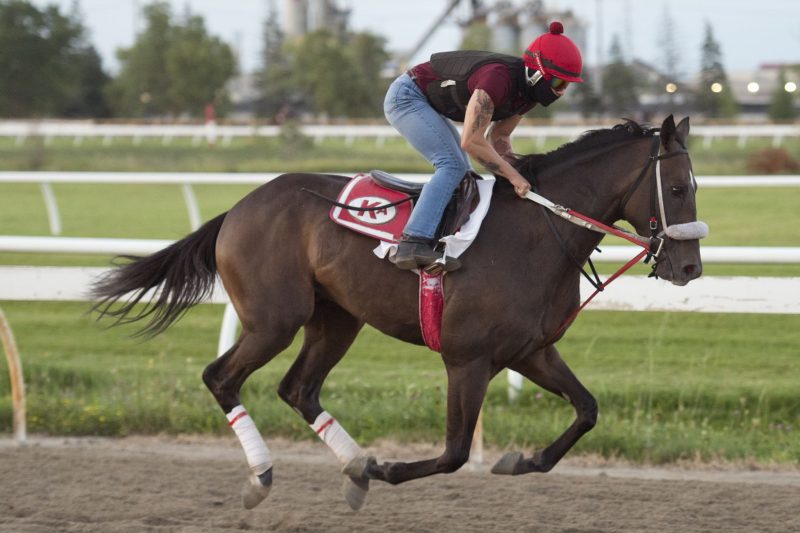 H C Holiday made his stakes debut last time out in the 1 1/8-mile Plate Trial, finishing third but moved up to second upon the disqualification of his stablemate Truffle King.
"In his last race he was really compromised by the setup – it was a four-horse field, there wasn't a whole lot of pace," said Attard. "He's kind of sitting at the back of the pack and then gets fanned out four-wide. I don't think it was a true indication of what he might be capable of."
Peter Singh grooms H C Holiday, who finished first in his sophomore bow win only to lose the purse in the boardroom when it was ruled that the colt should have raced with Lasix but did not, due to paperwork issues. That AGCO decision currently is under appeal.
*
Truffle King chases Queen's Plate crown
At first glance, it might appear that Truffle King might be biting off more than he can chew as he looks to become the first maiden to win the Queen's Plate since Scatter the Gold accomplished that feat in 2000.
But the son of Giant Gizmo and Truffles From Heaven, a $60,000 buy at the local select yearling sale whom Kevin Attard trains for long-time client Derek Chin, is coming off a second-place finish in the Plate Trial.
Yes, he was disqualified and placed last in the field of four after ducking in and interfering with Derzkii in mid-stretch. But, that performance certainly represented a move forward and Attard cautions against taking Truffle King too lightly in his ambitious quest.
"He's been working really well, and I don't think he's run to his works yet," said Attard. "I think he's a horse that has a lot of talent. He just hasn't figured things out."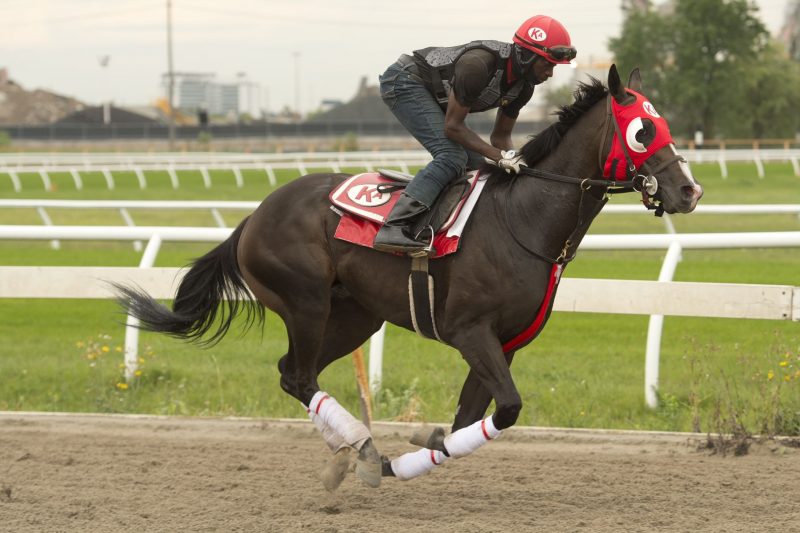 The trainer also believes that Truffle King will benefit from the added distance of the Queen's Plate.
"He's definitely a horse that a mile and a quarter is not going to be an issue. He'll run all day long, and further. He's just got to get a good trip. He's a horse what could be forwardly placed, if need be. If he jumped up and won, it wouldn't surprise me. He's a very talented colt."
The 42-year-old Shaun Bridgmohan, who moved his tack to Woodbine recently in hopes of beginning a new chapter in his storied career, has the call on Truffle King. Bridgmohan has won over 3,350 races with 285 stakes scores including nine of the graded variety.
Groom Troy Garnett will be a major voice in the cheering section for Truffle King.
*
Harlan Estate goes for top-shelf effort in Plate
Harlan Estate was sent to trainer Kevin Attard this April after beginning his career in California with trainer Peter Eurton.
And, along with the colt came a slew of owners new to the barn, an eclectic and far-flung group represented by some stellar performers.
ERJ Racing, headed by Colorado Avalanche defenceman Erik Johnson, is based in California and has been in on the likes of Bowie's Hero (Keeneland's Grade 1 Shadwell Mile) and Secret Message (Woodbine's Grade 2 Nassau).
Ex-Line Border Racing, the nom-du-course for California-based Ryan Exline and Justin Border, has been partners in Breeders' Cup and Eclipse Award 2-year-old winners Storm the Court (Juvenile, 2019) and Champagne Room (Juvenile Fillies, 2017).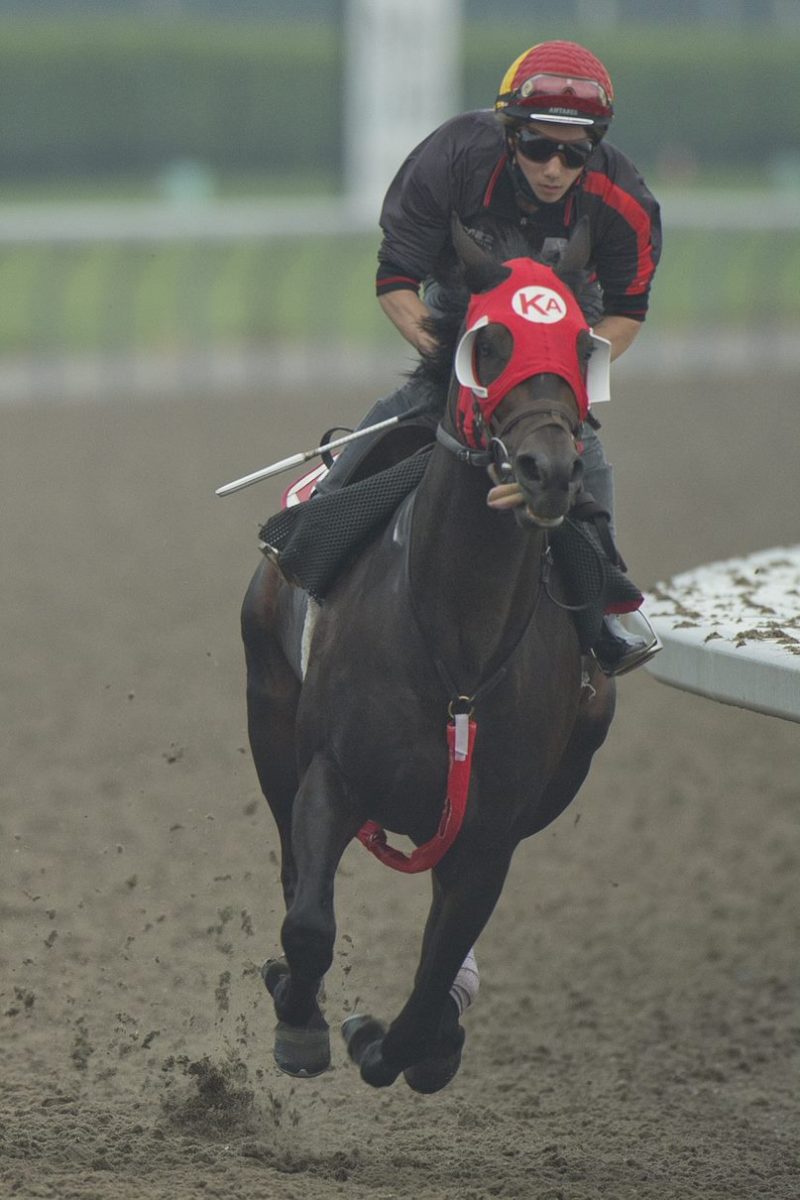 Madaket Stables is the province of Sol Kumin, the financial kingpin who has owned horses on his own but also is involved in countless partnerships. Kumin maintains residences in New York, Boston and Nantucket. Some of the stars he has been affiliated with include Eclipse Award Horses of the Year Authentic and Justify.
Clay Scherer, a son of trainer Merrill Scherer, is a Kentucky-based bloodstock agent.
Harlan Estate had made six career starts, all on turf, when he arrived at Woodbine.
"He came up to me in good shape," said Attard. "Now he's had two starts over the synthetic surface and they've both been good races."
In his most recent race, Harlan Estate rallied strongly up the rail to eke out the win at 1 1/8 miles.
Kazushi Kimura, the Eclipse Award-winning North American-winning apprentice in 2019 and Sovereign Award winner in that category in 2018 and 2019, rides Harlan Estate, who is groomed by Keethon Howard.
*
Haddassah looks to take a bite out of Plate rivals
Haddassah can be a handful in the shed row, according to his trainer Kevin Attard.
"He's a little bit headstrong," said Attard. "If you are walking by his stall, he'll try and attack you. He loves to bite."
The good news, says the conditioner, is that Haddassah is all business once he steps on to the racetrack. And, he'll be hoping to chomp down on a large piece of the pie when he goes postward in the $1 million Queen's Plate.
Haddassah is a homebred owned by Bill and Al Ulwelling, who are based in Minnesota but have become major supporters of Ontario racing.
Making just his third career start and second of the season last time in the Grade 3, 1 1/16-mile Marine Stakes, Haddassah found himself on the lead before weakening to finish third.
"It was a race that was kind of oddly run," said Attard. "Nobody wanted the lead. I don't think this horse wanted to run that way. It was a little bit disappointing, but I think this horse has a world of talent. He works like a good horse. I just don't think he's put it all together yet in the races so we're hoping on Queen's Plate day everything kind of comes together for him."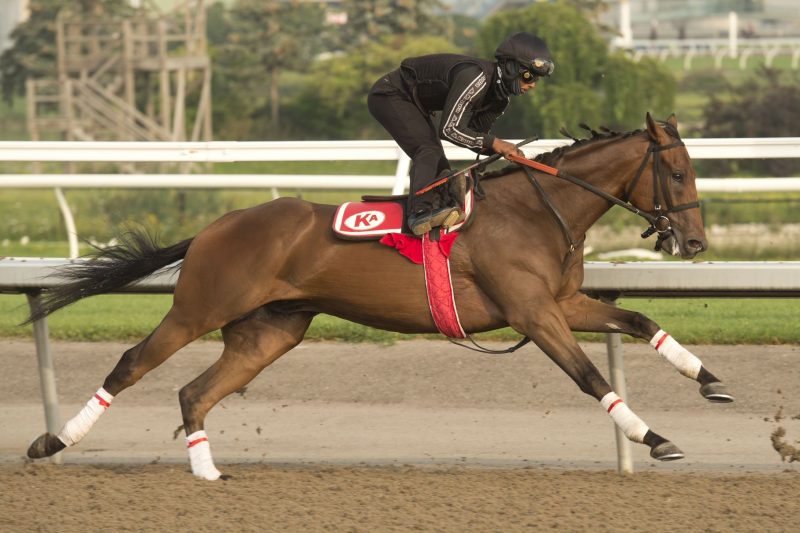 Attard does admit that the 1 ¼-mile distance could be a question mark.
"It's going to be a little tricky, I think maybe, for him," said the trainer. "He may not be at his best going that far. It's going to be about how he relaxes early. I think if Gary [jockey, Boulanger] can get him to settle he'll be pretty competitive.
Boulanger, who has picked up the mount on Haddassah, is in the midst of another successful comeback after missing nearly a year due to a serious knee injury suffered in a training accident. The veteran rider won the Queen's Plate with Dancethruthedawn in 2001 and heads into Queen's Plate week on a high after riding three winners on Sunday.
William Lawrence grooms Haddassah.