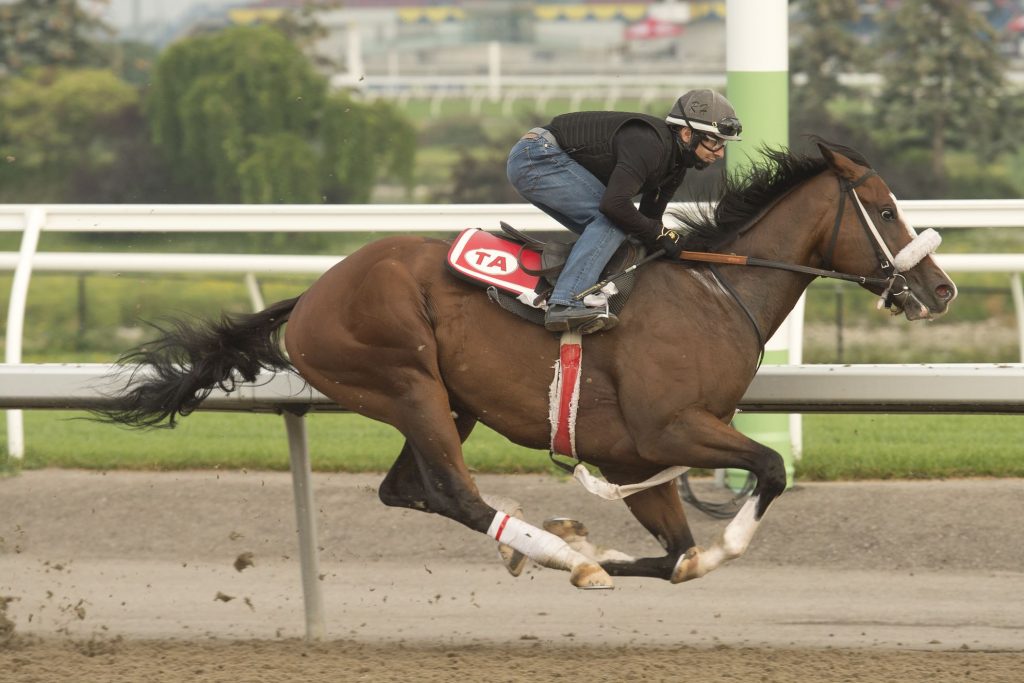 TORONTO, August 20, 2021 – With The Queen's Plate just a few days away, Woodbine Entertainment has released the final Queen's Plate Power Rankings for this year's 162nd edition.
The 162nd Queen's Plate will take place on Sunday (August 22) at Woodbine Racetrack. Canada's most famous horse race will launch the 2021 OLG Canadian Triple Crown, which includes the Prince of Wales on September 14 at Fort Erie and the Breeders' Stakes on October 3 at Woodbine.
The Power Rankings highlight the most talented three-year-old Thoroughbreds eligible to enter for a spot in the $1-million race. Votes are cast by expert horseplayers and racing personalities from Woodbine and the Daily Racing Form: Jeff Bratt, Robert Geller, Ron Gierkink, Jason Portuondo, Monique Vág, Doug McPherson and Chad Rozema. The rankings are based on votes following a points system (five points for a first-place vote, four points for second-place vote, etc.) for top five selections, and honourable mentions.
With previous number one Weyburn not in the race, Keep Grinding has taken over the top spot in the final Queen's Plate Power Rankings. Racing for owner Joshua Attard and trainer Tino Attard, Keep Grinding has been installed as the slight 4-1 morning-line favourite in Sunday's field of 13.
Keep Grinding received three of the seven first-place votes.
Woodbine Oaks winner Munnyfor Ro is number two just ahead of New York invader Safe Conduct. The top-five is completed by Plate Trial winner Avoman, who received a pair of first-place votes, and Dance Some Mo.
The entire breakdown of the final Queen's Plate Power Rankings is available below:
Queen's Plate Power Rankings (Final – August 20, 2021) 
Rank – Horse – Career Record – Earnings – Trainer – Points – First Place Votes – Previous Ranking
1 – Keep Grinding – 5-1-1-1 – $87,982 – Tino Attard – 28 – 3 – 2nd
2 – Munnyfor Ro – 9-2-2-2 – $320,985 – Kevin Attard – 22 – 1 – 4th
3 – Safe Conduct – 6-2-1-0 – $135,250 – Philip Serpe – 19 – 1 – 5th
4 – Avoman – 5-2-0-2 – $137,314 – Don MacRae – 14 – 2 – NR
5 – Dance Some Mo – 5-1-2-0 – $54,175 – Graham Motion – 11 – 0 – 3rd
Honourable Mention: Haddassah (6 points), Tidal Forces (4 points), Harlan Estate (2 points)  
To view profiles and facts for the 162nd Queen's Plate, click here.
For more information on the 162nd Queen's Plate, visit www.Woodbine.com or www.QueensPlate.com. Watch and wager on The Queen's Plate through www.HPIbet.com and the redesigned Dark Horse Bets App.