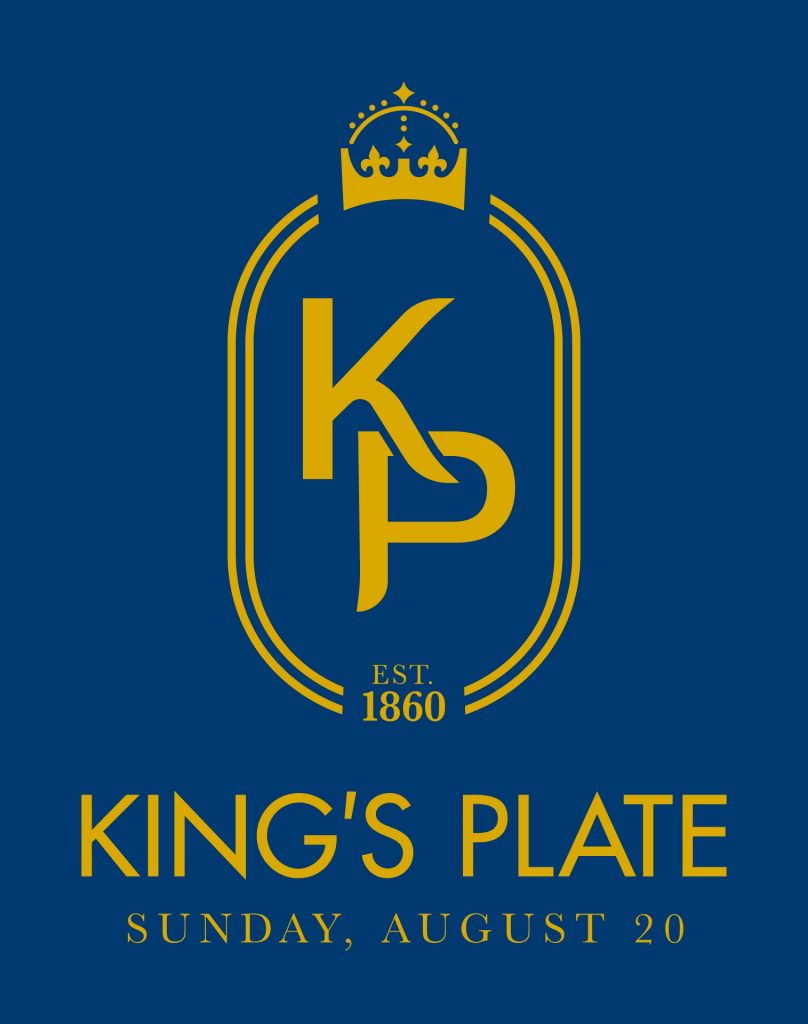 TORONTO, May 3, 2023 – Woodbine Entertainment, Canada's largest racetrack operator, announced today that grandstand tickets to the first King's Plate in over 70 years go on-sale to the general public this Saturday, May 6 at 10 a.m., coinciding with King Charles III's coronation. Woodbine Entertainment also unveiled The Plate's new logo today.
The Plate, which is the longest continuously run stakes race in North America and Canada's most prestigious race for three-year old Canadian Thoroughbreds, has been run under the moniker of The Queen's Plate for decades. Following the passing of Queen Elizabeth II in September 2022 and the accession of King Charles III, Woodbine Entertainment announced in December that it would rename the race to The King's Plate. The race was known as The King's Plate from 1902 to 1951.
"We are thrilled to launch tickets sales and unveil this new brand for The King's Plate which honours tradition while showcasing the prestigiousness of the event in a progressive and contemporary way," said Jim Lawson, CEO of Woodbine Entertainment. "The Plate is Canada's biggest race for Canadian Thoroughbreds, but it's become so much more – a true celebration of our sport and a can't miss social occasion on the Toronto summer calendar. We look forward to celebrating The King's Plate later this year and launch this new era of our marquee event."
This year's 164th running of the $1 million race at Woodbine Racetrack will be contested on Sunday, August 20. Tickets start at $45 and can be purchased by visiting Ticketmaster.ca. Information about tickets for additional event spaces and dining rooms will be made available in the coming weeks.
The Plate is the first of leg of the OLG Canadian Triple Crown and is followed by the Prince of Wales Stakes run at Fort Erie Race Track, and the Breeders' Stakes run at Woodbine Racetrack.
Click here to access archival footage of past King's Plates, and past Queen's Plates which the late Queen Elizabeth II attended.