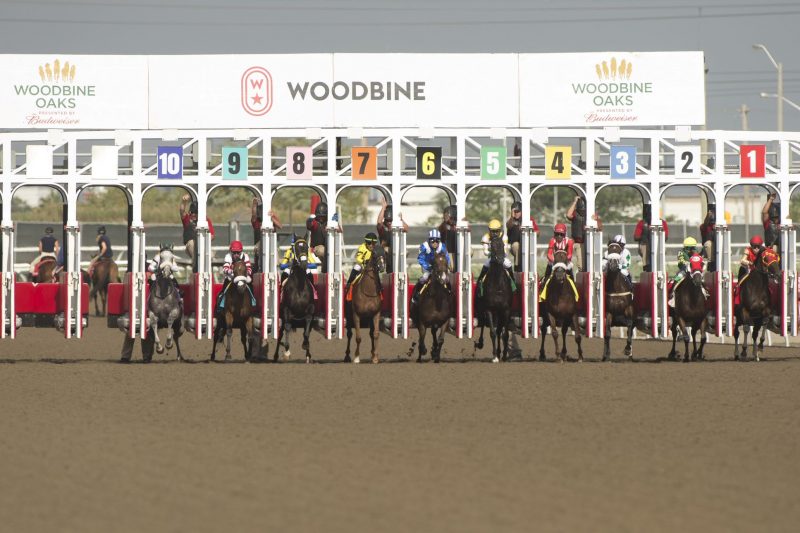 TORONTO, June 9, 2023 – Woodbine Entertainment today released the latest nomination numbers for The King's Plate and Woodbine Oaks presented by Budweiser.
Following the initial subscription in early-April, the connections of nominated horses were required to submit a second payment on or before June 7 to remain eligible.
The 164th running of The King's Plate, to be contested on Sunday, August 20, had 69 Canadian bred three-year-olds remaining eligible, plus one supplement to bring the number to 70.
The Woodbine Oaks, which will be run on Sunday, July 23, had 30 Canadian bred three-year-old fillies remain eligible, plus two supplements to bring the number to 32.
To view the list of King's Plate nominees, click here.
To view the list of Woodbine Oaks nominees, click here.
For the latest news and information, visit Woodbine.com or follow @WoodbineTB and @WoodbineComms on Twitter.