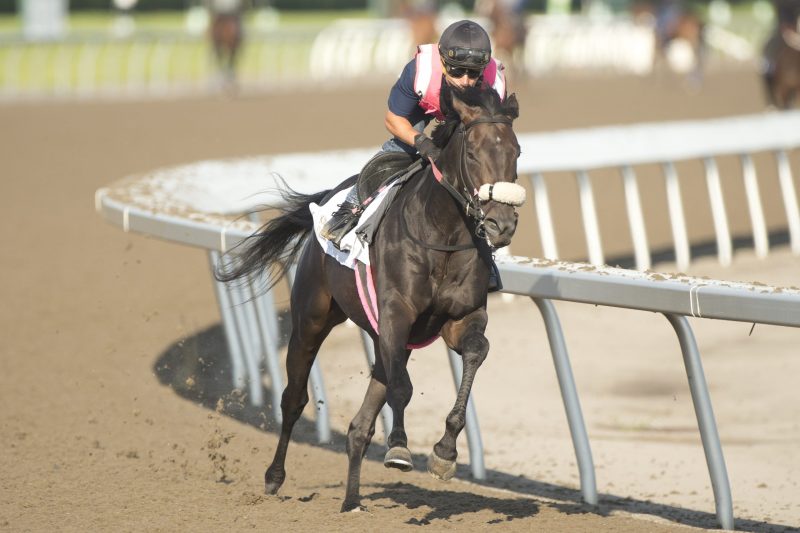 What horse would King Charles pick in a race named in his honour? Since His Majesty didn't get back to me in an email sent to his handlers in London (surprise!), I've concluded his hunch play would be #1 Stanley House because Buckingham Palace is five minutes away from a hotel called the Stanley House.
And what would I say about his hunch? Second. According to my closing-fraction rules, Stanley House should be closing to finish second in Sunday's King's Plate behind a horse that looks like a solid play: Kalik. If Kalik's closing fractions on Belmont turf transfer to Woodbine's synthetic surface, he should easily put away the rest of Sunday's 16-horse field. Besides, his last race, the Grade 1 Belmont Derby Invitational, included top 3-year-olds from everywhere and not just state-breds.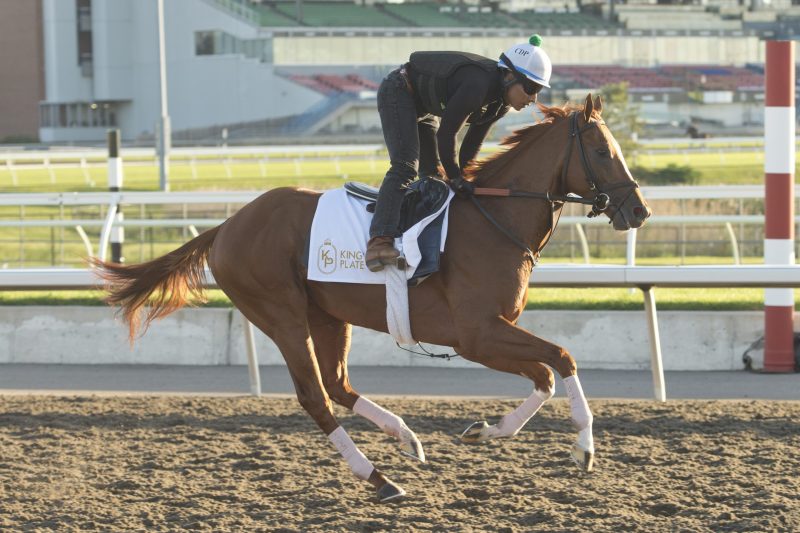 A few horses in the field have raced in open 3-year-old stakes races but all have gone backwards except for #15 Kaukokaipuu who finished second and has a decent closing fraction as well. So that gray colt is my third choice. Kaukokaipuu is a Finnish word, by the way, meaning nostalgia for a country one has never been to. Hmm. Announcer Robert Geller has probably repeated that name to himself many times.
So, in a bid to repeat last year's Queen's Plate success where I was the only public handicapper to pick the triactor (Moira-Hall of Dreams-Sir for Sure paid $200 for $1) my top three horses this year are #6 Kalik, #1 Stanley House, #15 Kaukokaipuu. But, if it comes in, it's not going to pay anything near last year's figure because I notice Woodbine oddsmaker Ernie Perri picks the exact horses in that exact order. Which pretty much leaves me speechless because I use a technique for handicapping 1 ¼-mile races that I believe few handicappers use. I compute closing fractions in 1 1/8-mile races the horses have been in. If there is no 1 1/8-mile race, I use 1 1/16 mile.  (I calculate how quickly a horse closes from 6-furlongs to the end of the race.)
Using that method, it appears #6 Kalik will crush the King's Plate because he set a 34 3/5-seconds mark in a turf race at Belmont. The quality standard is 36 seconds. So, even though turf is different from Tapeta where the numbers are generally 37 seconds or higher, his Belmont race is a stand-out. The only niggling aspect is the fact he's never raced on a synthetic surface. But synthetics generally transfer nicely to turf—and the reverse. Horses do so all the time in Australia.
And the horse I've placed second, Stanley House, has a killer closing fraction of 29 3/5 seconds on Tapeta WHEN 30 SECONDS IS THE QUALITY STANDARD ON TURF. That's huge.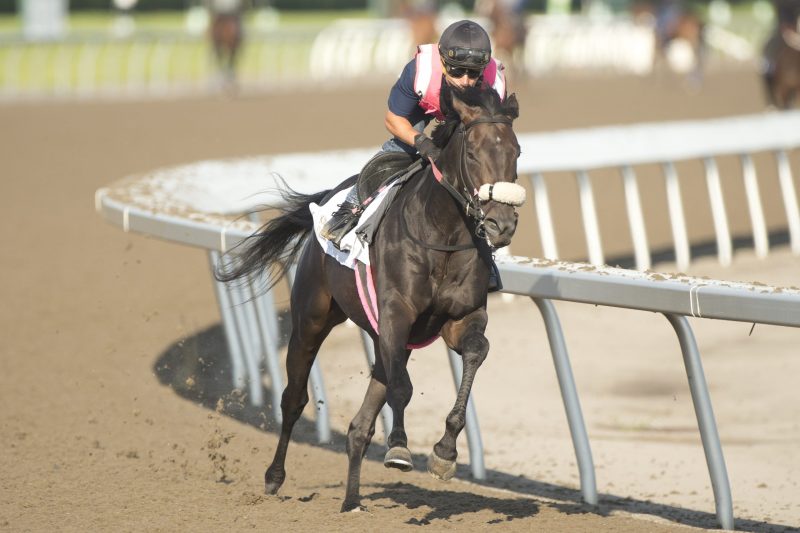 Kaukokaipuu's fraction is a bit higher (30 3/5 seconds) but notice he finished second in an open stakes race and has a dazzling in-the-money record of nine-for-11—which is the reason I love him for a big show wager. And you know show prices should be generous because of the 17-horse field.
Hold on, there is an uh-oh moment in all of this. If no one goes after likely pace-setter #13 Paramount Prince he could steal the race as he did in the Plate Trial. He's five-for-five in the money so you know he's going to be tough. Why not make him your fourth-place finisher in a superfecta? Or what about #11 Touch'n Ride. That gelding has the same closing fraction as Kaukokaipuu but only has two starts. Could he be the sleeper?
Perusing the long list of King's Plate entrants while soaking in a hot bath—where I seem to do my best handicapping (and have won whole-pool superfectas to prove it)—these are also horses to consider at the bottom (or maybe third?) in your 20-cent superfecta wheels: #12 Cool Kiss (37 2/5-seconds closing fraction in a 1 1/8-mile race), #3 Philip My Dear and #4 Twin City (37 3/5-seconds), #17 Moon Landing (31-seconds in a 1 1/16-mile race) and #7 Velocitor (36 3/5 as a 2-year-old).
You may have noticed the absence of Woodbine Oaks winner Elysian Field and that is because her closing fraction was a slowish 38 3/5 seconds in the 1 1/8-mile Oaks. She'll have to step it up to make it into the superfecta.
Okay, lots to mull over in a 13-race card loaded with quality. Pools will be huge, of course, so even a 20-cent wager could produce a bulging bankroll.
Note there's a mandatory payout of the Power Pick 6 and the Jackpot Hi-5. Did you know you can simply bet a handful of quick-pick tickets for 20-cents each? If I recall correctly, it was a quick-pick that landed a player one-third of a million dollars in the Jackpot Hi-5 last year. I've personally seen it happen a couple times but not for such big money.
What did that stock market promoter say in the Wall Street movie some years ago? "Greed is good." Go get 'em and good luck!
By Ivan Bigg for Woodbine Communications