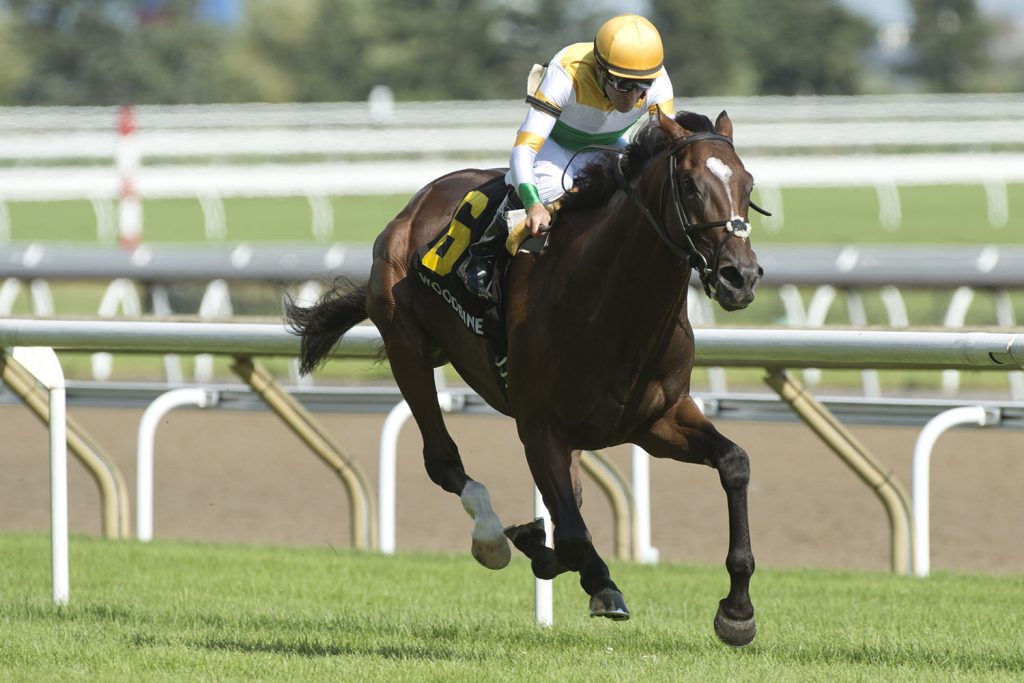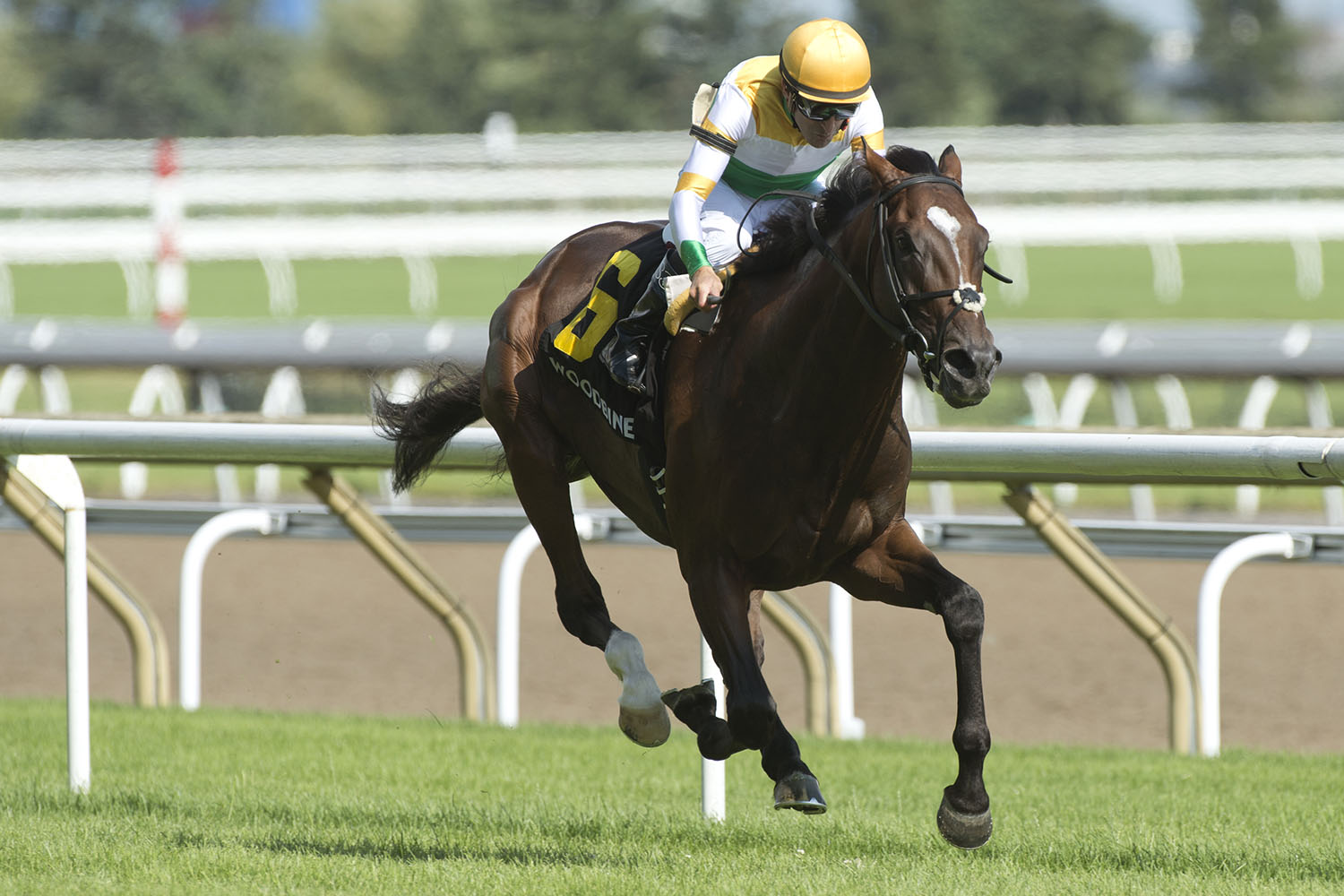 TORONTO, March 4, 2020 – Woodbine trainers have seen quite a bit of stakes success already this winter. Kevin Attard has recorded a pair of stakes wins with Starship Jubilee at Gulfstream Park, Barb Minshall recorded a graded stakes victory with Admiralty Pier at Tampa Bay Downs, and Mark Casse has won a trio of stakes events, including the Grade 3 Lecomte Stakes at Fair Grounds in January with Enforceable.
Trainer Roger Attfield added his name to that list over the weekend, as Elizabeth Way captured the Grade 3 The Very One Stakes over 1 3/16 miles on turf at Gulfstream Park on Saturday afternoon.
Elizabeth Way has now won both of her starts under the care of Attfield after joining the stable of the Hall of Fame trainer in December. After five starts without a victory in Europe, Elizabeth Way was purchased by John McCormack for €58,000 (approximately $86,500 CAD) at the Goffs Breeding Stock Sale last November. McCormack is the brother of Bernard McCormack, one of the top local sales consignors and breeder of 2016 Queen's Plate winner, Sir Dudley Digges. Following the Goffs sale, Elizabeth Way was then sent to Attfield at his winter base at Payson Park Training Center in Indiantown, Florida. Attfield has since seen the four-year-old daughter of Frankel break her maiden over 1 1/16 miles and become a graded stakes winner in back-to-back starts.
"She's a lovely big, strong filly," Attfield said. "She's doing very well. She went into that race feeling very good. I was delighted with her. I was a little worried about that turf course down there, but she seemed to handle it ok and it was all good stuff."
Attfield added that he is looking forward to the upcoming Woodbine meet with Elizabeth Way, who he believes will enjoy longer races on the turf.
"She really wants to go a mile and a half," he said. "I think that's her best. The thought was that she'd like the big turf course (at Woodbine) so she sort of surprised us all a little bit when we shortened her back on a small turf course. There's lots of upside with this filly I believe."
Attfield said he would need to talk to McCormack before determining when and where Elizabeth Way would make her next start, but a longer term Woodbine target could include the Grade 2, $175,000 Dance Smartly Stakes over 1 1/4-miles on the E. P. Taylor Turf Course on June 27.
Among the 28 horses with Attfield at Payson Park for the winter are a pair of Sovereign Award finalists in Tiz a Slam and Mr. Hustle. Tiz a Slam won three graded stakes last season, including the Grade 3 Singspiel Stakes and Grade 2 Nijinsky Stakes at Woodbine, and was named a Sovereign Award finalist in the male turf division.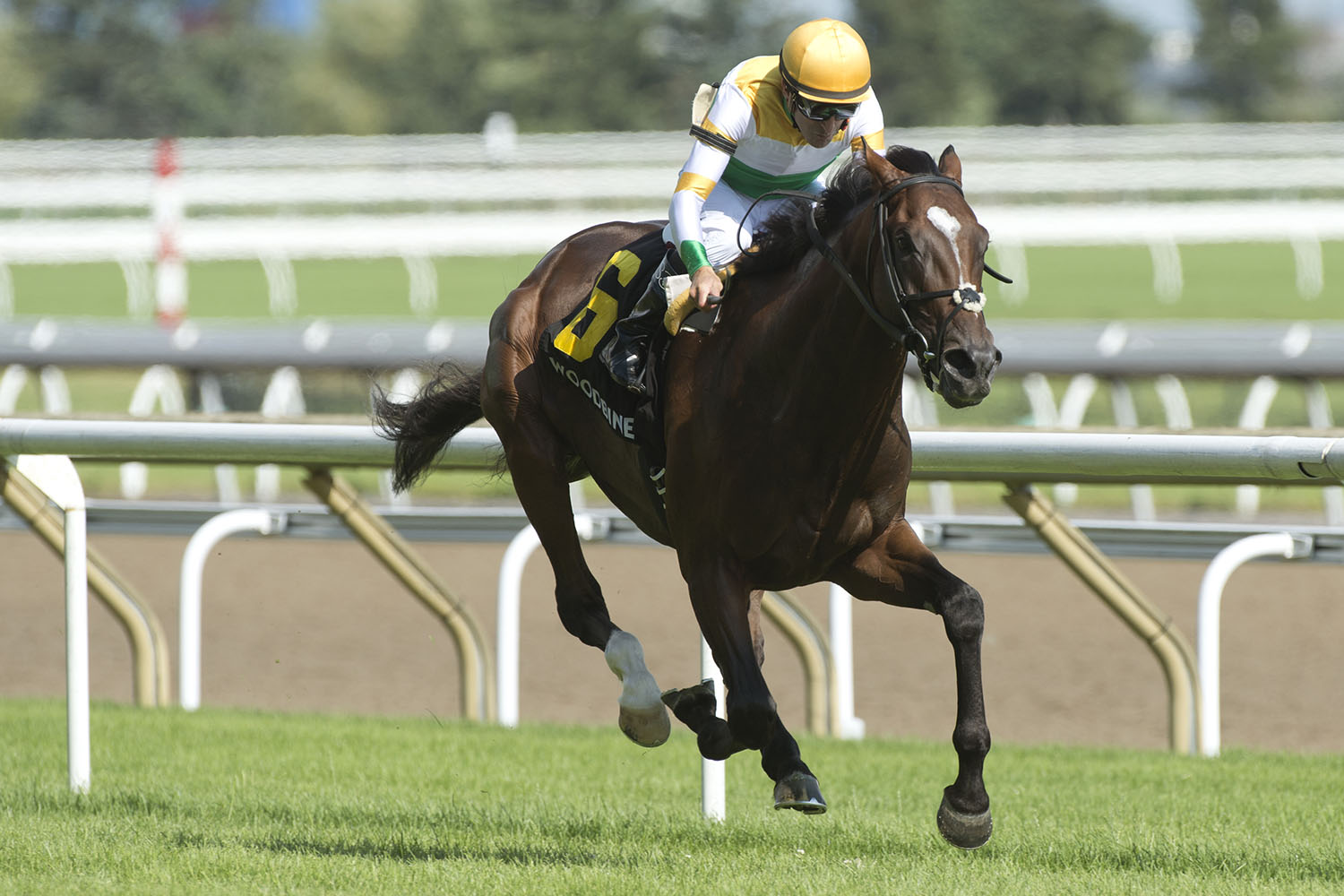 Tiz a Slam recorded a couple of workouts at Payson Park in January, but Attfield said he backed off on the six-year-old son of Tiznow. Attfield said he anticipated Tiz a Slam would make his first start of the season at Keeneland in April.
"I haven't been super happy with him," Attfield said. "We weren't going to do too much with him this winter, but we were looking to run him a couple of times. I just felt that it wouldn't hurt him to have a bit more time. I haven't really been enamoured by that turf course down there, so I haven't been getting too excited about it at this point. He might get to run at the end of this meet here, but more likely in the Elkhorn at Keeneland."
Attfield said Tiz a Slam would return to the work tab soon in preparation for the Grade 2, $250,000 Elkhorn Stakes over 1 1/2 miles on the turf at Keeneland on April 18. Tiz a Slam finished fourth in the Elkhorn last season before winning the Grade 3 Louisville Handicap at Churchill Downs in his next start.
"He's getting a lot of miles in him anyway and the Elkhorn is not until the end of April," Attfield said.
Mr. Hustle, meanwhile, is among a trio of three-year-olds that Attfield is excited about for 2020. Mr. Hustle was named a Sovereign Award finalist in the two-year-old male division, following a 2019 campaign that saw him go undefeated in three starts with stakes wins in the Victoria Stakes and the Soaring Free Stakes. Mr. Hustle hasn't raced since his victory in the Soaring Free on August 18, but Attfield said he has been pleased with Mr. Hustle's training this winter, which included a four-furlong breeze in 48.40 seconds on dirt at Payson Park on Saturday morning.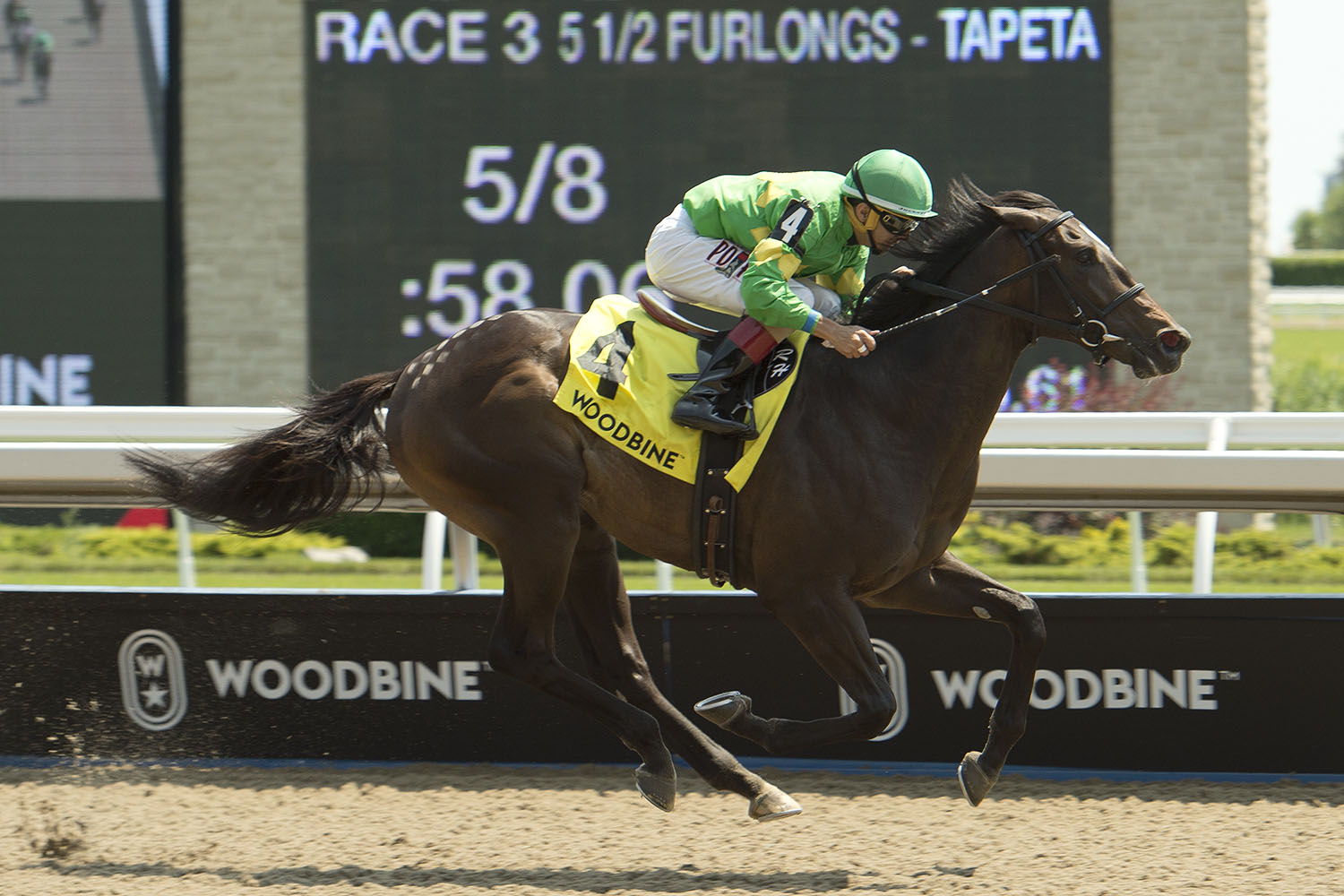 Attfield said he is eyeing starts at Keeneland for both Mr. Hustle and another three-year-old, Pleasecallmeback, who was nominated to the Canadian Triple Crown last month. After winning his debut last July, Pleasecallmeback finished second behind his stablemate in the Soaring Free Stakes, and also ran second in the Cup and Saucer Stakes as a two-year-old. He also breezed four furlongs on the dirt in 51.40 seconds at Payson Park on Saturday morning. Attfield identified the Grade 3, $150,000 Transylvania Stakes over 1 1/16-miles on turf at Keeneland on April 3 as a possible target for both Mr. Hustle and Pleasecallmeback. Attfield won the Transylvania back in 2016 with Shakhimat.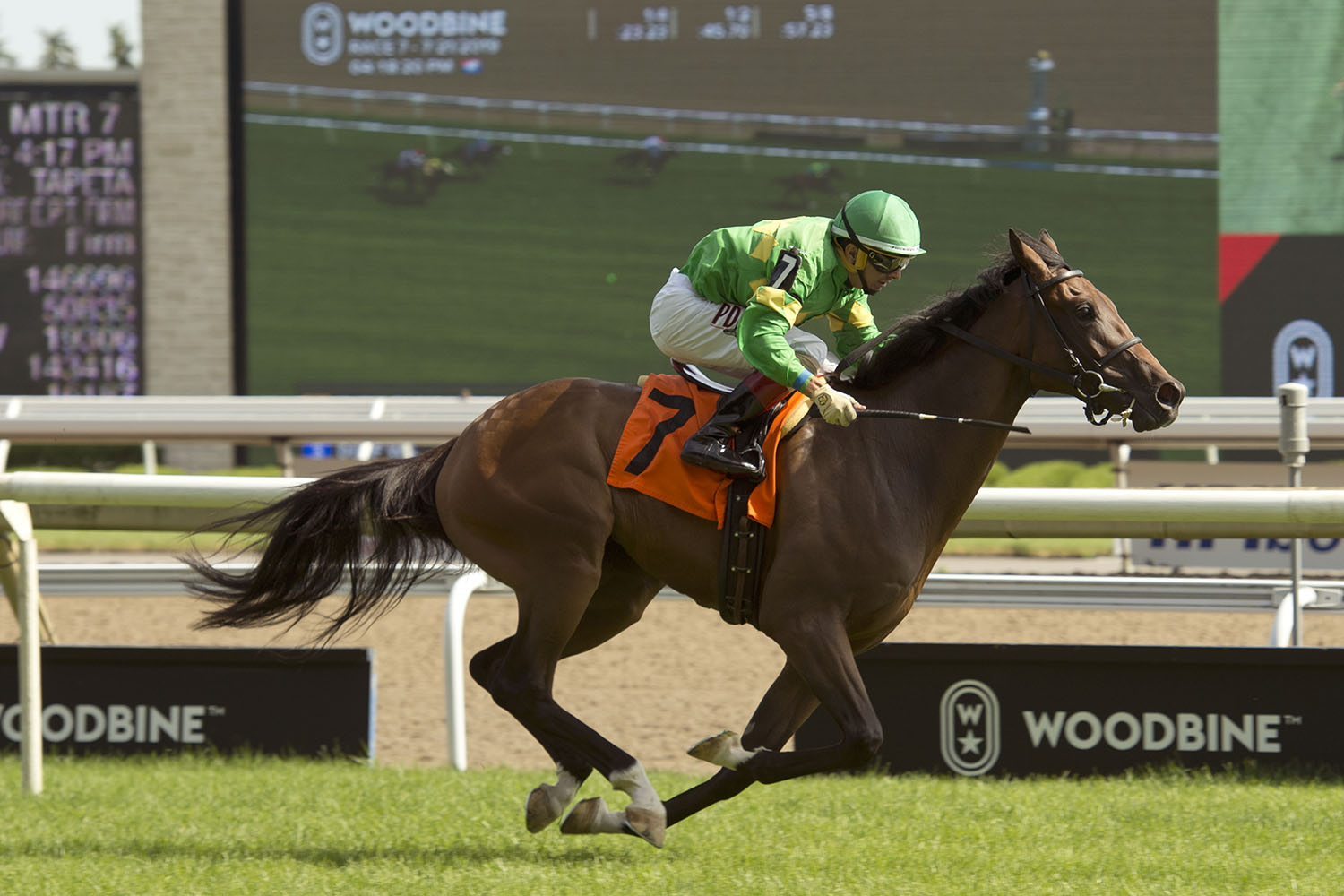 "They're both doing very well right now," Attfield said. "They'll both get to run at Keeneland, and may even have a race before Keeneland. It has to be the right spot. A lot of those races aren't filling so it's difficult to say (when they might race next). When they're ready to run, they'll run, but they'll definitely run at Keeneland for sure."
Finally, Attfield's homebred filly Gun Society is also in training at Payson Park after capturing the South Ocean Stakes as a two-year-old last season. She breezed four furlongs in 50.80 seconds on dirt at Payson Park on Saturday morning and is nominated to both the Woodbine Oaks and Queen's Plate at Woodbine in June. Attfield said all three three-year-olds are on target to make starts at Woodbine later in the spring.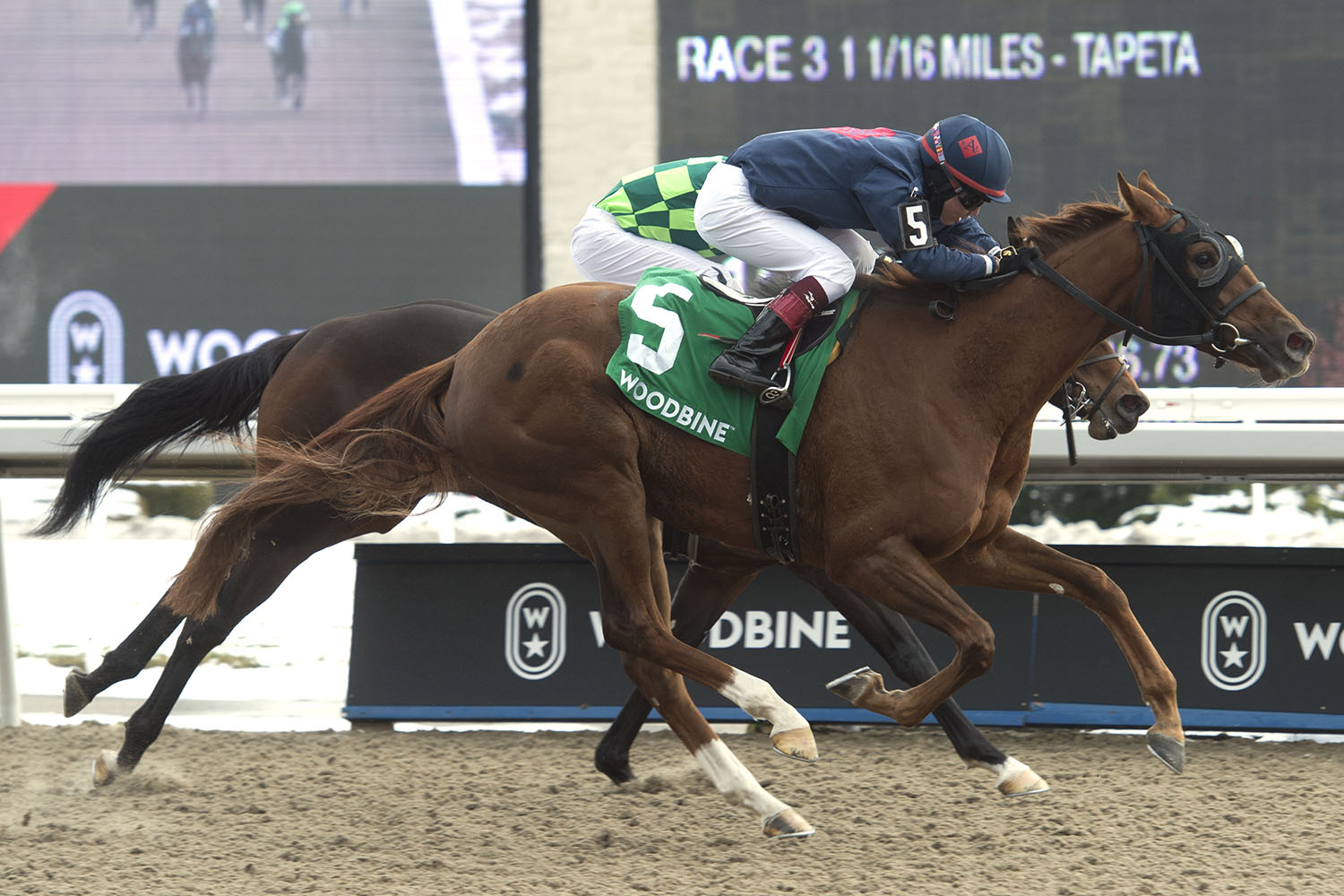 "They're all on the same schedule as well to run in Toronto in the races in May," he said. "All three of them are doing really well. I'm really pleased."