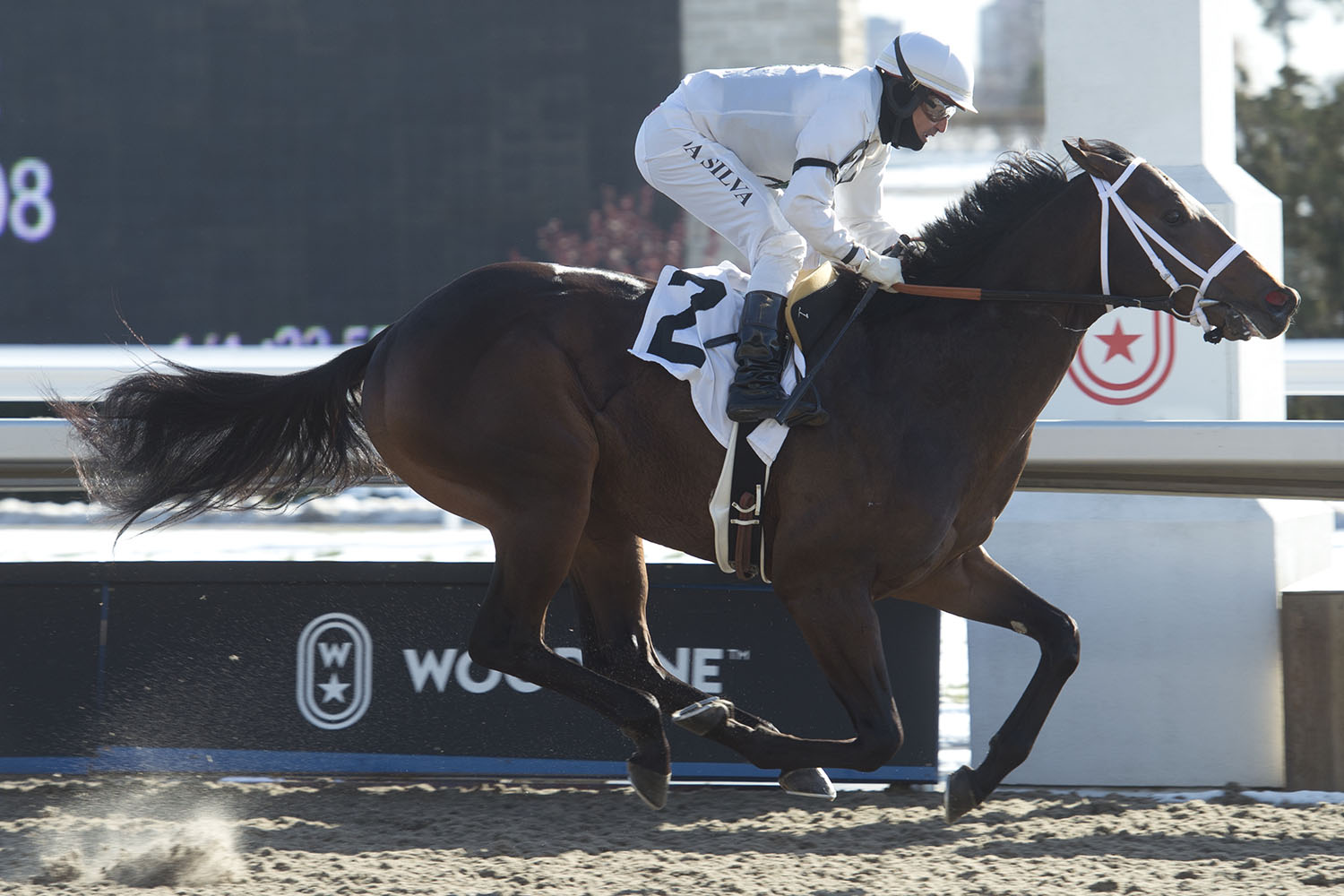 TORONTO, June 10, 2020 – A pair of key prep races on the road to the Queen's Plate, the $100,000 Woodstock and the $100,000 Star Shoot, kick off the Woodbine Thoroughbred stakes season this Saturday.
The 122nd edition of the Woodstock, for three-year-olds, and the companion Star Shoot, for three-year-old fillies, share the spotlight on the second weekend of racing at Woodbine.
Both added-money events, to be contested at six panels over the Tapeta track, have attracted notable contenders for the $500,000 Woodbine Oaks Presented by Budweiser (first leg of the Canadian Triple Tiara, slated for the August 15 card, which also includes the $150,000 Plate Trial) and the $1 million Queen's Plate, moved to September 12 after race date changes resulting from COVID-19 pandemic closures.
Kevin Attard, a finalist for Canada's champion trainer honours in 2019, is represented by Clayton in the Woodstock.
A bay son of Grade 1 champion Bodemeister, Clayton, owned by Donato Lanni, made a sterling debut last November at Woodbine.
The Ontario-bred, listed as the 16-1 eighth choice in the Queen's Plate Winterbook, overcame a slow start to dominate the five-furlong main track race by 7-1/2 lengths.
"I honestly thought he'd be on the lead from start to finish," said Attard. "That's the only thing that surprised me. He broke tardily, but I was happy that happened because he had to sit behind horses, relax and be patient a bit. When he angled out and took off, he won like I thought he would."
Although the race, at least early on, didn't unfold as he anticipated, Attard reiterated the point of it being a useful learning experience for the colt.
"It probably did him more of a world of good than it did me watching the race."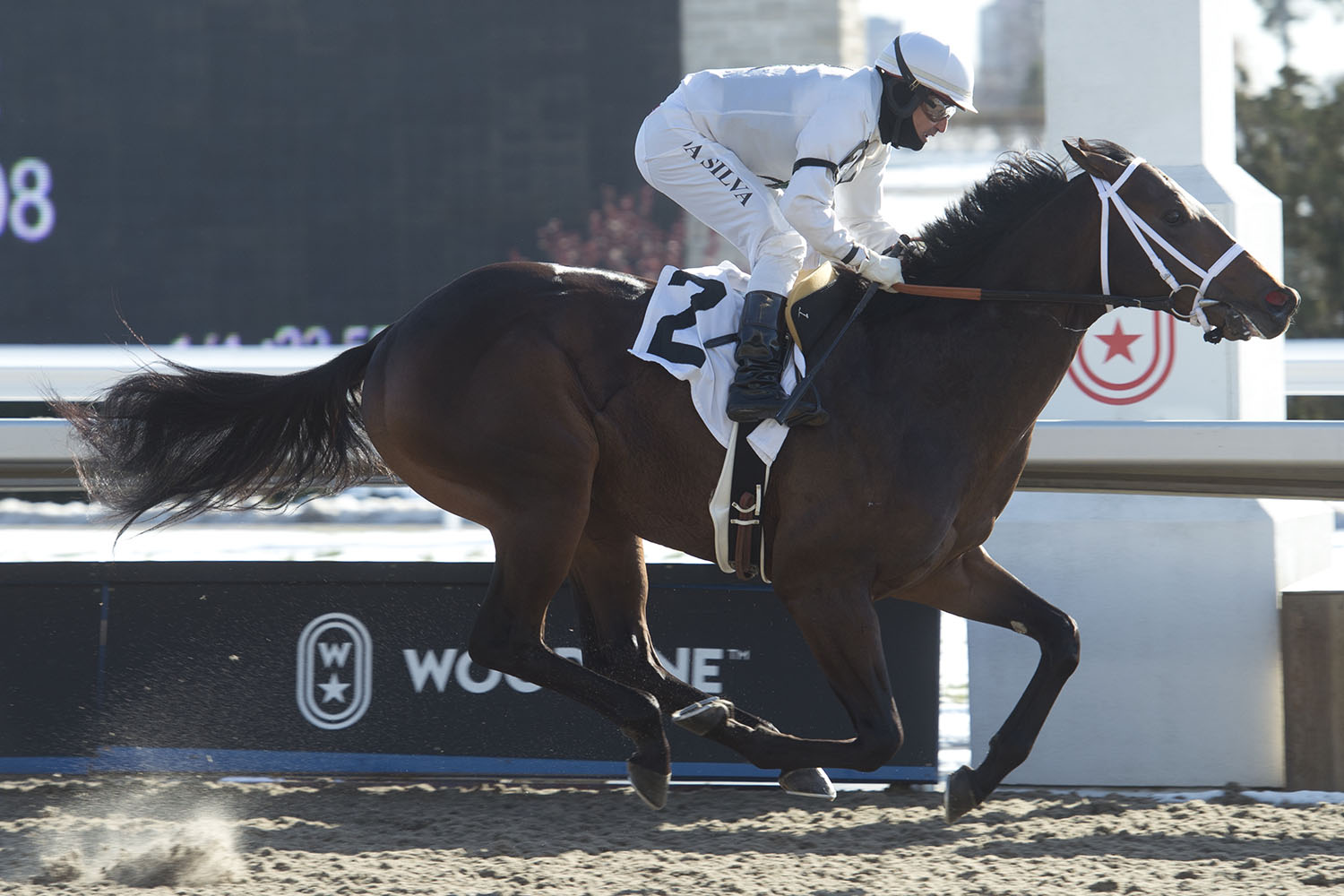 After the race, Clayton was given a break and shipped to Florida.
The plan was to keep the horse on track for a date in the Queen's Plate this June.
When the race was moved to September, it meant a change in Attard's game plan.
"Him being a Canadian-bred, you definitely have aspirations of being in the Plate. At that point, after his first race, you're thinking about the race going in June. So, we started him back up in Ocala. Once he had couple of works there, we shipped him up to Gulfstream, and started preparing him for his sophomore campaign. Once everything happened with COVID-19, things were in limbo for a bit. We shipped him back up to Woodbine and our hands were tied with workouts for a bit. Once that was cleared up, we got back at it."
On June 6, Clayton breezed four furlongs in :48.60, his fourth work at the Toronto oval since May 15.
"He's come to hand really well, and I'm happy where's he at," said Attard. "Rafael [Hernandez] has been on him a couple of times, and now they're acquainted with one another. He'll be riding the horse."
The conditioner is hoping to see Clayton bring the spirit he shows in the barn onto the racetrack once again.
"There's a lot of work that goes into him before he loads in the gate. He's not a horse that's cut and dry. Anyone who works with him definitely earns their paycheque. Those horses, you put that time and effort in, you hope to see the results. And you like to see that competitive fire and spirit. I'm really excited to have him in the barn, and hopefully, he brings us to where we want to be in September."
Clayton might not be the only one to take on that task.
Malibu Mambo was a debut winner over seven furlongs on Tapeta for Attard in August.
The Stronach Stables homebred stepped up to stakes company in his next engagement, finishing seventh in the Cup and Saucer Stakes on turf, before rebounding nicely in the Coronation Futurity (second) to close out his season in November.
"He just shipped in and he's doing well," Attard said of the son of multiple graded stakes winner Point of Entry, and the Queen's Plate Winterbook favourite. "We haven't had a chance to breeze him yet. We shipped him up from Florida… we had him at Gulfstream for a bit. When I came home, he stayed in south Florida for a little while. But I'm happy to see him here. It won't be long until we see him."
Attard's Plate hopefuls also include the filly Merveilleux.
The bay daughter of Paynter, owned by Al and Bill Ulwelling, was vanned off in her career debut last July at Woodbine.
Merveilleux went on to record a win and three runner-up finishes in her four other starts as a two-year-old last season, including a neck defeat in the Princess Elizabeth Stakes and a head loss in the Ontario Lassie Stakes.
"She's a really nice filly, one of the top Woodbine Oaks contenders right now, I would think. Who's to say? The Oaks is her main target right now, but she could be a Plate prospect after that race."
Chiefswood Stable' homebred Cool Shadows, a three-year-old daughter of Munnings, makes her seasonal debut in the Star Shoot.
Trained by Stuart Simon, the dark bay filly finished third in her debut last September, a six-furlong turf tilt at Woodbine. She followed it up with a pair of wins, including a 13-1 upset in the Princess Elizabeth Stakes in October.
Cool Shadows then finished fifth in her final two-year-old start, the 1 1/16-mile Ontario Lassie Stakes, on December 8.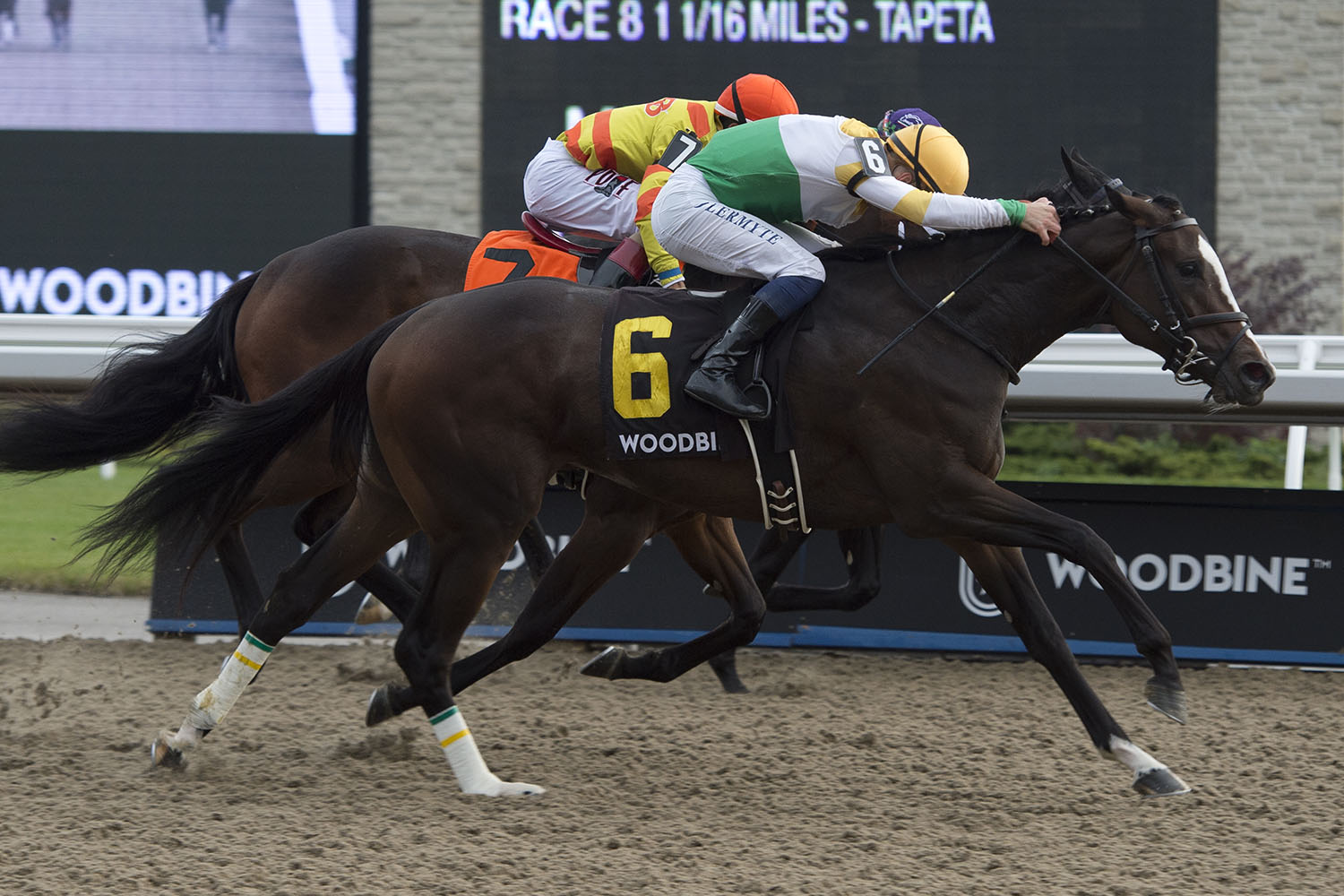 Simon is looking forward to seeing his budding star get her 2020 campaign underway.
"She's doing really well," said Simon, who won the 2019 running of the Star Shoot with Sister Peacock, a horse he co-owns with Brent and Russell McLellan. "We had her down in Palm Meadows [Florida] and we were planning on running in her Keeneland. With everything that had happened, we thought it might be better to get home, so we did that.
"It [Star Shoot] might be a tad short for her, but the long-term goal is the Oaks. She's matured both mentally and physically. Even before she raced, she trained well, and had all the markings of a good filly. We're happy with the way she's coming along, and we're expecting a good year."
In addition to Cool Shadows, the Star Shoot field includes Oaks eligibles Curlin's Voyage, Canada's 2019 Champion two-year-old filly, Owlette and Gizmo Flash.
The 2020 Woodbine stakes program includes $13.8 million in purses across 75 stakes and features the Queen's Plate and Grade 1 Ricoh Woodbine Mile (September 19) scheduled on back-to-back weekends for the first time in the racetrack's history.
Last year, Souper Success, at 16-1, won the Woodstock in a time of 1:09.65, for trainer Mike De Paulo and owner Mickey Demers.
The Woodstock is slated as Race 7 and the Star Shoot goes as Race 8 on Saturday's 11-race card. First post time is 1 p.m.
Fans can watch and wager on all the action via HPIbet.com.
FIELD FOR THE $100,000 WOODSTOCK
POST – HORSE – JOCKEY – TRAINER
1 – Aye Aye Sir – Jerome Lermyte – Wesley Ward
2 – Newstome – Luis Contreras – Michael Trombetta
3 – Lookingatamiracle – Leo Salles – Sandra Dominguez
4 – Clayton – Rafael Hernandez – Kevin Attard *
5 – Stormy Soul – Davy Moran – Kelly Callaghan *
6 – Striking Moon – Steven Bahen – Ian Howard
7 – Untitled – Kazushi Kimura – Mark Casse
8 – Muchmorethanthis – Justin Stein – Michael Trombetta
FIELD FOR THE $100,000 STAR SHOOT
POST – HORSE – JOCKEY – TRAINER
1 – Take Charge Eh – Davy Moran – Nick Gonzalez
2 – Owlette – Jerome Lermyte – Wesley Ward *
3 – Tara Dawn – Leo Salles – Abraham Katryan
4 – Gizmo Flash – Gary Boulanger – Michael Doyle
5 – Curlin's Voyage – Patrick Husbands – Josie Carroll *
6 – Ima Beast – Luis Contreras – Harold Ladouceur
7 – Cool Shadows – Justin Stein – Stuart Simon
8 – Coach Lori – Emma-Jayne Wilson – Mark Casse
9 – Two Sixty – Kazushi Kimura – Mark Casse
10 – New York Groove – Rafael Hernandez – Michael Trombetta
*Horses nominated to the Queen's Plate.