TORONTO, July 27, 2018 – The excitement of horse racing has long since been an attraction for many owners and fans who seek to escape the ordinary and explore the enticing world of Thoroughbred Racing.
What many may not know is that the historic sport of Kings and Queens is surprisingly accessible to all.
The new Thoroughbred Race Club allows you to experience the action front and centre at Canada's world-renowned Woodbine Racetrack and the Club's annual subscription affords you the exhilaration of cheering on seven to ten racehorses, with no risk, while being guided through the many facets of the industry.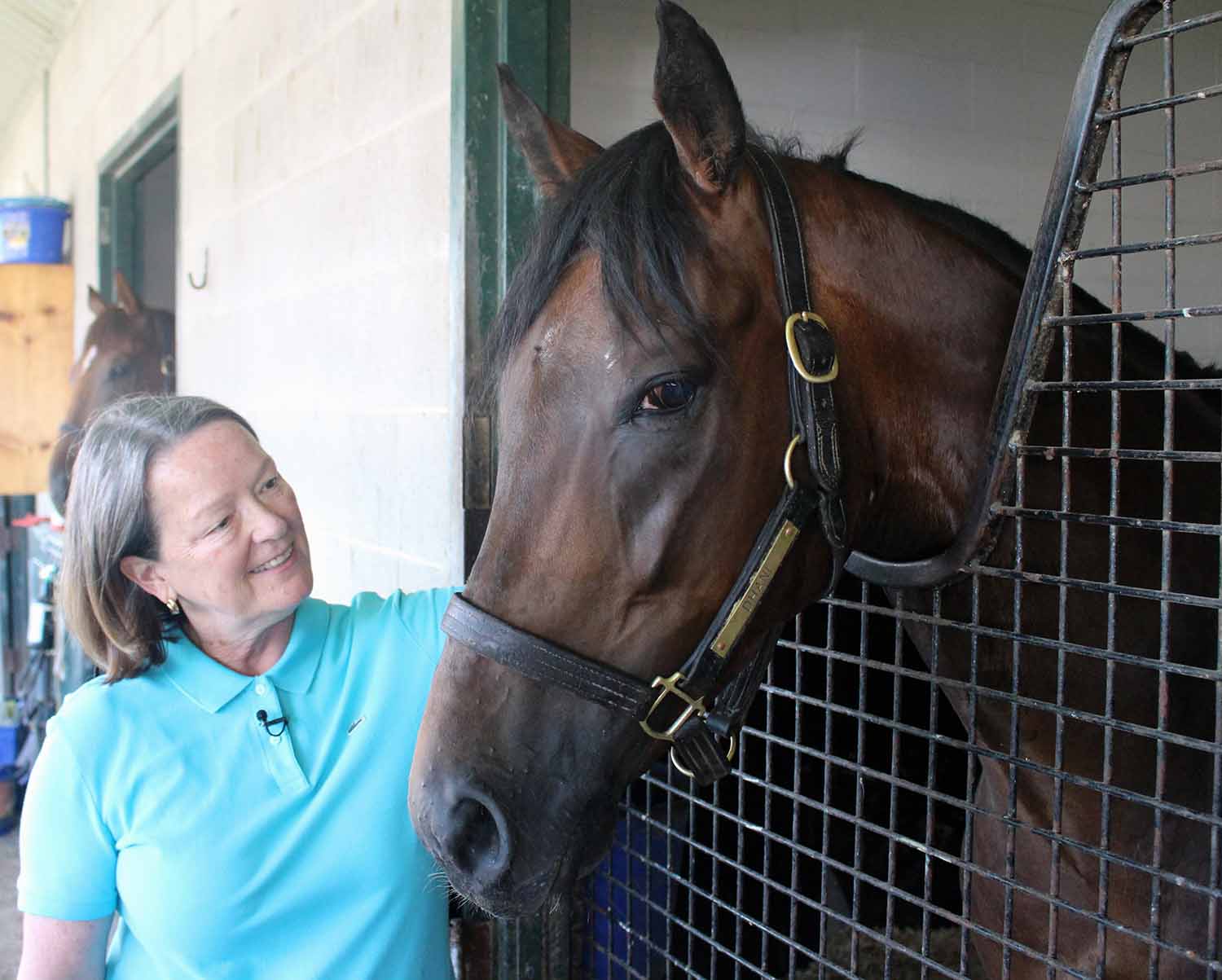 Janis Maine, wife of the Club's Trainer Reade Baker, captures some of the benefits of joining a Club versus individual horse ownership.
"Reade and I have operated a public racing stable for close to 30 years.  We have worked diligently to bring people into an industry that we love and we have the experience of working with various ownership scenarios from individual owners to large and small partnerships," said Maine. "Racing with a group allows you to enjoy the experience at a level that is affordable to you and with Thoroughbred Race Club specifically it is a fixed annual cost without the risk of added expenses that you might otherwise incur at the individual or partnership ownership levels."
Although racing syndicates and ownership groups have been offered for many years, the Thoroughbred Race Club is unique in that it provides a VIP experience to explore all aspects of the industry through various social activities such as jockey socials, backstretch barbeques at the barn, chef inspired cuisine and wine tasting events along with morning training events and more.
"Partnerships and Clubs involve those already established in the industry with people who are new to the business.  Reade and I have always enjoyed introducing the sport to people, showing them around, explaining the sport, providing the background and history, " said Maine. "While a Club environment provides people with an opportunity to learn from us, we also learn from the individuals of the Club who each bring with them their own successes and life experiences."
Stacie Roberts, the Woodbine Liaison for Thoroughbred Race Club, highlights some of the exceptional benefits of being a patron of the Club.
"Woodbine Racetrack is a world class facility with quality racing, top level cuisine and first-class service," said Roberts. "Club patrons will enjoy all the best that Woodbine has to offer with the added benefit of educational guest speakers, guided instruction on reading the race programs and handicapping as well as watching the Club's horses training in the morning and visits to the barn at Woodbine.  Excursions to breeding farms to see stallions, mares and foals, attending the Canadian Thoroughbred Yearling Sale and visiting the Ontario Veterinary College are also regular offerings for Club patrons to experience."
Functioning also as an educational opportunity, by season's end Thoroughbred Race Club will provide connections to Woodbine trainers and discuss the various options of ownership including how to apply for a Thoroughbred owners license and choosing race silks.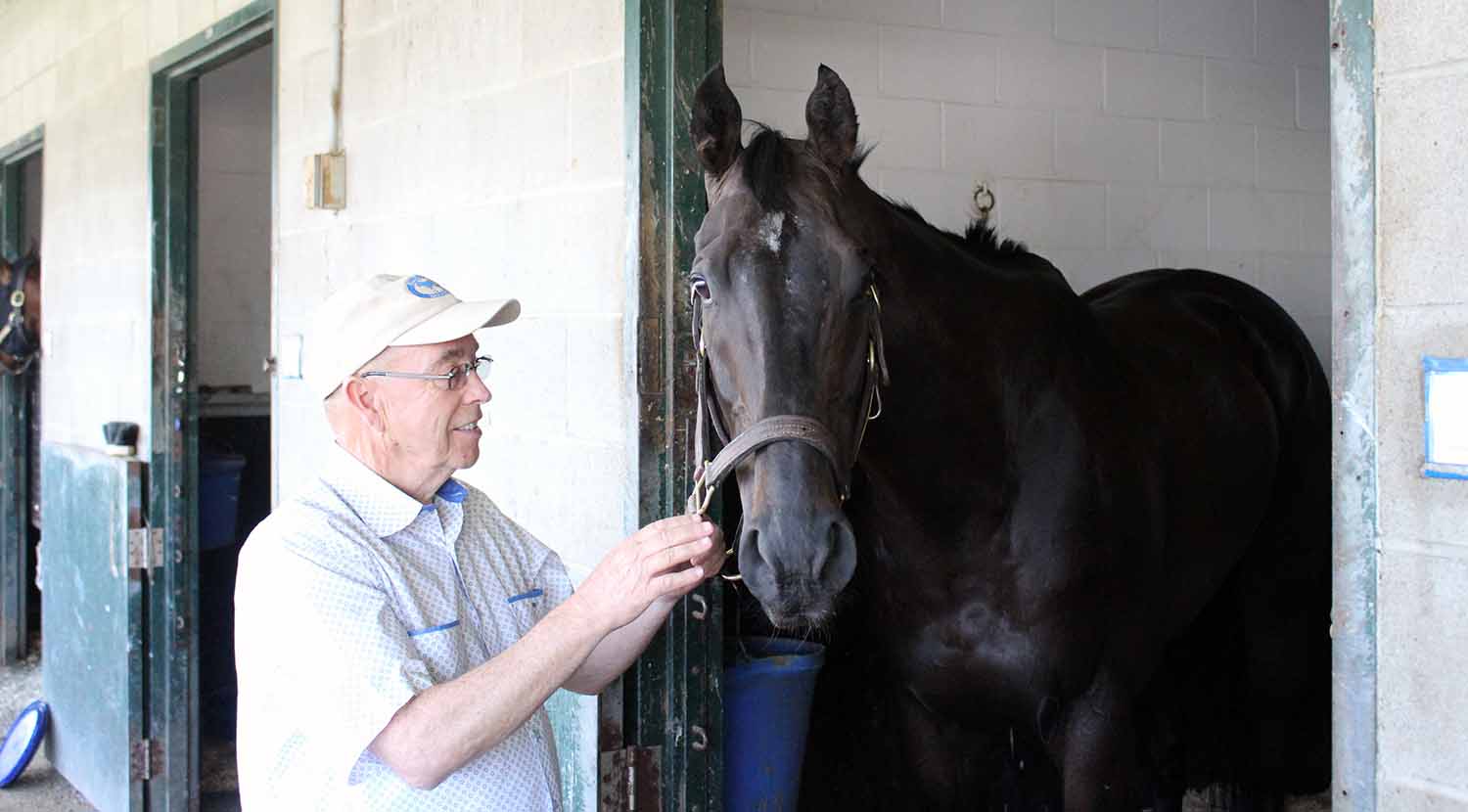 When asked what it is about the industry that makes people gravitate toward the sport, Maine explains, "It doesn't take long for someone new to the industry to realize that each horse offers a dream and a thrill that is truly like no other you will experience.
"It is rewarding for us to bring people into the industry who share the love of horses and a love of the sport.  Getting an opportunity to share the enjoyment of developing a horse, watching them train and knowing when they are ready to race is amazing.  All the while you are dreaming of what type of horse they could be and how far they could take us."
Fashioned after the successful race club at Royal Ascot, Thoroughbred Race Club came to fruition thanks to the investment and tireless efforts of Vera Simpson, the Club's Manager and Racing Manager.
Vera and her husband Michael Dube have owned and operated their Thoroughbred nursery, Curraghmore Farm, for more than 32 years.  The couple's dedication to detail and their open, honest and ethical business relations have attracted many revered clientele throughout the years.
Thoroughbred Race Club is a not-for-profit corporation which operates with a passion and caring for the horses and the people who care for them.  A percentage of purse earnings from Race Club horses will be donated to charitable organizations that enhance the connection of animals to improve the lives of people. And upon racing retirement, Race Club horses are placed in loving, responsible homes to enjoy second careers.
The thrill of experiencing Thoroughbred racehorse ownership can indeed be yours.  For more information visit ThoroughbredRaceClub.com.