Dilawri Group of Companies to partner with Woodbine valet service that currently parks more than 140,000 vehicles annually for Casino Woodbine and Racetrack customers.
TORONTO, ON, November 21, 2019 – Woodbine Entertainment announced today details for its dynamic new Dilawri Valet experience. The service will be available to the millions of visitors who visit Woodbine Racetrack and Casino Woodbine each year.
Woodbine has partnered with the Dilawri Group of Companies, Canada' largest automotive group, to expand its popular valet service. Considered to be the largest valet service in Canada, Woodbine is expecting to park more than 140,000 vehicles next year.
The Dilawri Woodbine Valet is highlighted by a new luxury waiting lounge located at Woodbine's Gate 10 entrance. The custom lounge has been built by conjoining two brand-new shipping containers and provides 640-square foot lounge for customer comfort. Inside the lounge, valet users can enjoy luxury furnishings, entertainment and complimentary water.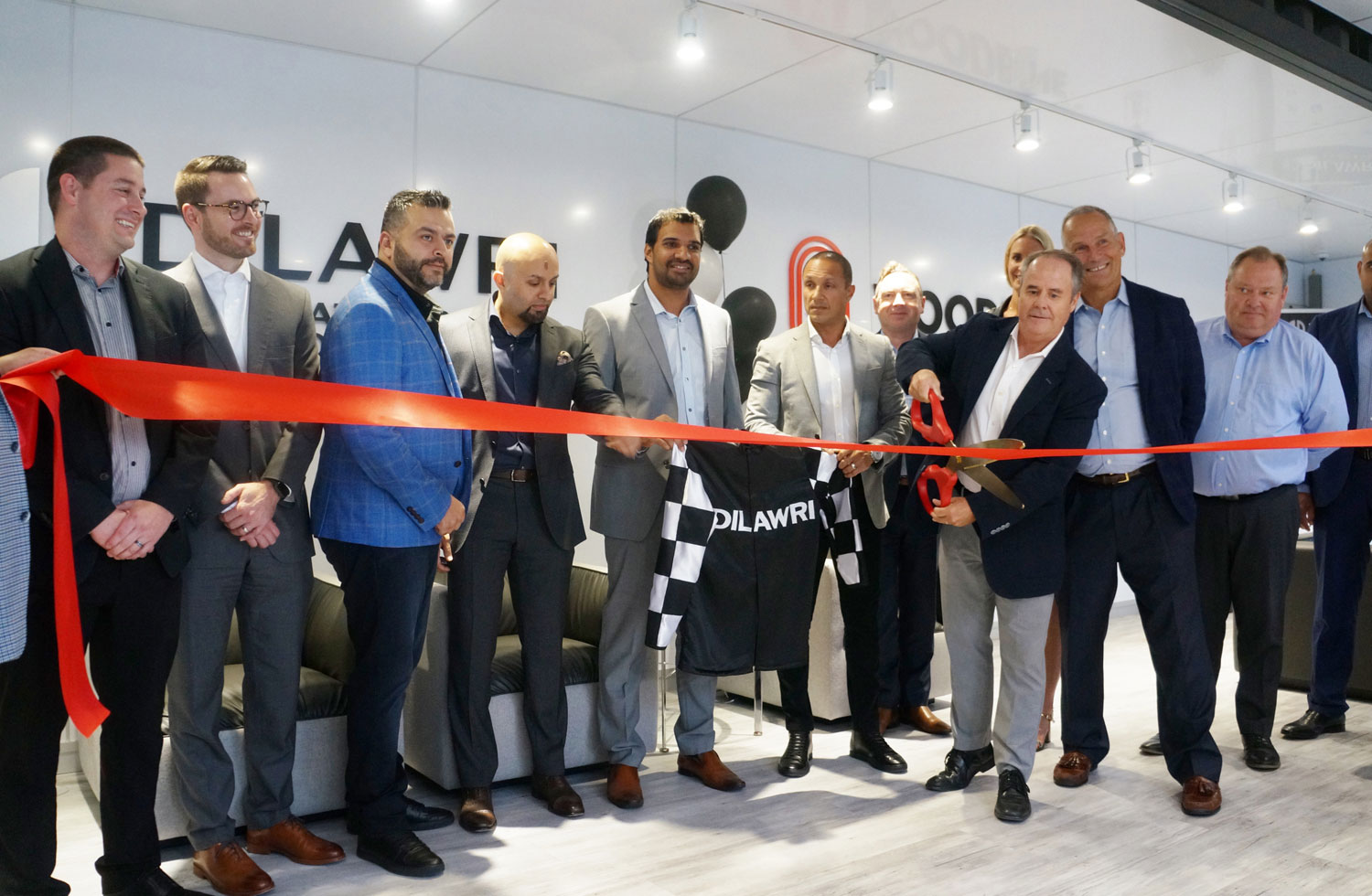 "Woodbine is always looking for ways to improve the experience for our customers at the racetrack and casino," said Daniel Caufield, Head of Partnerships for Woodbine Entertainment.   "This partnership with Dilawri compliments an already successful valet operation and provides customers with an elevated experience. The new lounge is an amazing space for our customers to be in comfort while their car is retrieved. We've also invested in new technology to allow customers to order their car from their phone, pay and avoid any line ups at the service desk. The technology keeps them informed of when their car will be arriving, providing a seamless experience. Dilawri Group knows the automotive needs of GTA customers better than anyone and we are thrilled to have them on board to create such a unique experience."
The Dilawri Woodbine Valet promises lower wait times with its digital-first experience. Users can take advantage of special promotions by booking car retrieval and making payments online to win a year free Valet Parking. Promotions from Dilawri Group dealerships will be integrated into the service including access to special offers, exclusive experiences, premium maintenance opportunities and more.
"We are extremely proud of our history of automotive excellence in the GTA and partnering with Woodbine on such a unique valet service will allow our network of local dealers to connect with drivers in a meaningful way," says John Huckle, Regional Marketing Manager, Dilawri Group.  "We are thrilled to have Dilawri Valet be associated with such a high-end experience and bookend a memorable day of excitement at Woodbine."
For more information, visit Woodbine.com and  follow @WoodbineTB.