Michael Copeland named Chief Commercial Officer
Toronto, ON – May 4, 2021 – Woodbine Entertainment announced today that it has appointed experienced sports executive Michael Copeland as its Chief Commercial Officer as the organization eyes growth opportunities.
Copeland joins Woodbine Entertainment after holding several leadership positions in the Canadian sports industry. Most recently, Copeland founded and led his own consulting business focused on issues of growth and transformation in sports and entertainment.  Prior to that, Copeland was President and Chief Executive Officer of the Toronto Argonauts (2015 to 2018), who under his leadership won a Grey Cup championship in 2017.  Before joining the Argos, Copeland was the President and Chief Operating Officer of the Canadian Football League for nearly 10 years (2006 to 2015).
"With a unique opportunity for substantial growth of our business on the horizon, we are excited to add Michael and his wealth of experience to our senior leadership team," said Jim Lawson, CEO, Woodbine Entertainment. "In addition to his extensive background in sports and business, Michael is a strong, visionary leader, making him an ideal teammate to lead our commercial efforts as we look to realize those opportunities for growth in a rapidly changing sports marketplace in Canada."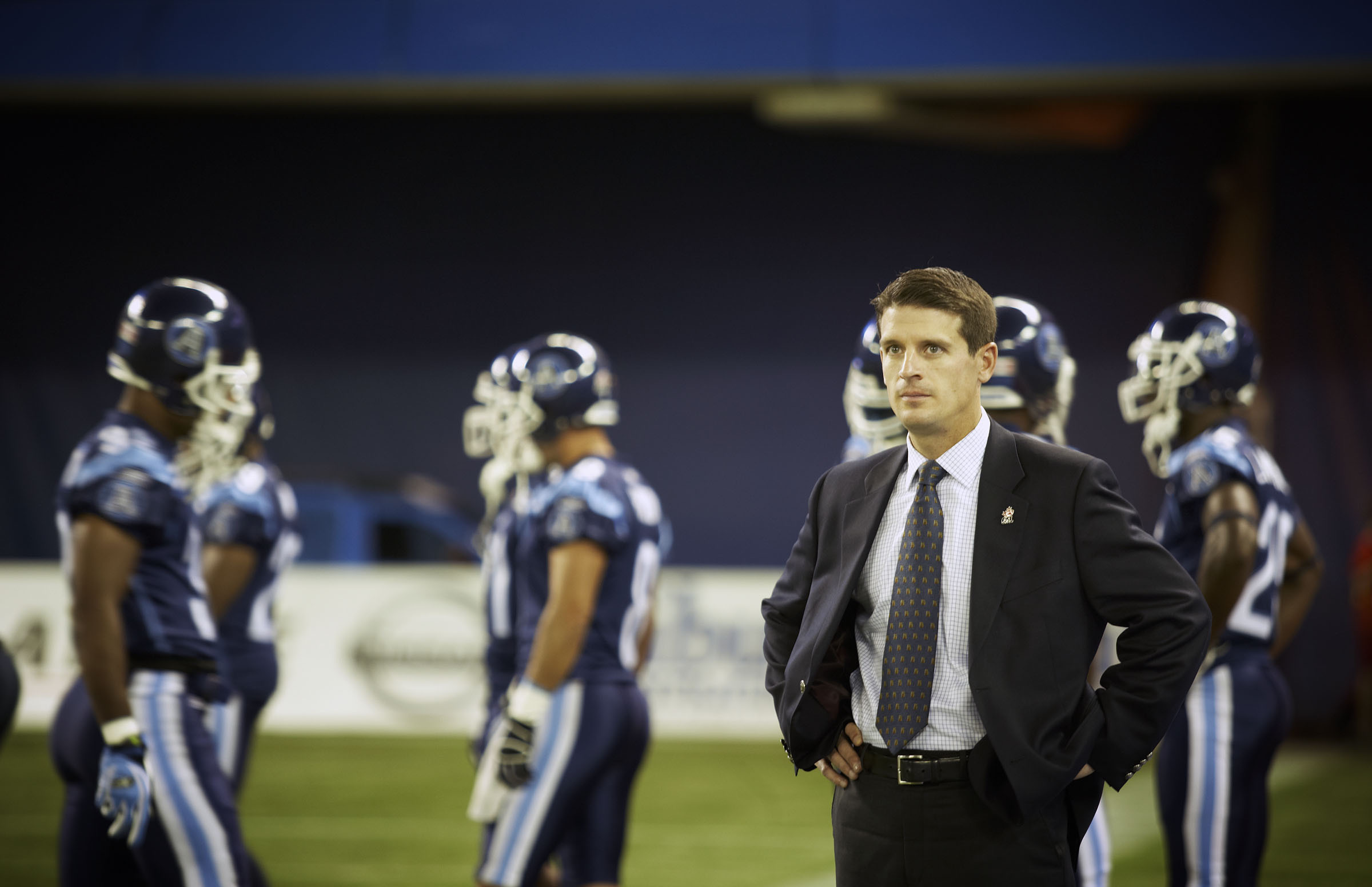 As Chief Commercial Officer, Copeland will oversee business development, digital strategy, marketing, sponsorships, broadcast and customer experience strategy. The Western University law and MBA graduate will also play a significant role as Woodbine Entertainment continues its efforts to participate in the emerging sports betting sector in Canada and embarks on the most exciting and ambitious real estate development project in the country.
"Woodbine Entertainment is already one of Canada's top sports and entertainment organizations with horse racing and the 50,000 jobs it supports at the centre of it all," said Copeland, who was named a recipient of Canada's Top 40 Under 40 in 2008. "Yet, the opportunity for it to embrace a bold vision for the future and reimagine its position as a Canadian sports and entertainment leader has never been stronger than it is now.
"Through the years, I have developed a deep appreciation for the horse racing industry and the people within it as my wife's family was involved in the sport for decades. I am honoured to join an organization that has such a rich history, and an even brighter future."
Copeland joins an experienced leadership team at Woodbine Entertainment that also recently added property development expertise by retaining the services of Collaborative Equities and its Managing Principal and prominent developer William Kohn Fleissig to lead its property development portfolio. Fleissig joins Woodbine as one of the most innovative land developers and community builders of the past 20 years.
"We have a tremendous opportunity in front of us that has the potential to modernize our business model, strengthen our brand, expand our reach and create new revenue streams that will support the horse racing industry for decades to come," Lawson said.
Copeland starts his role with Woodbine Entertainment on May 10.
Woodbine Entertainment also confirmed today that Christina Litz, who held the position of Vice President, Media, Digital, Business and Revenue Development since December 2019, has departed the organization to join True North Sports and Entertainment in Winnipeg as its Chief Brand and Commercial Officer.