MILTON, May 15, 2018 – Woodbine Entertainment is pleased to announce the multiple JUNO Award nominated children's duo Splash'N Boots will be making a stop at Woodbine Mohawk Park as part of their 2018 national tour on Thursday, August 9.
Decked out in their trademark yellow and blue, Splash'N Boots will be performing live on the East Apron Stage from 6 p.m. to 7 p.m. The super-charged interactive performance will be followed by a meet and greet with the duo's devoted fans, often referred to as the 'Yellow'N Blue Crew'.
"We are so excited to a part of this exciting family event at Mohawk this summer," says Splash'N Boots, aka Nick Adams and Taes Leavitt. "We can't wait to sing and dance with our Yellow'N Blue Crew!"
Splash'N Boots will perform songs from their 11 albums, including their latest, 'Love, Kisses and Hugs.'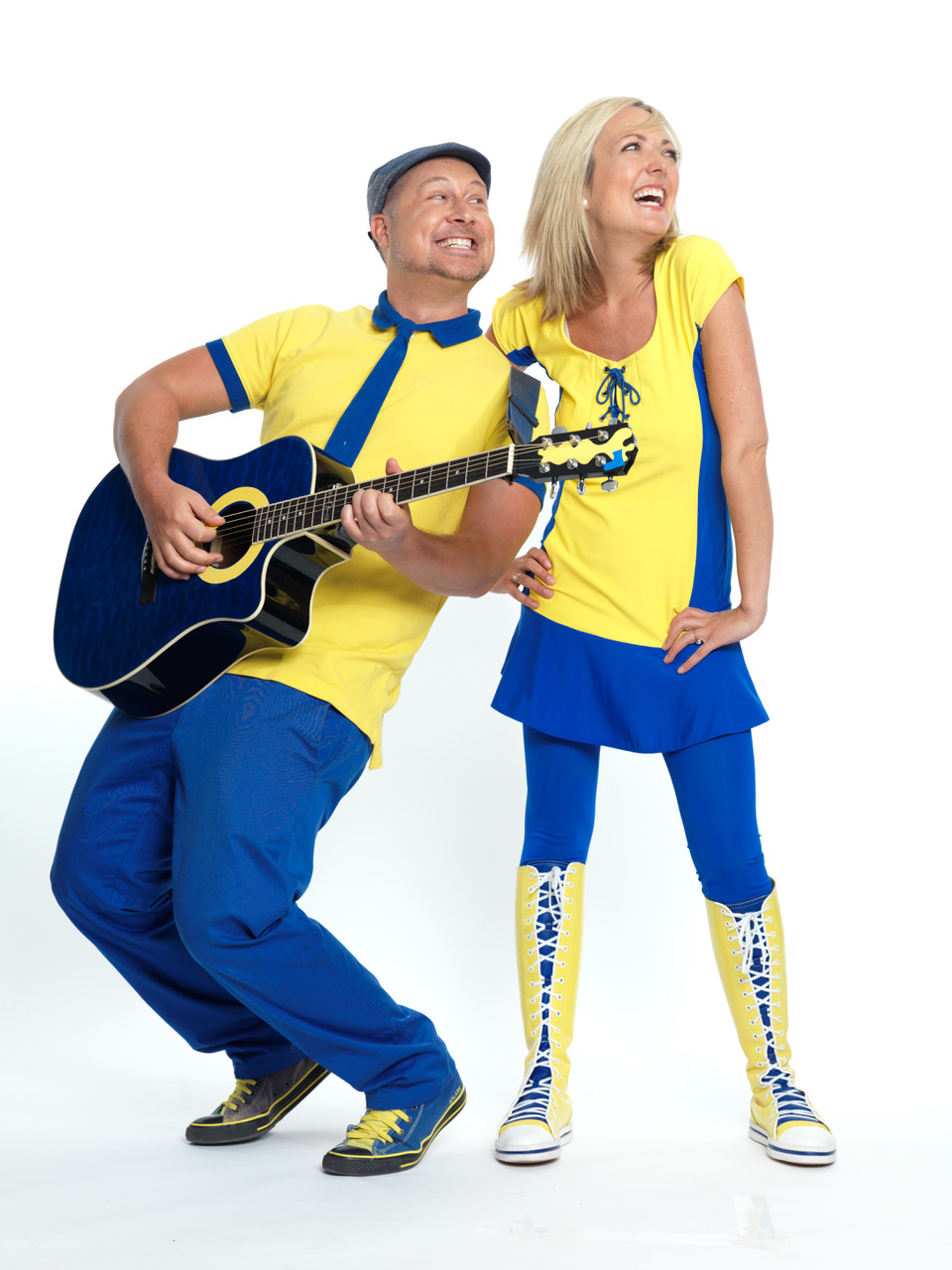 Known for their thoughtful lyrics, first-rate musicianship and exciting live shows, Splash'N Boots has performed throughout North America, Dubai, Bermuda, Australia and Italy. The beloved children's music duo is seen daily on 'The Big Yellow Boot' in 8.3 million homes on Treehouse, Canada's No. 1 pre-school network. In addition to earning JUNO nominations for Children's Album of the Year the past five consecutive years, Splash'N Boots is a three-time Sirius XM Independent Music Award winner as Canadian Children's Music Group of the Year.
Tickets for Splash'N Boots performance at Woodbine Mohawk Park are on sale now at Ticketmaster.ca.
Visit www.WoodbineMohawkPark.com for the latest news and details regarding racing and events.