By Dave Briggs
June 30, 2021 – Shawn Steacy calls being the defending Johnston Cup winner as the leading trainer in the Ontario Sires Stakes (OSS) program "exciting pressure" as the OSS seasons kicks off Thursday (July 1) at Woodbine Mohawk Park with Gold events for both sophomore trotting colts and fillies. Mohawk will also play host to Gold event for 2-year-old pacing fillies on Friday (July 2) and both 2- and 3-year-old pacing colts on Saturday (July 3).
"It's fun pressure, put it that way," Steacy said. "You've always got to worry that Gregg (McNair) always has a really good stable of young sires stakes horses, too. We've both got numbers on our side which makes (the Johnston Cup race) interesting."
Last year, Steacy, 35, won the Johnston Cup for the first time in his career, defeating 2019 winner McNair by just three points in the final tally. Steacy's father, Mark, was a Johnston Cup winner in 2016, 2017 and 2018.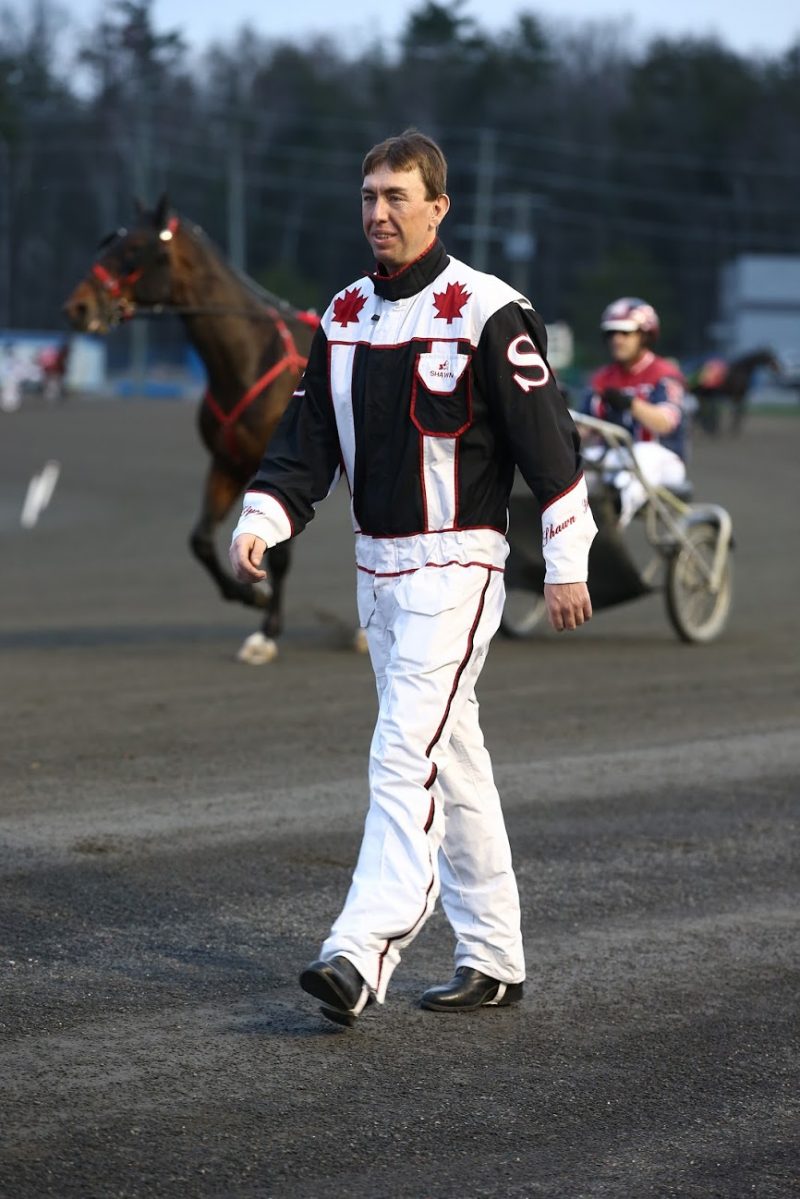 "In the first month you don't think about it, but by the second or third month, yes," Shawn said of following the Johnston Cup race. "Especially my dad. My dad gets really fixated on it. It doesn't change the way he approaches things or looks at things, but he loves to check the standings. We both get a thrill out of it. It's important to us."
During the most recent racing shutdown in Ontario due to COVID-19 restrictions, the Steacy family campaigned a stable of 10 in the United States.
"We did okay overall," Shawn said of racing in the U.S. which was personally handled by Scott Lecain and Nick Wilson, veteran assistants in the Steacy stable that numbers some 60 horses in total. " I think compared to maybe others, in general, we held our won. We broke even on our trip. It didn't really cost us anything and we were able to retain horses that way."
As the stable now gears up for the OSS season, Shawn has already raced horses at a plethora of Ontario tracks, including Woodbine Mohawk Park, Kawartha Downs, Rideau Carleton, Hanover Raceway, Grand River Raceway and Georgian Downs.
"That's the big thing for us to be able to spread them around. We have a lot of horses that fit similar classes because we have mostly young horses. To be able to have my brother race a few out of Rideau and Kawartha and then spread the rest of them around (Mohawk) is a huge asset to have the two places for us."
The plan is to get some of the stable's lower-level stock ready to go, showcase them on the track and sell them. Shawn said the late start to the season caused a delay in weeding out the horses the family did not want to keep. The OSS horses are a different story.
"With regards to the OSS, we were pretty ready. Our horses have been waiting on the doorstep, waiting for the word 'go' here. So, we've been prepared for a long time, basically," Shawn said, adding he has high hopes for the return of a couple of OSS horses.
"Nightlife Seelster was a very good 2-year-old for us last year and won a couple of stakes races. I'm excited for her," Shawn said. "Another horse that's kind of a dark horse for us that we're excited for is a filly that we raced in the Gold last year called Great Dane, a trotting filly. She broke a foot last year, but she's come back really well and we're just getting her ready to qualify within the next week, two weeks. If everything holds together with her, I'm hoping she can be a very quality, high-end sires stakes horse.
"Then there's our 2-year-old hopefuls. I still can't tell if they're good or they're not. We haven't qualified any of our 2-year-olds yet. We're going to start qualifying probably this week. We're typically a week or two behind most people."
Despite spending his entire career working with his family's stable, Shawn recently surpassed $2 million in career earnings in just his third year with his name listed as trainer, not his father's.
As for passing the torch. Mark was thrilled last year's Johnston Cup was in Shawn's name.
"He was really excited about it. Same as when it was in his name, it's in my name now," Shawn said.