MILTON, October 17, 2019 – He might be known for his proficiency on the pitcher's mound, but Dan Plesac is equally impressive whenever he steps up to the plate.
Born in Gary, Indiana, Plesac made his Major League Baseball (MLB) debut on April 11, 1986, the start of a career that would last nearly two decades. The left-hander started his big league life with the Milwaukee Brewers and spent time with six different organizations, including two stints with the Toronto Blue Jays. He was selected to the MLB All-Star Game on three occasions and never spent a day on the disabled list during 18 years in the Majors.
Following his time in MLB, Plesac, who won 65 games and recorded 158 saves, moved to broadcasting and has been a regular analyst on MLB Network since 2009.
And although he had a lone single from 15 career at-bats, the 6-foot-5, 205-pounder remains a big hit in horse racing circles.
A fan of pacers and trotters alike, Plesac spent time training Standardbreds in Chicago from 2004 to 2009, and has owned horses for years.
That love for equine athletes led to his participation in this year's Breeders Crown Charity Challenge.
The challenge, in concert with one of Standardbred racing's most anticipated events, slated for October 25-26, at Woodbine Mohawk Park, showcasess four teams consisting of a celebrity, a charity of their choosing and an award-winning three-year-old Standardbred.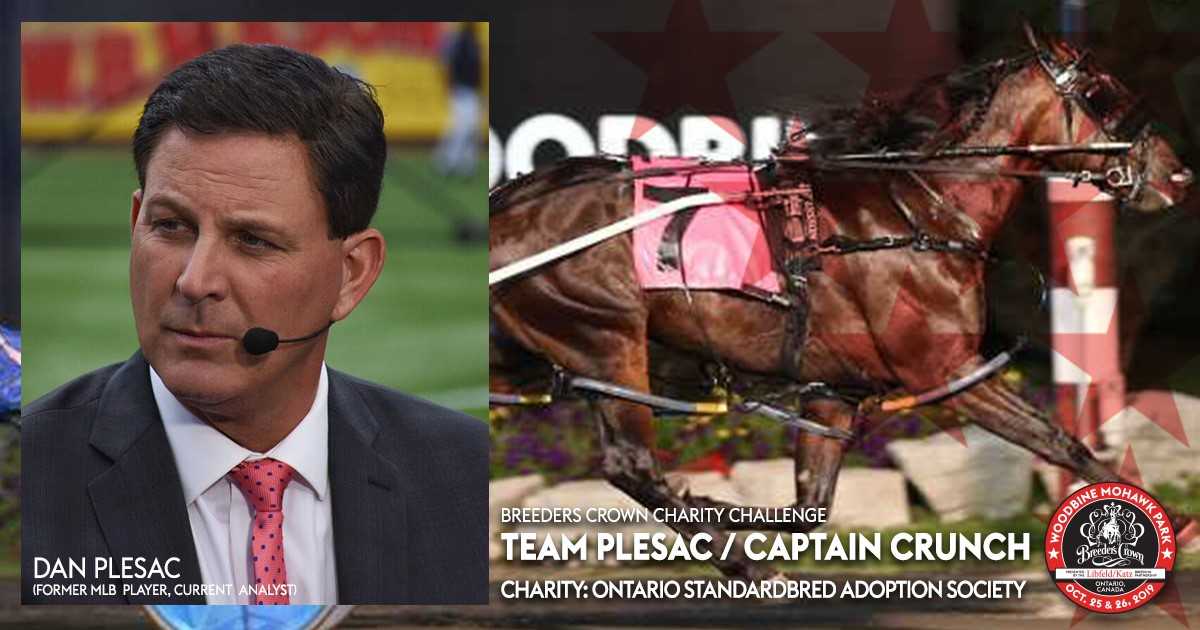 Plesac is joined in the charity challenge by former NHL standout, current hockey and horse racing analyst, Ed Olczyk, former Canadian Football League standout, coach and humanitarian Mike "Pinball" Clemons, and Kim MacDonald, national TV host on The Weather Network and breast cancer awareness advocate.
He selected the Ontario Standardbred Adoption Society (OSAS) as his charity of choice.
Founded in 1996 to assist in the adoption and relocation of retired and non-racing Standardbred horses within Ontario, OSAS is funded through fundraising, contributions from racetracks, horse industry organizations and private donations.
The program, which helps to educate and assist in the retraining and management of the horses, is run by a Board of Directors that includes some of the most influential names in harness racing, including president Jim Evans, and vice-president Bill O'Donnell (who also serves the Board of Ontario Racing).
"It (OSAS) was an easy choice for me," said Plesac, whose nephew, Zach, is a pitcher for the Cleveland Indians. "Having owned many horses that have raced on the Ontario circuit – these beautiful animals give it their all and they deserve a good home when the racing and training days are over."
The 57-year-old Plesac, who made his MLB debut with Milwaukee on April 11, 1986, is friends with one of Canadian Standardbred racing's most notable figures, a person who continues to be a passionate champion of OSAS.
"I've known Joanne (Colville) for over 25 years," started Plesac, of OSAS's administrator and events coordinator, who is also on the Central Ontario Standardbred Association (COSA) Board. "She, along with many others, goes out of their way to provide homes for these four-legged athletes after racing."
As part of the challenge, the connections of Dan Patch Award winners Captain Crunch (Plesac), Gimpanzee (Olczyk), Woodside Charm (MacDonald), and Warrawee Ubeaut (Clemons) have pledged one per cent of their earnings from June 1, 2019 to October 26, 2019 to go towards the charity of their celebrity. Each is guaranteed to receive a minimum of $5,000.
Through donations from industry participants, Libfeld-Katz Breeding Partnership has secured a series of stallion shares that will be auctioned off at this October's Lexington Selected Yearling Sale. The proceeds (estimated at $100,000) will be donated to the winning celebrity's charity.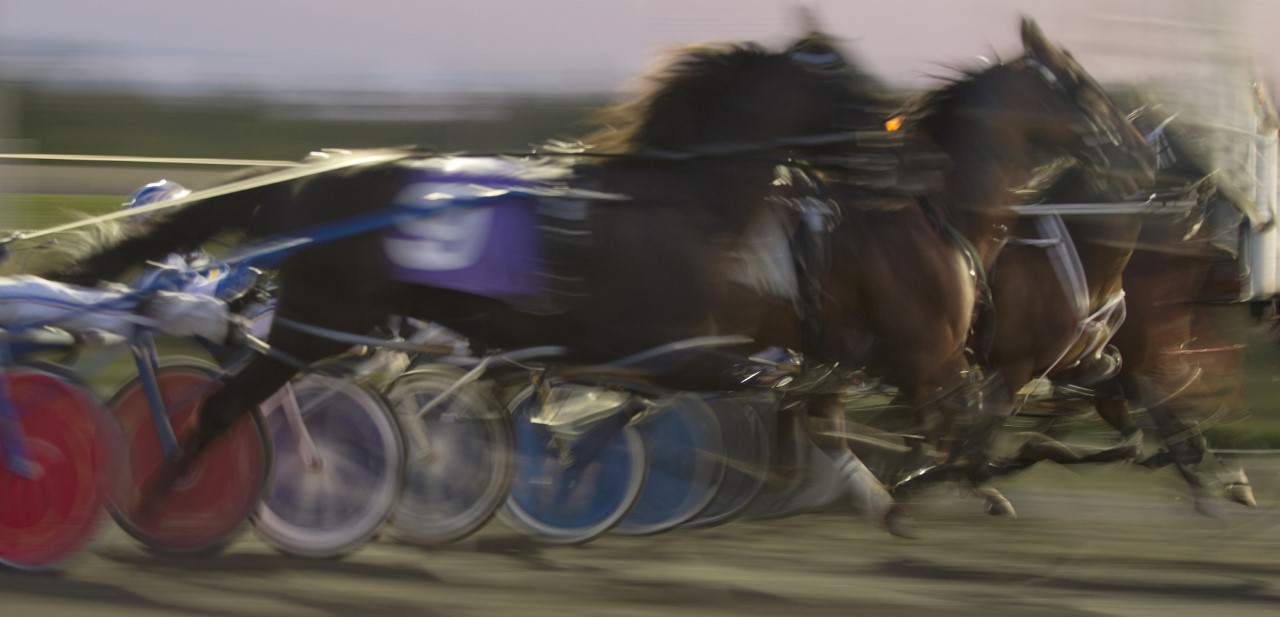 The challenge portion of the initiative has the teams vying to get the most votes in a Facebook poll, which closes on October 26, 2019. The team with the most votes will receive a sizable donation from the funds raised by the breeding auction.
The funds raised for the Breeders Crown Charity Challenge are expected to surpass the six-figure plateau, which would represent the single largest donation by Woodbine Cares.
Plesac, who currently leads the challenge pack, can certainly relate to the connections of those who will have horses in this year's talent-laden Breeder Crown races.
"There's nothing like the rush of owning a Standardbred. The anticipation as the horses line up behind the gate, turning for home and your horse is in contention… there's nothing quite like being in the 'circle' after the race. The winner's circle is like no other place."
*
The 36th edition of the Breeders Crown presented by Libfeld/Katz Breeding Partnership showcases $6 million (USD) in purses and the top Standardbreds, drivers, trainers, owners and breeders from around the world. Friday evening's Crown action offers four championships for two-year-olds, while three-year-olds and up will be in the spotlight Saturday evening in eight championship races.
For news, updates, and more on the Breeders Crown, visit woodbine.com/mohawk/events/breeders-crown/
 – By Chris Lomon for Woodbine.com