By Chris Lomon for Woodbine.com
MILTON, April 12, 2018 – When the doors open tonight at one of North America's most picturesque standardbred racetracks, fans and horsepeople alike will undoubtedly notice an abundance of impressive improvements, upgrades and offerings.
Now the permanent home of premier Canadian harness racing, Woodbine Mohawk Park has undergone plenty of work over the past six months, structural and aesthetic enhancements that range from winterization of the facility, to renovations to the grandstand and paddock, along with the addition of the locally-inspired Mohawk Harvest Kitchen.
"The focus the past six months was to winterize the facility and get ready for year-round racing," noted Jessica Buckley, president of Woodbine Mohawk Park. "We invested a total of $10 million in the facility and spent $8 million over the past winter starting with the standardbred race paddock, making sure that our horsepeople are going to be warm and comfortable for the winter months. We replaced all the windows and doors and added heat curtains. The bathrooms have also been upgraded and so too has the drivers' locker room and lounge area. It's completed and looking great."
Things will also be looking great for the racing fans that take in the live action from indoors.
"The other big part of the winterization was replacing the glass in the dining room," Buckley said. "The glass that was there was the original glass when the building was built in the 1960s. It was not clear any more and it was cold in certain areas. It wasn't going to work well for people sitting along that glass during the winter months. The vision glass has been completed and it really looks fantastic."
Winterizing the facility – there is also a new equipment shed to house the snow removal and seasonal equipment on the west side of the grandstand – wasn't the only noteworthy project.
On-air talent will now provide commentary from an upgraded broadcast studio that features a new look to the on-air set.
Fans looking for food fare with local flair will have an enticing new option in the Mohawk Harvest Kitchen (or MHK), located in the Terrace Lounge.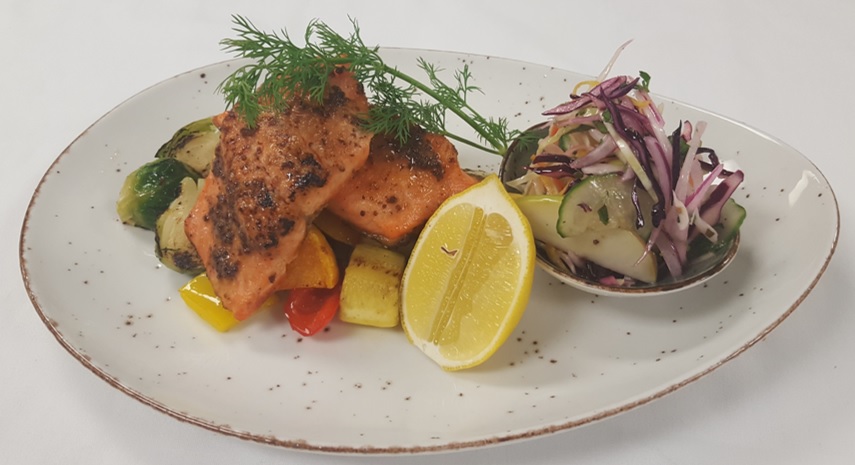 "It's a locally inspired menu that was created by our Woodbine chefs," Buckley noted. "It's featuring a lot of local ingredients from the area and in Ontario. We've been working with some local farming groups where we can source locally grown produce and proteins, along with alcoholic beverages that are made locally."
There are also special rooms with a view.
"We also added two new corporate suites to the dining room," said Buckley. "They're going to be great. It's a really nice space. They're not going to be ready for this weekend. But our first group is booked in for May. It will be a corporate box experience with its own menu and service staff."
The plethora of upgrades and new fan-inspired experiences to Woodbine Mohawk Park isn't finished.
"There will be more to come," said Buckley. "This is Phase 1, a large investment that really cleans up some of the tired spaces, along with the addition of the amenities for our horsepeople that we wanted to do. There will be a Phase 2 as well because now that we've done Phase 1, we'll look at the other areas that need a little TLC, too.
"We'll keep going. I think it's important because we have a new opportunity with our new gaming partner (Great Canadian Gaming and Clairvest Group) coming on board – the excitement and the additional guests that are going to come to the property who we can try and attract to our live racing and our great food."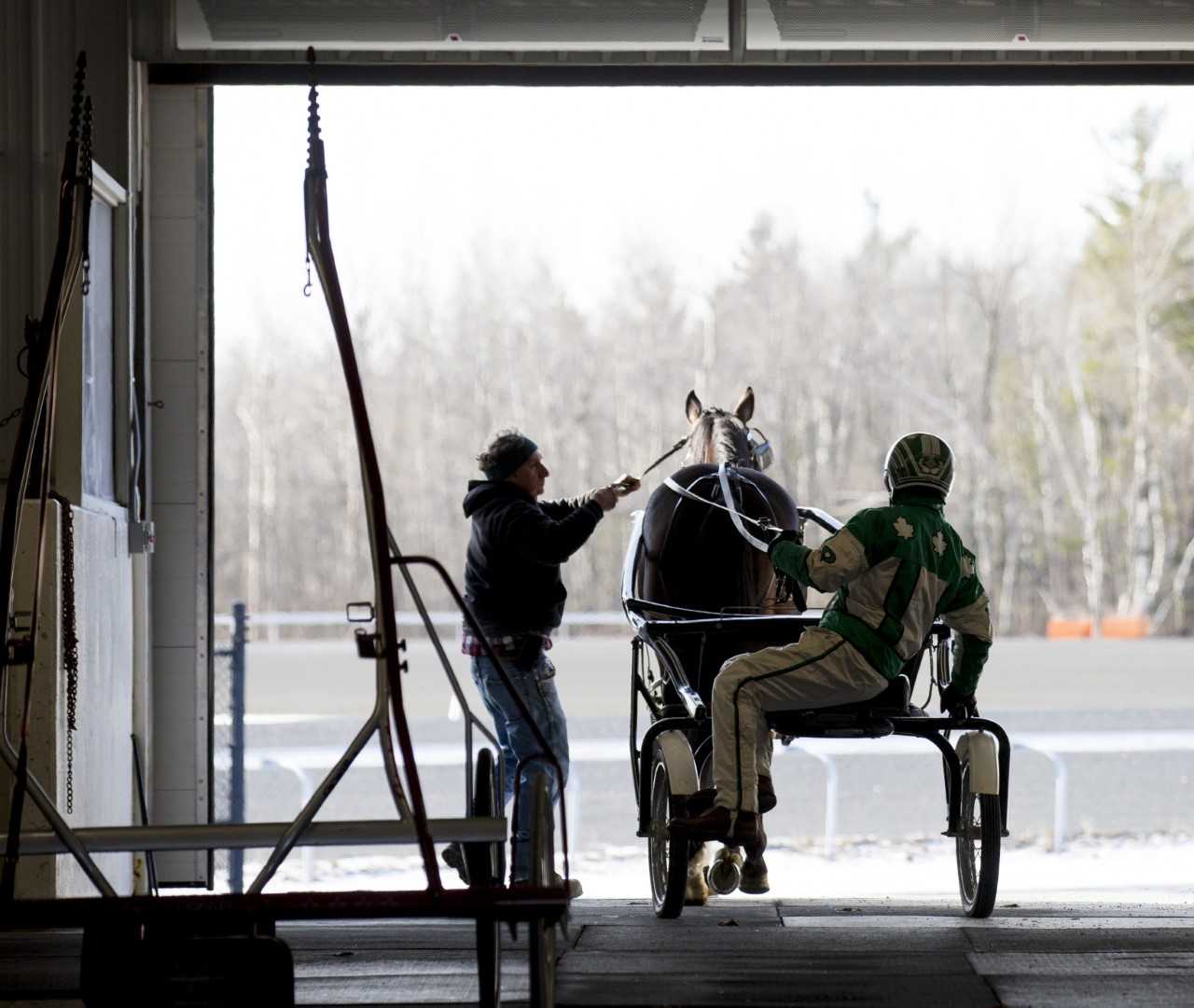 Buckley sees it all, including the opportunity to watch pacers and trotters speed by the grandstand as if they are just an arm's length away, as the start of something great.
"From a fan standpoint, to be up-close to the horses and have an experience in the race paddock where you can meet some of the drivers and trainers – Mohawk is second to none for that," she said. "That really is the magic. The horse and that experience you can't have anywhere else. The horse is obviously a big draw. The excitement of wagering on live racing and the great food is also part of the overall experience.
"Our big opportunity now that we are here full-time is that we can really market it as a regional entertainment destination and up the ante on our large events to attract more people to those events and all-year round. We hope we can grow the North America Cup (slated for June 16) year after year, as well as our great fall stakes lineup. We have a lot of events planned around our September stakes weekend. This year, we also have the opportunity to celebrate the Holiday season at Mohawk as well. We've got some plans around that time focusing on family, getting people to come out in the winter months."
The signs, literally and figuratively, are pointing to something special.
"Another big part of Phase 1 was the rebranding to Woodbine Mohawk Park," Buckley said. "We've updated a lot of the signage, but that will be done in phases as well. The building will have a fresh, new look when people walk in."
A building that will make racing fans, visitors and horsepeople feel right at home.
Said Buckley, "Everything we've done and everything that will be done – we'll do it all the best we can."
*
First post tonight is 7:30 p.m. On April 13 and 14, there will be food and beverage specials available.
For more, visit the official Woodbine Mohawk Park website at: www.woodbine.com/mohawk/