MILTON, August 27, 2021 – As Grand Circuit action kicks off this weekend at Woodbine Mohawk Park, veteran Ontario trainer Gregg McNair said he's thankful the most lucrative time of year has arrived.
"There were times this year when we didn't know if we'd be having them (due to the COVID-19 pandemic), so it's pretty nice that (stakes season is) here and we've got some horses in," he said.
McNair has five horses entered in stakes events Saturday (Aug. 28), including three sophomore pacing colts in the Somebeachsomewhere to be contested in two $86,000 divisions (races 8 and 11) — Stonebridge Rex (post 1) in the first division and Bettor Sun (post 1) and Jimmy Connor B (post 2) in the second division.
"They are all racing well, it just depends how they stack up against those other horses. There's a tough bunch up here. I don't say this because I'm racing in there, but there's a heck of a good bunch of three-year-old Ontario Sires Stakes (OSS) horses right across the board. There's 15 nice horses."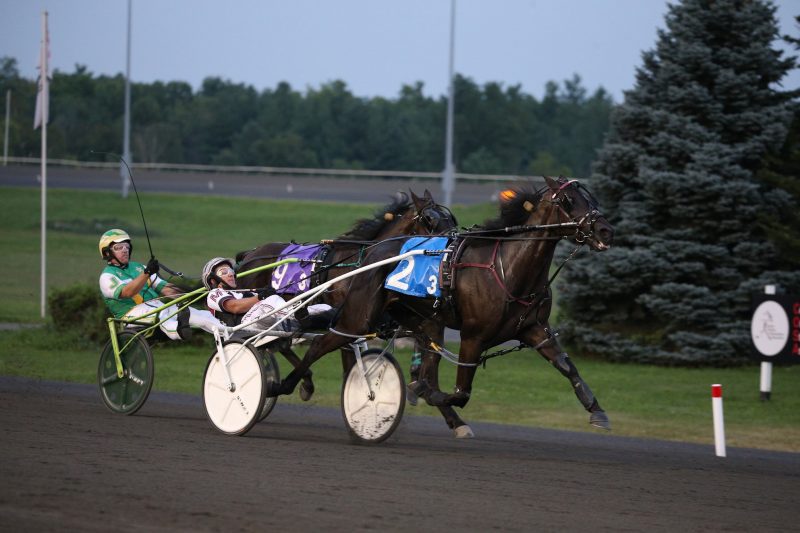 McNair pointed to the fact that Lawless Shadow has won both the $700,000 Meadowlands Pace and the $300,000 Max Hempt stakes in the United States but has yet to post a victory this year in an OSS race. Meanwhile, Bulldog Hanover has not left Ontario, yet, but has three Gold victories in 2021. Lawless Shadow is sitting out the Somebeachsomewhere, but Bulldog Hanover will race in the six-horse field that includes McNair's Bettor Sun and Jimmy Connor B.
"Jimmy Connor, he has the most speed out of the four of my colts — I've got one colt that wasn't eligible — but he's really erratic," McNair said. "He's a little tougher and you can't race him exactly how you'd like to drive him. He usually races right from the back of the pack or usually off the front end. You can't decide to leave with him, then make up your mind and then sit in the hole, he's makes it pretty hard. It's pretty hard to do that with him. When you start him up, he wants to go."
Two weeks ago, McNair took 2020 Battle of Waterloo champ Bettor Sun to race in the $300,000 Carl Milstein Memorial on the half-mile oval at Northfield Park in Ohio. The gelding finished fifth in a race won by Charlie May in 1:48.4.
"Looking back at things now, I almost wish he hadn't gone because that was a tough bunch and they went fast… We took him down because he'd only raced three times ever on a half-mile track, once at Flamboro and twice at Grand River, and he won them all," McNair said.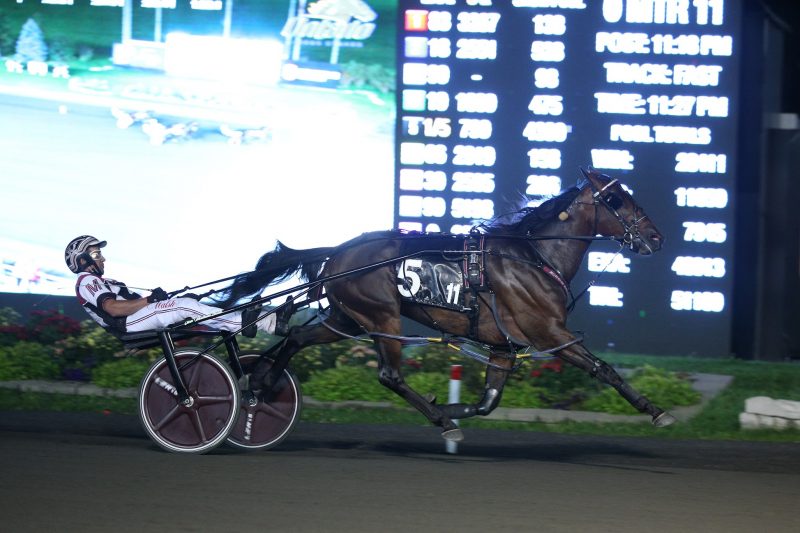 Both Bettor Sun and Jimmy Connor B are eligible to the Pepsi North America Cup which has its eliminations on Sept. 4 and its $1 million final on Sept. 11. Originally, the NA Cup was scheduled for its traditional June spot on the calendar, but a province-wide pandemic lockdown forced Woodbine officials to move the race to September. The delay has been something of a blessing for McNair's two hopefuls.
"Those two of mine, if it would've been in June we probably wouldn't even be talking about them, so they likely wouldn't have been going in (the NA Cup)… If you look at their lines when they started off this year, they weren't as good."
As for Stonebridge Rex, McNair said the gelding has required some work, but is racing better in recent starts, including a 1:49.3 victory last Friday (Aug. 20) in a $23,850 OSS Grassroots division at Woodbine Mohawk Park.
"Stonebridge Rex was running out badly down by the wire in a few starts and we've done some work for soundness issues and it ended up that he was bleeding a little bit and that was most of his problem, I think… He drove straight his last two starts. The vets have done a good job with him, trying to keep him going straight and then the Lasix helped him out," McNair said.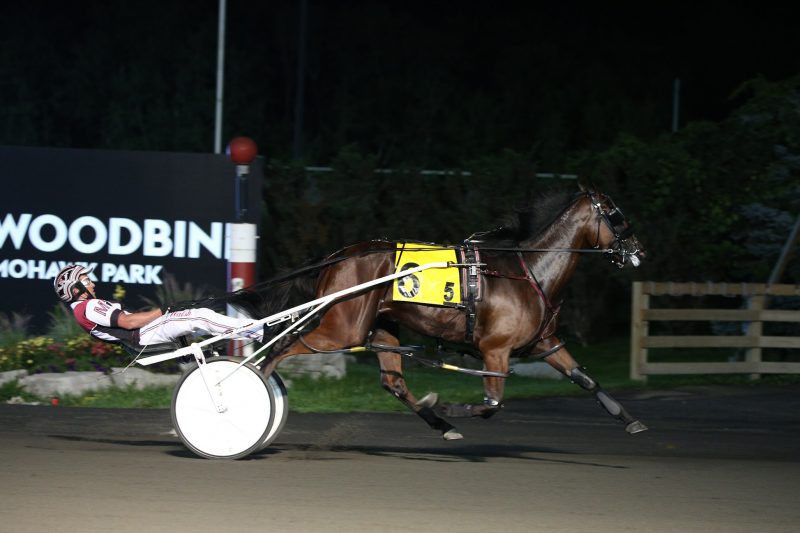 McNair also will send out trainees Spellcheck Hanover (post 9) in a lone $169,550 Simcoe test for 3-year-old pacing fillies and Fade Out (post 1) in the first of two $113,650 Eternal Camnation divisions.
The trainer said Spellcheck Hanover, who was third in her Eternal Camnation test at 2, is now racing on Lasix.
"Maybe that will help her a bit. She didn't draw well, but… she's a big mare and we just took a shot. There's quite a few stiff ones that didn't come up (from the United States). It's anybody's race, I think," McNair said.
Fade Out has been, "a bit of a surprise. She didn't do anything wrong all winter, but… she's a little better filly than I thought she might have been. She's kind of surprised me a bit."
A winner of nearly 2,500 races and purses of nearly $53 million lifetime, McNair said his sophomores are carrying a lot of the load this year.
"I'm disappointed with some of the 2-year-olds that didn't turn out as I thought they might, but these 3-year-old pacing colts they are probably better than I thought they might be," he said.
Post time for Saturday's Woodbine Mohawk Park card is 7 p.m.