MILTON, January 15, 2018 – The sport of harness racing lost an all-time great on Sunday (January 14) when Somebeachsomewhere succumb to cancer at age 13.
The legendary racehorse and stallion was a fan favourite with presence that may never be replicated. The energy and emotion "The Beach" created every time he stepped on the racetrack was like something from a Hollywood film.
Somebeachsomewhere made six starts during his two-year-old season (2007), winning all six in convincing fashion, including the Battle of Waterloo and Metro Pace. "The Beach" was named co-Horse of the Year in Canada for 2007.
The hype surrounding the powerful Bay was through the roof heading into 2008 and he didn't disappoint.
Somebeachsomewhere won 14 of 15 starts during his three-year-old season and left the entire racing world with memories to last a lifetime.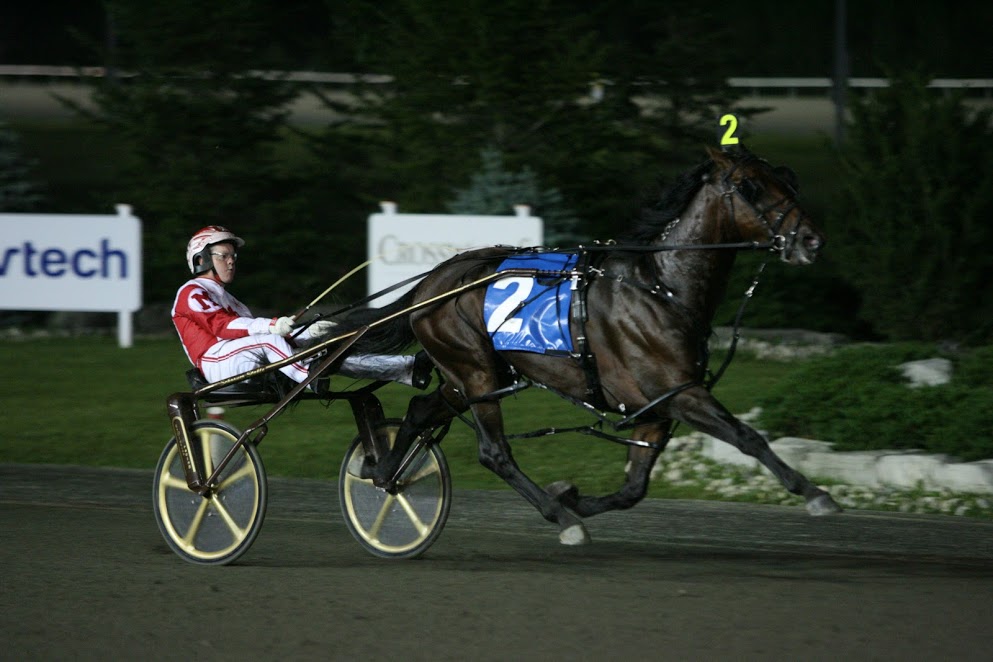 One of the most memorable moments during "The Beach's" three-year-old campaign was his jaw-dropping victory in the $1.5 million Pepsi North America Cup. A capacity crowd filled Mohawk Racetrack to capture a glimpse of Brent MacGrath's Mach Three colt winning Canada's richest harness race.
Many in attendance that evening will tell you they've never heard Mohawk or any racetrack as loud as it was when "The Beach" and his driver Paul MacDonell were storming home to another incredible victory.
Even in defeat, Somebeachsomewhere was a champion. His only loss came in the July 2008 $1 million Meadowlands Pace, when he was parked three-wide to the half in :51.4. "The Beach" would lose by a neck to Art Official in arguably the greatest performance that didn't end in victory.
Somebeachsomewhere followed his only defeat by winning his final ten starts.
"The Beach" showed versatility by winning two-heats on the same day to capture the Confederation Cup at Flamboro Downs, blazing speed by setting a World Record of 1:46.4 at Lexington's The Red Mile and determination by grinding through a rainstorm to win the Messenger Stakes at Yonkers.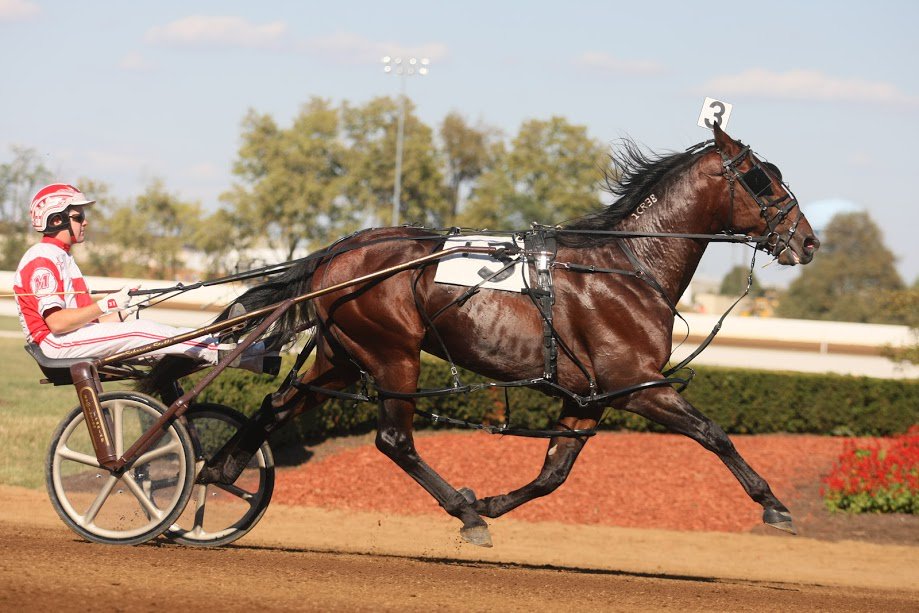 Somebeachsomewhere finished his career by winning the Breeders Crown at The Meadowlands on November 29, 2008.
"The Beach" ended his career with 20 wins in 21 starts, $3.3 million earned and a mark of 1:46.4. He was named 2008 Horse of the Year in the U.S. and Canada.
The memories and stories behind each start could be written into a series of novels, but the images of those starts also speak millions of words.
Take a trip back to 2007 and 2008 and watch each of Somebeachsomewhere's 21 starts plus his three-year-old qualifier.