By: Hayley Morrison for Woodbine.com
TORONTO, April 11, 2018 – Seemingly on the surface, a standardbred mare, a wiener dog and a mini pony don't have much in common.
One is built to run, one is meant to chill at home and the other one – the one that's not big enough to be a horse, but too big to be a dog – dresses up for holidays and occasionally prances around the track in his own set of mini-hobbles.
Setting aside their physical differences, the one element that unites all three is the fact that each acts as a loving companion to their respective family members. Interestingly, finding their prospective homes and solidifying a permanent place in the hearts of their owners, is a unique story in itself.
Lone Mystic, a standardbred broodmare happened upon her home, not by chance but rather based on a instinctive decision made by lifelong horseman Jody Jamieson when the two crossed paths at the 2008 Canadian Open Yearling Sale.
Jamieson recalls the day very clearly.
"The only reason I bought her was because I had a history with the family of this particular horse and when I went up to look at her at the yearling sale at Flamboro she actually licked my daughter's face and I thought 'Oh, there's a special omen," said Jamieson of Lone Mystic, who is a daughter of champion Camluck out of Mystic Mistress.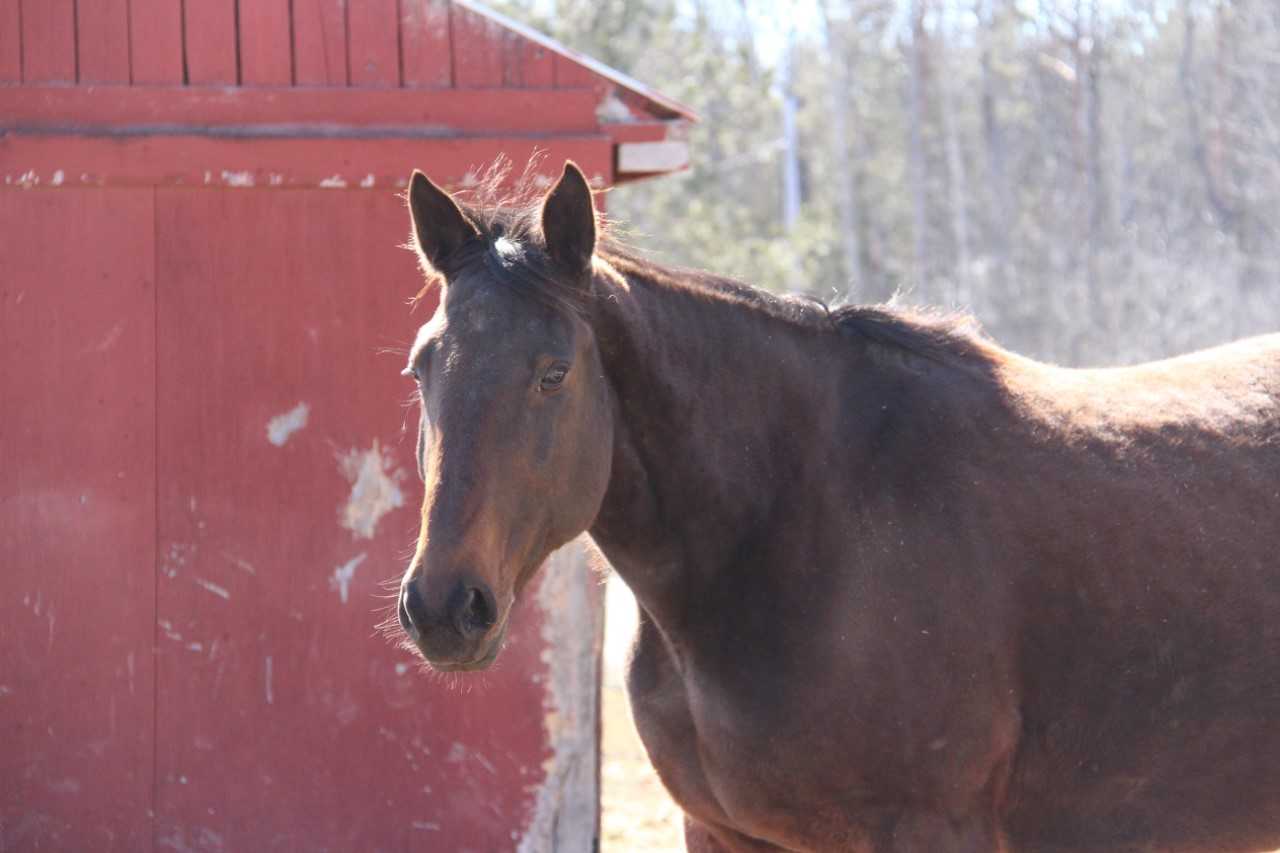 Jameison not only drove her sister Lucks Mistress to a successful racing career, winning north of $600,000, but also piloted her half brother Mystician to victory in the 2010 $1 million Metro Pace. Lone Mystic is also a full sister to Camystic, who has won over $700,000.
Banking on her bloodlines Jamieson was hoping that Lone Mystic would land herself in the winner's circle as well. However, unlike her siblings, she was not destined for the racing world and soon found herself transitioning into a new career as a broodmare at Jamieson's family farm in Moffatt, Ontario.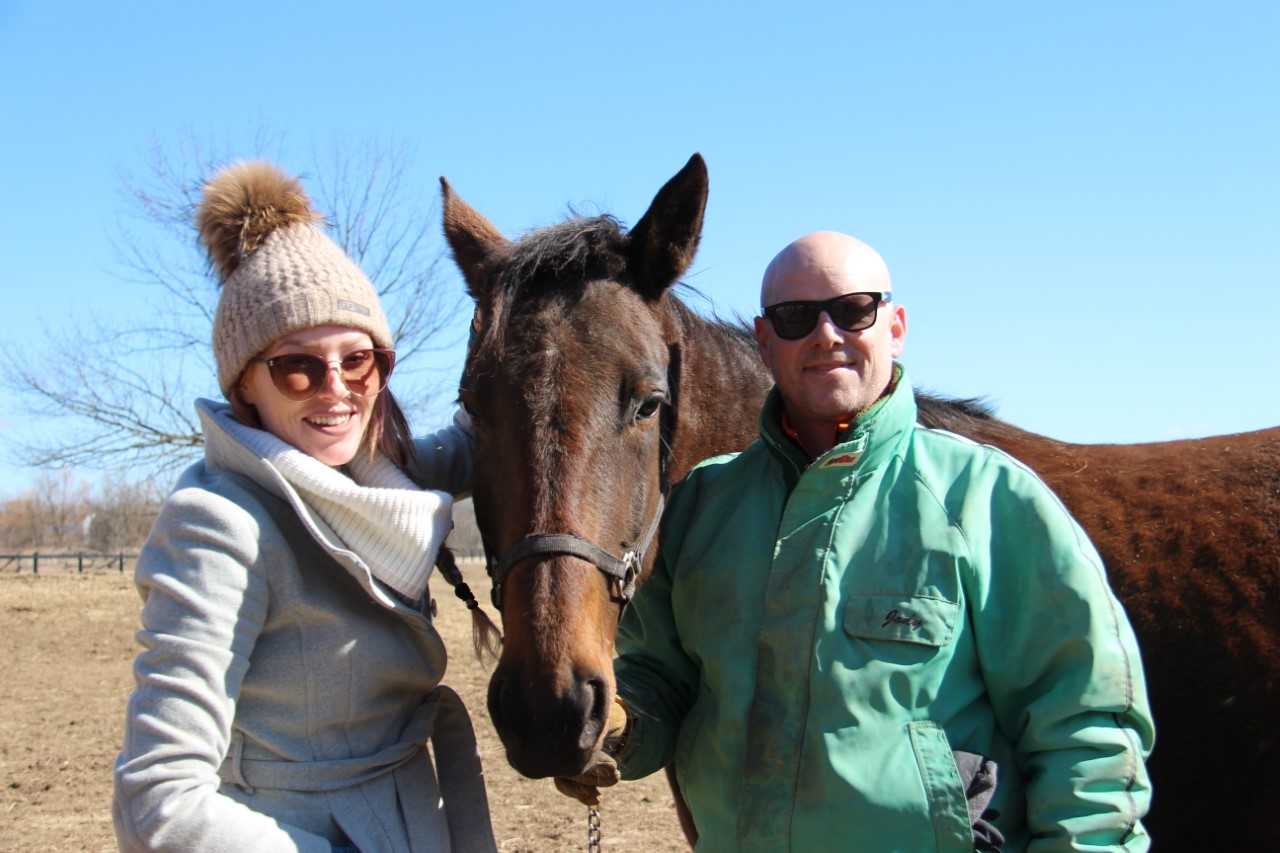 "Needless to say, we are still waiting for that omen to come through and she is coming up on her fifth baby."
For the last decade, the broodmare has gone by the name Angel Pie, fondly nicknamed by Jamieson's daughter Hailey.
"I actually tried to change her name legally to that as a broodmare but she'd already been registered when she was in foal, so I couldn't."
Regardless of her title, 'Angel' is enjoying life on the farm and continues to bring joy to the family.
"My kids love all the babies she's had – she throws a really beautiful colt or filly. Usually they are pretty friendly after the first month of settling into their surroundings."
—
While racing was not in the cards for Lone Mystic, harness driver James MacDonald and his wife Jenna stumbled upon Tank, who not only become their beloved family pet but quickly found his stride on the track.
"We just wanted to get a dog three or four years ago and we ended up buying a miniature wiener dog. He is a great little dog and he just happened to be a year old when they came out with these wiener dog races at the Grand River Raceway. So we started training him a little bit at the barn and the rest is history," said James MacDonald of his four-legged buddy, Tank.
A force to be reckoned, Tank notably won the 2016 Ren's Pet Depot Wiener Dog Derby at Grand River Raceway in Elora, Ontario. Last year, going off as the 3-1 betting choice he was narrowly defeated by 7-2 shot Mustard.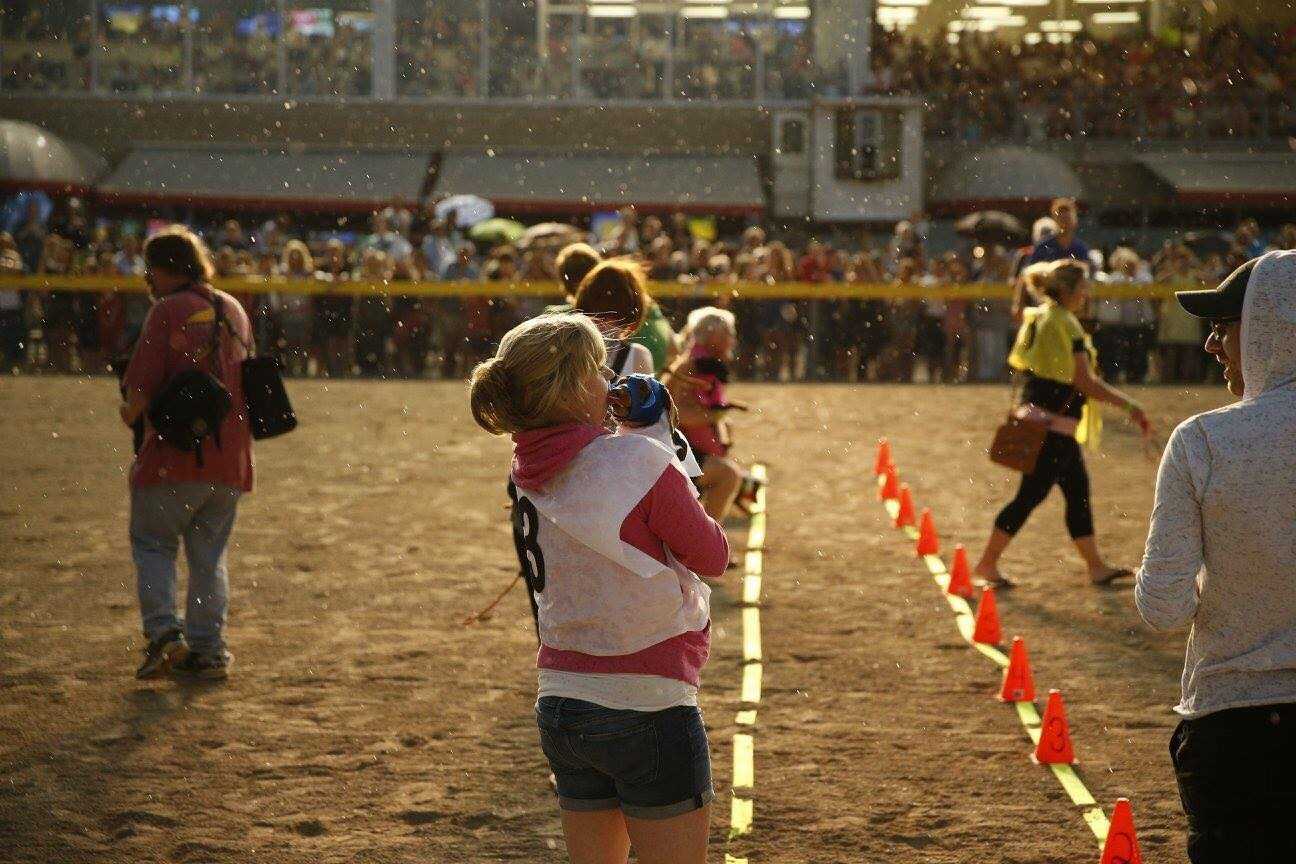 While MacDonald is well versed in terms of racing standardbreds, he took a different approach to preparing his doxie for the track.
"I would go to one end of the shedrow and my wife would go to the other end and just let him pace, well run. I guess he doesn't pace. Or my buddy would hold him and he would just bolt like every time and just give him a treat at the end."
In lieu of his prior training, the MacDonald's remain confident that Tank can make a resounding comeback this year.
"In 2016, that was when Johnny McKinnon and I had a bunch of horses together so (Tank) was at the barn everyday and we were training him all the time. Last year we didn't have any horses together so he wasn't going to the barn and he was just staying at home on the couch," said MacDonald.
"We kind of took it for granted and thought it was in the bag. He performed really well but just didn't win. This year he will be ready."
Despite being small in stature, the wiener dog landed himself a mighty and somewhat formidable name when he entered the MacDonald household.
"It was kind of a buddy's idea, because when you first come into the house and then you just say 'watch out for Tank,' or yell up 'settle down Tank,' or 'be careful of Tank' and then you see this tiny little miniature wiener dog come running and it's kind of funny."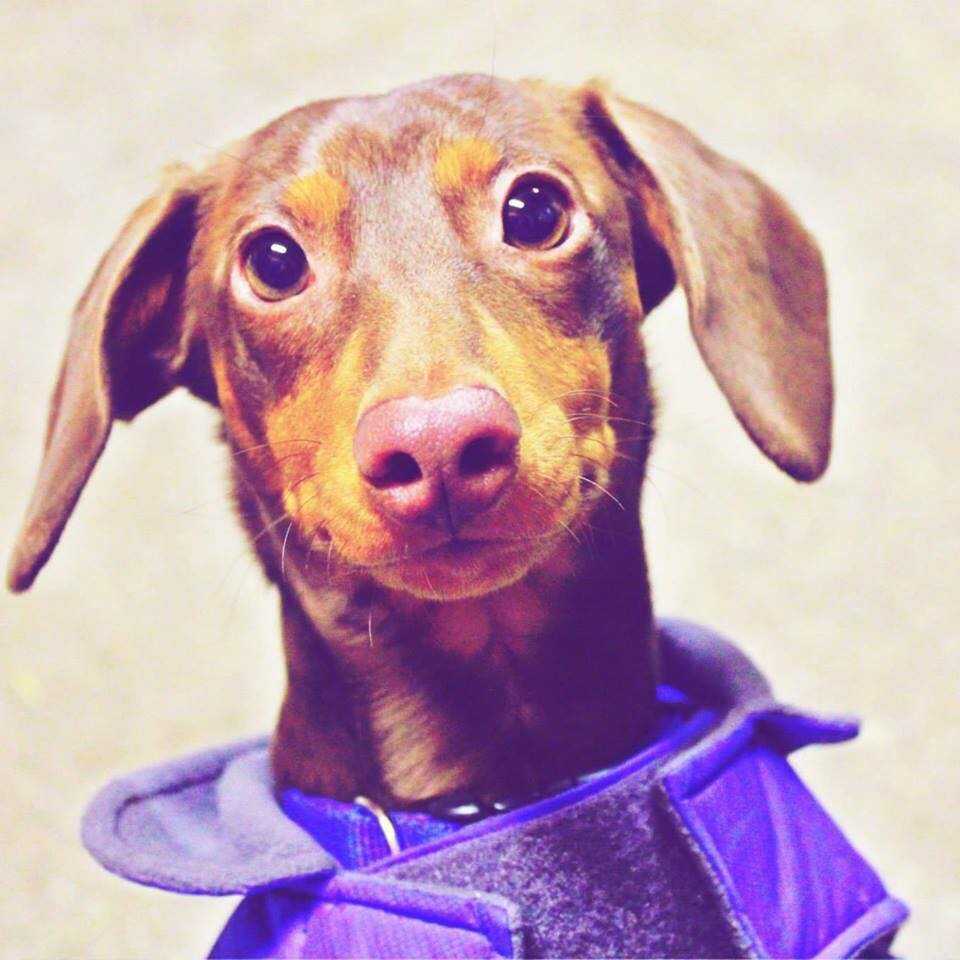 While a possible rematch between Tank and Mustard is looming, the MacDonald's are more than content knowing they've got a four-legged friend to share their lives with on the track and at home.
"He is just a great dog. He loves to cuddle and gets under the blankets and he is just a really fun dog to have."
—
Another contender that you might have seen on the track, slightly more seasoned and sulky in tow, is a mini pony by the name of Mullingar. Owned by Debi O'Brien-Moran, Mullingar has been part of her four-legged family for a better part of the last decade.
O'Brien-Moran crossed paths with Mullingar 13 years ago when she was looking for a companion animal for her standardbred mare Clonlara T.
"I had the broodmare that I owned when I was actually racing her and she needed to be outside, but if she was out alone she would get hurt and if she was out with another horse she would always get hurt. So I went to Kitchener, and he was a wild stallion and I bought him by the pound."
Once gelded, Mullingar became a companion for Clonlara T.
However, Mullingar has increased his roles over the past several years and even embraced his inner racehorse.
"I think he ran eight races, then the last two years I got a lot of the tracks to have a race for the kids in a double seat jog cart driving the minis on the trot. Anthony MacDonald's girl won with him last year. She is six and she won her first race driving him," said O'Brien-Moran who has raced Mullingar at Clinton Raceway, Kawartha Downs and Grand River Raceway.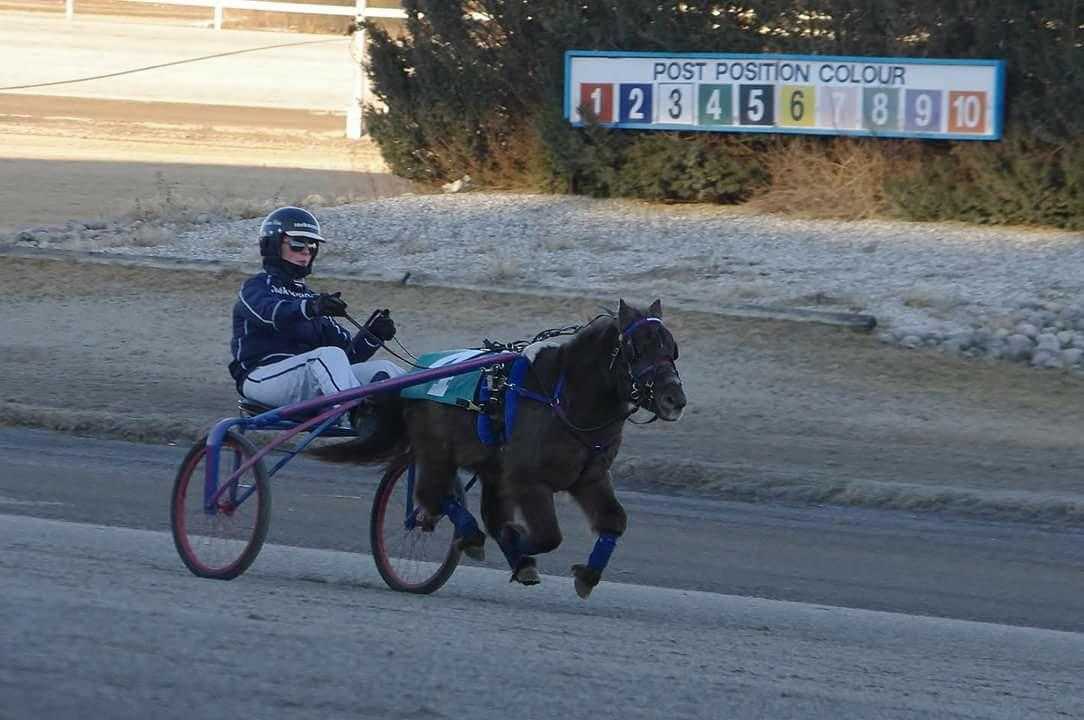 Featured prominently in several albums on her Facebook page, whether he's warming up on the track, costumed from head to hooves for Christmas, or simply with Moran's little puppy perched on top, it's easy to see the mini pony has cemented himself into his family's daily lives.
"He is so cute and he is good for anything. We have brought him here and dressed him up for Halloween and put him in the race office and he stood there with his pirate patch on and one leg and he will do whatever you ask him. Anthony's daughter shows him too. We dressed him up as a ballerina last year and she won best costume prize. He'll just do whatever you ask. All the kids come to see him at the farm all the time."