The accomplished six-year-old is the epitome of girl power, star power and horsepower.
Don Beatson beams at the very mention of her name, a most appropriate one for an equine athlete with an abundance of exceptional talent and a penchant for top-shelf performances against any competition.
So Much More, offered Beatson, the man who proudly holds the reins as her trainer and co-owner, became much more than he had ever anticipated.
She is, noted the veteran horseman, the epitome of a high-performance athlete, one who thrives on competition, revels in reeling in her rivals, and being the first to cross the wire.
"The first thing that comes to my mind is her heart," said Beaton, who was born in Granton, Ontario (about a 30-minute drive northeast of London). "No matter how everything unfolds in a race, she doesn't get fussed, she doesn't give up, and she just keeps on going. She has a lot of things going for her."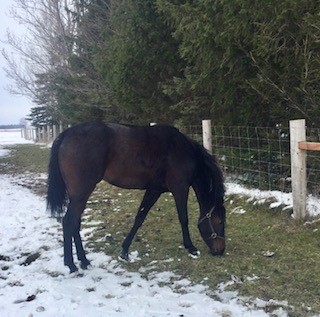 That would include an enviable stat sheet.
In 97 career starts, So Much More has posted 44 wins and 76 top-three finishes to go along with $876,008 in purse earnings. On Friday night at Woodbine Mohawk Park, she won her third straight start, all coming in the Fillies and Mares Preferred ranks.
Bred by Doug MacPhee of New Haven, P.E.I., the daughter of Big Jim was originally entered in the 2017 Atlantic Classic Yearling Sale but failed to sell after her reserve price wasn't reached.
So Much More was then put under the tutelage of Tom Weatherbie in Prince Edward Island to begin her racing education. In nine engagements as a rookie in 2018, the bay crafted a mark of 4-4-0 and won two stakes. Her runner-up efforts came against Magical Mistress, who was undefeated in 12 starts in her first campaign.
Soon enough, it was So Much More who would stride into the spotlight.
At three, she netted the natural hat trick to launch her sophomore season. MacPhee subsequently listed the budding star on the Standardbred Canada Horses For Sale Board, but without an asking price beside her name.
Beatson, who had been keeping tabs on So Much More's successes, stepped up, along with his son Kenn and grandson Cole England, and ponied up $50,000, which MacPhee accepted.
The primary goal for Beatson, at the time, was to campaign a filly who would be competitive in the Ontario Sires Stakes Grassroots division.
As it would turn out, So Much More had a different plan in place.
If Beatson had any question marks as to whether she would live up to her name, the smooth-gaited pacer provided an answer in the form of exclamation points.
In her first eight starts with Beatson, So Much More posted six victories and finished second twice.
In 2019, So Much More climbed through the conditioned ranks at Mohawk in October and November, before she lined up for the Fillies & Mares Preferred Handicap Pace on November 15, where she was third. A brief drop down in class brought her back to the Preferred, where she got the better of more seasoned rivals courtesy of a 1:51.3 victory.
At season's end, she had gone 15-3-2 with $227,347 in purse earnings.
So Much More hasn't slowed down a bit since, regularly outpacing some of the best fillies and mares at Woodbine Mohawk Park. She's also bested the boys on numerous occasions, serving weekly notice she's one of the sport's most consistent and versatile talents.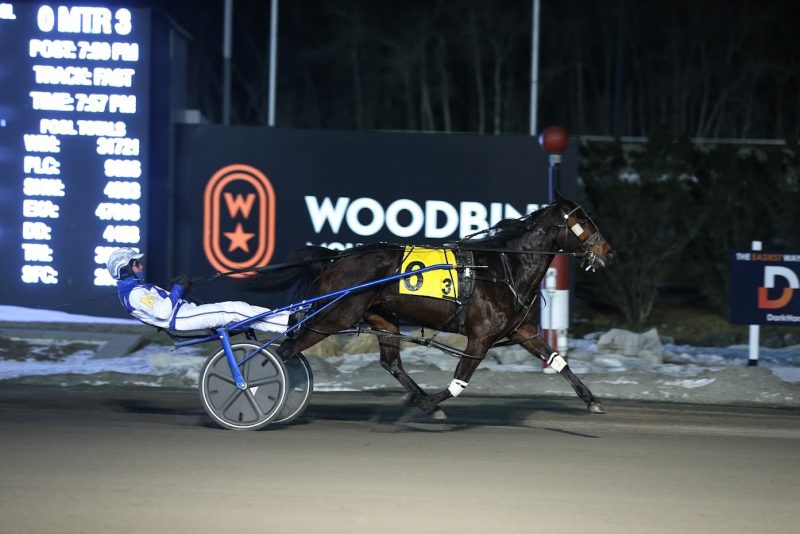 In 2021, she took her speed badge of 1:49.2 on October 1 at Woodbine Mohawk Park.
"We get a big kick out of it when she beats the boys," said Beatson. "She likes to race, she likes to take on anybody, and she likes it when she's the one who gets the win."
Whether it was during her days flashing signs of greatness in the OSS Grassroots ranks or chasing OSS Gold glory, testing her mettle on the stakes stage, or these days, matching strides with top-notch Preferred competition, So Much More is very much still at the top of her game.
Beatson, who has amassed 914 career training wins and over $4.3 million in purse earnings, is convinced his beloved pacer, who's known as 'Sophie' to her connections, understands her talents.
"She loves it when she passes another horse. I definitely do believe she's aware of what she's doing out there, that she feels something when she wins. She gets keyed-up a bit before the race, but afterwards, she's right back to being relaxed. It's like an athlete getting ready for the big game. She gets pumped in the minutes leading up to the moment, but then she is calm and collected once it's over and ready to move on to the next challenge. I also don't think she minds getting her picture taken after she's won. She knows she's done something special."
So Much More also strikes a commanding pose in the Beatson barn, which is home to three other horses.
"She has a bit of dominant streak in her. You can't let another horse out with her. She's the boss. There's a pony here at the farm, and that's her buddy, but other than that, she calls the shots. She's the leader."
Not a day goes by when Beatson doesn't marvel at So Much More and the journey that brought her into his life.
"When something like this happens to you, it's an amazing feeling. You feel privileged to be around such a great talent. She loves what she does, and we love watching her do it."
If Beatson were to liken So Much More to an accomplished athlete, he'd go with a golden group of on-ice stars who are currently on top of the hockey world.
"She reminds me of those great players who just won gold at the Olympics," he said, in reference to the Canadian women's ice hockey team that stood atop the podium at the Winter Games in Beijing this February. "They have that same drive, heart, skill and determination I see in So Much More."
Beatson, who trained veteran campaigner Monster In Law to several highlights over a long and prosperous racing career which came to a close in 2020, hopes there are more gold medal moments ahead for So Much More.
He's grateful to have his son and grandson along for the drive.
"That's what makes this so special. It's hard to put in words, but it's quite something to have them be part of all this."
Part of something that Beatson had never anticipated.
"We thought we'd buy a horse who would be eligible for the OSS Grassroots and be okay there. But she's better than we ever thought."
Does that mean Beatson is okay with being off target about So Much More's potential?
"She was right, and I was wrong," he said with a laugh. "But I'm okay with that. She proved to us what she's all about."
That she is, in every sense, so much more.
Chris Lomon, Woodbine Communications