June 1, 2021 – Mike Saftic takes a brief moment to mull over the question. He'll have to wait a little while to get his answer.
A member of the Woodbine Mohawk Park driving colony for over three decades, Saftic, who has nearly 5,400 career victories to his name, has never been the type to tout past successes.
Not when there are still races to win and big stakes races to chase.
The horseman whose driving colours are adorned with maple leaves has one particular event on his radar for 2021.
"I'm excited about getting back to racing again. Maybe I can win the [$600,000] Maple Leaf Trot [on September 4 at Woodbine Mohawk Park]. I haven't won that race yet, so that would be nice to say I did get one."
On this day, Saftic is heading home after a morning of qualifiers at Mohawk held on a wet and windy morning. But not even mud in the eye, literally, and driving rains have dampened the veteran reinsman's enthusiasm.
After all, being back on the racetrack, regardless of the trying conditions, is a welcome scene for Saftic and horsepeople across the province.
"It felt good getting back in the bike again. It was a really nice feeling. Obviously, it wasn't great weather, but I think everyone knows that these qualifiers mean we're getting closer to returning. So, when you're out there, you feel the adrenaline pumping and it gets you excited about racing again."
The Sudbury-born Saftic is looking forward to lining a horse up behind the gate for the first live dash at Mohawk since COVID-19 halted racing throughout Ontario in early April.
"I really am excited about getting back at it. Before this pandemic, I was kind of thinking about slowing down and taking some time off. But COVID forced you to do that, and now, you can't wait to get back out there. It's been such a way of life for so long that you don't take for granted how meaningful it is to be part of this industry."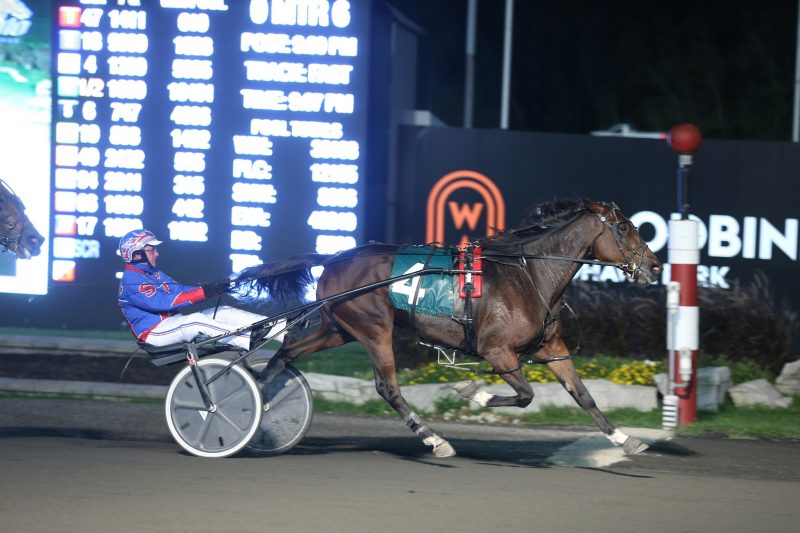 While he'll have less horses competing on the racetrack than the majority of his contemporaries at Mohawk, Saftic is eager to see how things unfold for some of his younger trainees.
Working with rookie pacers and trotters continues to be a cherished part of his racing life.
"I don't have a whole lot coming back from last year, but there are a couple of young ones that I'm looking forward to seeing how they develop. I don't have that so-called 'big horse,' but hopefully, there will be some of those young ones that step up and give you some memorable wins.
"The older you get, you learn to appreciate the young horses more and more. You get to teach them and guide them along in their career. You teach them and they teach you. It's a scenario where you and the horses learn something all the time. There really is something special to be part of a developing a young horse."
It's one of many reasons why Saftic, whose career-best total for wins in a season is 246 in 2000, and highest-earning campaign is $6.7 million in 2002, isn't quite ready to hang up his colours yet.
Although the plan was to gear things down a few years ago, it hasn't quite panned out that way.
Not that he's lamenting the situation.
"I've been thinking of slowing it down for a little bit now. But you just do it for so long that you realize how much you enjoy it. During the pandemic, it's made me look back on some of the great horses you've had the good fortune to drive. You appreciate them in the moment, but you really appreciate them now, the older that you get. But you know, this industry, it's never been like work for me. Here I am, we just qualified in the rain and the mud, and I'm still in a good mood because a couple of trotters looked really good out there."
Perhaps one of them could provide Saftic, inducted into the Sudbury Sports Hall of Fame in 2016, with a triumph in the Maple Leaf Trot.
It would be a welcome headline for him to read.
"There you go… Saftic wins the Maple Leaf Trot," he offered up with a laugh.
Odds are 1-9 that he'll give it his best shot.
– By Chris Lomon