Each week, a familiar Woodbine Mohawk Park horseperson will step into the spotlight to answer a handful of fun, offbeat questions, while giving readers a unique perspective into their personality on and off the racetrack.
Chad Rozema is a racing analyst and journal author, who has worked as an on-air commentator for both Standardbred and Thoroughbred broadcasts for Woodbine Entertainment. A lifelong racing fan, he began his career as a commentator with HPItv in 2007.
You get to own a Standardbred. What do you name it?
"I'd go with Serenity Now. I've always thought of that if I ever do get to raise one and name it. Obviously, it's named after my favourite Seinfeld episode. Not that it would be too much serenity on the racetrack if the horse isn't performing well. But I think that would be a great name. I don't say that during a break in the broadcast, but there have been times in my life where I've done the Frank Costanza, arms-in-the-air 'Serenity now!' thing."
You get one celebrity guest-host (actor, celebrity or sports personality, past or present) for a night on the broadcast. Who do you choose and why?
"I'm going to do you two better and give one for each category. Back to the Future is my favourite movie of all time, so for the actor, let's go for the good old Canadian boy Michael J. Fox. He'd be fun. As for celebrity, I'd love to have Frank Sinatra on there. He would have more stories to tell than Randy Waples. Peyton Manning would be my sports personality because he is simply the best and he's fun. He's got a great sense of humour."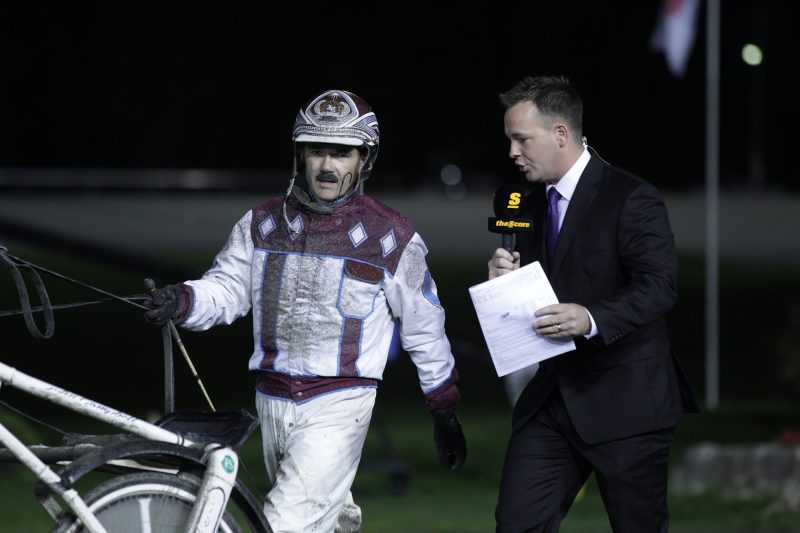 What song do you start with on karaoke night?
"It would be a duet with my wife and we'd go with the classic, Islands in the Stream. We're going to bring it back. We could do that [dressing up as Kenny Rogers and Dolly Parton]. I can see that happening. Why not? I would like to say I have the better voice – my wife doesn't sing that often and I do – and I love singing Christmas songs. But believe me, no one wants to listen to it."
You get to appear on any game show. Which one and why?
"I have to go with The Price is Right for a couple of reasons. That's the first one I remember. I don't watch game shows, but growing up, I can remember as a kid being home in the morning, either with a babysitter or my mom, and it was always on. You grew up with Bob Barker. If he could come back for just one night, I would love to appear on an episode. I'm an avid shopper, I'm Dutch, so I know how to sniff out those good deals. I think I've done enough research to know what those prices are."
You get front-row treatment for any sports event. Where are you at?
"That's an easy one… final round of the Masters at Augusta. I'm convinced that's what Heaven would feel like."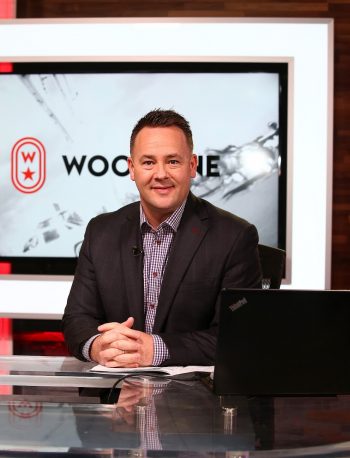 Woodbine Communications