70 remain eligible to Pepsi North America Cup
MILTON, April 23, 2018 – Woodbine Entertainment today released the 70 three-year-old pacers still eligible to this year's Pepsi North America Cup following the April 15 sustaining payment.
A total of 79 horses were originally nominated to this year's Pepsi North America Cup. The first sustaining payment (March 15) saw just four horses drop out, while the most recent payment (April 15) reduced the number of eligible horses by just five.
Lost In Time and Stay Hungry, last season's award-winners, continue to headline the group of 70 eligible three-year-old pacers. Both standouts are Pennsylvania Sired and reported to be aimed towards competing in a PASS (Pennsylvania Sires Stakes) event on May 21 at Pocono.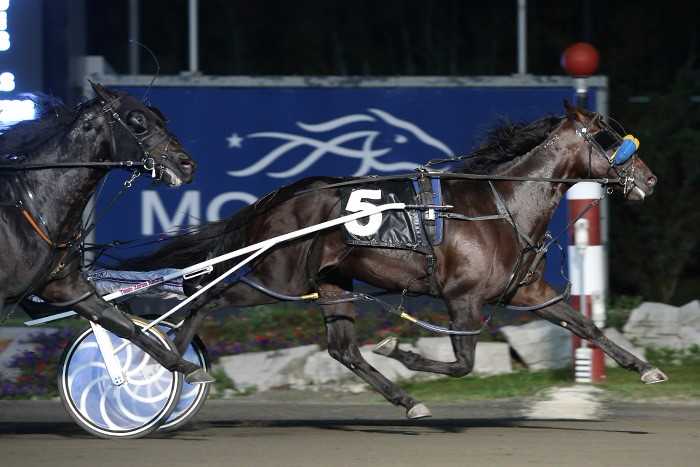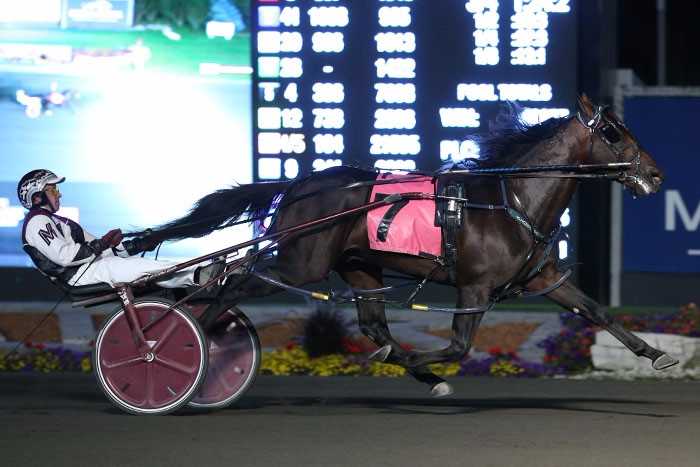 Lost In Time is trained by Jimmy Takter, while Stay Hungry is trained by Tony Alagna.
The last week saw many Cup eligible horses qualify and it's expected many more will resurface this coming weekend.
As of April 24, 43 of the 70 eligible sophomores have either raced or qualified in 2018.
Sires Stakes competition will be the route many Cup eligible horses take in preparation for the Pepsi North America Cup eliminations on June 9.
Here is date and location for the first Sires Stakes event in each State/Province with a Cup eligible:
Pennsylvania (33 eligible) – May 5 at The Meadows
Ohio (4 eligible) – May 6 at Miami Valley
Ontario (18 eligible) – May 20 at Flamboro
Indiana (3 eligible) – May 25 at Hoosier
New York (12 eligible) – May 28 at Vernon
This year's Pepsi North America Cup will be the 35th edition of Canada's richest harness race. The $1 million race will take place on Saturday, June 16 at Woodbine Mohawk Park.
Tickets to this year's Pepsi North America Cup can be purchased through Ticketmaster.
Check out the Replays of Stay Hungry capturing last season's Breeders Crown and Lost In Time winning the 2017 Metro Pace.
Horses eligible to #NACup
ALWAYS BET DE GREY
AMERICAN HISTORY
ATOMIC SEELSTER
AVALON HANOVER
BABES DIG ME
BACKSTREET SHADOW
BEACHIN LINDY
BIG TALKING MAN
BURNING MIDNIGHT
CALIFORNIA CRUISIN
CAM I AM
CAPTAIN DEO
CASIMIR RICHIE P
CHOCOLATE SWIRL
CINNAMACK
CLOSING STATEMENT
COURTLY CHOICE
DECLAN SEELSTER
DONE WELL
DORSODURO HANOVER
DRAGON TIME
FASHIONONTHEBEACH
GD WESTERN JOE
GHOST DANCE
GRAND TETON
HAYDEN HANOVER
HITMAN HILL
HUDSON PHIL
JIMTASTIC
JUSTWIGGLEIT
KARPATHIAN KID
KWIK TALKIN
LARRYS PETROCK
LATHER UP
LEVIS DAY
LOST IN TIME
MACADOODLEDOO
MAJOR AUTHORITY
MISSION THREE
MISTER MOJO RISIN
NUTCRACKER SWEET
ODDS ON LAUDERDALE
PEDRO HANOVER
PHIL THE THRILL
POINTS NORTH
PRO BEACH
ROOTIN TOOTIN
SCOUTS REPORT
SEEING EYE SINGLE
SHADOW MOON
SHNITZLEDOSOMETHIN
SOMETIMESAWINNER
SPORTS LEGEND
SPRINGSTEEN
ST LADS NEPTUNE
STAY HUNGRY
SUMMER TRAVEL
TALBOTCREEKWHISKEY
THOMAS B HANOVER
TOPVILLE OLYMPIAN
TORRIN HANOVER
TRUMP THAT
TURBO HILL
TWIN B TUFFENUFF
VENOM
WES DELIGHT
WESTERN PASSAGE
WHATSTROUBLNUROCKY
WHEN YOU DANCE
WHOS BETTER
Total Nominations: 79
Horses Sustained after March 15: 75
Horses Sustained After April 15: 70