MILTON, August 22, 2018 – Hambletonian champion Atlanta is set to return to action following her historic victory in this Friday's $136,000 Casual Breeze Stakes at Woodbine Mohawk Park.
The Rick Zeron trained three-year-old filly won't be able to ease back into competition, as she will dance with nine rivals, including Hambletonian Oaks champion Manchego.
The Casual Breeze will be the first meeting of the season between Atlanta and Manchego, a matchup racing fans have been anxiously waiting to see.
Atlanta has been enjoying well-earned relaxation since becoming the first filly in 22 years to capture the Hambletonian. The daughter of Chapter Seven had an adventurous Hambletonian experience, finishing second in the first-heat after setting unheard of fractions and then coming back to wire the field in the $1 million final.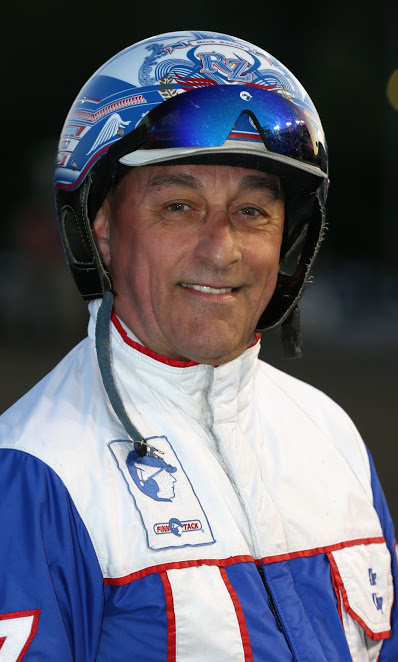 Capturing the Hambletonian guarantees a trotter's place in history, but Atlanta's bounce back performance following her draining first-heat will go down as one of the most memorable performances in the history of the event.
"She came out of the Hambletonian really good," said Zeron Monday evening ahead of the Casual Breeze draw. "She dove right into her feedbox the night we brought her back home from The Meadowlands. She's Atlanta, she just does her own thing and we just jogged her up for a week and gave her a little down time."
The magnitude of winning the Hambletonian has been striking Zeron in stages and he expects it'll continue to sink in over time.
"It's there, but it hasn't really sat me down in the chair yet. It's a big feat for the girls to beat the boys, so I was very happy about that."
Atlanta returned to Zeron's Ontario barn on August 12 to prepare for a stretch of stakes action at Mohawk Park, beginning with Friday's Casual Breeze.
"We trained her up pretty good last Saturday and we'll train her again on Wednesday morning," said Zeron. "I'll go with her myself and see how she is. We're expecting Atlanta to show up like she always does."
The return to Grand Circuit action at Mohawk Park is full-circle for Atlanta, who's first stakes victory came nearly a year ago on August 31, 2017, kicking off a tremendous run that continues today.
"I always saw something in her as a two-year-old," recalled Zeron. "Courtney Hanover was always better than (Atlanta) was, but as the year progressed Atlanta stepped over Courtney.
"When she won the Champlain she was really good and then we sent her over to Vernon Downs and she won in 1:54 out of the eight-hole, mile in front, and that's when I said, 'She's got it now, she understands what she has to do.'"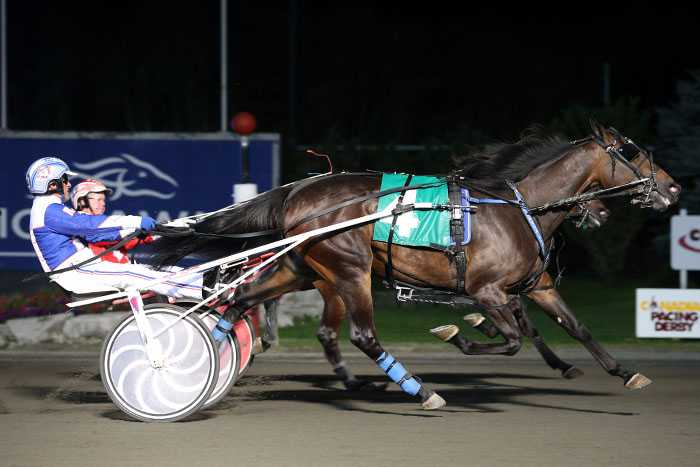 Atlanta's two-year-old season saw her win four of 10 starts and earn $135,075. Her sophomore campaign has been nearly perfect with six wins in seven starts and earnings of $703,234.
The ownership group of Atlanta consists of Rick Zeron, Crawford Farms, Holland Racing Stable, Howard Taylor and Brad Grant.
Zeron has the Elegantimage Stakes on September 15 as his next big target and isn't lacking opportunities to race Atlanta at Mohawk Park over the next four weeks.
"We got the Casual Breeze, the week after the Simcoe and then the Elegantimage elimination and final," said Zeron. "We'll probably go week by week. I'll speak to Scott about it and we'll make a decision where will race her for four-weeks or we'll give her a week off in between."
Atlanta will start from post-three in Friday's Casual Breeze, while Manchego has drawn post-eight.
Zeron doesn't have any plans currently to face the boys once again. This year's group of three-year-old trotting fillies has been deemed the deepest in years and many intriguing battles appear ahead for Atlanta, beginning with Friday's start against Manchego.
"I don't think I have to go back against the boys," said Zeron. "She's beat the boys and won the holy grail, there is nothing bigger than the Hambletonian."
Zeron has full confidence in Atlanta to continue her outstanding season. The veteran trainer is excited for the battles ahead and isn't worried about any outside noise.
"I don't really criticize or comment or boast up on Atlanta or whatever it is. I just let Atlanta do her talking on the racetrack and everybody else in the newspapers."