MILTON, December 23, 2021 – Chantal Mitchell is willing to wait until Boxing Day to see if Awesome Hill can put a bow on the Niagara Pacing Series' final.
Trained by Mitchell for owner/breeder Tom Hill, Awesome Hill will go after her third straight score and the biggest win of her career in the $33,600 Niagara.
The daughter of Sunshine Beach-Taxi Fare Hanover arrives at the final off a pair of impressive efforts in the $18,000 opening legs of the series for three-year-old pacing fillies that are non-winners of $60,000 lifetime as of October 31.
"She was training really well and then she hurt herself," started Mitchell. "So, that's why she missed some more time. We started her back and all these series popped up that she happened to fit. She's kind of had a very rushed schedule, so I'm very happy with the progress that she's shown over a short period of time."
On December 10, Awesome Hill, who was ahead by 2 ¼-lengths at the stretch call, carved out a final panel in :26.4 en route to a 1 ¼-length triumph in 1:54.,1 in an opening division of the Niagara.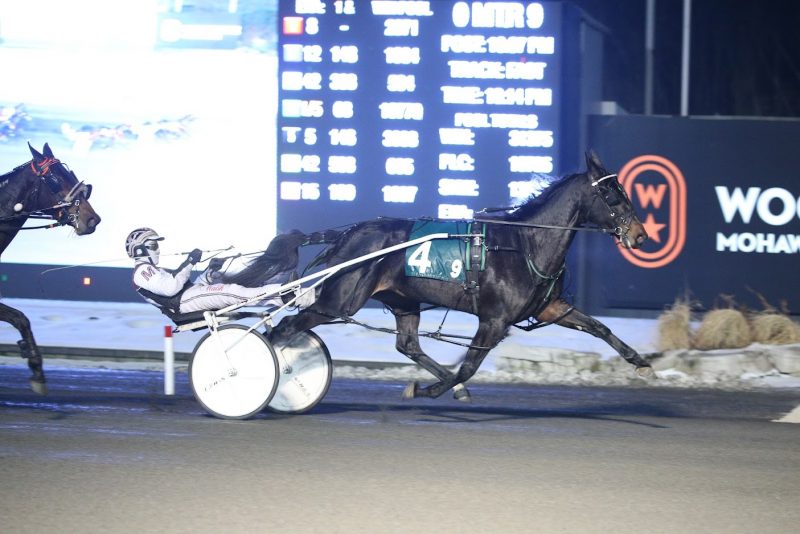 One week later, she was 5 ¾-lengths on top at the stretch pole, going on to post a 1 ¾-length victory in 1:53.1, a personal-best mark.
Mitchell was impressed by both performances.
"She got home really well in both races. This past race, when she stepped away from them in the last turn, Dougie [McNair] said, 'I just spoke to her and she was off.' She was opening up on them, and she was just gearing down as she was crossing the wire. That was nice to see.
"He could have let her just keep rocking and she could have won by more, but then you are emptying the tank for this week. I was happy with the way Dougie drove her, where he was essentially gearing her down as they crossed the wire and keeping her energy for this week. I was kind of shaking my head when they came off the turn and saw them going off. 'I thought, 'Alright, slow down.' And then he did. It was like he heard me."
Awesome Hill will now face nine rivals in the final, slated as race 10 on Sunday's 13-race afternoon card, with the first post set for 1:00 p.m.
With two straight wins and nine straight top-three finishes to her name, Awesome Hill is at the top of her game heading into her December 26 test.
Mitchell, two wins shy of 250 for her career, believes her filly is up to the task in pursuit of the natural hat trick.
"I'm expecting Dougie to drive her confidently like he has been. I don't see any reason for her not to perform. Somebody might perform better than her, but she should be at least as good as she has been."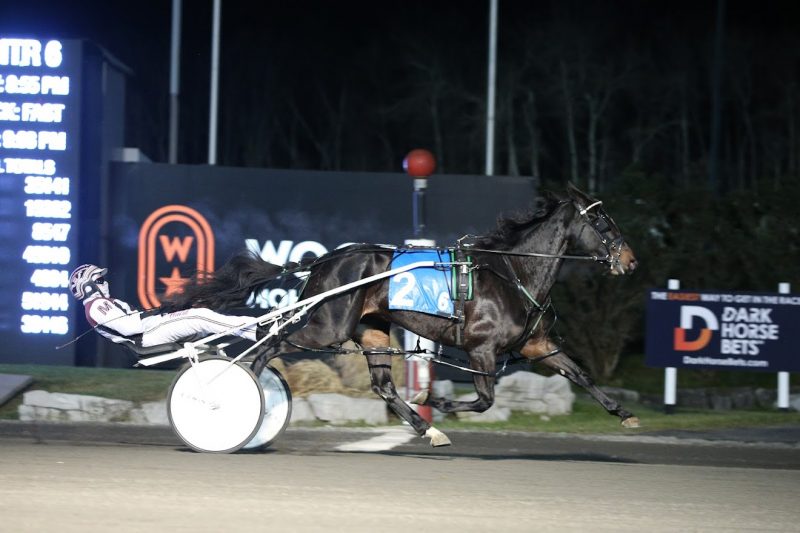 After finishing out of the money in her three starts as a rookie, Awesome Hill has compiled a 5-2-2 mark from nine starts in 2021, kicking off her sophomore campaign with a maiden-breaking win on October 22.
"I think it was mostly just physical," said Mitchell, in terms of the filly's early results. "I think she was just growing a lot when she was two. It's like a growthy teenager. They put all their energy into growing and not into exercise or anything. I think that was her. She wasn't sore, she seemed fine, but she just wasn't putting out any effort on the track. But she's put it all together and I can't fault her on anything.
"The size that she has and this beautiful, long gait, where she covers ground so nice and easily, I don't know see any reasons why she shouldn't be a decent racehorse going forward after these series are over. I think she's just going to get faster and stronger, but time will tell with that. But everyone is very happy with where she's come from and where she's at."
Sunday's card also showcases the second leg of the Valedictory Series for three-year-old pacing colts and a $34,000 Preferred Pace featuring eight starters chasing after the top prize.
Woodbine Communications / @WoodbineComms