MILTON, June 15, 2018 – Not only does Lather Up have his eyes set on capturing the $1-million Pepsi North America Cup this year, but in lieu of Father's Day he will also be looking to secure the first Cup for his sire, I'm Gorgeous.
Owned and bred by Gary and Barbara Iles, the three-year-old pacing star has steadily skyrocketed over his competition since his racing campaign began last year.
In 2017, Lather Up won two starts in the Ohio Sires Stakes and also set a new track record of 1:51.1 at Scioto Downs. This year, he won his season debut in April at Harrah's Philadelphia before setting another track record of 1:50 in an Ohio Sires Stakes division at Miami Valley. Most recently, he won his Cup elimination at Woodbine Mohawk in 1:49.2, the fastest of the three elimination races.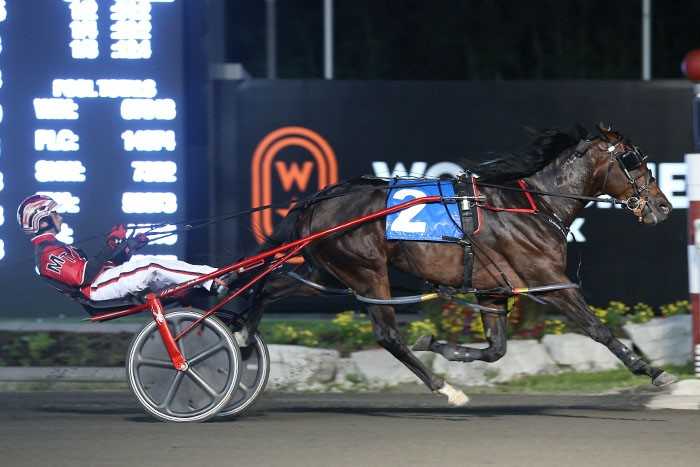 Not knowingly, the Ohio-bred colt owes his growing success to a somewhat fortuitous beginning in life, when a mix up in semen resulted in his dam, Pocket Comb being bred to I'm Gorgeous.
"We were going to Delmarvalous. We had bred a couple of other ones to Delmarvalous and they seemed pretty good. But Connie (Garris) who works for George (Teague) had access to either I'm Gorgeous or Delmarvalous, but she got it mixed up and ordered semen from I'm Gorgeous," said Gary Iles.
In lieu of their four-legged family planning dilemma, Iles, who has been in the standardbred game since the late 1950's, was quick to make a decision.
"When (Connie) called me and told me 'there's a mix up and I don't know what you want to do.' I said 'Well, I always wanted to breed to Bettors Delight, so this gives me the opportunity to breed to a Bettors Delight. I said 'lets go ahead and do the breeding' – and that's what transpired."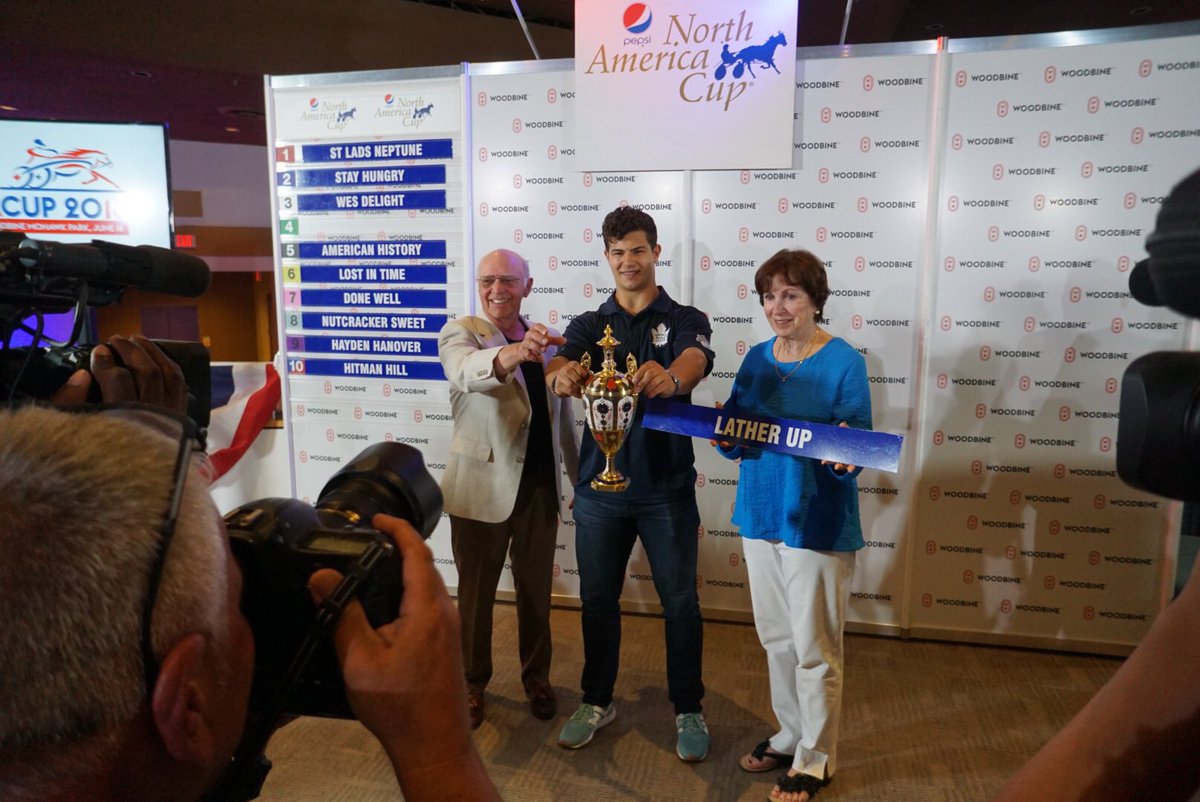 I'm Gorgeous is a son of Bettors Delight who won the North America Cup back in 2001 and still holds the record for the largest margin of victory at 4 ½ lengths. Even though I'm Gorgeous has no Cup to his name, he has won several stakes during his early racing years. In 2009, at the age of two, he won divisions in the Tompkin-Geers and the New York Sire Stakes while also clinching an elimination of the Woodrow Wilson. In 2010 he won a $200,000 division of the Battle of the Brandywine before going onto secure eliminations in two legs of Pacing's Triple Crown.
In 2012, I'm Gorgeous retired from racing and moved onto a new career as a stallion at Sugar Valley Farm in Delaware, Ohio. According to Joe Mclead, the owner and operator of the farm, the stallion covered 64 mares in his first year but the numbers steadily declined over the next four years and his ownership group decided to sell him. In the fall of 2016, at the hearty age of 11, I'm Gorgeous returned to the track and is currently running at Northfield Park in Ohio. To date, the iron horse has banked over $600,000 from 105 lifetime starts.
Meanwhile north of the border, Lather Up is looking to do something his grandsire did, but his sire unfortunately fell short off. His trainer, Clyde Francis knows this would be a superb feat for the colt to accomplish.
"It would be a big achievement to win one of the most prestigious races here in Canada. It would be a great feeling for me and the owners here too," says Francis who trained second place finisher Wiggle It Jiggleit in the 2015 NA Cup. Teaming up once again with driver Montrell Teague, both will be seeking to improve upon their runner up finish from three years ago.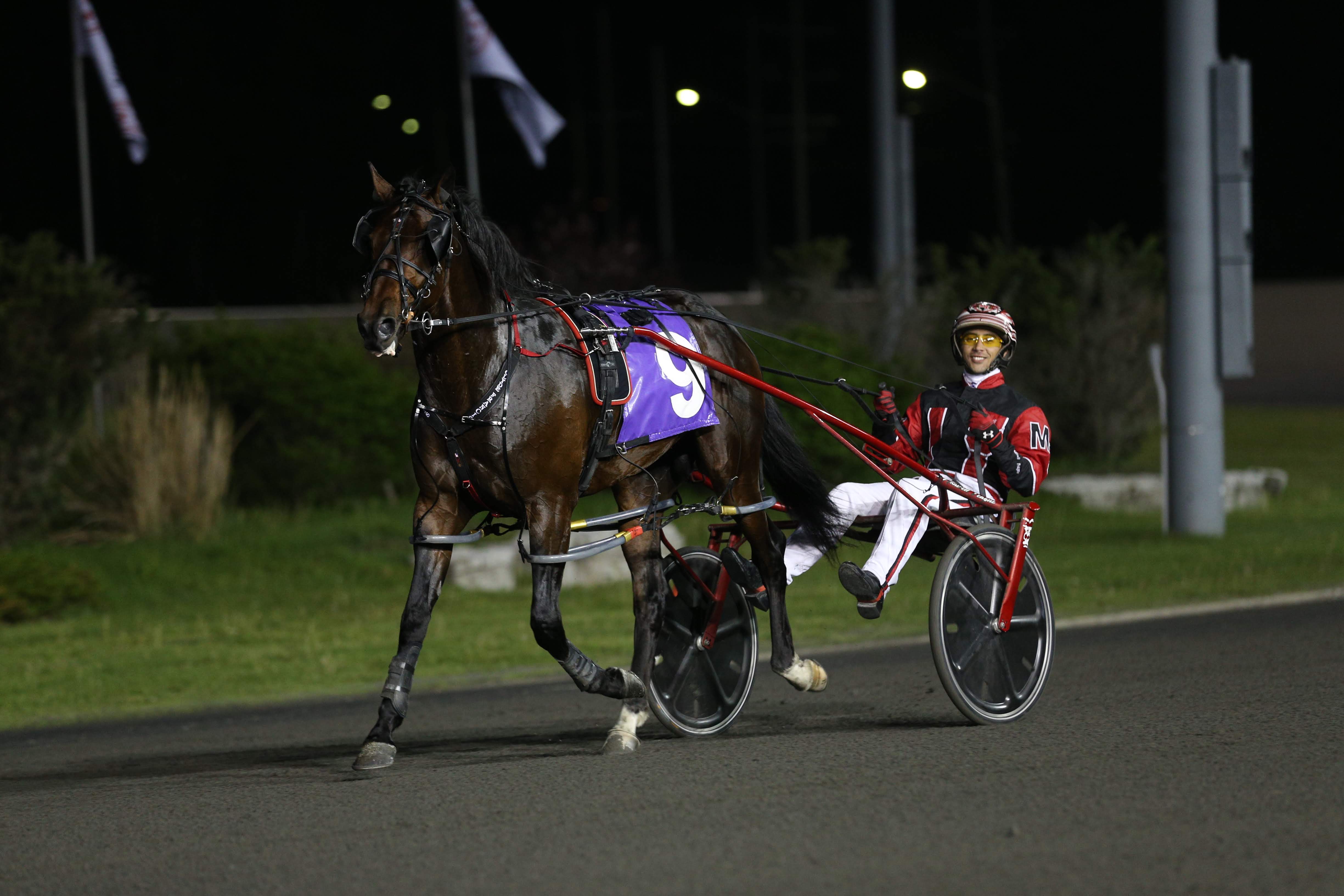 Going into this year's race Francis' trainee is priced as one of the betting favourites at 2-1 against a field of nine others horses including fellow elimination winners, Wes Delight and Stay Hungry. While the last favourite to capture the Cup was Betting Line in 2016, Lather Up's connections remain very hopeful that he can get the job done.
"Truthfully, it would be a dream come true. Especially being a homebred, you know how difficult it is to have a homebred reach this level. It would be very exciting, no doubt about it," said Iles.
Asked what he loves about the strapping bay colt, Iles smiles big with a hint of fatherly pride gleaming from cheek to cheek.
"There isn't anything I don't love about him. He gives you everything he has when you ask him and he's just a very nice horse."
By Hayley Morrison for Woodbine.com