MILTON, August 27, 2018 – The buzz surrounding the arrival and campaign of Down Under superstar Lazarus in North America has captivated the harness racing. The numbers, championships and awards accumulated by the six-year-old stallion speaks volumes about his greatness and immediately justifies his superstar status to North American racing fans.
However, it's possible that racing fans in the Northern Hemisphere don't truly understand the star power and importance Lazarus holds in the Down Under racing and sports scene.
Garrick Knight, a journalist covering harness racing in New Zealand, carefully provides an inside look from the Southern Hemisphere at the superstar that is Lazarus ahead of his Canadian debut in Saturday's $600,000 Canadian Pacing Derby.
Lazarus: Bettor Than The Best - Written by Garrick Knight
After announcing himself in North America with a commanding debut win in the Dan Patch Stakes on August 10, those Stateside now know why Down Under harness racing fans love Lazarus so much.
He's indisputably the most dominant Down Under race stallion in history, sweeping all before him in four seasons on his way to being the third-richest horse ever south of the equator.
That he achieved that title at the end of his five-year-old season when the two above him on the all-time list raced until they were nine and ten speaks volumes.
The biggest race on New Zealand's calendar is November's New Zealand Trotting Cup, run over two miles from a standing start in front of 20,000 live spectators.
Lazarus won the race by 10 lengths as an early four-year-old, second-rating seasoned free for all pacers with a ridiculous world record time of 3.53.1.
That's for two miles back-to-back. From a standing start.
For good measure he won the same race again last November as a five-year-old, this time in 3.55, but with a freakish last half-mile of 54.4 secs.
Three days later he jumped on a plane, and flew three hours to Sydney, Australia, then the next day flew another five hours across Australia to Perth.
There, he raced four times in 14 days in Down Under's most prestigious race series, the Inter Dominion.
He won the AU$1.1 Million Grand Final, defeating the best pacers Australia had to offer, and in the process confirmed his legacy as a champion of the sport.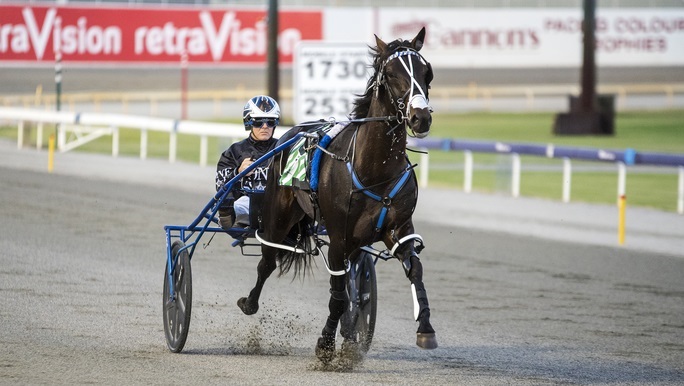 The son of Bettors Delight had the unique power of galvanizing two countries that are usually so fiercely competitive, but were allied in their admiration and awe for a generational horse.
Co-owner Phil Kennard, who selected him as a yearling for $75,000, summed it up best.
"He was a horse that was enjoyed by any and all harness racing enthusiasts.
"Wherever he went, he drew people to the track; I remember at the Hunter Cup in Melbourne earlier this year they had to stop people from going down the walkways at Melton to get a look at him.
"They had to queue and they were lining up two or three-deep to see him.
"Even if only ten or a dozen extra people were coming to the track to see him, that was important to us so to see scenes like that was amazing."
Kennard and wife Glenys were proud as punch to race the horse and saw it as a duty to share their once-in-a-lifetime horse with the masses.
So, when the news broke in April that he was heading to North America, at the height of his powers, his enormous fan base was in shock.
The Kennards didn't want to sell, but their partners did, and the offer from Taylor Made Stallions was overwhelming.
They reluctantly agreed to let their superstar go, taking solace from the fact that two new countries of harness racing fans would get the chance to fall in love with Lazarus too.
Mark Purdon is to Down Under harness racing what Jimmy Takter is to North America.
Dominant, all-conquering, revered and widely-regarded as the benchmark trainer and best of his craft.
Purdon, firstly by himself, then with one-time training partner Grant Payne and most recently with personal and professional partner Natalie Rasmussen, has won every race there is to win in New Zealand many times over.
And a vast majority of the Australian ones, too.
He's the king of two countries and has handled more equine stars than anyone else could ever dream of.
He's also as under-stated as they come, but he made an exception for Lazarus.
"I don't call many of them champions, but this horse is," he said.
"He's the perfect horse and has a great temperament for a stallion."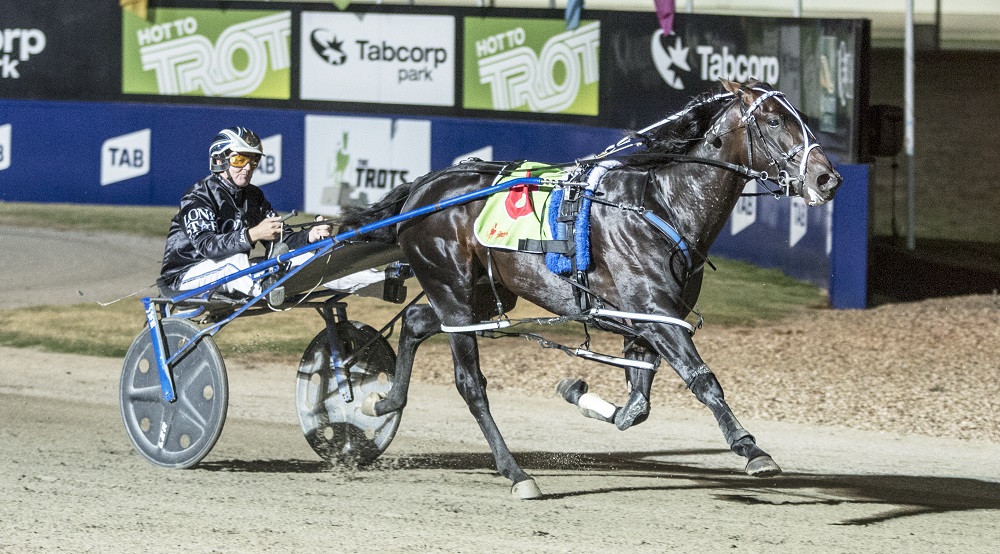 Those North American fans with a few miles on the odometer will remember the hardy New Zealand-bred star of the 1960s, Cardigan Bay.
He famously defeated Bret Hanover in the Pace of the Century at Yonkers in 1966 and also defeated fellow Hall of Famers Overtrick and Meadow Skipper.
He was also the first horse to win US$1 Million and was the USTA Horse of the Year in 1965 and 1968.
Since then, Cardigan Bay has been the absolute benchmark for all New Zealand horses.
That which all others are compared to, but none have ever eclipsed.
In one of his first North American starts, as an eight-year-old, Cardigan Bay also won the Dan Patch Stakes.
Now, over half-a-century later, Lazarus has followed in his hoofsteps and pulled off the same feat.
It's put him in rarified air. Just the two of them sit there at the top of the tree.
And now Lazarus has the chance to perhaps forge ahead of his famous predecessor with a win in the Canadian Pacing Derby at Mohawk Park.
Lazarus actually had a different name as a young horse, one which in the greater scheme of things seems even more fitting than the one by which he's become a household name.
'Bettor Than The Best' was his catalogue name, and he has quite literally proven that to be the case.
But now, just one start in to his North American career, he's been re-named again.
'The Wonder from Down Under' they're calling him.
And, starting Saturday night in Ontario, the Canadian faithful will come to understand why.