CRANBURY, NEW JERSEY, October 18, 2022– The Breeders Crown events for Standardbred 2-year-olds lured 66 into the entry box across the four divisions, spurring a total of seven eliminations for Friday's (Oct. 21) card at Woodbine Mohawk Park to determine the finalists for the altogether $2.4-million freshman championship finals.
Freshman trotting colts and geldings begin proceedings in Race 2 with their first elimination, which gathers nine behind the gate. William Wellwood Memorial champ Winners Bet will look to regain his stride from a break in the Mohawk Million when the Domenico Cecere starter leaves from post 9.
Mohawk Million winner Oh Well fronts the nine aligning for the second 2-Year-Old Colt and Gelding Trot elimination, carded as Race 4. The Marcus Melander trainee competes against eight others including one trained by brother Mattias in Dire Straits, who starts from post 7.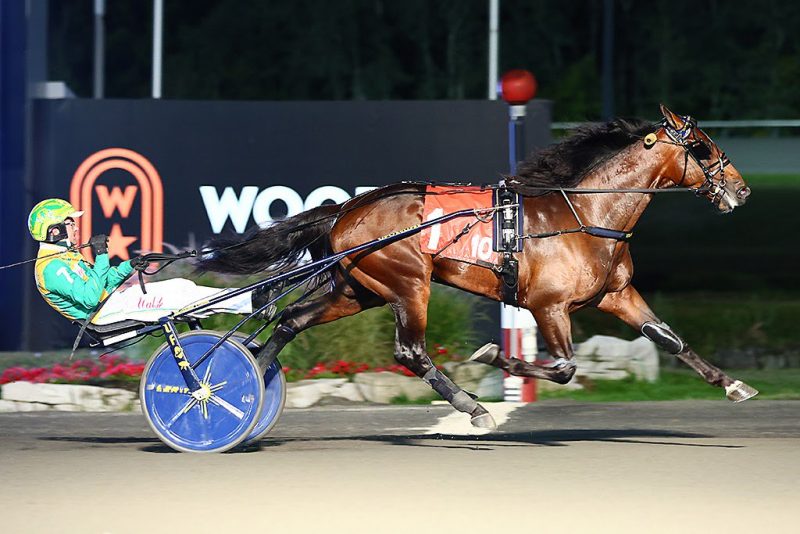 Local star Sylvia Hanover leads the first of two eliminations for the 2-Year-Old Filly Pace, going as Race 3. Shawn Steacy trains the winner of the Shes A Great Lady who will have six competitors on the wings including Ohio Sires Stakes champ McSeaside, who starts from post 7. Proud Mary, Caviart Davia and Horizontal will all try and grab vengeance on Sylvia Hanover following their defeats in the Shes A Great Lady final.
Elimination two for the freshman pacing fillies pins eight on the gate. Kentucky standout Strong Poison escapes Twin B Joe Fresh but lands post 8 against a group which includes royally bred Bellisima Hanover, Shes A Great Lady runner-up Charleston and Nick Gallucci's star 2-year-old Savethelastdance, the last of whom will look to rebound following a loss in the Ontario Sires Stakes Super Final.
A single 10-horse elimination goes to gate for the 2-Year-Old Filly Trot. Ake Svanstedt trainee Special Way will look to continue to separate herself from her peers as she puts a five-race win streak on the line from post 5. Her competition includes Walner Payton, who finished runner-up to Special Way four times in her last five starts; and Mambacita, who enters from back-to-back victories in Grand Circuit stakes at The Red Mile.
The 2-year-old pacing colts and geldings wrap the evening's elimination action starting with their first of two in Race 7. The 10-horse affair places Metro Pace runner-up Save America with the outermost draw as he ships north off consecutive second-place finishes. The field also gathers Lyons Surfing, fresh from a 1:50.1 win in the Bluegrass Stakes and Elevation Pace winner Ervin Hanover among others.
Metro Pace winner Stockade Seelster will also have to overcome post 10 in the second 2-Year-Old Colt and Gelding Pace elimination, slated as Race 9. The Dr. Ian Moore trainee has just one loss on his nine-race card this season and will face another near-perfect rival in Combustion, who has five wins from six starts and ships from Lexington off a 1:49.3 effort. Metro Pace elimination upsetter Tip Top Cat also competes along with Lexington upsetter Mamba and Handlelikeaporsche, the latter of whom put forth back-to-back power efforts at The Red Mile.
In the eliminations for the 2-Year-Old Filly Pace and 2-Year-Old Colt and Gelding Pace, the top-five finishers from each will advance to their respective $600,000 next Friday (Oct. 28).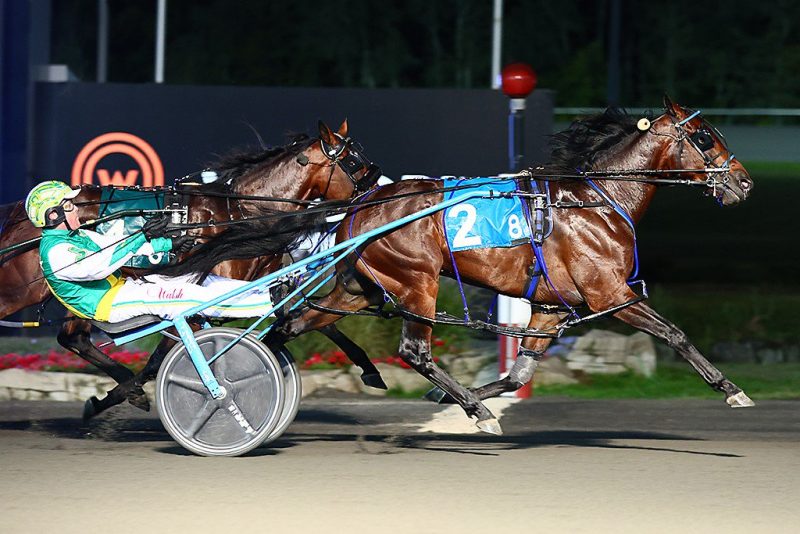 Both trotting freshman events have guaranteed starters as a part of the "Win And You're In" bonus for winning the Jim Doherty Memorial and Peter Haughton Memorial on Hambletonian Day. Jim Doherty winner Instagram Model received a bye along with Righteous Resolve to make just the top-eight finishers in the 2-Year-Old Filly Trot elimination eligible to the final. Peter Haughton winner Kilmister received a bye to the 2-Year-Old Colt and Gelding Trot, making only the top-four finishers from each elimination and the fifth-place finisher with the highest seasonal earnings (as compiled by Standardbred Canada and including elimination earnings) eligible for the final.
First-race post time for the Friday card is 7 p.m. (EDT). For complete entries of Friday's card, click here.
Visit the Hambletonian/Breeders Crown website or the Woodbine Mohawk Park website to keep up on Breeders Crown news and information.
Ray Cotolo, for Woodbine Communications