MILTON, June 7, 2018 – There was a time trainer Brian Brown stopped and stared at the Pepsi North America Cup trophy and wondered what it would feel like to hold it aloft. Now that he's done that, he's hoping this time will be twice as nice.
It was just over 20 years ago when Brown walked through the Woodbine Mohawk Park grandstand and eyed the ornate trophy associated with one of standardbred racing's highest profile events.
"It's a race you dream of winning," said the Ohio native, who trains at the fairgrounds in the Little Brown Jug's hometown. "But it takes a lot of things to make it happen and it takes a total team effort. It's a great feeling to say that you've won it."
In 2017, a pair of Brown's sensational sophomore pacing stars, Fear The Dragon and Downbytheseaside, each enjoyed stellar campaigns. It was the former who delivered the trainer his coveted North America Cup crown.
A son of Dragon Again, Fear the Dragon rallied stoutly down the lane to win the $1 million race by three-quarters of a length in 1:48.2. Downbytheseaside, who led by a head at the stretch call, held for third to give Brown the top and bottom ends of the Trifecta.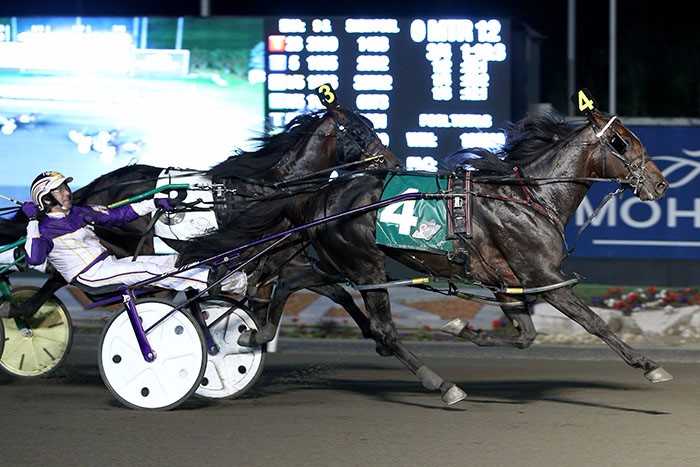 At season's end, the duo earned $2.95 million (US) between them, playing a big part in Brown earning Trainer of the Year Award honours in the United States, as voted by the U.S. Harness Writers Association. He was also voted USHWA's Good Guy Award winner for 'consistent, intelligent cooperation with the sport's media.'
Now, he's hoping good guys can finish first in the 35th edition of the Pepsi North America Cup.
Brown has three horses – Done Well, Whos Better and Venom – set to contest this Saturday evening's Cup eliminations at Woodbine Mohawk Park, all seeking a shot at a spot in the six-figure final to be contested at the Milton oval on June 16.
His best chance for a return trip to the winner's circle could be the aptly named Done Well, an undefeated son of Well Said, only the second horse in history to win pacing's Big 3 – The Little Brown Jug, Meadowlands Pace and North America Cup.
The bay colt, to be driven by Tim Tetrick in the second of three Cup eliminations this Saturday night, heads into the race off a win in a division of the Pennsylvania All-Stars event for three-year-old pacing colts.
The sharp victory came after almost 10 months away from racing action.
"He's coming into the race well," said Brown, of the Pennsylvania-bred owned by James Stambaugh, Wingfield Brothers LLC, Milton Leeman, and Alan Keith. "I would have liked to have had one more race in him, but that just didn't happen. He's a very nice horse. Unfortunately, he had to deal with an injury that occurred in Florida last August and it set him back. He was just getting rolling, so it was disappointing. But he's doing everything right and so easy. Timmy (Tetrick) isn't worried about him."
Whos Better, a one-time winner from 13 starts, also has one second and six thirds for Brown. The gelded son of Bettors Delight, a sire of 22 millionaires, Living Harness Racing Hall Of Fame Inductee and Canadian Racing Hall Of Fame Inductee, has tackled some top competition over his career.
Last October, Whos Better finished eighth in a Breeders Crown final at Hoosier Park. The bay heads into his elimination off a runner-up effort in a Pennsylvania All-Stars division on May 28.
David Miller will drive again for owners Country Club Inc., Joe Sbrocco and W J Donovan.
"He's come back this year, had some solid starts and put up pretty good times," said Brown. "He had throat surgery, but he's come back well. He's a pretty-laid back horse now. He wasn't that way before he had him gelded. He was a tough horse to be around and a tough horse on himself."
Venom, a son of the legendary Rock N Roll Heaven, a world champion at both two and three, voted Horse of the Year, Pacer of the Year and 3-Year-old of the Year, will look to get over the sting of an eighth-place finish as the mutuel favourite at Vernon Downs on May 28.
Prior to that result, the bay colt, owned by Frank Bellino and Sons LLC, had won three straight after finishing second in his career bow on April 22 at Miami Valley.
Miller gets the call in the third and final elim.
"We're not sure what happened after that race at Vernon," offered Brown. "He was very distressed after the race, so we did everything we could think of to find out what it was. Everything checked out okay and he was fine. He trained so well yesterday. We trained all three of them together and they were all within a quarter of a length of each other."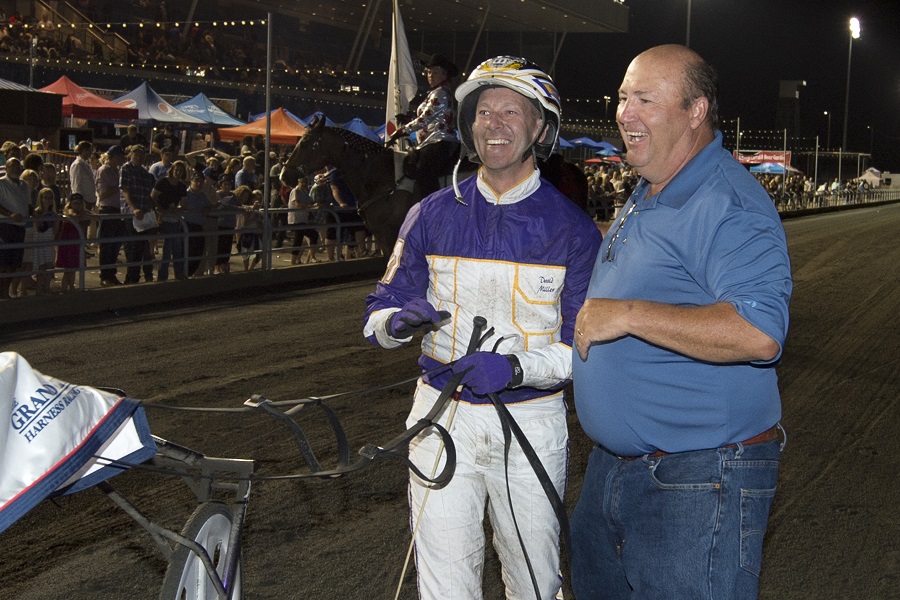 With three chances to make it to the big dance and a second Cup trophy opportunity, Brown is looking forward to returning to familiar ground this Saturday.
No need to ask if he'd like a repeat of last year's result.
"That would be nice for sure," said Brown.
Post time for Saturday's card is 7:30 p.m.
– Chris Lomon for Woodbine.com