MILTON, November 14, 2018 – Leading Standardbred owner Brad Grant will be inducted in the Milton Sports Hall of Fame at a special ceremony this Thursday (November 15).
Woodbine's leading Standardbred owner will be inducted in the Builders category for his time owning and operating the Milton Merchants Junior Hockey Club.
Grant purchased the Merchants in 1986 after the club won just five-games the previous season and was at risk of folding. During a 15-year run as owner and operator, Grant turned the club around and led them to great success, including four division titles, three league championships and a provincial title.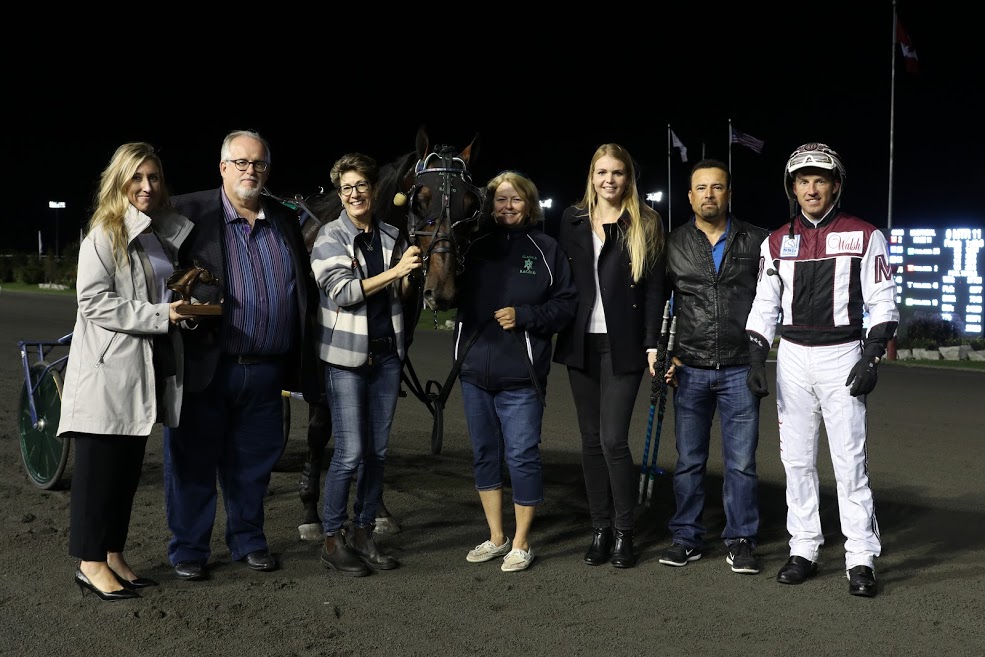 The Merchants captured a Junior 'B' league title in 1992 and back-to-back Junior 'A' league titles in 1997 and 1998 under Grant. The 1998 championship team went on to capture the Dudley Hewitt Cup as Provincial champions and participated in the Royal Bank Cup to determine the national champion.
Following the sale of the Merchants in 2001, Grant has remained involved in hockey by serving as the Ontario Hockey Association's finance chair for 14 years before moving into the Chairman role. He received the Hockey Canada Order of Merit (Central) in May 2017 and currently remains on the OHA Board of Directors.
Grant's Milton Merchant teams from 1996-1998 will also be taking a spot in the Milton Sports Hall of Fame on Thursday.
With deep roots in the harness racing industry, Grant is currently enjoying tremendous success in the sport as owner of several award-winning and superstar horses, including Stay Hungry, Atlanta and Bettors Up.
The 2018 Milton Sports Hall of Fame induction ceremony will take place this Thursday evening (November 15) at the Milton Sports Centre.
Woodbine Entertainment would like to congratulate Brad Grant on his induction into the Milton Sports Hall of Fame.