Story by Dave Briggs.
MILTON, July 30 – Standardbred owner Steve Heimbecker's passion for young trotters and the Mohawk Million concept has created a powerful symbiotic relationship.
"I did buy a lot of trotters (last year) and part of the attraction, to be quite honest, was the Mohawk Million. It's right in our own backyard and I totally love the concept of it and everything. I just thought, 'I'd love to have one in there,'" said Heimbecker, who not only owns 20 2-year-old trotters, he also owns a slot on the starting gate in the second annual Mohawk Million that will be contested Sept. 25 at Woodbine Mohawk Park.
The $1 million race for 2-year-old trotters uses a "buy-in" format. A total of nine slots for the race were available for purchase, each priced at $100,000 (CAD). Each slot owner was required to submit two $50,000 payments to secure their slot. The slot owners can use the slot to put their own horse on the gate or make a deal to sell their slot to someone else.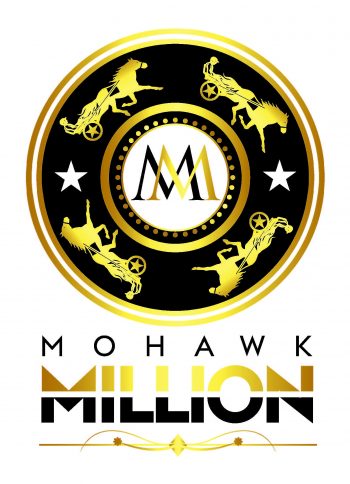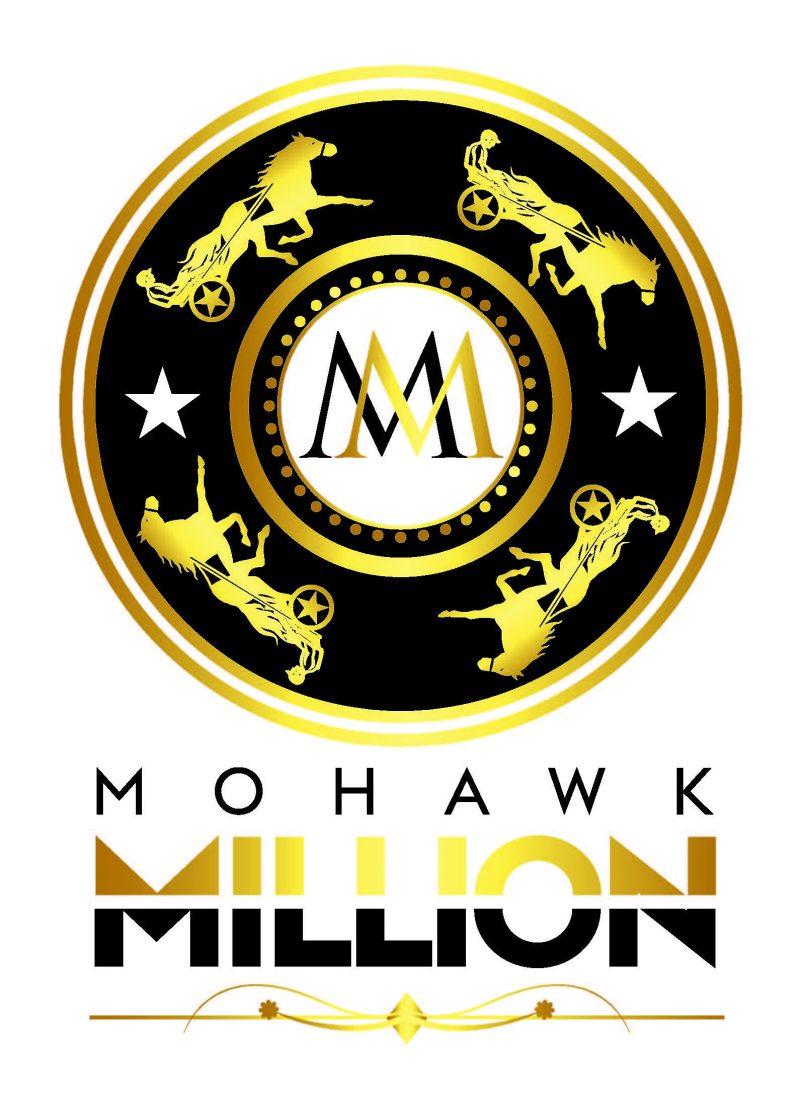 Heimbecker, a broker from Waterloo, ON, said he became interested in buying a slot to this year's Mohawk Million after being close to the deal fellow owner Brad Grant made last year for the inaugural event to sell his slot last to trainer Julie Miller and the other connections of eventual winner Venerate. Grant and Heimbecker are partners on the trotter named Maverick who is notable for being the most expensive Standardbred ever sold at auction. Maverick was purchased for $1.1 million at the 2019 Lexington Selected Yearling Sale and one of the hopes was that he might race in last year's Mohawk Million. When Maverick wasn't ready to do that, Grant sold his slot.
"I'm a 20 per cent owner of Maverick," Heimbecker said, "So we were kind of involved with allocating the slot to (Miller). Even though I didn't have a pony in the race, so to speak, I was cheering her on. So, that was my introduction… I love trotters – they kind of break your heart or they give you the best feelings in the world, so it was one of those things. Obviously, it intrigued me this year when the slots came open… I jumped on it right away.
"There was no question that I was going to get involved. You've got to keep going with things and you've got to keep supporting the industry."
Heimbecker said he currently owns some 60 horses in all.
"In a scary way, that's the most I've had," he said, laughing.
The original thought was his Mohawk Million slot might be filled with a trotter named Trunk Bay that he and Miller and Quebec-based owner Daniel Plouffe purchased for $400,000 at last year's Lexington Selected Yearling Sale, but the horse has not yet raced.
"That hasn't really worked out, so, can I fill the spot with something else? Yeah, I think so. Absolutely.
"I think the real one to look out for is World At War Deo. I think he's going to be the one that likely will take that slot."
World At War Deo, a son of Chapter Seven out of Yalta Hanover trained by Dave Menary, is undefeated through two career starts and handily won the opening leg of the $20,000 Millard Farms series on July 22 at Woodbine Mohawk Park.
"He was off for about a month, which is maybe a little longer than you'd like to see, but, at the end of the day, they are 2-year-olds so he probably wasn't as sharp as what he could be, but he stormed home in :27.3 and he was pretty under wraps. He wasn't overused or pushed too hard. He's got a lot more speed in the tank and he's definitely a special trotter. So, we're really optimistic."
Heimbecker said he's already had a good omen about World At War Deo, bred by Deo Volente Farms in New Jersey.
"Over time once you get these animals back home, they all look the same. The ones you paid big money for you're like, 'Geez, I paid too much,' and the ones you got cheap, you think you got a great deal on. They kind of all look the same, but this one did look a little different. He really did. I remember one particular day – and Dave (Menary) and I still talk about it — I brought the kids out and we saw this one trotter just dancing around in the field with a burst of speed, then easing up and it was just beautiful. That was our World At War Deo. I just remember hanging off the fence thinking, 'This thing looks like he's supersonic.'"
With the Mohawk Million just two months away, Heimbecker expects he'll find out a lot about the potential competition in the weeks ahead.
"There's going to be lots to measure up in the next couple of weeks. It's right around the corner. It's not that far away, so I think in the next few weeks we'll get a pretty good idea of where things are at," he said.
Heimbecker said he can't wait until Sept. 25.
"On both sides of the border, it's a race that has attracted and appealed to a lot of owners and trainers. It's a great track, best track in North America in my opinion, and you're racing for a million bucks. It's exciting. It's a high-purse event and it's where you want to be racing. You want to have one in that race, it's the marquee race. I'm definitely excited," Heimbecker said. "Traditionally, I kind of waffle on my attendance at the track, but this year I basically said that I'm going to every race that I can possibly make it to."