MILTON, April 28, 2018 – Funds have been pouring in from all over the World after the tragic Humboldt Broncos bus crash and Saturday evening a racehorse did his part to help the cause.
Humboldt, a four-year-old gelding, paced to victory in Saturday's $20,000 fourth-race at Woodbine Mohawk Park.
The bay gelding is owned by Brad Grant of Milton, Ontario, who earlier this month graciously offered to donate the pacer's earnings from this month to the Saskatchewan Junior Hockey League's (SJHL) Player Assistance Program.
"I know Bill Chow from the Saskatchewan Junior Hockey League and I'm involved with the Ontario Hockey Association and then I have a horse named Humboldt," Grant said earlier this month. "I thought what a great connection and maybe we can help use it to generate some funds for the program Bill and his group have put in,"
Grant, who is Chairman of the Ontario Hockey Association, purchased the pacer back in January at a sale in New Jersey. The bay gelding was named Humboldt by his previous owner prior to his first-career race in June 2016.
"I'm a firm believer in health and well-being," Grant said. "I thought it was quite ironic with me being involved in hockey, knowing the people and owning this horse, so I thought why not see if we can do it this way and get some other people on board and do some more good."
Grant is one of North American harness racing's top owners and the current leading owner at Woodbine.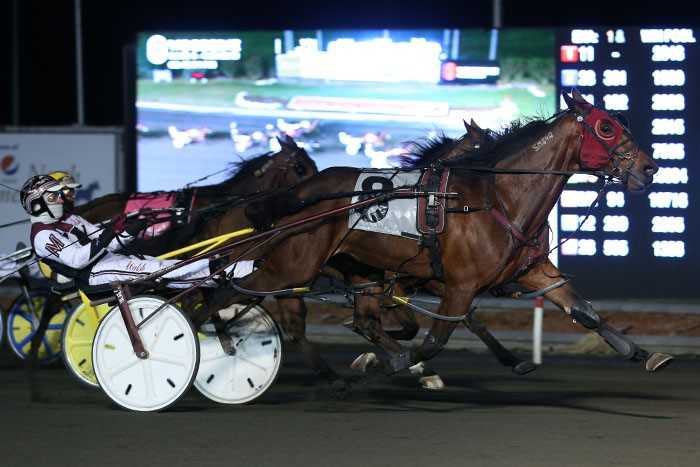 Humboldt has now made two starts since Grant's pledge. The bay gelding finished second on April 21, earning $5,000. His win Saturday nets an additional $10,000 towards the donation.
The purse in a harness race at Woodbine Mohawk Park is distributed to the top-five finishers of each dash. The winner receives 50 per cent of the total purse, followed by 25 per cent to the runner-up and then 12 per cent, eight per cent and five per cent to the remaining horses in the top-five.
Humboldt is trained by veteran horseman Ben Wallace and driven by Canada's reigning Driver of the Year Doug McNair.
The SJHL Player Assistance Program was established in the wake of the tragic Humboldt Broncos bus crash. The Program will offer mental health assistance and counselling to all players in the league.
Any additional funds will go towards an education program in memory of the lives lost.
For more information regarding the SJHL Player Assistance Program, click here.
For the April 13 announcement of Grant's pledge, click here.
The pacer Humboldt could race again next Saturday (May 5) at Woodbine Mohawk Park.