MILTON, September 6, 2018 – Rookie pacers will take the spotlight for five divisions of the Champlain Stakes on Friday evening at Woodbine Mohawk Park.
A total of 24 colts and geldings have been split into three $70,107 divisions, while 18 fillies have been separated into a pair of $95,738 divisions.
Undefeated Captaintreacherous colts Captain Crunch (PP1, Scott Zeron) and #5 Captain Ahab (PP5, Andrew McCarthy) will clash in the evening's eighth-race.
Captain Ahab has been dominating at Mohawk Park with three consecutive victories, including the final of the Dream Maker and most recently a division of the Nassagaweya. The Tony Alagna trainee is five for five overall and has three sub-1:52 victories.
"We're surprised that he came as good as he did as quick as he did because he's such a tall colt," said Alagna following Captain Ahab's Nassagaweya score. "He's just doing everything he is doing now on raw ability and it's funny to say, but I'm even more excited about what he can do next year at (age) three."
Captain Crunch is three for three and entering off a Nassagaweya victory. The Nancy Johansson trainee posted back-to-back wins at Pocono Downs before making his stakes debut at Mohawk Park.
"I find every very good horse you drive, everything is effortless and it's just so easy for them to do and he covers the ground so well I thought he had the potential to be this kind of caliber" said driver Scott Zeron of Captain Crunch. "He's very well-mannered, very good to drive and I think he can do good anyway."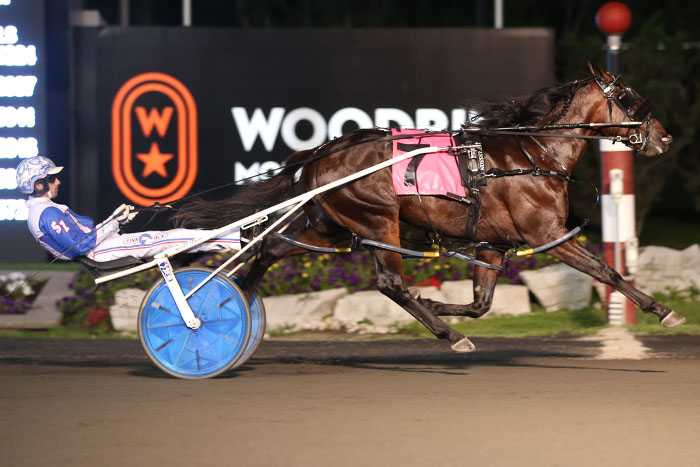 Both colts are from the first-crop of Captaintreacherous. 'Ahab' was a $100,000 yearling purchase at the Lexington Selected Sale, while 'Crunch' was an $85,000 purchase at Harrisburg.
A pair of Ontario sired standouts will headline the other two Champlain splits for the boys.
Big Jim colt Bronx Seelster (PP5, Trevor Henry) has won five of eight starts and comes into Friday off an impressive :26 final-quarter to win on August 28 in 1:51.4. The Wayne McGean trainee captured the Battle of Waterloo in early-August and has two OSS Gold trophies.
Bronx Seelster ($22,000 London Selected Yearling Sale purchase) headlines the evening's first division (Race 2) and will be taking on Grand Circuit foes for the first-time.
Casie Coleman trainee Stag Party (PP1, David Miller) has been racking up the victories and making statements along the way. The son of Bettors Delight most recently won a division of the Nassagaweya by 10 lengths, which came on the heels of a Canadian Record performance (1:52.3) at Grand River in an OSS Gold on August 15.
Stag Party ($125,000 Harrisburg purchase) is four for five with his only loss being a disqualification from first to second for interference. He is expected to be the heavy-favourite in the evening's third division (Race 9).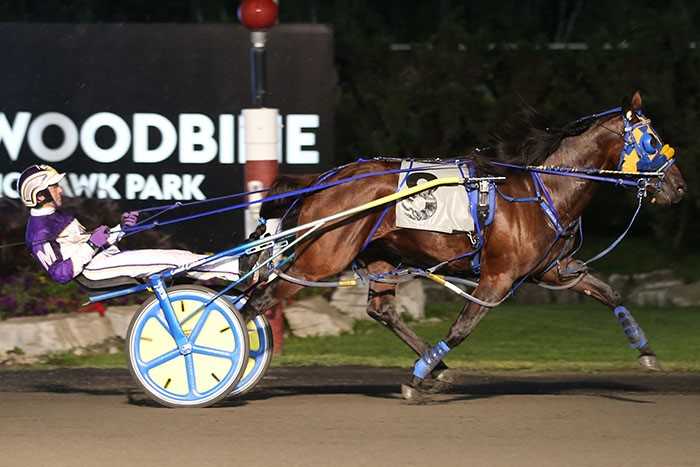 The Champlain Stakes for two-year-old pacing fillies features a matchup between Eternal Camnation division winners Key West (PP1, Brett Miller) and Quebec Blue Chip (PP7, Jody Jamieson).
Alagna trainee Key West held off rivals in her Eternal Camnation score to improve her record to three-wins and two runner-up finishes in five starts. The daughter of Captaintreacherous was a $130,000 Lexington Selected Yearling Sale purchase and is making her fourth consecutive start at Mohawk Park.
Quebec Blue Chip, a $40,000 Harrisburg yearling buy, will be searching for a fifth straight victory in Friday's contest. The Dave Menary trained daughter of Sportswriter has victories in the Battle of the Belles (elimination and final) and an OSS Gold to go with her Eternal Camnation score.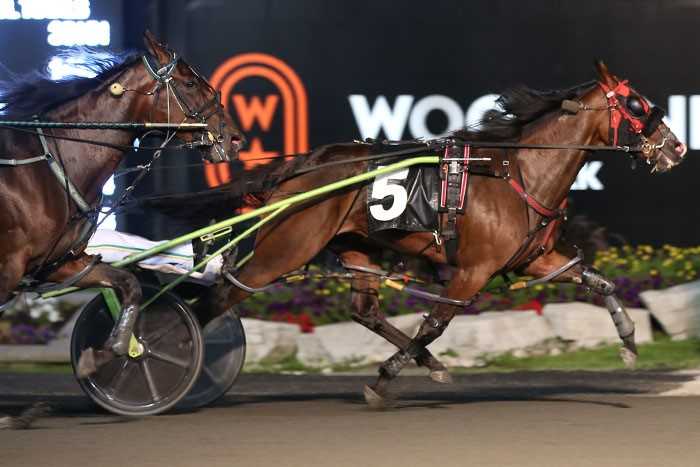 The Alagna barn could be poised for a big Friday, as they will send out the top-two choices on the morning line for the second Champlain Filly division.
Tall Drink Hanover (PP6, McCarthy) is three for five entering the Champlain with all three victories coming at Mohawk Park. The Alagna trained daughter of Captaintreacherous was a $35,000 Harrisburg purchase.
Odds On St Lucie is a daughter of Sweet Lou, out of a full-sister to Captaintreacherous. The Alagna trainee started her career with back-to-back victories before finishing second to Quebec Blue Chip in the Eternal Camnation. She was a $110,000 Lexington Selected Yearling Sale purchase.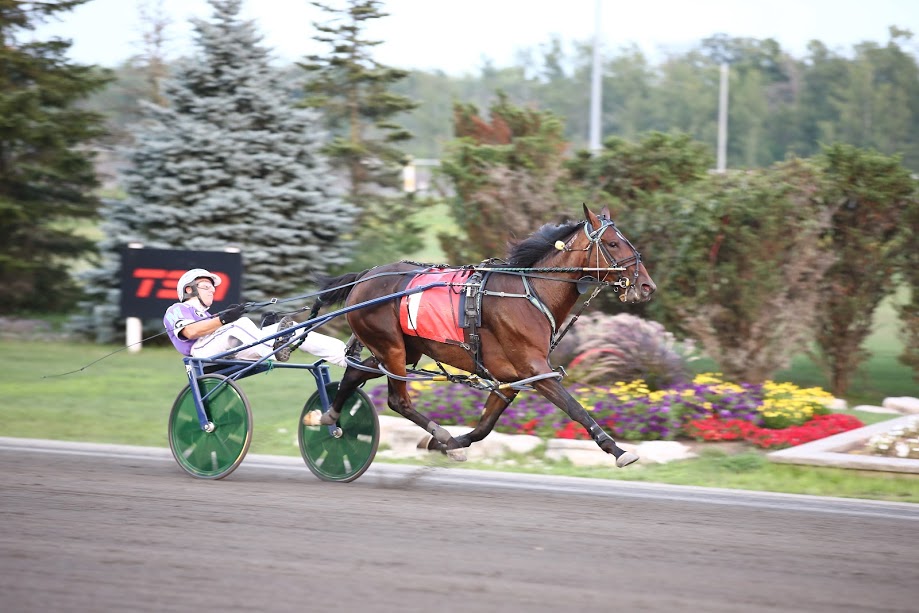 The Champlain divisions for pacing fillies have been carded as Races 3 and 4.
Post time for Friday's stakes-filled program is 7:10 p.m. To view the full entries and a program for the card, click here.