MILTON, September 27, 2018 – The duo of driver James MacDonald and trainer Mark Steacy are sitting pretty heading into Saturday's $400,000 Ontario Sires Stakes Grassroots Championships at Woodbine Mohawk Park.
MacDonald, who sits sixth in the Lampman Cup standings, has a drive in all eight of Saturday's $50,000 finals and will team up with Johnston Cup leading trainer Steacy in five of the finals.
The Steacy/MacDonald duo is clicking at a winning percentage of nearly 20 per cent with more than 350 starts this season on the Woodbine circuit and those numbers could rise with several legit contenders in Saturday's finals.
Rookie trotting colt Royale Elite (Race 2, PP5) enters his Grassroots final off a hard-fought second-place finish to A Royal Line (PP2, Henry/McIntosh) in his Semi-Final. The sons of Royalty For Life battled the length of the stretch with A Royal Line prevailing by a head.
"He drew the rail unfortunately last week and I just kind of got him in a tough spot," said MacDonald of Royale Elite. "He's been handy and anyone that's been watching sees his times maybe haven't been the best, but the lengths he's made up down the lane in some of those races and the way he won at Grand River (September 12) in my mind he's still the one to beat, him and McIntosh's horse."
Royale Elite has won four of seven starts this season and earned $45,232 for owner/breeder Hudson Standardbred Stable. He has been saddled with morning-line odds of 9/2.
Rookie pacing filly Freya Seelster (Race 5, PP4) is one of two morning-line choices for MacDonald and Steacy in the Grassroots finals.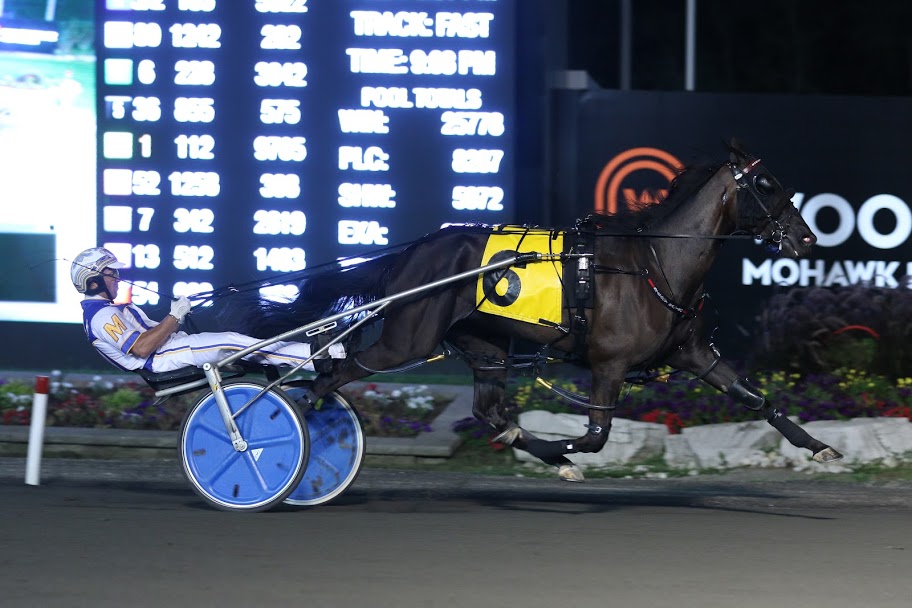 A daughter of Sunshine Beach, Freya Seelster charges into the final on a four-race win streak, which started with a 1:53 maiden-breaking score on August 20 at Mohawk Park.
"She's been dominant in the Grassroots this year," said MacDonald. "They were hoping she would learn to be a Gold filly and I think she probably will next year. She's a big long-legged filly and she's been winning pretty easy."
A $26,000 London Selected Yearling Sale purchase, Freya Seelster has won four of six starts and earned $42,005 for owners Katherine Steacy, Bertrand Gilhespy Stable, Shawn Steacy and Guy Haskell.
"I know there are a couple good ones in there," noted MacDonald. "But I think if I can find her somewhat of a comfortable trip she'll give us a good effort."
Augus Hall gelding Jammin Jack (Race 6, PP8) has overcome recent breaking issues and is the 5/2 morning-line choice in thee-year-old colt and gelding trot final.
Unraced as a two-year-old, Jammin Jack has five wins and $51,312 earned in 16 starts this season for owner Hutt Racing Stable. The Steacy trainee has been streaky with stretches of top-results, but also breaking issues in consecutive starts.
Jammin Jack made consecutive breaks in starts on August 26 and September 10. Despite the miscue on September 10, the Steacy trainee recovered to pick up the victory and then qualified two-days later for a clean line to enter the Semi-Final.
The Angus Hall gelding captured his Semi-Final in 1:59.2 and will seek a third-consecutive victory in Saturday's Championship.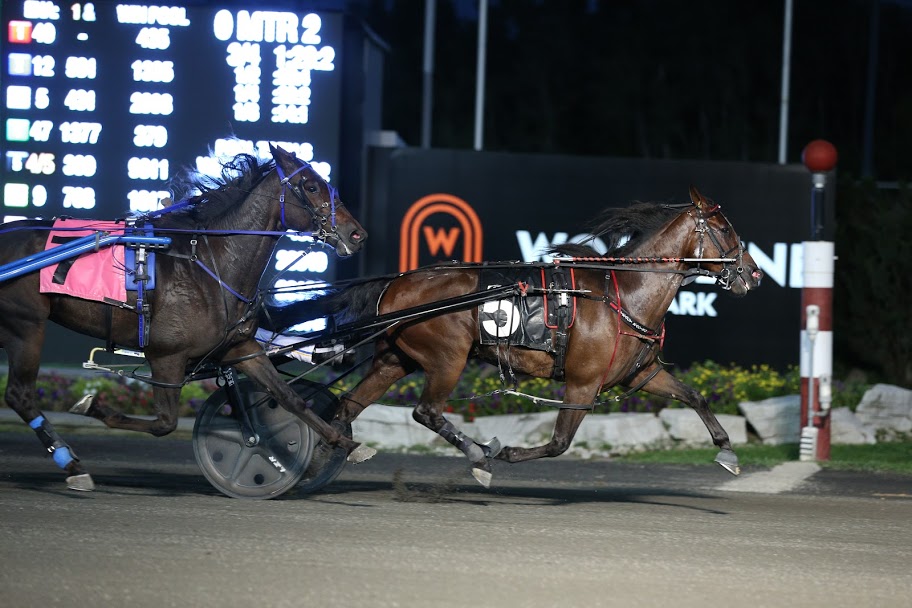 "He's a little bumpy, but you just got to take your time with him," said MacDonald. "He's got a big engine and he loves doing it. He drew the eight-hole and if I can get him somewhat in a striking spot turning for home or somewhere easy I think he's the one to beat as well."
MacDonald and Steacy will also team up in Saturday's finals with two-year-old trotting filly Pyrrha (Race 1, PP1) and three-year-old pacing filly Lady Bubbles (Race 3, PP10).
Not one to get ahead of himself, MacDonald is excited for Saturday's Grassroots Championships.
"It should be a good day for hopefully Mark and I and the crew."
Post time for Saturday's $400,000 Ontario Sires Stakes Grassroots Championships is 7:10 p.m.
To download a free program for Saturday's card, click here.