MILTON, July 7, 2020 – The two-year-old season is now in full-swing and the march is on to the inaugural Mohawk Million, to be contested on Saturday, September 26, 2020 at Woodbine Mohawk Park.
The recently conducted baby races (qualifiers for two-year-olds) and start of sires stakes across the continent begins the introduction for racing fans and participants to the sport's newest stars. The focus on two-year-old trotters in 2020 is increased with the sport's newest million-dollar race established for the division.
The Mohawk Million follows a buy-in approach, with nine slots available for purchase at $110,000. The tenth and final slot in the Mohawk Million will be awarded to the winner of the $610,000 William Wellwood Memorial (to be held on September 12).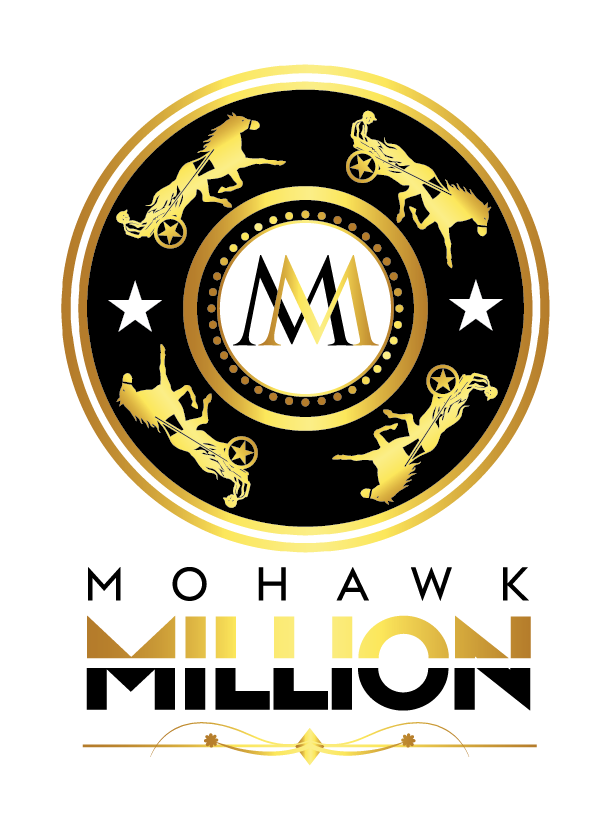 The owners of each of the nine slots recently submitted their second payment of $55,000 at the start of June to secure their spot in the Mohawk Million. Now each slot owner will begin the process of tracking their own two-year-old trotters, while monitoring the progress of all rookie trotters throughout the sport.
Each slot is an entity that may be traded, leased or sold, leaving each owner with multiple options and approaches for use of their slot heading towards the Mohawk Million. Each slot owner does not have to declare a horse for the race until Tuesday, September 22, 2020.
The added bonus of a slot in the Mohawk Million for the winner of the William Wellwood Memorial, plus the ability for owners to trade or sell slots, means all two-year-old trotters are on the march to the Million.
Woodbine has launched an event page to track all things Mohawk Million. The new event page offers race information, two-year-old trotter stats, key race dates, profiles on each slot owner, replays and more.
Woodbine will track and rank the top two-year-old trotters in the sport throughout the summer months. The rankings, which will debut in coming weeks, will indicate whether each horse is connected to a Mohawk Million slot owner.
The Mohawk Million event page can be found at www.Woodbine.com/Mohawk/Events/Mohawk-Million.
The nine slot owners for the Mohawk Million and upcoming key races for two-year-old trotters are listed below:
Slot Owners
Brad Grant
Courant Inc. (Anders Ström)
Determination (Serge Godin)
Diamond Creek Racing (Adam Bowden)
Dreamland Farms (Gina Ghent)
Fashion Farms (Jules Siegel)
Glengate Farms (Jim Bullock)
Jeffrey Snyder
John Fielding
Upcoming Key Races
July 7: New York Sires Stakes – 2-Year-Old Colts & Geldings (Yonkers)
July 8: New York Sires Stakes – 2-Year-Old Fillies (Saratoga)
July 9: Ontario Sires Stakes – 2-Year-Old Colts & Geldings (Mohawk Park)
July 10: New Jersey Sires Stakes – 2-Year-Old Colts & Geldings (Meadowlands)
July 10: New Jersey Sires Stakes – 2-Year-Old Fillies (Meadowlands)
July 12: Ontario Sires Stakes – 2-Year-Old Fillies (Georgian)