MILTON, May 6, 2021 – After 40 years of dedication and critical contributions, Racing Secretary Scott McKelvie has announced that he will retire from Woodbine Entertainment on March 31, 2022.
Scott joined the then named Ontario Jockey Club in 1981, working his way up to take leadership of the Race Office and has served as the long-time Racing Secretary of Greenwood, Woodbine and Woodbine Mohawk Park since 1992.
Through his time at Woodbine, Scott has been influential in creating a competitive year-round racing product and establishing Woodbine's prolific stakes program, including proudly working on all 37 editions of the Pepsi North America Cup.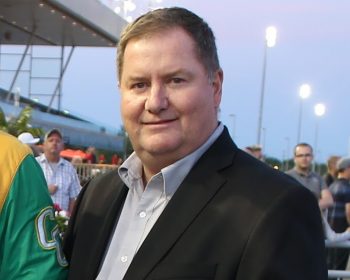 Scott has been a key industry leader throughout his career, contributing to various boards and committees. Scott is a past president and current director of the American Harness Racing Secretaries Association and a current vice-president of the Grand Circuit.
"I'm proud to have spent the last 40 years with Woodbine.  It has been an outstanding place to work. I would like to thank all my colleagues for their efforts, support and friendship during my career," said McKelvie. "The racing industry is a great community and I'm proud to have met and connected with many wonderful people over the years, including the horsemen and women that I've worked closely with on a day-to-day basis."
"Scott's imprint on Standardbred Racing in North America has been immense. We appreciate his great devotion to our sport, his professionalism and great expertise which has helped establish Woodbine Mohawk Park at the top," remarked Jessica Buckley, Senior Vice-President of Standardbred and Thoroughbred Racing. "In addition to his expertise, Scott's steady, kind way with people will be greatly missed day to day. All of us at Woodbine Entertainment, wish to say thank you to Scott and we wish him a wonderful retirement."
Scott will continue to lead the Race Office until his retirement at the end of March 2022 and provide contributions to Woodbine's Standardbred operation in the future.