TORONTO, December 11, 2017 – @WoodbineSB "Monday Twitter Challenge" is now down to just one final week after Week 7's leg concluded on Monday evening (December 11).
Twitter users enter the challenge by tweeting their selection for the chosen challenge race to @WoodbineSB on Monday afternoons and evenings. Players earn 5 points if their selection wins, 3 points for a second-place finish and 1 point for a third-place finish.
The contest is an 8-week challenge and the player who accumulates the most points after 8-weeks is the winner.
Following Monday's Week 7 leg, just eight players will have a chance to win the entire challenge in the final week. A total of 130 players have entered throughout the contest, but just seven players sit within five points of the current leader at 21.
Here are the results for Week 7 (Monday, December 11, 2017)

Race 4 (45 players):
1st: #5 Play It Again Sam (5 Points) – Selected by 7 players
2nd: #8 Bugatti (3 Points) – Selected by 6 players
3rd: #7 Savannah Splendor (1 Point) – Selected by 9 players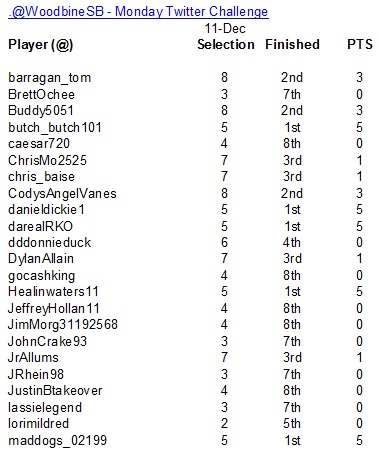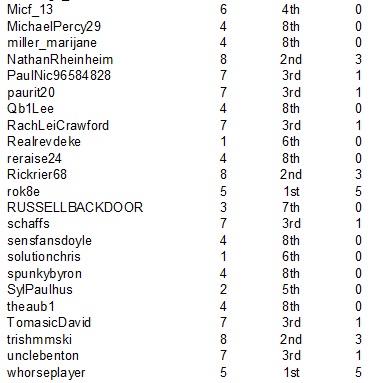 Here are the Full Standings for "Monday Twitter Challenge" entering the final leg (December 18) of the challenge. (NOTE: * beside a player's point total indicates player still has an opportunity to win the challenge)