MILTON, April 11, 2018 – The newly renamed Woodbine Mohawk Park will welcome back the Standardbreds on Thursday, April 12 for the 55th season of live racing.
The upcoming meet will mark a new era in the history of Woodbine Mohawk Park, as the Campbellville oval will become Woodbine Entertainment's permanent home for live year-round Standardbred racing.
A total of 168 race-cards will be held at Woodbine Mohawk Park during 2018 with the final card scheduled for Boxing Day.
"We're excited to welcome the community and horse racing fans from across the region to Woodbine Mohawk Park," said Jessica Buckley, President, Woodbine Mohawk Park. "We've invested more than $10 million into the facility to create a best-in-class guest experience that lives up to our world-class standardbred racing.
Fans and horseplayers will be able to watch and wager on live Standardbred racing from Woodbine Mohawk Park throughout the entire season on HPI with the familiar track code of "Woodbine SB".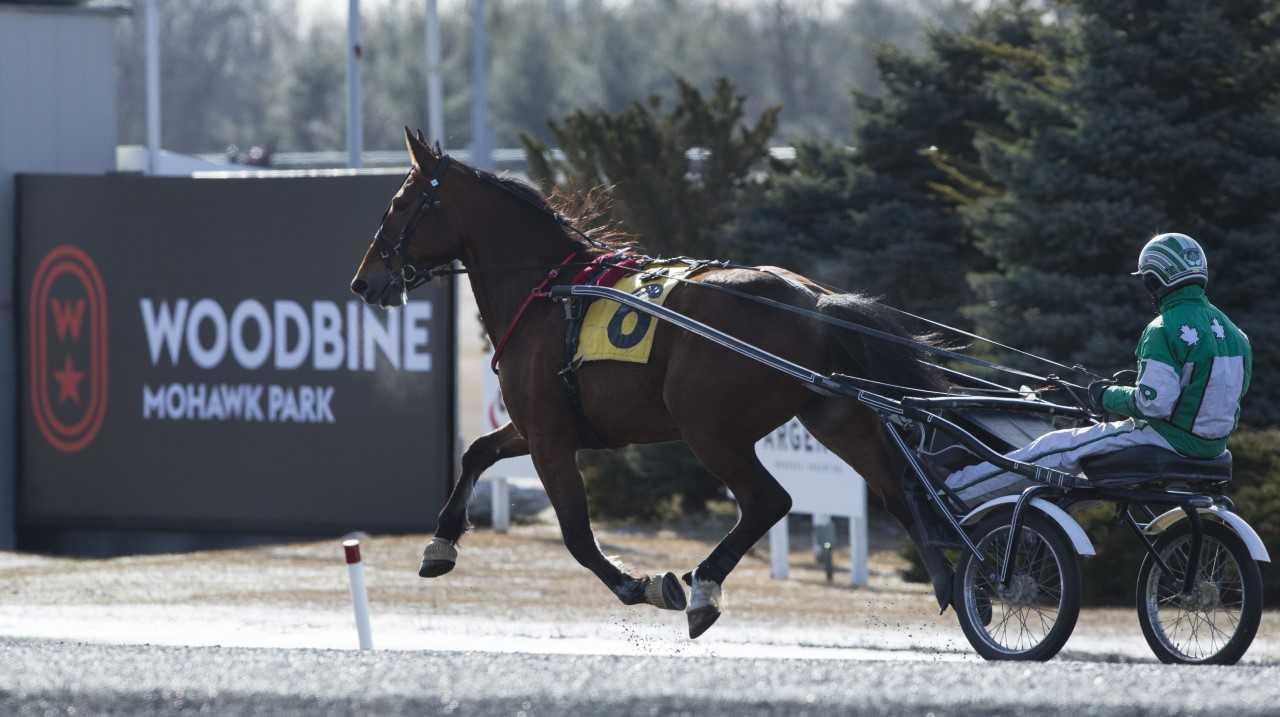 The signature event of the season is the $1 million Pepsi North America Cup on Saturday, June 16. The finest three-year-old pacers on the continent will battle to win Canada's richest harness race, while fans will enjoy a night filled with great entertainment both on and off the track.
K. Trevor Wilson and Dylan Playfair from acclaimed CraveTV series, Letterkenny, will be the event hosts, while rising country-duo Buck Twenty will rock the Grandstand between races.
Over $3 million in purses will be up for grabs on Pepsi North America Cup night, as the undercard features the Fan Hanover, Goodtimes, Armbro Flight, Roses Are Red and Mohawk Gold Cup.
Tickets for the 35th edition of the Pepsi North America Cup are on sale now. Fans can purchase discount tickets of 25 per cent off by visiting Woodbine Mohawk Park on Opening Weekend (April 12-14).
The first major event of the season at Woodbine Mohawk Park will be the annual Fireworks and Family Fun Night on Saturday, May 19.
The Victoria Day weekend spectacular will feature live racing, an official ribbon cutting ceremony, a kid's activity zone, special family meal deals, fireworks display and more.
Other notable dates during the season include the Canadian Pacing Derby and Maple Leaf Trot on Labour Day weekend (September 1), the Canadian Trotting Classic on September 15, Metro Pace on September 22 and Ontario Sires Stakes Super Finals on October 13.
Woodbine Entertainment will unveil full event details as the season progresses.
Woodbine Mohawk Park has undergone numerous renovations and upgrades over the course of the winter in preparation for its new era.
Racing fans and customers will immediately notice a fresh feel this season when entering the Grandstand. The front entrance is revamped with the new Woodbine branding and updated to include a Social Media wall and a legends row highlighted by Hall of Fame Standardbred Somebeachsomewhere and San Pail.
The MHK (Mohawk Harvest Kitchen) is another one of the exciting new features to the facility. MHK replaces the former Terrace Lounge and is equipped with a brand new full-service kitchen. MHK features a locally inspired chef's menu incorporating quality ingredients that are locally grown, locally sourced and sustainable.
The Terrace Dining Room has also undergone a facelift with new glass windows and the addition of  Corporate Box Suites. The two new suites offer a comfortable setting to enjoy live racing while celebrating a special occasion and can accommodate up to 20 people each.
Opening Weekend (April 12-14) at Woodbine Mohawk Park will feature several specially priced "Welcome Back" offers for fans ranging from food and drinks to wagering.
Live racing will take place each Monday, Thursday, Friday and Saturday during the racing season. Tuesday evenings will be added to the calendar starting June 5 and continue until October 16.
Post time for each card is 7:30 p.m. except on Saturday, May 19 (6:45 p.m.) and Saturday, June 16 (6:30 p.m.)
For more information about racing, dining and events happening this season at Woodbine Mohawk Park, visit www.woodbinemohawkpark.com.