TORONTO, December 7, 2017 – The holiday season for Standardbred racing at Woodbine Racetrack will have its unofficial start this weekend with the Niagara and Valedictory Series kicking off.
Both events for three-year-old pacers feature two preliminary legs and an added money final. Non-winners of $60,000 lifetime as of October 31, 2017, were eligible for nomination to the Niagara and Valedictory.
The finals of each series are annually the feature events on Woodbine's Boxing Day matinee card (December 26, Post time 1 p.m.).
The Niagara and Valedictory Series have been used as launching pads to success in four-year-old seasons and beyond by many late-bloomers over the years. Below are the last five winners of each event with their career wins, career earnings and career mark.
Valedictory Series:
2016: Senior K (4 wins, $99,770, 1:53 – Mohawk)
2015: Shades Of Bay (12 wins, $192,397, 1:50.2 – Mohawk)
2014: Company Man (20 wins, $278,124, 1:50.3 – Mohawk)
2013: Yucatan (15 wins, $194,152, 1:51 – Mohawk)
2012: Jj Shark (24 wins, $326,376, 1:49.2 – Pocono)
Niagara Series:
2016: Jimbelina (13 wins, $119,590, 1:52.2 – Woodbine)
2015: Wanda Bayama (14 wins, $214,434, 1:50 – Mohawk)
2014: Witch Dali (23 wins, $460,668, 1:49.1 – Mohawk)
2013: Lyonssweetie (23 wins, $198,787, 1:52.3 – Woodbine)
2012: Oceanview Bindi (30 wins, $326,310, 1:51.1 – Mohawk)
NIAGARA PREVIEW: 
The Niagara Series for sophomore pacing fillies starts Friday evening with 18 ladies split into two $17,000 divisions.
The opening division is highlighted by a pair of fillies coming from south of the border.
Rockin Image filly Jazzy Image (PP6, Doug McNair) is the 3-1 morning line favourite for trainer Aaron Lambert and owner Trent Stohler Stable Inc.
Racing primarily throughout her career at Hoosier Park in Indiana, Jazzy Image was recently purchased by Stohler and moved into the care of Lambert, where she won her debut on November 27 at Yonkers Raceway.
Jazzy Image has the most experience in the Niagara Series with 35 career starts under her belt, 29 of those taking place this season. On the year, she has three wins and six runner-up finishes for $37,585 earned.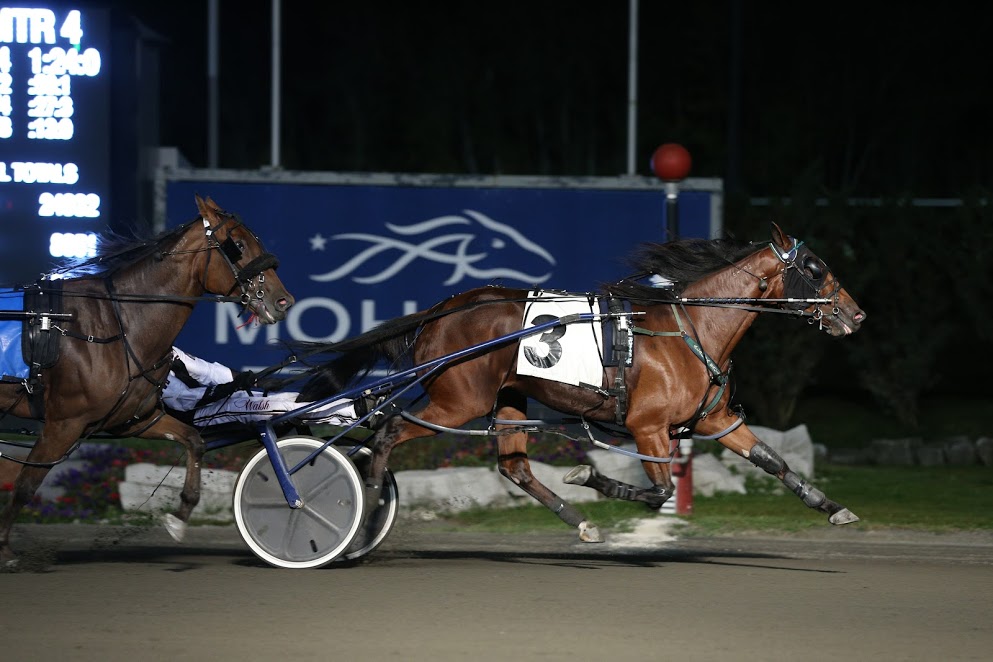 Cloud Diva (PP5, Louis Philippe Roy) also appears to be a strong contender in the opening split. The daughter of Somebeachsomewhere has been shipped up from the Tony Alagna barn to the care of Richard Moreau to compete in the Niagara.
Owned by Robert LeBlanc, Cloud Diva is one for 13 this season, but has six third-place finishes to her name. Her last four starts have taken place at Yonkers and The Meadowlands, but she did pick up her lone victory at Mohawk back on September 22.
Cloud Diva, who has banked $23,120 this season, finished third in her last start against older mares on December 1 at "The Big M".
The locals looking to stop the invaders from the south include Traffic Jam (PP3, Jody Jamieson), who has won two of her last four starts for Martin Lachance, and Kloof Street (PP2, Trevor Henry), who has a win and a second in her last three outings for Eric Adams.
The second division is headlined by Teachers Vet (PP2, Doug McNair), who won her Woodbine debut last Friday in 1:53.1.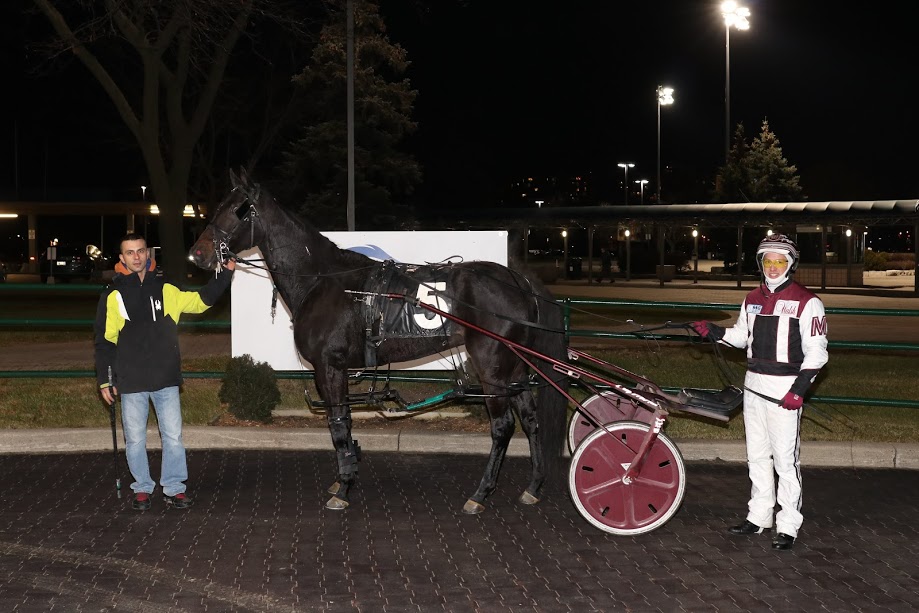 The daughter of Yankee Cruiser was purchased for $55,000 at last month's Harrisburg Mixed Sale by leading owner Brad Grant. Teachers Vet is now trained by Richard Moreau and made an immediate impact with her victory last Friday as the public's choice.
Teachers Vet is five for 20 in her first season of racing for $66,680 in earnings and is listed as the 2-1 morning line choice for Friday's contest.
Tony O'Sullivan trainee Mach The Cut (PP4, Sylvain Filion) is the 3-1 second-choice. The daughter of Mach Three is coming in off a 1:53.2 score on November 24 at Woodbine.
Mach The Cut, who was unraced at age two, is four for 13 this season with $43,515 earned for owners Let It Ride Stables Inc. and O'Sullivan Racing Inc.
The Niagara Series divisions are carded as Races 6 and 9 on Friday's program.
VALEDICTORY PREVIEW:
Sophomore pacing colts and geldings will get their series action underway on Saturday with a pair of eight-horse Valedictory splits.
The opening division is a wide-open contest and should challenge for race of the night on Saturday's 10-race card.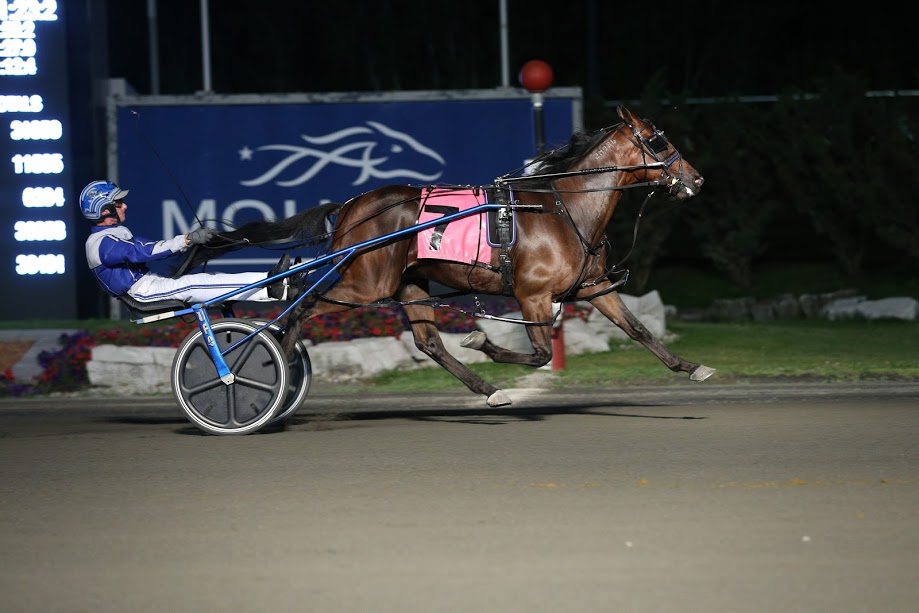 Roger Mayotte trainee Penzance Hanover (PP6, Mayotte) sports the fastest mark in the field of eight at 1:50.4. The gelded son of Somebeachsomewhere came up just a neck short in his most recent outing on November 23 at Woodbine.
Earlier this season, Penzance Hanover posted back to back victories in August at Mohawk, including his career-best 1:50.4 performance on August 10. The Mayotte trainee has tackled Grand Circuit company in the past, finishing sixth in September's Simcoe Stakes.
'Penzance' is three for 17 this season and has earned $37,580 for owners Just In Time Stable and R A W Equine Inc. He is 7-2 on the morning line.
Beach Pro (PP3) is the 3-1 morning-line favourite in the first division for trainer-driver Aaron Byron. The son of Somebeachsomewhere sold for $35,000 at the Harrisburg Sale last month and now races for owners Paul Kelly and Icr Racing.
The Byron trainee has made two starts for his new connections, finishing fourth in his debut and third in his most recent. The third-place effort saw Beach Pro defeated by a length and a half and pace his mile 1:52.2.
Beach Pro is four for 17 this season with $45,600 earned.
Other notables in the first Valedictory split include, Mark MacQuarrie's Homey Joe (PP5), who has hit the board in seven of 20 starts this season, and Nick Surick's Jk Pridenjoy (PP7, McNair), who ships up to Woodbine off a win and a second in his last two starts at Yonkers.
The second division features several three-year-olds with momentum on their side.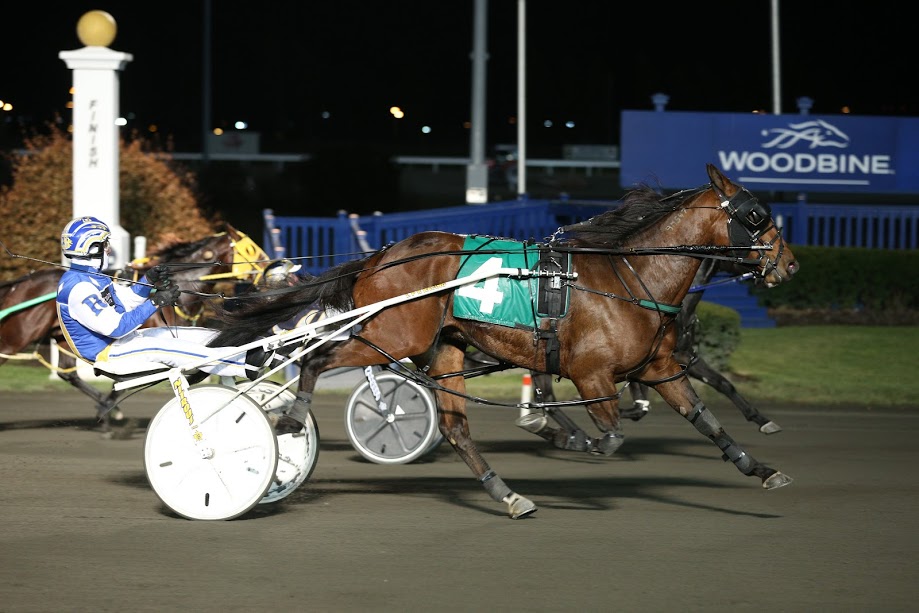 Better B Rolling (PP2, Roy) is the 5-2 morning-line choice and is coming in off a career-best 1:52.1 victory in his Woodbine debut last week.
Owned and bred by W J Donovan, Better B Rolling is seven for 10 on the season with $48,150 earned. The gelded son of Roll With Joe raced throughout New York this season for Kyle Spagnola before recently moving into the Ciaran Morrison barn.
Artofficial Flavor (PP3, Bob McClure) seems to always be in the mix at the wire and sports a record of seven wins, five runner-ups and two third-place finishes in 18 starts this season.
Recently purchased by trainer Dean Nixon and company, Artofficial Flavor has three wins in six starts on the Mohawk/Woodbine and has finished no worse than fourth. The gelded son of Art Official took his mark of 1:51.4 at Mohawk and has earned $42,900 this season.
The second split also includes Victor Puddy trainee Twomacsoneshadow, who has won two of his last three starts, Mark Steacy trainee Tuxedo Bay, who has won three of his last four, and Pennsylvania invader Commentariat, who won two-back at Pocono on November 7.
The Valedictory Series divisions are carded as Race 3 and 6 on Saturday's program.
POST TIME AND FREE PROGRAM:
Post time Friday and Saturday is 7:30 p.m. A free program for each card can be downloaded by clicking here.