MILTON, June 15, 2018 – Every trainers path to the Pepsi North America Cup is an interesting journey.
Long hours, tough decisions, fast horses, slow horses and disappointing races is part of the business. But having a dream is what keeps many barns ticking.
For most the dream is finding the horse that'll take them to the highest level.
A field of 10 three-year-old pacers will line up this Saturday at Woodbine Mohawk Park seeking to fulfill that dream for their connections in the $1 million Pepsi North America Cup.
Each horse in Saturday's million-dollar classic has different traits and a story behind them.
Tony Alagna has been to the top of the North America Cup mountain. The Manalapan, New Jersey conditioner won the 2013 edition with Captaintreacherous and nearly captured his second-title with runner-up Racing Hill in 2016.
Alagna's barn will send out a pair of starters, Stay Hungry and American History, in Saturday's main event.
Stay Hungry (PP2, Doug McNair) was the pick of many during the winter months to win this year's Cup. The son of Somebeachsomewhere had a fantastic two-year-old season that saw him win the $600,000 Breeders Crown and named the O'Brien Award winner as Canada's top two-year-old pacing colt.
Alagna's standout makes a ton of noise on the track, but is a calm, cool and collected character when the bright lights are off.
"(Stay Hungry) is a very laid-back horse, he's very easy to get along with," Alagna said. "He's very quiet, just a real pleasure to be around. No quirky habits. Walks out of the paddock hooked to the jog cart or walks out of the barn in the morning and stops every morning and just looks around."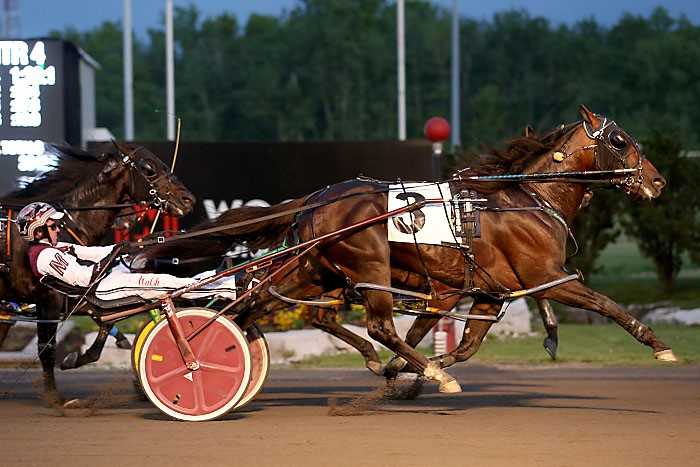 Stay Hungry could have an opportunity to stop and look at thousands of fans if all goes well in Saturday's North America Cup. The chill-individual is coming in off a victory in his elimination.
American History (PP5, Yannick Gingras) is the second-representative from the Alagna barn and a perfect example that just like in any sport, every team has different characters.
"He is always on go and he's just the opposite of Stay Hungry," said Alagna about American History. "Where Stay Hungry is very relaxed, (American History) goes to the track and is ready to work. He's (got a) totally different mindset and mentality than the other horse but nothing out of the ordinary, he likes to work."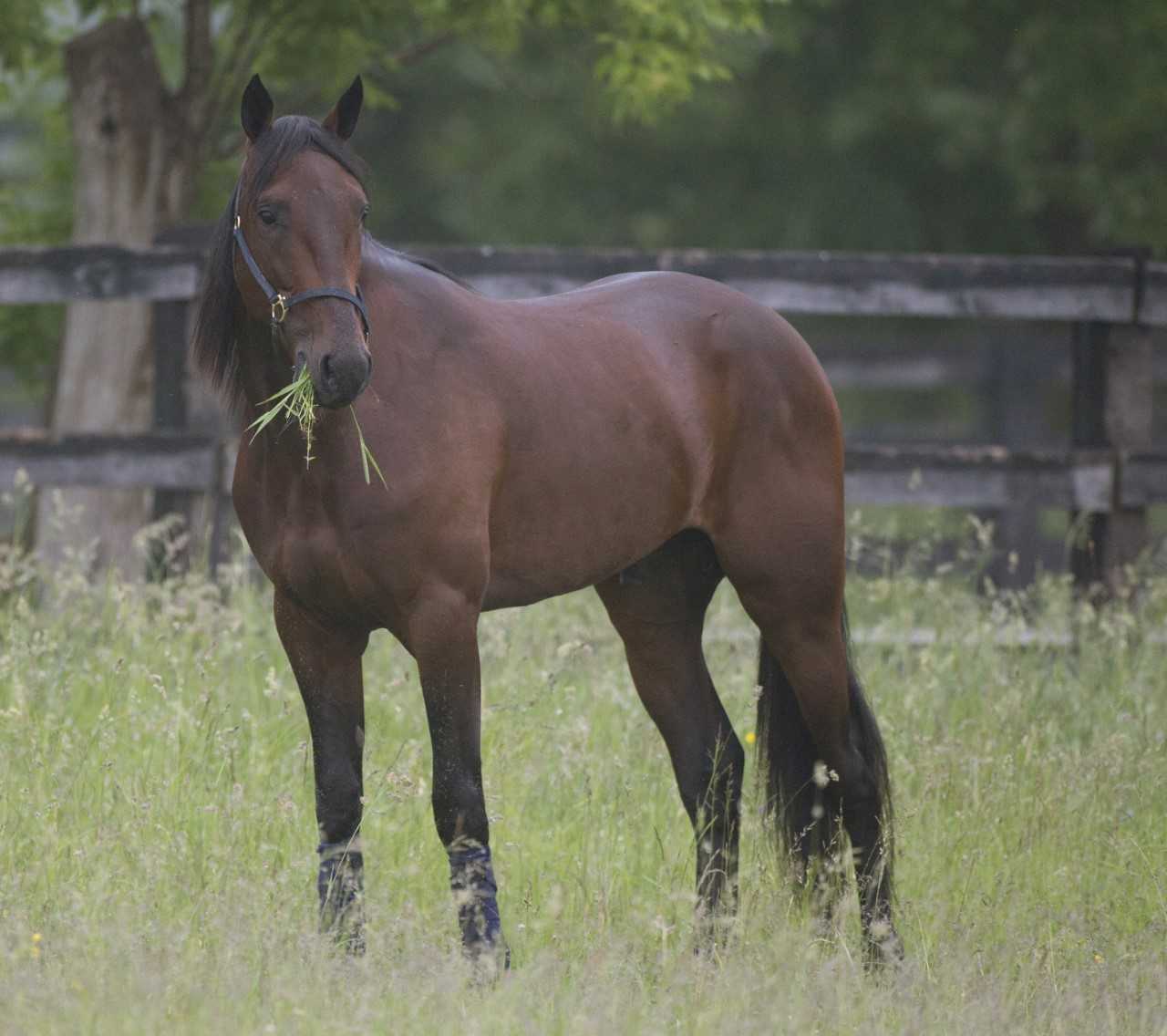 A son of American Ideal, American History has shown big speed and holds a mark of 1:49.1, tied for the fastest in the field.
Brian Brown realized his million-dollar classic dream last year when he won the Cup with Fear The Dragon. The Ohio-based trainer is back looking for a repeat with a talented son of Well Said named Done Well (PP7, Tim Tetrick), who suffered his first loss in six-career starts last week, losing by a head to Stay Hungry.
Done Well is a tough individual that battled back from injury last year, but grit doesn't make a horse exempt from having fears.
"He used to be really scared of tractors," Brown shared about his rising star. "He's gotten over that mainly, still looks at them but he's pretty good that way."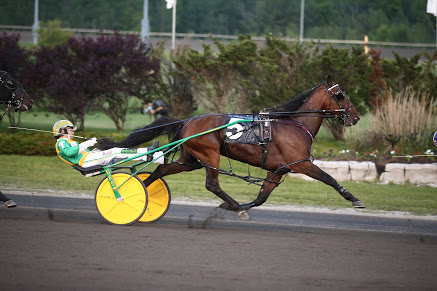 Luckily for Done Well, there will be no tractors on the track when the field lines up at approximately 10:40 p.m. Saturday.
Like Done Well, Hitman Hill (PP10, Brett Miller) knows a thing about winning streaks. The Chris Oakes trainee started his career by winning six-consecutive starts and dominating the New York Sires Stakes last season.
Hitman Hill won his second-lifetime start in 1:50.4, showing incredible speed and superstar potential. However, the American Ideal colt became a little too charged up during his run of victories and big speed as a rookie.
"I drove him last year and raced him three starts where I thought he was the best colt in the country," driver Brett Miller said. "But he got really hot where we couldn't control him and it kind of ruined the rest of his year."
Settling down Hitman Hill became the focus for the Oakes team. The American Ideal gelding has been raced much differently in three starts this season with Miller admitting he's been hesitant to send him to the front.
"So far he's been very calm and I can do anything I want with him. Last year his game was he was best on the front, but I'm afraid to put him there again."
Hitman Hill unleashed a :26.2 final-quarter to rally from eighth and finish third in his Cup elimination. Miller is hopeful the relaxed nature continues for the Oakes trainee.
"I just hope we can keep him calm because in my opinion, he can go with any horse in here."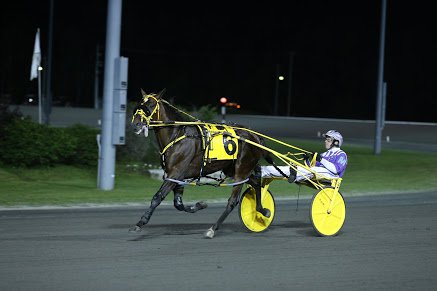 The field of ten for the $1 million Pepsi North America Cup is comprised of eight colts and two geldings. All ten are writing different stories, but only one will have a fairytale ending to their current chapter this Saturday
The $1 million Pepsi North America Cup is carded as Race 12 on Saturday's program from Woodbine Mohawk Park. Post time for the stakes-filled card is 6:30 p.m.
To download a free program for Saturday's card, click here.
Here is the full field for Saturday's race.
#1 St Lads Neptune – Jody Jamieson/Stephanie Jamieson – 8/1
#2 Stay Hungry – Doug McNair/Tony Alagna – 5/2
#3 Wes Delight – Corey Callahan/Mark Harder – 9/2
#4 Lather Up – Montrell Teague/Clyde Francis – 2/1
#5 American History – Yannick Gingras/Tony Alagna – 10/1
#6 Lost In Time – Scott Zeron/Jimmy Takter – 8/1
#7 Done Well – Tim Tetrick/Brian Brown – 4/1
#8 Nutcracker Sweet – David Miller/Jimmy Takter – 15/1
#9 Hayden Hanover – Andy Miller/Julie Miller – 20/1
#10 Hitman Hill – Brett Miller/Chris Oakes – 20/1
AE: Burning Midnight – Trevor Henry/Corey Giles – 20/1