MILTON, August 30, 2018 – Hall of Fame trainer Jimmy Takter has done everything and more during his career in harness racing.
The 58-year-old has trained and managed some of the sport's greatest champions for more than two decades and every year continues to add names to his list of 'All-Stars'.
With $130 million in career earnings and too many award winners to list, it's fair to ask what keeps Jimmy Takter motivated and excited for his work?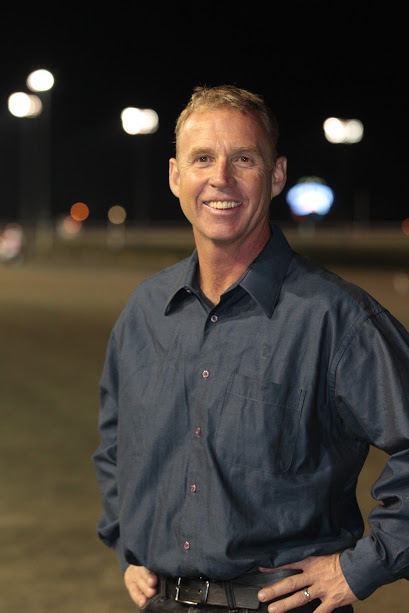 Enter Lazarus.
'The Wonder from Down Under' is Takter's latest project and exactly the kind of challenge he seeks at this stage in his career.
"When you've had as many top horses as I've had over the last 20 years, that's what I crave, that's my excitement," said Takter of training Lazarus. "When they send me a horse they paid big money for, it's a great challenge.
"There are a lot of things that can go wrong, it's a million things that can go wrong. You can question am I too tough on him. That's why you've got to have a feeling for it."
Takter is a king of his craft and taken horses to the top in every way. His ranking among the greatest trainers of all-time is backed by his ability to get horses to the top, whether they started with him, like Ariana G, or arrived in his barn with more to accomplish, like Always B Miki.
"I've been dealing with great horses and I think at my age I've developed into maybe one of the best in the world to manage a great horse," Takter said. "It's one thing to get a great horse there and then another thing to keep it there and keep it going.
"I still have my Great Vintage and Sunfire Blue Chip winning races. Great Vintage winning the Open at Yonkers at 10-years-old. That's what I'm good at. They are great horses, but they start getting a little older, so you've got to manage them right, put them in the right races, race them when you know they are ready."
Taylor Made Stallions, the leading consignor of Thoroughbreds, purchased Down Under champion Lazarus earlier this year to bring the six-year-old to North America with hopes to conquer the best older pacers in Canada and the U.S.
It was no shock to fans and industry participants that Takter was the trainer selected by the Thoroughbred breeding powerhouse to prepare and manage 'The Wonder from Down Under'.
"Taylor Made, they are new customers in my operation, they've given me 100 per cent free hands how to manage this horse," Takter said. "They are absolutely first-class owners, they love this."
The addition of Taylor Made into the Standardbred game made headlines throughout the sport and has been a breath of fresh air. Duncan Taylor, CEO of Taylor Made Sales and Stallions, leads the team that has been bold in promoting their star and working with racetracks.
"They're not regular owners," Takter noted. "Taylor Made is the biggest Thoroughbred seller in the business. They've sold yearlings over $2 billion in sales and another additional $1 billion privately.
"I wouldn't be surprised if they have someone land with a parachute with Lazarus on it. They are great people. They give away things. They are givers not takers."
Lazarus has just one star under his belt in North America, but the son of Bettors Delight has been the talk of the sport in both Canada and the U.S. He arrived in North America with 35 wins and more than $2.6 million earned in 45 starts Down Under.
'The Wonder from Down Under' arrived in Takter's barn with a lengthy list of accomplishments, but with the look of a horse that had just traveled across the world.
"He's a good-looking horse, but not 'wow'," Takter said. "He came up and he had about two and a half days of flying, it's like a horror trip to get here."
Lazarus adjusted to his new environment and entered Takter's training routine, growing stronger with each week.
"He adapted to it very fast and I started feeling this horse is ready."
Lazarus took to the track at The Meadowlands on July 28 and more than proved his trainer's judgement, qualifying in 1:48.3. Next step was a race and the six-year-old made an even bigger statement defeating many of the division's best in the Dan Patch at Hoosier Park on August 10.
Viewed as an equine Rockstar Down Under, Lazarus has impressed Takter with his attitude.
"Every day I see him he gets more personality coming out of him and he talks a lot this horse," Takter said. "It's so funny when you're training him he talks the entire mile.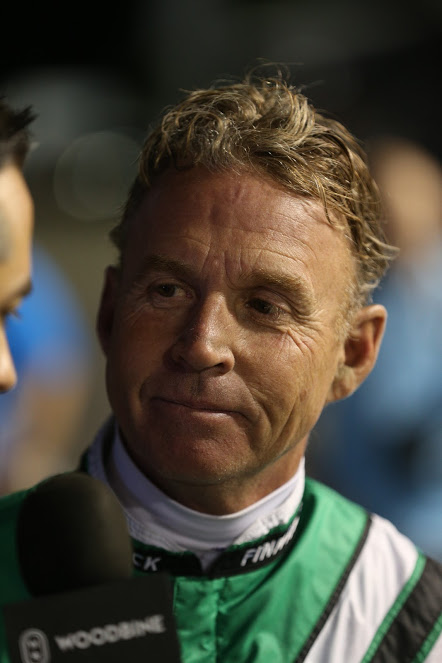 "I've never seen a horse that talks as much as he does."
The Hall of Fame trainer is no stranger to media requests, but the following Lazarus receives is unlike anything seen in North America.
"Every time he races I have to do something," Takter noted. "When he won in Indiana he made the headline news (in New Zealand) on national tv, not just the sports."
The hype surrounding Lazarus continues to grow and the six-year-old is by far the star of the show at Mohawk Park on Saturday evening for the Canadian Pacing Derby. Fans attending Saturday's card will receive a special poster and rally towel to commemorate Lazarus' Canadian debut.
Takter believes Lazarus is the boost North American harness racing needs.
"We need this in harness racing, we really do need a horse that is special and people want to come out and it's a great horse for racetracks to promote," Takter said. "People will say 'I need to go out and see this horse from New Zealand'."
The Canadian Pacing Derby is the next stop for Project: Lazarus.
As expected, Takter is confident heading into the $600,000 race and enjoying the journey managing another champion.
"I know this horse is very special."