Get to know the equine stars of Woodbine Mohawk Park, as we go beyond the chart lines and stat sheets to deliver three fascinating facts about a horse who will look to make their mark in 2022.
This week, veteran trotter Oney Hall, currently riding a six-race win streak, is in the spotlight. Trainer Bob McIntosh offers up a trio of fascinating facts about the bay gelding.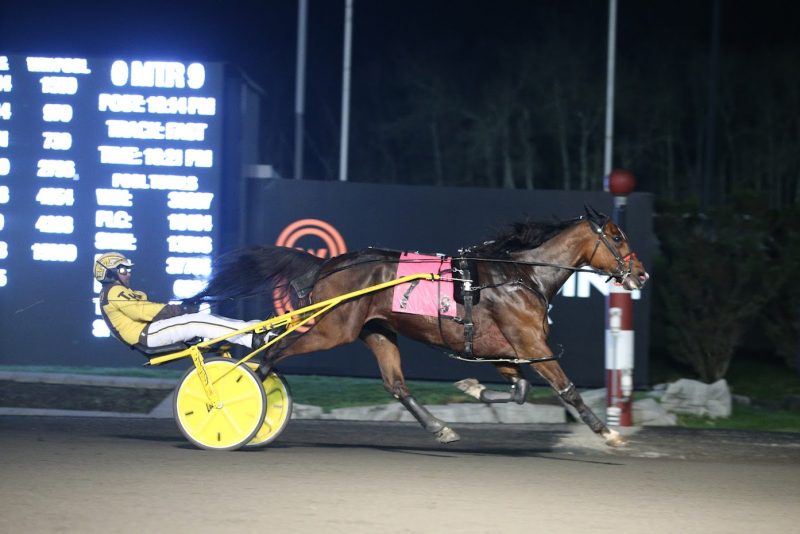 Oney Hall
Age: 6
Sire: Deweycheatumnhowe
Dam: On With The Show
Record: 85 26-12-10
Earnings: $438,754
Trainer: Bob McIntosh
Owner: Alan Leavitt
Breeder: Walnut Hall Limited
Need to know: Won his Mohawk debut on October 9, 2020, the start of his first six-race win streak.
Quick thought: "Every race in his current win streak [six straight] has impressed me. The most recent one [May 9], he was under wraps at the wire, which is as good as it gets. Trevor [driver, Henry] never moved a muscle. He let him trot through the stretch under a firm hold. I love that. You can leave some in the tank for next week. I know it's going to get tougher as we go, but we're all enjoying this right now." – Bob McIntosh
Changing gears: "When I first got him, he came to me in great condition. He was well trained, but he was hot. He didn't want to relax when he was jogging or training. To me, it's very important when they are relaxed. I was able to get him to calm down and he became more relaxed during the week. I think that helped him a lot. The first time [owner] Alan Leavitt called me and asked if I thought the horse would do well at Mohawk, I looked up his lines and said, 'Maybe.' They weren't that great, really, but the rest is history. He's an exceptional horse. He just needed some fine-tuning on his manners."
The Moment: "I remember the first time I trained him I couldn't believe his stride, how he got over the track so easily. He opened my eyes the first time I trained him. He trotted a huge last half at the farm, and I thought, 'Wow… we've got something here. This for real.' And then his first start, he swooped the field and then I knew we had something kind of special."
Mr. Personality: "He gets his game face on when he gets on the track, and he knows who he is now. Sometimes, he's a little tough to get out of the paddock. Once he's on the track, he's totally professional. But he has a little quirk about coming out of his stall. He puts a little show on. Since he's Oney Hall, I put up with it. He knows he's good, that's for sure. He's pretty proud of himself. I've been in this business all my life and when a horse wins, they know it. They have a different attitude. They are smarter than we think."
Woodbine Communications