TORONTO, April 9, 2018 – Driver Roger Mayotte became the answer to a trivia question when he won the first Standardbred race at Woodbine Racetrack with four-year-old pacer Boastful on January 1, 1994.
A new trivia answer will be established Monday evening (April 9) when the final Standardbred race at Woodbine is complete.
From New Year's Day 1994 to Monday's finale, thousands and thousands of Standardbred races have been contested at Woodbine. The memories of million-dollar classics, Breeders Crown championships and stunning performances will live on forever.
It seems now more than ever society is fascinated with lists. The countdown of greatest races in Woodbine history could lead to a month-long debate and it's only natural every horseperson, customer and employee would have their own favourite moment.
One list that can never be debated is based on numbers. Which driver and trainer won the most races at Woodbine Racetrack?
Standardbred Canada's database is fully stocked with stats dating back to the 1994 opener, allowing a quick search to reveal the answers.
While names have come and gone over the years at Woodbine, a strong core of drivers and trainers have been permanent fixtures at the Toronto oval for years. The all-time leaders are two individuals who immediately stick out when thinking of Woodbine harness racing.
Driver Randy Waples and trainer Kevin McMaster will go down as the all-time leaders for wins at Woodbine.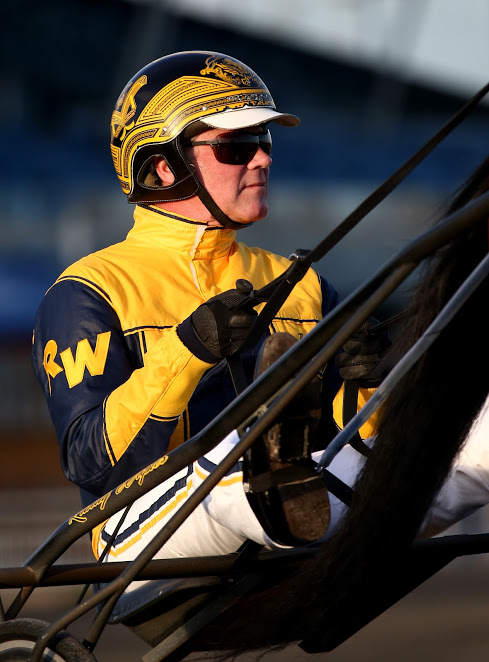 Waples, who won 2,605 races at Woodbine, is one of the sport's most colourful personalities and an individual with several great moments at the Toronto track.
Despite coming from a famous racing family and having Ron Waples as his father, Randy Waples battled to earn everything he's accomplished.
"I thought I would be up near the top, but at the top, no I didn't," Waples said when delivered the news. "I thought it was either going to be Chris (Christoforou) or Steve (Condren)."
Waples guesses weren't far off. Christoforou will finish second all-time at 2,469 wins, while Condren ranks seventh with 1,575 wins.
When pondering his top Woodbine moments, Waples immediately went back to his first major victories in the sport.
"I think I have to go back to the Liberty Balance Breeders Crown (2001), just because it meant so much at that time," Waples said.
"The first big win I ever had here was in the (1997) Canadian Pacing Derby (with) Strong Clan. That was my very first huge classic win, but that Breeders Crown one was pretty sweet and freaking out and stuff like that."
Always one to put on a show, Waples 'freak out' on the Woodbine turf course after winning with Liberty Balance will likely go down as the greatest celebration in track history.
Those two wins took Waples to new heights, but his all-time favourite Woodbine moment is San Pail's classic triumph in the 2011 Breeders Crown.
"Those two are very important, but the best to me is the 'Pail' race when 'Pail' took on the world.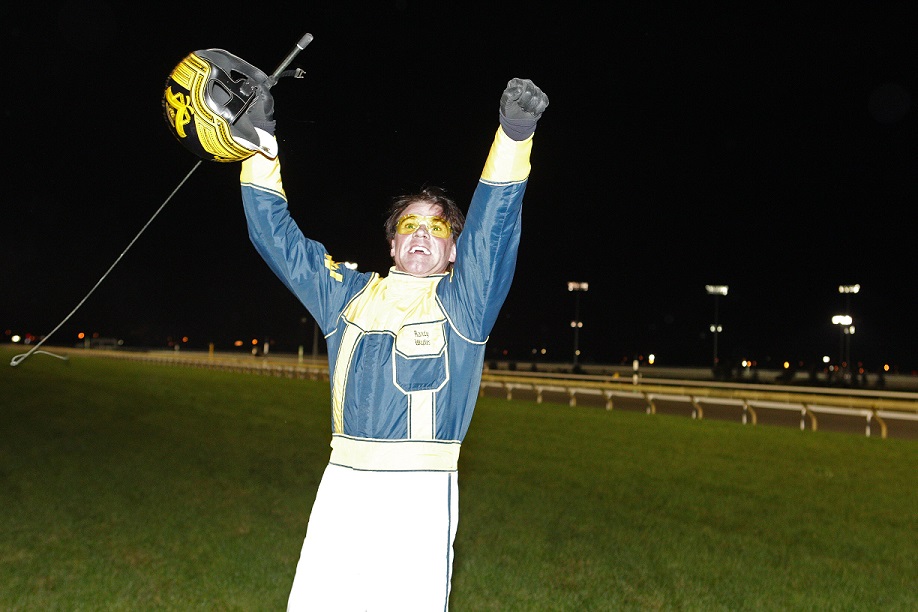 "That was amazing. I've never heard any crowd like that. A little bit 'Somebeach' in the North America Cup you could kind of get the same tingle, but not like here and not like that and then the whole Grandstand comes out for its picture. That's pretty amazing."
Waples has been one of the most recognizable faces at Woodbine for more than two decades.
While the driving colony has had its fair share of turnover in 24 years, Waples routinely takes time to think about the ride he's been on with his fellow veteran drivers and a group that can be described as the "heart and soul" of Toronto harness racing.
"Even the guys that aren't here like the Bill Gale's, (Doug) Brown and (Dave) Wall, like these are all the guys that I broke in with," Waples reflected.
"Even the guys you weren't real good friends with, but you really respected their driving ability like (Tony) Kerwood or (Mike) Saftic or like Paul (MacDonell), who is really the be all and end all on the track and off."
Waples driving career took off in 1996 when he drove in 1,197 races (774 more than 1995) and won 150 races. The numbers only continued to climb from that point on to include his first Woodbine Driver of the Year title in 1998, multiple six-win nights and setting a track record for most wins in a month.
A three-time O'Brien Award Driver of the Year recipient, Waples captured the prestigious trophy in 1998, 2001 and 2010.
Kevin McMaster became a familiar face at Woodbine in 1997 and by 1999 was smashing the single-season wins record by posting an unheard of 212 victories.
The Nova Scotia native had three consecutive 200-win seasons from 1999 to 2001 and six consecutive 100-win seasons from 1999 to 2005.
McMaster earned an O'Brien Award as Canada's Trainer of the Year in 2000 and was a dominant force at Woodbine. His stable routinely posted multi-win nights with their biggest being a six-win evening on January 8, 2001.
The dominance of Canada's top harness track was never something McMaster imagined when he moved to Ontario.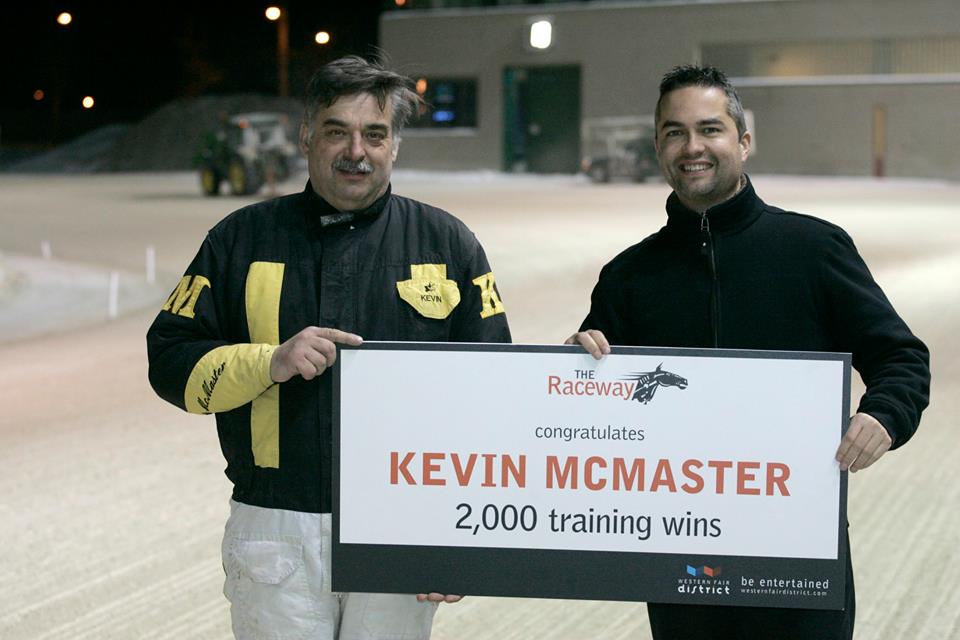 "When I first came up here I thought I just wanted to make a living," McMaster said. "If I could work for somebody and have three horses on the side that was my goal and it's great for me it turned out this way."
McMaster blew his goals out of the water to go down as the only trainer in track history with over 1,000 wins. Many of his victories came in claiming and overnight events, but he also had his chance to step up and compete on the track's biggest stage.
"The biggest thrill was winning the elimination of the (2004) North America Cup (with Panspacificfllight) and then finishing third," McMaster said. "I raced a lot of claimers and that, but to race in the North America Cup was quite a thrill."
For all the ups and downs harness racing can bring, McMaster and Waples have claimed titles that can never be taken away. The era of Woodbine harness racing would have looked drastically different without the impact both made on the track.
The big book of harness racing at Woodbine Racetrack officially closes Monday evening.
Post time for the farewell is 7:10 p.m.