TORONTO, February 20, 2018 – Mother Nature cut things short Monday at Woodbine Racetrack, but that was the only downside of another entertaining week of Standardbred racing at the Toronto oval.
The sixth week of Standardbred racing saw three top-level dashes, a good battle for leading driver and a strong follow up performance from a promising three-year-old pacer.
It's time to catch up and refresh on everything from the past week in "The Weekly Roundup".
LEADING DRIVER(S) OF THE WEEK – Jamieson/Roy (7 wins)
A big Saturday night allowed Jody Jamieson to once again lead the way for a second consecutive week. However, this time Louis Philippe Roy also landed in the top spot as he delivered another consistent week.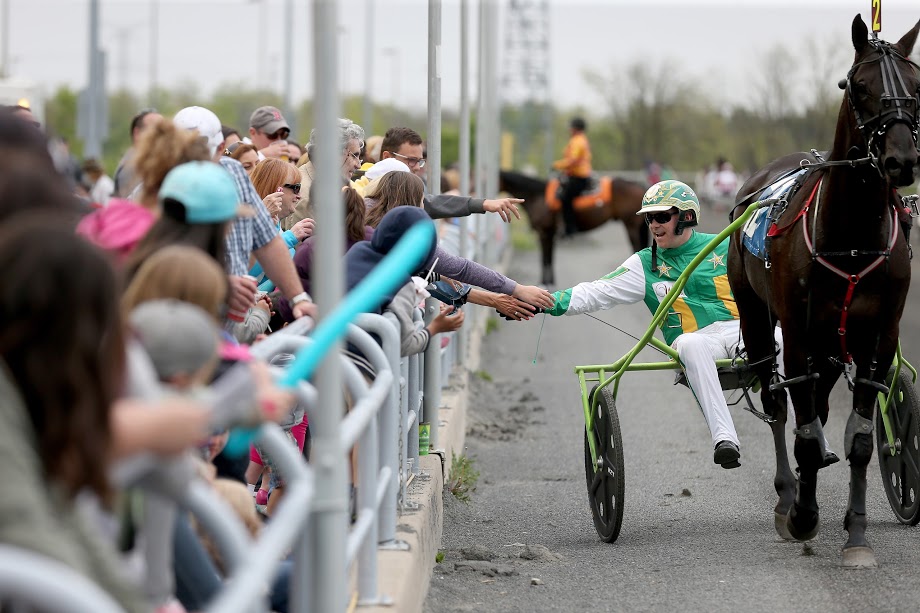 Jamieson's favourite night has become Saturday (see below), as "Double J" won five of eight races he drove in. The Moffat, Ontario resident's most notable victory came with The Rev for trainer Gregg McNair in the $34,000 Preferred Pace. It was third consecutive win for The Rev and Jamieson.
Jamieson's other intriguing victory Saturday was a Dead-Heat score with pacing mare Exhilarated for last week's leading trainer Carmen Auciello. The duo also teamed up for a second victory Saturday.
Meanwhile, Louis Philippe Roy may have been held off the board Saturday, but multiple victories on the other three cards of the week added up to a co-leading seven victories.
Roy posted two victories Thursday, three on Friday and two on Monday. His most notable win of the week was a nose victory with Ms Mac N Cheese in Friday's $30,000 Mares Preferred.
Roy currently leads all Woodbine Drivers in victories this season with 38, while Jamieson is tied for third with 26.
CLOSE BEHIND: Trevor Henry (5 wins), Doug McNair (4 wins), Phil Hudon (3 wins)
NOTE: 11 different drivers won races over the last week (35 races)
DRIVER OF THE WEEK STANDINGS: (After 6 weeks)
Roy – 2
Jamieson – 1.5
McNair – 1.5
Henry – 1
LEADING TRAINER OF THE WEEK – Richard Moreau (7 wins)
After getting dethroned last week, Richard Moreau reclaimed his Trainer of the Week status with a seven-win week.
Moreau sent out 28 starters during three and a half cards. His most notable victory of the week was by six-year-old pacing mare Ms Mac N Cheese in the $30,000 Mares Preferred. Moreau teamed up with Roy for six wins on the week.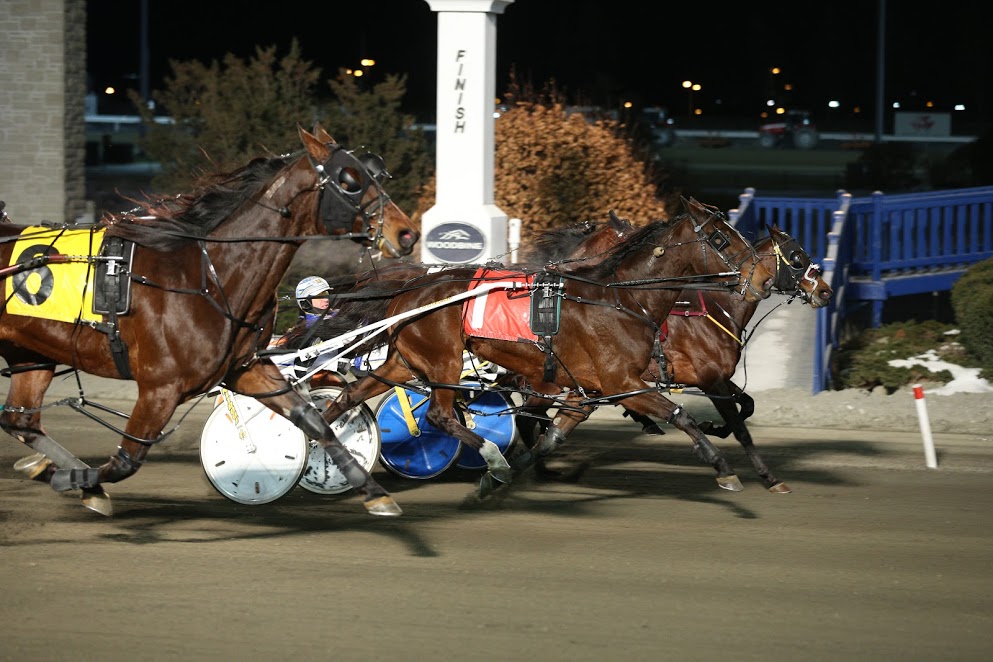 Moreau is now up to 34 wins this season at Woodbine, 17 more than nearest rival Carmen Auciello, who had three wins this week.
Worth Noting…trainer Dagfin Henriksen went three for five during the week.
CLOSE BEHIND: Carmen Auciello (4 wins), Dagfin Henriksen (3 wins)
NOTE: 23 different trainers won races over the last week (35 races)
TRAINER OF THE WEEK STANDINGS: (After 6 weeks)
Moreau – 5
Auciello – 1
BEST FINISH OF THE WEEK – Friday, February 16 (Race 3: #1 Ms Mac N Cheese)
The $30,000 Mares Preferred provided the Best Finish of the Week for the second consecutive week.
Moreau trainee Ms Mac N Cheese picked up her third straight win and needed every inch of racetrack to just nose out P L Hurricane, who nearly went the distance.
LARRYS PETROCK REPEATS – Thursday, February 15
All eyes were on three-year-old gelded pacer Larrys Petrock in Thursday's finale, as the Barry Bird trainee turned many heads with a dazzling debut on January 25. The career debut victory for Larrys Petrock saw the gelding storm home in :26.2 to rally from seventh to win by 3 1/2 lengths.
Moving up to the Non-Winners of Two level, Larrys Petrock didn't disappoint. The Bird trainee and driver James MacDonald took their time getting away mid-pack, caught cover to sit second-over heading into the far turn and shot by rivals in the lane with a :28.2 kicker to win wrapped up by 2 lengths.
The future looks bright for Larrys Petrock and we won't have to wait long to see what's next, as he is entered to compete in Thursday's (February 22) ninth-race.
JODY "MR. SATURDAY NIGHT" JAMIESON – Saturday, February 17
Saturday night has been more than alright for Jody Jamieson in the month of February. "Double J" posted a five-win night on Saturday to continue a strong stretch of winning weekends.
Jamieson won four-races on February 3, three-races on February 10 and now five-races on February 17.
Jamieson is now up to 12 wins over Saturdays in February and that has helped him boost his overall win total to 26 wins this season at Woodbine
The top performer Jamieson has driven over the Saturdays in February is Gregg McNair trainee The Rev, who stepped up to the $34,000 Preferred this week and was victorious to stretch his current win streak to three.
WILL TAKE CHARGE IS IN CHARGE – Monday, February 19
Five-year-old trotter Will Take Charge scored another convincing victory Monday in the $34,000 Preferred Handicap Trot. It was the third consecutive Preferred score for the Jeff Gillis trainee.
Originally trained by John Bax, Will Take Charge was purchased last November by Mac Nichol and moved into the Gillis barn.
Will Take Charge is now five for eight for Gillis and Nichol following Monday's score. Jody Jamieson has steered the gelding to those five wins, including four at the Preferred level.
Monday night's start saw Will Take Charge handicapped with the outside starting spot (post-eight), but that made no difference. The Gillis trainee shot out to the lead and went coast to coast for a three-lengths score in 1:55.4 over a "Sloppy" track.
UP NEXT: February 22-26
Live racing resumes Thursday evening at Woodbine and continues Friday, Saturday and Monday. Post time for each card is 7:10 p.m.
Free Programs for every card of racing can be downloaded by clicking here.